By Gini Rainey
We all have them – those friends that we love to entertain, but who don't always like the same things as everyone else.  It would so boring if we all like the same things, but sometimes that bit of individualism can throw a veritable wrench into the planning of a dinner party or get-together.  Imagine if you will, trying to please all of them at the same time!  Impossible, you say?  Well, when it comes to dessert, here is a great idea that I came up with when I got a few new cookbooks this week.  What if you had, oh, I don't know, maybe six people with completely different tastes, sitting around your dinner table and you could serve each one of them a dessert that would please them all.  Impossible, you say?
Well, there's a cookbook available that can help you achieve that plan!  Mug Cakes is a colorful 168 page cookbook written by Leslie Bilderback and published in 2013 by St. Martin's Griffin.  With everything from the wonderfully rich Red Velvet Mug Cake to a savory Apple-Rosemary Mug Cake or a spicy Chocolate-Pasilla Chile Mug Cake, this book will have you pouring enough batter into a mug or two and popping them into your micro-wave to please even your most picky guest.
While these cakes don't have to be micro-waved in a mug, they do need to be baked in a micro-wave safe container.  Most of the recipes will make two mug-cakes when using the size of mug you come across in nearly every souvenir shop.  Your baking dish is only limited by your imagination. For instance, there is a recipe for Red, White, and Blueberry Mug Cake pictured in small mason jars – perfect for that Fourth of July picnic. The only cautionary is to be sure to not fill the mug/glass/container more than half full and to remember that different containers will require different cooking times and just think of the look of amazement on your guests faces when you present them with a tray full of several yummy choices of desserts!
Believe it or not, the recipe that caught my eye was for a Chocolate-Raspberry Mug Cake.  Start out by microwaving 2 tablespoons of unsalted butter and ¼ cup dark chocolate chips (semisweet or bittersweet) for 30 to 60 seconds until melted.  Now whisk with a fork to combine, then whisk in 1 large egg.  Stir in 3 ½ tablespoons of milk, ¼ teaspoon pure vanilla extract, ¼ cup granulated sugar, and 2 tablespoons cocoa powder.  Add 2 tablespoons self-rising flour and a pinch of kosher salt and fold in ¼ cup fresh or frozen raspberries.  Divide the batter between two mugs and microwave separately for 1 ½ to 2 ½ minutes until risen and firm.  Garnish with whipped cream, chocolate whipped cream, or chocolate ganache and, of course, a couple of fresh raspberries.  OMG this sounds amazing – and so easy.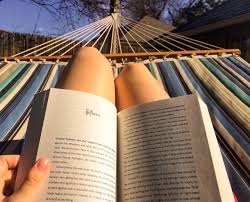 By Gini Rainey
"BETWEEN WIND & WATER: 1898 GALVESTON" by Rosa Morgan
Set in late 19th century Galveston, Ms. Morgan successfully brings together Abigail Bauer and Captain Sebastian Lyons and weaves an engaging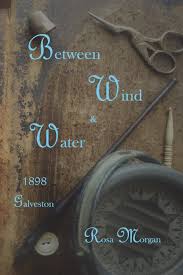 romantic tale filled with Galveston's elite all the way down to the lowest of the lows in the city that inhabit Tin Can Alley and the docks.
Both unhappily married, sheer luck brought Abigail and her perverted husband Otto from their sod house on the Texas prairie to live in a lovely Galveston home in a decent neighborhood. While across the same street, Sebastian, having given up his life at sea, nursed his dying wife.
Written by one of Galveston's own, this book is filled with the flavor of turn of the century Galveston and recalls names and places that are an integral part of the past of this historical town.  Definitely an intriguing story, I was hard-pressed to put it down and found myself wrapped up in the lives and adventures of the characters.
With a skill for character development, Ms. Morgan has created a book that is well worth the read.  In my opinion, however, the only flaw was her use of script for the letters exchanged between Abigail and Sebastian.  I understand her reasoning, but should this book go to reprint, I would suggest selecting a more readable font.  It really slowed down my page-turning and I struggled to read the text.
5 of 5 – Copyright 2018 – Closer Look Publishing
"SOUL REMAINS: TERRIBLY SERIOUS DARKNESS, BOOK TWO" by Sam Hooker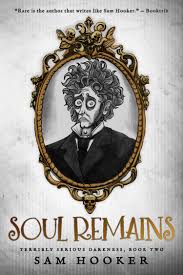 This book came to me from the publisher for review, and while not necessarily a book I would personally choose to read, I know there would be a huge following for this type of literature.   If you are interested in witches, goblins, ghosts, demons, and the walking dead, you will totally love this book.
Sam Hooker has quite a way with words and puts a whole new twist on the meaning of life after death.  A lot of the time, his tongue-in-cheek humor kept me reading, but I had a difficult time with the whole premise.  His characters are interestingly engaging and, prior to their meeting up in the afterlife, interacted with one another before the fall of the fictional Salzstadt.
This book is a must-read for people who enjoy fantasy to the extreme and would like to enjoy some very clever turns of phrases.
4 of 5 – Copyright 2019 – Black Spot Publishing
"LOOK FOR ME" by Lisa Gardener
True to form, Lisa Gardener does not disappoint in this book filled with psychological mystery.  Another in her series of D. D. Warren and Flora Dane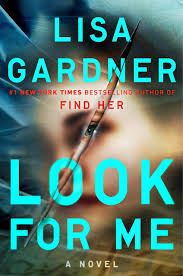 novels, the story surrounds the mass murder of a family of five – but one member survived and is missing.
Taking a look, not only at the murder investigation, but also the foster care system, alcohol/drug abuse and recovery, and family dynamics, Gardener did a good job of building an excellent storyline that kept me turning pages until the surprising end.
A master of character-building, Gardener created believable folks who were able to bring to life the plot in a realistic manner.  Typical of her books, Lisa kept me guessing till the end who the perpetrator was and with all the twists and turns, I was not disappointed in this book. It is defeinitely worth the read.
5 of 5 – Copyright 2018 – Dutton


By Gini Rainey
I have many passions in my life, mostly leaning toward my right brain, but after working for over 25 years as a business manager/owner, my left brain seems to have shoved a lot of those passions to the side, but trust me – they're still there!  So, when I come across a cookbook that has wonderful recipes that are paired up with amazing works of art from the National Gallery of Art, you can be sure this is one book I had to have. 
With notable chefs such as Julia Child, Jeremiah Tower and Alice Waters creating dishes and menus to compliment the art of Matisse, Pissaro, and Gauguin, to name a few, you can only imagine what a lovely and creative book this must be. 
While using paintings of the obvious subjects, such as Vollon's Mound of Butter and Jean Simeon Chardin's Still Life with Game for inspiration, I think the recipes that truly intrigue me are from the chefs who viewed such paintings as Raoul Dufy's The Basket and Mary Cassatt's Afternoon Tea Party, let their imaginations run wild and came up with what might have been in the basket or what Cassatt might served at her Tea Party. 
Pablo Picasso's Le Gourmet was the inspiration for Nancy Silverton's Butterscotch Sauce that would make a delicious topping for a bread pudding or a dish of Blue Bell's Homemade Vanilla ice cream. To make the sauce, combine 1 cup granulated sugar, 2 ½ tablespoons light corn syrup, and 2 ½ tablespoons Scotch whisky in a large saucepan over medium-high heat and cook, swirling the pan occasionally until the mixture just begins to smoke and turns an amber color.  Meanwhile, place 1 ¼ cup heavy (whipping) cream in another large saucepan, split a vanilla bean in half lengthwise, scrape its seeds into the and then add the pod.  Add 1 cup of butter and bring to a boil.  Remove from heat and set aside until needed.
When the sugar mixture reaches the proper color, immediately stop its cooking by whisking in the cream mixture in small amounts, waiting a few seconds between additions to prevent it from boiling over.  Once all the cream mixture is incorporated, simmer the sauce for 5 minutes.  Whisk in ½ cup of butter until combined.  The sauce will keep for several weeks in an airtight container in the refrigerator.  To reheat, place the sauce in a bowl over simmering water.  If desired, add some toasted pecans or add a dash of sea salt to taste, and wow, you have got something really yummy going on there. 

Why Did the Chicken Cross the Road?

By Gini Rainey
Today's blog entry was written by my "Guest Writer"  who, every so often, sends something along to me that is press worthy.  Today's blog is pretty darn good!
Why did the chicken cross the road?  So he could be a part of today's feature dish, Capellini with Sausage, Lemon and Basil.  But, I'm getting ahead of myself; I'll deal with that bird in a moment.
Today, I'm reviewing Flying Sausages, Flying Sausages, written by Bruce Aidells and Denis Kelly and published in 1995 by Chronical Books, is  a very interesting cookbook about how to make fresh poultry sausages and all the things that you can do with them.  "Wait a second," I can hear you now – "my Uncle Frank used to make sausage; it was a messy affair with lots of grinding and stuffing and meat hanging in a cooler for months."  Nope, that was your Uncle Frank and his cured pork – this is completely different.  For one thing, Frank's sausages required the use of nitrate curing salts, then stuffing into casing and drying for weeks or months.  The chicken and turkey sausages described here are fresh; you'll just mix uncooked ground chicken (buy it pre-ground or you can do it in your food processor) with fresh herbs.  These can be used as-is (made into patties or balls) or stuffed into sausage casings.  Your fresh sausages can be frozen or used immediately.  Either fresh turkey or chicken can be used in any of these recipes; turkey give a slightly deeper flavor.
Flying Sausages leads off with descriptions and directions to make seven basic styles of poultry sausages that are used in the ensuing recipes.   These include Southwest Green Chile (ground chicken seasoned with cumin, chili powder, cayenne, cilantro, onions and jalepeño – woudn't that be good with migas or in tacos?), Italian style (sun dried tomatoes, fennel, wine and garlic), a North Mediterranean Arabic style (with lots of garlic, turmeric, paprika, lemon zest, and mint) and a highly seasoned Chinese Black Mushroom style (an abundance of hot pepper, mushrooms, sesame oil, soy, garlic and green onion).
One of these is the Italian Sun-Dried Tomato Sausage.  Chicken sausages have been made in Italy for generations, and the variety of cooking styles and foods available along the length of the country mean that their sausages, too, take on different flavors. There's no absolute recipe for this; feel free to experiment and add ingredients that your family prefers.  In the north of Italy, aromatic spices, garlic and white wine flavor a more delicate sausage than is found in the south, where tomatoes, red pepper, red wine and a tablespoon of Romano cheese make a perfect accompaniment for a heavy red sauce and pasta.  We're going to make a style from North Italy, then show how it's used in a light, Springtime lemony pasta dish.  When you read through this recipe, you'll realize how easy it is to put together:
Northern Italian-Style Sausage With Sun-Dried Tomatoes
3 ½ lbs raw ground chicken or turkey (preferably thigh meat, ground with skin)
½ cup white wine
½ cup chopped sun dried tomatoes packed in olive oil
3 Tablespoons chopped garlic
2 Tablespoons fennel seed
1 teaspoon red pepper flakes
4 teaspoons kosher salt
1 Tablespoon freshly ground black pepper
1 teaspoons sugar
If you're grinding your own meat, pulse chunks in a food processor until roughly chopped.  Add remaining ingredients to the chopped poultry in a large tub or bowl and thoroughly mix with your hands.  Form golf ball sized meatballs or patties, freeze or use immediately.
Here's another recipe that uses the delicious fresh sausage mixture.  This is a light, Spring or Summer-inspired dish, where the fennel and tomato flavors in the sausage perfectly match the delicate lemon and basil of the sauce.  Use any type of light pasta – capellini (Italian for "little hairs") as here, or its slightly thinner version, "capelli d'angelo," which is – you guessed it, 'angel hair.'  Pair this with a crisp, chilled white wine for classic Northern Italian lunch.  Also – any type of "store-bought" chicken sausage can be substituted for the home-made recipe above, but I encourage you to try your hand at the sausage-making, too and take ownership of the entire dish!
Capellini with Sausage, Lemon and Basil:
1 lb dried pasta
1 Tablespoon extra-virgin olive oil
½ lb Italian Turkey and Sun-Dried Tomato Sausage
Zest of two lemons
5 Tablespoons fresh lemon juice
2 fresh basil leaves, shredded
5 Tablespoons fresh parsley
Salt and ground black pepper to taste
In a large skillet, sauté the sausage balls in olive oil for 4-6 minutes, breaking them up as they cook.  Add lemon zest, lemon juice, basil and parsley, and allow to cook for one minute to release the flavors.  Cook the pasta according to package directions to the al dente stage (about 5 minutes) and drain.  Then toss the sausage mixture into the pasta until well coated.  Season with salt and pepper and serve with Parmesan cheese.  After a bite of this and a chilled white wine, you'll almost be able to see the Italian Alps.
So, try your hand at making fresh poultry sausage!  I'm going to make the Arabic Mediterranean ones next and enjoy with pita bread, hummus, and thick yogurt.   I thought that Flying Sausages is an interesting read and an excellent introduction to an inexpensive and easy way to add some different spices to your cooking routine.   Who knows?  Perhaps you'll develop some favorites of your own!