New Look for An Old Friend

By Gini Rainey
As a kid growing up in mid-America in the 50s, I had it all and didn't realize it – you know, that time when life was so much simpler. Those were the days, my friends!  Those of you who survived the 50s drank water out of a garden hose, knew it was time to go home when the sun went down, roller-skated in the summer and ice skated in the winter, made dandelion chains, ate apples right from the tree, and laid on your back making animals out of the clouds.  We played marbles, hopscotch and four square, rode our bikes like maniacs, skinned our knees, ate popsicles to cool off, jumped off high-flying swings, and made a wish on the first star of the night.
When I was in elementary school, we lived so close to the school, I was able to walk home at noon for a nice, leisurely hot lunch lovingly made for me by my mom.  Mom would always ask me what I wanted, and my answer pretty much was always the same: a peanut butter sandwich and chicken noodle soup.  In fact, I seem to remember her saying one time that she didn't know why she even bothered to ask because the answer was always the same.
Thus began my love affair with the butter of the lowly legume that George Washington Carver elevated to virtual mega-status with the invention of over 300 different uses and products that use peanuts.  So it shouldn't come as much of a surprise to find out that when I saw this cute set of books that were cleverly packaged in a peanut butter and jelly sandwich shaped box, I just had to have them!  Published in 2005 by Sterling Publishing Company, "The Magic of Peanut Butter" and "The Magic of Jelly" are filled with 100 recipes each that are fun and delicious!
Filled with illustrations that smack of Norman Rockwell along with vintage-type photographs, these books are as much fun to read and look at as the recipes are to make.  Just when you think the only thing you can do with peanut butter and j
elly is sandwiches and cookies, these books will turn you on to a whole new way of thinking.  From Peanut & Lime Shrimp Sauté and P. Nutty Quesadillas to French-Toasted Ham Sandwiches and Crispy Shrimp Dippers, there's no stopping the good tastes once you get started cooking with these books.  Another plus is the ease and simplicity of the recipes makes this a pretty good set of books for the younger chefs in your home.
One recipe that totally jumped out at me was for Grilled Beef Satay with Spicy Peanut Sauce.  Fairly easy to execute, the finished product will impress the folks at your dining table.  Starting with 1 pound beef top round steak (about one inch thick) cut into ½ inch strips, marinade in a zip lock bag, in the refrigerator for two hours in following:  ½ cup Italian salad dressing, 1 tablespoon firmly packed brown sugar, 1 tablespoon chopped fresh cilantro, and 1 tablespoon chopped fresh ginger.  Meanwhile, make the peanut sauce: in a small bowl blend ½ cup creamy peanut butter, ½ cup Italian dressing, ¼ teaspoon hot or mild curry powder, and 1 teaspoon ground red pepper.  Set aside.
Remove the steak from the marinade and thread on skewers.  Grill the steak, turning once and brushing frequently with the marinade, for two minutes or until steak is desired doneness and serve with the peanut sauce.  If you want to go one more step fancy, you can peel, seed and dice a large cucumber and combine with ½ cup finely chopped red onion, 1 tablespoon finely chopped cilantro, and ½ cup Italian dressing and serve on the side.  Then all you have to do is sit back and get ready for the compliments to start rolling in.


Book Lovers Events: Hot Summer Signings & More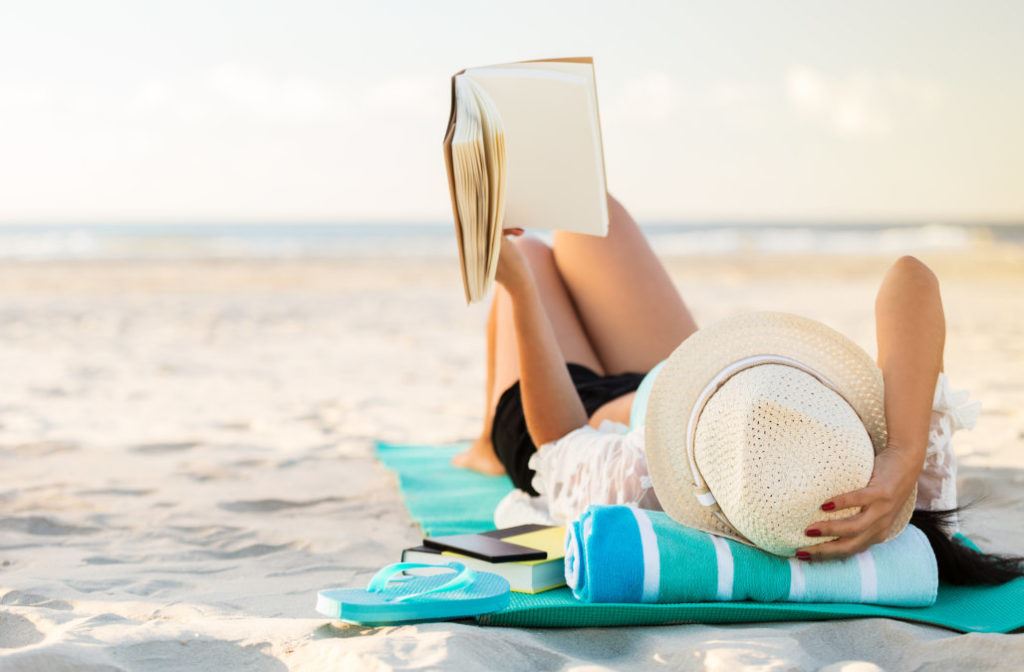 From book signings to Meet & Greet's, Tyler  offers every Book Lover a lot of fun things to do. Check out these events:
For more events, check out EGuideMagazine.com 's entire


Reading the Kids Back to School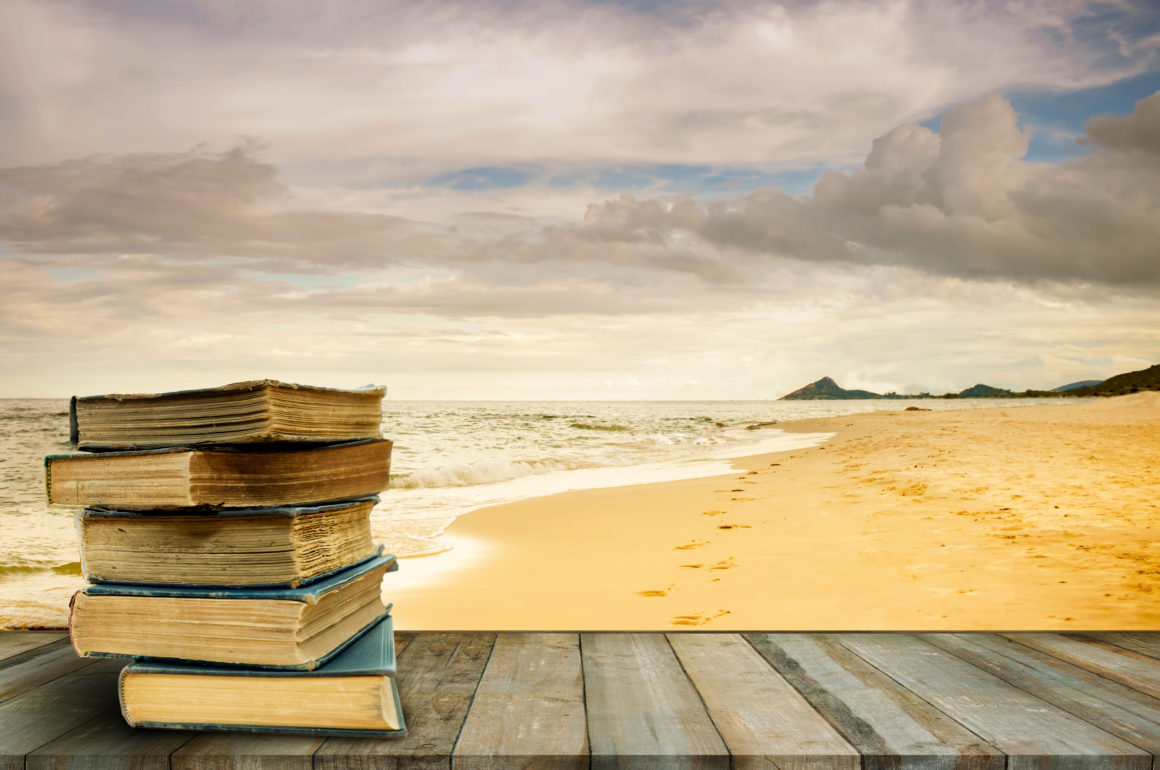 By Gini Rainey
"Mischief and Mayhem: Part I of the Faerlands Chronicles"
by S. D. Nicholson
I think you know me by now to know that magical kingdoms and fantasy are not the usual genre of reading that I reach for.  So, when I was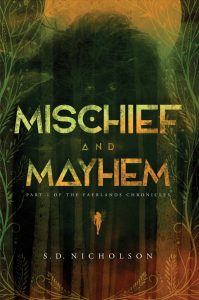 approached by the author's publicist to read and review this book, I wasn't even aware it fell into this area.  With that being said, I must admit that I have thoroughly enjoyed and been intrigued by the characters and tiny world that Mr. Nicholson has created in his first book.  Without a doubt, the main character, the tiny fae Ophelia, is every bit a heroine as are her six-foot tall counterparts.
I have no doubt in my mind that while the faes and faers of Nicholson's book are In a struggle to preserve and maintain peace in their homeland, it is also analogous to the struggles we humans face on a daily basis while trying to attain a peaceful coexistence with the other inhabitants of this big blue marble.
The not so terribly hidden messages in Nicholson's book came through loud and clear to me:  that if we spend quiet time by ourselves, we will be able to find and explore fully what our capabilities are, and additionally, fight for what we hold near and dear.  This is an outstanding read.  Not only will it capture your imagination, but it will also have you start thinking about what undeveloped talents and truths you might not have discovered about yourself.
I read the teaser at the end of the book and am anxious to read Part 2 of the Faerlands Chronicles!
5 of 5 – Copyright 2019 – Köhler Books
"Big Little Lies"
by Liane Moriarty
This book from which the HBO series starring Reese Witherspoon and Nicole Kidman was adapted, is a pretty slow starter.  Working backwards from an event, the first third of this book was busy building strong characters, exposing bullies (adult-sized and pint-sized), failed and new relationships,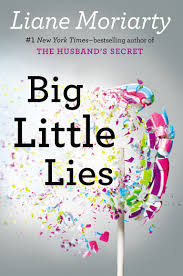 and various points of view about the culmination of events.  As usual, Ms. Moriarty isn't afraid to cooly broach hot topics: blended families, sexual assault, violence against women and children, all carefully tempered with unexpected humor and human emotions.
Set in a rather cliquish, upper-end Australian beach community, the human interests begin to develop by retrospect following a murder at the exclusive private school.  Liane develops some pretty interesting characters using her very successful skills and creating some of the most flawed people this side of Sidney.
Definitely worth the read for anyone with school-aged children as it brings together three moms whose only commonality is their kindergarten-aged children. While pointing out each of the character's flaws, Moriarty gently has a couple of fingers pointing at the helicopter-parenting skills of modern-day moms that perhaps are creating our current crop of young adults who are clueless.
Without a doubt, this is yet another in a long stream of controversial topics that Liane Moriarty isn't afraid of writing about and the plot twist at the end will keep you reading till the final page.
5 of 5 – Copyright 2014 – Berkley


By Gini Rainey
Good grief, that's exactly what I deserve.  I have been so over-whelmed with life in the past few months – okay, this year – that I have neglected to do what I love doing – writing!  So, apparently it took an email to our editor/publisher to get me off high center.  She forwarded this email to me on June 24th and it comes from an editor named Jess Miller who just happens to be associated with jenreviews.com.  Jen Reviews is the authority on everything food, fitness and home and has been featured in some mind-blowing (my mind, anyway!) publications such as Forbes, Fast Company, The Guardian, The Huffington Post, Cosmopolitan, Greatist, Reader's Digest, MindBodyGreen, Livestrong, Bustle, Lifehacker, Wikihow, and oh my goodness, many many more. 
Jess' email says "I was doing research on pound cake recipes and just finished reading your wonderful blog post: https://eguidemagazine.com/janies-cakes-finally-oprah-realizes-something-weve-all-known-for-years/ In that article, I noticed that you cited a solid post that I've read in the past: https://janiescakes.com/  We just published a
delicious cranberry pound cake with orange glaze recipe complete with step-by-step pictures and detailed instructions. It is completely free and you can find it here: https://www.jenreviews.com/cranberry-pound-cake-recipe/.  If you like the recipe we'd be humbled if you cited us in your article." 
The gauntlet was thrown and I tried it.  I baked it last night and it is yummy.  Of course, knowing me, you know I have to pull in a cookbook of some sort, and for those of you out there who don't know where the name "Pound Cake" comes from, I pulled out my earliest reference that I have, which is a replica of "American Cookery" written by Amelia Simmons in 1796. It's really interesting to leaf through this book and try to read some of the recipes.  It is actually a photocopy of the original and along with various spots and stains, the letter "f" is used in place of the letter "s."  Originally, a pound cake called for one pound of sugar, one pound of butter, one pound of flour, one pound or ten eggs, one gill of rose water and spices to your taste. (Hence pound cake!) We are told to watch it well (remember – wood burning stoves/ovens back then) It will bake in a slow oven in 15 minutes. 
The recipe referred to by Jess is a bit different and perhaps produces a much lighter version than the 1796 version.  What you will need to do to make Jess's recipe is to begin with a 350° pre-heated oven and a lightly greased and floured 12×4 inch loaf pan.  Then in a bowl, whisk together 1 ¾ cups flour, 1 teaspoon baking powder and ¼ teaspoon salt.  In another bowl, cream 9 ounces of softened butter, 1 teaspoon vanilla extract and 1 tablespoon orange zest until light and fluffy.  Then slowly add in 4 eggs plus 2 yolks (at room temp), followed by 1 ¼ cups granulated sugar. Then alternating between the flour mixture and ¼ cup room temp milk, gradually add to the sugar/egg mixture.  Lightly dredge in flour 1 ¼ cups of washed and dried fresh cranberries (because fresh cranberries aren't on the market at this time, I substituted rehydrated dried cranberries and I think they did well) and gently fold into the mixture.  Pour into the pan and bake for 55 minutes or until a toothpick inserted in the center comes out clean.  For the glaze, combine 2 cups of powdered sugar with 2 ½ tablespoons of fresh orange juice, and using a small spoon, drizzle over the completely cooled cake. 
This is one yummy cake – the unexpected tartness is a wonderful compliment to the buttery richness of the cake and would serve you well at a winter holiday meal – or even right now in the middle of the hot Texas summer along with a bowl of home-made ice cream!