By Gini Rainey
The beginning of the new year is a great time to set reading goals for yourself if you haven't already done so. Looking for something to read? Pick up one or more of the top ten best-selling books in 2017 and enjoy!
• Harry Potter and the Cursed Child, Parts 1 & 2 – J. K. Rowling
• When Breath Becomes Air – Paul Kalanithi
• The Whistler – John Grisham
• The Last Mile – David Baldacci
• Killing the Rising Sun – Bill O'Reilly
• Hillbilly Elegy: A Memoir of a Family and Culture in Crisis – J. D. Vance
• Truly Madly Guilty – Liane Moriarity
• Night School: A Jack Reacher Novel – Lee Child
• The Black Widow – Daniel Silva
• The Diary of a Wimpy Kid: Double Down – Gregg Hefley
Whether you choose one of these or one that I review, just read…it will open up so many worlds for you!
"Passages" by Anne Hamre
Based on journal writings made by Hamre's ancestors, Passages follows the adventures of Anne Roberts and Frank Evans from the time they meet and fall in love in Wales until they ultimately make a home for themselves in British Columbia. Following Frank's quest to raise cattle on his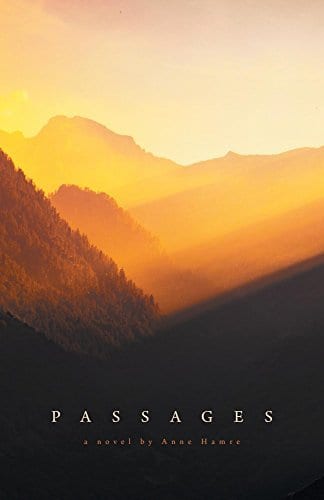 own land, the couple experiences the highs and lows of life faced by people living in the early 20th century.
With great character development, a grasp of Welsh idiosyncratic phrases, and an ability to describe living conditions of the early 20th century, it doesn't take long to become completely immersed in the adventures of the young couple. From the boggy land of North Wales, to the piercing sun of Australia, and ultimately arriving to the cool, lush land of Frank's dreams, Hamre weaves a tale of sacrifice, hardships, and the love and determination of two people building a life together.
Filled with historical reference, romance, and adventure, Passages is definitely a book that holds appeal for a broad spectrum of readers and is well worth the read.
5 of 5 – Copyright 2016 – FriesenPress
"Allie and Bea" by Catherine Ryan Hyde
Having read some of Hyde's books, I might have set my expectations a bit too high for this book. While it is an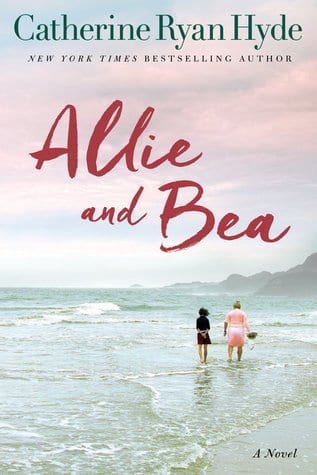 interesting tale of the coming together of two completely different people, parts of it were difficult for me to swallow. Bea, a reclusive and angry old woman who finds herself evicted from her trailer and is living in her van with her cat, befriends teenager Allie whose parents have been arrested for tax fraud. When Allie is placed in a group home and has her life threatened by another resident, she runs away and life gets even worse, until Bea picks her up from the side of the road and their adventure begins.
Following the Pacific coastline on Highway One, Allie and Bea begin to form a unique relationship built on trust and caring, while not being totally sappy and unbelievable. Because of Allie's encouragement, Bea found that she had an adventuresome soul, and because of Bea's ultimate acceptance of her, Allie discovered that forgiving her parents was possible, if not necessarily easy.
While definitely not a heavy read, this book was an enjoyable escape from reality and does have some excellent encouragement for people who find themselves in situations beyond their control.
4 of 5 – Copyright 2017 – Lake Union Publishing