By Gini Rainey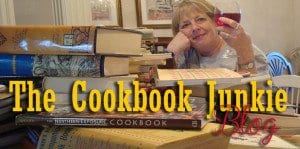 It's a fairly gurpy day in east Texas today.  The sun isn't shining, and the forecast holds the promise of severe thunderstorms.  It's a great day for staying indoors and reading a book – and recovering from a nasty, little cold.  I'm tempted to use my dad's go-to recipe that he would give me when I was a kid.  You know – the old hot toddy treatment?  Dad would make lemonade with a big spoonful of honey in it, heat it up to a nice warm temperature and add a shot of whiskey to it.  It would soothe your throat like nothing else could and make you feel all comfy and cozy while you snuggled under the covers and snoozed.  I remember spending the night with my grandmother one time when I had a terrible cough.  She wasn't sure what to do for me, and when I told her what my dad would fix for me, she was horrified.  As an adult, I now understand her reaction!
Sometimes the hardest part of writing this blog is coming up with inspiration and days like today are no exception. As you all know, my "library" has about 400 cookbooks that should be able to inspire me for a long time, but every so often I take a run through ebay to see if there might be something new and unique that I just have to have!  So, this week I took a tour and came away with 6 new books.  What's great about this score is that they were all from vendors who ship free and give the money to charity!  Six books for under $25 is a complete win-win for everybody concerned!
I think my favorite of this group of books just has to be "The Can't Cook Book," by Jessica Seinfeld and published in 2013 by Atria Books.  Jessica is a #1 New York Times bestselling author  and also wrote "Deceptively Delicious."  This 234 page book is geared towards those folks that haven't become confident in the kitchen and not only contains some great, step by step recipes, but also the kind of gear you will need to overcome your fear of the
food-prep process.  There are also lovely photographs of all of the completed dishes that look so delicious!  With recipes that are written in a conversational manner and are fairly easily executed, this book would make an amazing gift for the new bride and groom.
If making Buffalo Wings is too daunting for you, but you love to serve them and eat them, this book has a great recipe that keeps the difficulty level to a minimum and might just be the thing to fix for dinner tonight.  With the disclaimer "Don't Panic" heading up directions for all of her recipes, Jessica's Sweet and Spicy Chicken Wings are roasted, not fried, giving this dish a healthier twist over traditional Buffalo Wings.   In a small bowl combine 1 ½ teaspoons of freshly ground black pepper, 2 tablespoons of dark brown sugar, 2 teaspoons of sweet paprika, 1 ½ teaspoons of kosher salt, and 1 teaspoon of cumin.  Wash and pat dry 2 ½ – 3 pounds of chicken wings and toss in 1 tablespoon of extra virgin olive oil.  Sprinkle the wings with half of the dry rub, toss with your hands, and then sprinkle with the rest of the rub and toss again.  Arrange the wings in a single layer on a rimmed sheet pan and roast in  425° until the chicken is cooked through – about 30 to 40 minutes.  I would serve them up with a nice cold beer and enjoy!