By Gini Rainey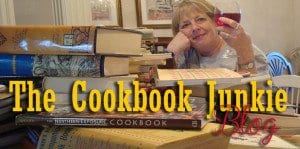 Well, Happy Father's Day to all you dads out there.  This is your day!  If you haven't told your children today that you love them, now's your chance, and to all of you kiddos out there, if you haven't told your dad yet that you love them, now's YOUR chance.  Hop to it!  You never know when you won't have that opportunity snatched away from you.
Speaking of dads, I think I had one of the most interesting dads around.  To the best of my recollection (he died when I was eleven) it seemed like he had one or more crazy ideas working all the time.  Like the time he and his friends went 'frogging' and brought back more frogs than they could fry and eat in one sitting.  Well, apparently these frogs were such fine specimen that they didn't want to turn them loose, so dad, who owned a tavern with a basement complete with a sump pump, kept them until the next frog feast.  You couldn't go in the basement without the frogs jumping all over you.  I still don't like frogs!
Or, the time he bought a box of three-foot long spaghetti.   I think the box was four inches square – let me tell you, that is a lot of spaghetti!  Then there was the time when I was about six that dad was supposed to be trimming my bangs.  Well, mom had a group of friends over to play cards and dad glued the hair trimmings to my chest and sent me down stairs to say "hi!"  to the ladies.  I would imagine they couldn't decide who was more strange – the little girl with the hairy chest or the dad who set it up!
One summer, while my friends and I were making dandelion chains, dad decided that it
would be a great idea to make good use of our flower-picking abilities and put us to work gathering up the heads of dandelions so he could make some dandelion wine.  The recipe that I'm looking at requires 4 gallons of dandelion heads.  Now, I'm pretty sure that Dad didn't use this book "Bull Cook and Authentic Historical Recipes and Practices," written by George Leonard Herter and Berthe E. Herter, because it was published in 1960 and that was the year dad died.
However, be that as it may, I do remember that it took forever to gather up enough heads to make him happy and he did make the wine.  I do remember the bottles lined up in the fruit cellar, but I don't recall anyone ever drinking it.  I have a hard time thinking it would be any good, but then again, you never know!  I would suggest making some, but when was the last time you saw a field filled with dandelions?  Have they gone the way of so many other wild flower/weeds, victims of pre-emergent fertilizer/weed killers?  What a shame.
Back to the book!  This is such an interesting read, that if you can find a copy of it, it is definitely worth the investment.  Filled with lots of vintage black and white photos, it's also filled with bits of folk lore, historical references, recipes and techniques to make a wealth of good food, wild game and fish, wines and liquors, beers and ales, and so much more.
If you're looking for a recipe for the day, I'm afraid I'm going to disappoint you today, but let me leave you with this one thought, ageless but true, anyone can be a father, but it takes a special person to be a dad.  Have a great day, dads!