November Book Reviews: A Little Bit of This and That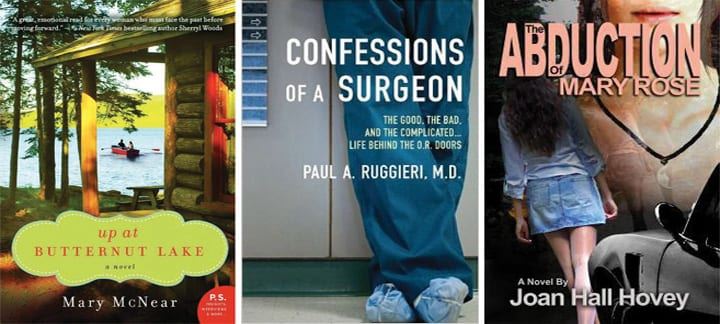 By Gini Rainey
"Up At Butternut Lake" By Mary McNair
In the first book of her Butternut Lake Trilogy, Mary McNair introduces her readers to the small town of Butternut Lake and the people who live there. The overall story is simple enough and tells the tale of a recent widow that sets out to start over and reclaim her life with her young son. She goes to a family cabin in Minnesota and settles down to begin her new life, but not before catching up with old friends, meeting new ones, and regaining her sense of self. Along the way we meet a host of people that could be your true life neighbor and hear of the trials and tribulations of life.
The main character is Allie Beckett who is returning to her family's cabin on Butternut Lake with her young son after experiencing the loss of her husband. She is seeking solitude and privacy but she winds up reconnecting with her old friend Jax plus makes new friends. Jax's story is secondary but is just as heartfelt as she currently deals with the choices she made in the past. "Up at Butternut Lake" is themed with the concept that you cannot move forward until you deal with the past. It reads like a mix of contemporary romance and women's fiction/chick-lit. It's a light read with relatable issues and likeable characters.
Although romance plays a role in this book and contains a few sensual passages that might be seen as a bit gratuitous, overall all, romance isn't the theme of the book. I was impressed with the delicate inclusion of romance/sex in this book. While leading the reader to the brink, a thin veil would drop over the graphics, leaving much to the imagination, which seems to be an unusual, but welcomed treatment of sex in literature in this day and age.
Through incredible character building and scene definitions, McNair transports you to a special place, with people who you will come to really care about. With McNear's excellent prose and sensual descriptions, she perfectly captures Butternut Lake's ambiance. You can almost smell the pine trees and hear the water lapping against the dock. You won't be disappointed in this book as it flows beautifully. The conflicts and problems that Allie, Walker, Caroline, and Jax wrestle with are gripping and serious. But in the end, just like in real life, it's the people we love who pull us through.
This is one trilogy that I intend to complete. I can't wait to find the time to read the second and third books.
Rating: 5 of 5
Copyright 2014 – William Morrow Paperbacks
"Confessions of a Surgeon: The Good, the Bad, and the Complicated: Life Behind the O.R. Doors" By Paul Ruggieri, M.D.
Dr. Ruggieri is a practicing board-certified general/laparoscopic surgeon who has been operating for over 20 years. He received his surgical training at the world-renowned Washington University School of Medicine, Barnes Hospital, in St. Louis. He then spent three years as an active duty general surgeon in the U. S. Army.
"Confessions" tells the story of a very honest, concerned surgeon responding to the stresses of challenging and medically fragile patients, exhaustion, threat of lawsuits, and the overwhelming number of regulations hovering over his shoulders in the OR. A Wall Street Journal review that was printed before the book was available to the public, generated a number of attacks against Dr. Ruggieri, as this short review supported typical stereotypes of surgeons. In my opinion, the reviewer should have read the complete book prior to offering to the public his opinion of surgeons in general and not necessarily the image that Ruggieri presents in his book.
Dr. Ruggieri covers a broad swath in his book. One thing you'll learn is that a critical factor, a factor that unfortunately you as a patient can only tease out indirectly, is the ability of your surgeon to recover from the inevitable surprises and complications during a surgery. Fixing problems is huge. Furthermore not all surgeons are cut from the same cloth, and even though hospitals collect statistics on complication rates, the patients are never allowed to see this. Dr. Ruggieri also talks about the changes in training in the time since he went through his, the impact of lawsuits on how doctors view their profession and treat patients, the grueling hours, and much more.
If nothing else, reading this book will change your mind if you hold physicians and surgeons in the elevated position of gods. These men are only human, and although highly trained and experienced, they never know for sure what surprises might be waiting for them under the blade of their scalpel. "Confessions of a Surgeon" is one of the most honest, straight-from-the-heart works of nonfiction that I have read in quite some time. Dr. Ruggieri reveals his personal insights and emotions in such a way that I found myself drawn to every page of his account. "Confessions" will give you a personal insight into the real world of medicine and surgery that you won't find anywhere else.
His last chapter, "Will Your Surgeon Be There?" is a must read and could easily be changed to: "Will Your Physician Be There?" Physicians are now starting to retire at younger ages; not as many talented college graduates are applying to medical school; medicine has become a business and not a calling or profession; easier subspecialties with better work hours, more income, pleasant lifestyle, and time to sleep are causing a troublesome shortage of physicians in general surgery and primary care (internal medicine, pediatrics, and primary care.)
Dr. Ruggieri tells the truth in this highly readable and remarkable book. Surgery is a contact sport with life and death outcomes.
Rating: 5 of 5
Copyright 2012 – Berkley
"The Abduction of Mary Rose" By Joan Hall Hovey
The main character of "Mary Rose" is Naomi and her story begins at the hospital with her mother, who is dying of cancer. The author's description of the ward where the dying patients are being cared for gives the reader a feeling of being there and also a sense of the despair of death that hangs in the air.
After her mother passes away, Naomi learns from the obituary that her vindictive aunt had written that she is adopted. She and her adoptive mother had been very close, and Naomi is devastated that her mother hadn't trusted her enough to share that information.
She discovers that her biological mother, Mary Rose, a teenager, was raped and left for dead. After eight months in a coma, Mary Rose gave birth to Naomi a few days before she died. Naomi becomes obsessed with finding the rapist/killer, and after researching the very few almost 30-year-old newspaper accounts of Mary Rose's abduction, she asks the local newspaper to run a story about her discovery, hoping to bring a very old cold case to the front.
Becoming frustrated with the lack of interest on the part of the police, Naomi decides to take things into her own hands. From there, the suspense builds as Naomi collects more evidence, and a game of cat and mouse between her and the killer, who has read the newspaper story, ensues.
Joan Hall Hovey has the incredible ability to get inside the killer's head and show his thoughts and feelings. It gave me chills to think, as portrayed in the novel, that we can be in the same area as a rapist/killer/criminal, and not realize that we also could become a victim, through no fault of our own, but because the killer may be frustrated with the victim he really wants, and views us as an easy target.
In the last chapters of the book, confrontations between Naomi and the killer escalate and at times I wondered at the choices made. The final showdown is incredibly exciting and nerve wracking. You will find yourself literally on the edge of your seat because of the excellent understanding of suspense that Hovey uses in her writing.
An exciting and suspenseful ending wraps up this incredible novel. If you like murder mysteries, spine chilling suspense, a reason to lock your doors and watch who is behind you on the road, then this book is a must read for you!
Rating: 5 of 5
Copyright 2011 – Books We Love, Ltd.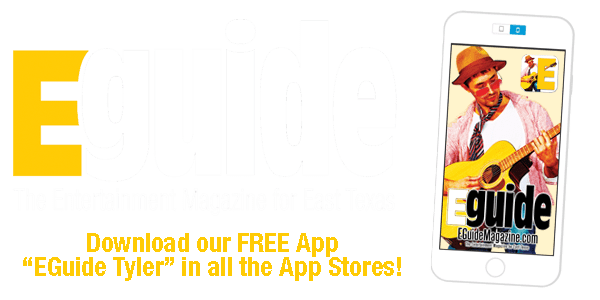 Some Things to Think About: September Book Reviews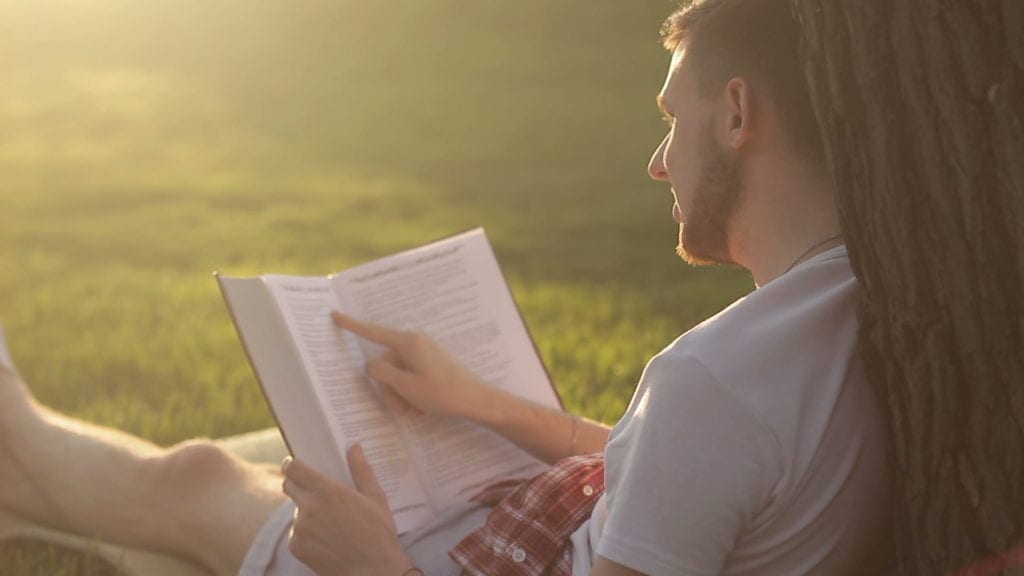 By Gini Rainey 
"The Isle of Gold" by Seven Jane 
If you like to read adventure books that have everything from swashbuckling pirates to mystical lands beneath the sea, then this is the book for you.  Set in 1716 – the golden age of pirates – this book follows the adventures of Merrin Smith, an orphaned waif who was raised in the kitchen of a quayside brothel.  Written by Seven Jane, a "dark fantasy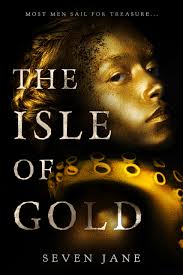 and speculative fiction," this book is filled with more pirates and fantasy than you can shake a stick at.   
When Merrin, at the tender of age of probably fourteen or so, decides to join the crew of the pirate ship Riptide in order to discover who her parents were, she disguises as a pirate and falls under the watchful eye of the notorious Captain Winter, whose madman antics and behavior keep everyone on board in line, lest they get run through by one of the many daggers he has hanging from his belt.  When she meets the handsome boatswain, Tom Birch, a bit of unrequited love begins to weave itself into the story.  Fortunately, or perhaps not so fortunately, as time passes on the Captain's quest to find the mythical island of Bracile (a place hidden between air and sea and that exists only for a moment every two years–and which has never returned any man who has sailed for its shores) Merrin's body begins to mature and she must now bind herself to prevent anyone on board from discovering that she is a woman. 
This book is a delightful romp and an easy read filled with the things that will keep the reader engrossed to the very end.  Pour yourself a glass of wine, curl up in your comfy chair and let Seven Jane take you a mystical place filled with adventure and romance. 
4 of 5 – Copyright 2018 – Black Spot Books 
 "Gracie's Secret" by Jill Childs 
This book is one long emotional rollercoaster.  Beginning when Jen's 3-year old daughter Gracie is involved in a car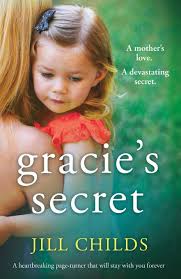 accident and nearly dies, the emotions of everyone involved are raw and aching.  While the character development was good, as was the premise, there were many things about this book that left me wondering "why?" 
Following the accident, Gracie has a near death experience and met angels who asked her if she wanted to stay or go home.  She chooses to go home and shares with her non-religious mother that she met a man in heaven who is later identified as the archangel, Saint Michael after spotting a statue in a parish church.  There could be a spoiler alert here, but I won't tell anymore, so no need for one. 
It was too far into the book, and Jen's relationship Doctor Matthew, that the plotline began getting convoluted and twisted.  Lots of accusations and insidious mysteries are uncovered, and suffice it to say the intrigue became deeper and deeper.  I for one had no idea where this was all heading, but when everything started falling apart and coming together, I had a hard time moving through to the end of the book. 
I will say that I kept turning the pages and finished the book, but there many things that I had to question.  For one, if Gracie's mom, Jen, was so completely devastated by her recent divorce, it amazes me how quickly she falls for the doctor she met while Gracie was in a coma.  Doctor Matthew steps into their life and begins to fill all of the voids they had both been experiencing since the divorce.  He steps in way too easily.   
All of that being said, though, this is a pretty intriguing book and well worth the read. 
4 of 5 – Copyright 2018 – Bookouture 

Summer Wraps Up at Tyler Public Library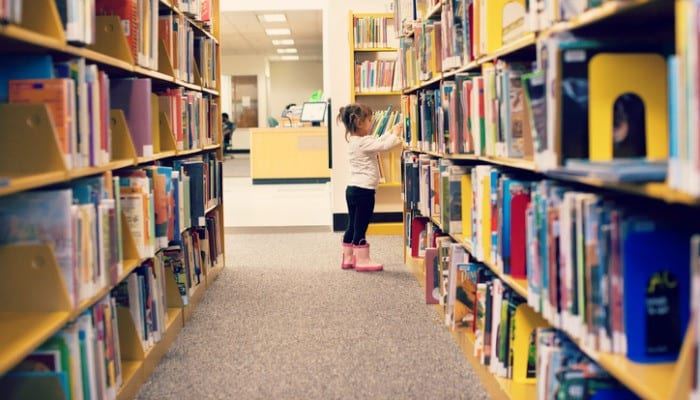 New Programs, New Fun At The Tyler Public Library
The Tyler Public Library is located at 201 S. College Ave., Tyler. For more info call (903)593-7323 or go to tylerlibrary.com. Most of the events are free unless noted.
Storytimes
All story times will be in Taylor Auditorium.
Leeme un Cuento/Read to Me Storytime (children 3-6 years old), Mondays at 10:30am

Lap & Play Time (babies up to 18 months) features stories, songs, and playtime with developmental toys at 9:30am every Wednesday

Toddler Explore Storytime (children under age 3) is on Wednesdays at 10:30am

Read Aloud Crowd Storytime (children 3-6 years old), Thursdays at 10:30am
Book Worm Central: September Events & Book Signings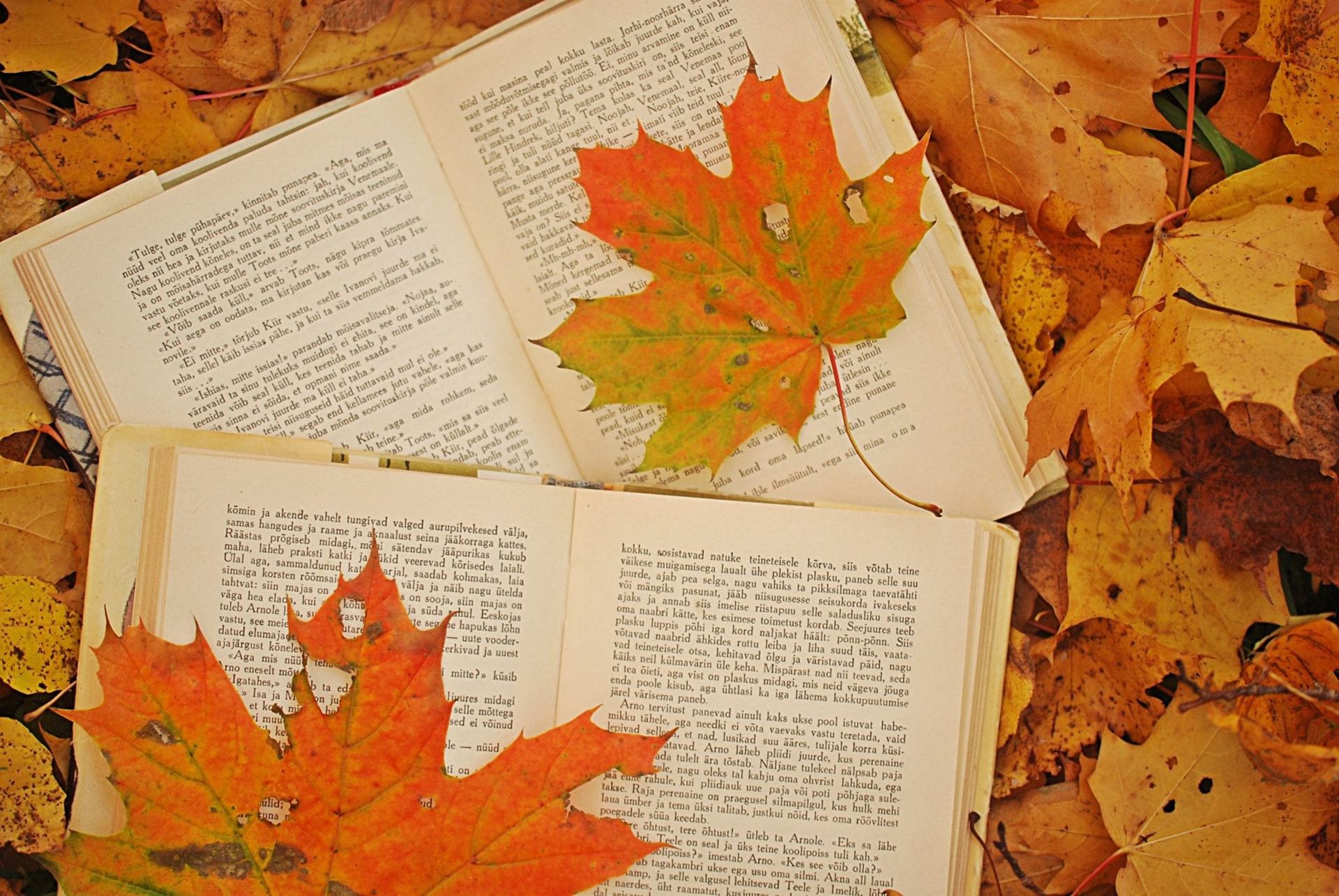 September 25th (10am) – Club Read – Join the Club Read group in discussing this month's read, "David & Goliath" by Malcolm Gladwell. The Tyler Public Library is located at 201 S. College Ave., Tyler. Club Reads' events are free. For more info call (903)593-7323 or go to tylerlibrary.com. Club Read is held the last Tuesday of every month.
October 30th (1-5pm): East Texas Booktacular –
ET Booktacular is being brought to you by Sweets Books, host of East Texas Book Bash. Unlike the Book Bash, the Booktacular will be smaller and have free entry for fans. There are a limited number of tickets. This will be held at Henderson Civic Center, 1500 Lake Forest Parkway, Henderson.