On the First Day of Christmas: Giving the Gift of Reading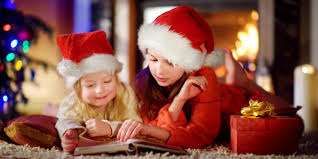 By Gini Rainey 
It's that time of year again. You know, the time when we are all scratching our heads and pondering the age-old question "What should I get them for Christmas?" First of all, remember to instill the reason for the season in the members of your family, no matter what denomination or walk of faith you follow: always, always remember the purpose behind the celebration. And then, if I might interject a bit of my own sense of sensibility, try to keep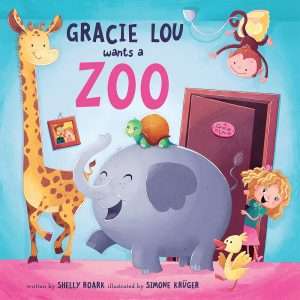 the KISS method prevalent in your motivations. There's nothing better to receive at the holiday than a good book and new jammies. This was how I was raised, and a tradition I passed on to my daughters and they have passed on to their children. So I would love to share a few book ideas for giving: 
"Gracie Lou Wants a Zoo" by Shelly Roark 
Ms. Roark approached me recently to let me know that she had written a new book and wondered if I would like to read and review it. Well, of course I would! Ms. Roark has been writing professionally for almost 30 years and is presently a senior copywriter for "Focus on the Family." I reviewed her debut children's picture book, "The Bubble Who Would Not POP!" recently and was delighted, not only in her awesome positivity, but also in the lovely illustrations by Simone Krüger, a German-based illustrator. 
Now the two have paired up again to tell the charming story about a little girl who wants every animal around. Unfortunately, she and her parents live in an apartment that is just about the right size for the three of them, but not so for the elephant, giraffe, and more that Gracie Lou would like to have. Follow her journey to becoming her heart's desire of what was always intended for her. 
Rating: 5 of 5, Copyright 2019 by Little Lamb Books 
 Ah, but (you say) that's good for the littlest of the littles, but what about my older children or grandchildren? I have to tell you that in my opinion, books that delight and expand the imagination are what I think are the best. 
A few recommended series are "The Borrowers," The Cherry Ames Series & The Hardy Boys plus "The Dangerous Book for Boys" & "The Daring Book for Girls."
One of my favorite series of books when I was growing up was The Borrowers and features a family of tiny people who live secretly in the walls and floors of an English house and "borrow" from the big people in order to survive. This set consists of five books and was written by British author Mary Norton in the 1950's and yes, I know there was a mini-series based on these books, but nothing will build your child's imagination more than mentally visualizing the tiny world of this tiny family. For me, this series is a rating of 5 of 5 and well worth the investment.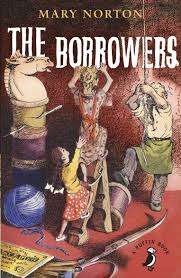 Another series of books that had a huge impact on my world was the Cherry Ames series. Written between 1943 and 1968 and originally published by Grossett and Dunlap, this series consists of 27 books and were written by Helen Wells and Julie Campbell Tatham (who also wrote the Trixie Belden series). Starting with Cherry Ames, Student Nurse," these books follow Cherry's adventures and misadventures all the way from nursing school to being a jungle nurse. This set might encourage your little ones to take a look at a medical career down the road. I also must give this series a rating of 5 of 5, and if you wind up with a medical professional in your family, well…there ya go…you're welcome! 
For the young men in your family, you just can't beat the Hardy Boys series. Written by Franklin W. Dixon and first published in 1927, The Hardy Boys books have sold over 70 million copies and feature Frank and Joe solving mysteries that have their adult counterparts stumped. Sleuthing through 190 mysteries from 1927 to 2005, this set of books has kept the imaginations of young readers jumping to conclusions for several generation. Without a doubt, this series deserves a rating of 5 of 5 also. 
One other set of books I would highly recommend would be The Dangerous Book for Boys by Conn and Hal Igulddon and The Daring Book for Girls by Andrea Buchannon and Miriam Peskowitz. 
Described as being for every boy from eight to eighty, covering essential boyhood skills such as building tree houses, learning how to fish, finding true north, and even answering the age-old question of what the big deal with girls is, the Igulddons tell it like it is in plain and simple, yet enjoyable language even grandpa can understand. 
Not to be outdone, the girls book is the manual for everything they need to know—and that doesn't mean sewing buttonholes! Whether it's female heroes in history, secret note-passing skills, science projects, friendship bracelets, double dutch, cat's cradle, the perfect cartwheel, or the eternal mystery of what boys are thinking, Peskowitz tells it all! Rated 5 of 5, these are great books for young and old alike.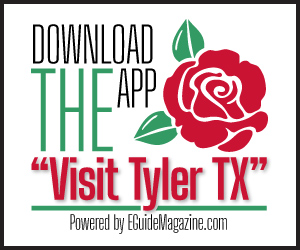 By Gini Rainey
We are now into the ninth day of our Stay-At-Home Order and it doesn't get any easier, folks. One thing I've determined though is that our house isn't haunted, which is different from my business's office, located in a 1945-vintage, one-time fire station for the city of Tyler. The previous owner, my former boss, bought the building in 1985 and renovated it, turning it into a car dealership. Unfortunately, the ghost didn't get the memo. 
That boss, Jim, is an avid collector of all things baseball and fireman/fire station related and the office was pretty much a mini-museum with a ton of collectible of battery-operated trucks and cars. It wasn't unusual for a lot of them to become activated on their own and that's not even talking about the things that would go bump in the night. I can
hear you skeptics out there right now shaking your heads and saying "no way!" But there came that day when we couldn't take it anymore and went through all of the offices and removed all the batteries from all of the toys.  Guess what? Those ghosts didn't need no stinking batteries! The sirens kept on going off! 
All of that changed – or so we thought – when my business partner and I bought the dealership from Jim and Jim and all of the toys moved out. Things were nice and quiet for a while until we noticed that the ceiling fan/light in Jim's old office would turn on and off at will. We would notice it on – fan blowing full bore – turn it off – leave the room and come back later and it would be back on again.  Interesting folks, those dead firemen, so we just learned to live with them. But I was just thinking, ever since my business partner got a dog and started bringing him to work with him, the strange stuff has stopped happening. 
Which brings me to a very interesting and unique book "Beyond Delicious: The Ghost Whisperer's Cookbook" written by Mary Ann Winkowski and David Powers and published by Clerisy Press in 2011. Ms. Winkowski, a paranormal investigator, has received some notoriety through her connection with CBS's Ghost Whisperer and has met and conversed with hundreds of earthbound spirits. Her book is the result of several conversations with spirits in reference to, believe it or not, recipes given to her from those spirits. Whether or not you believe in the paranormal, this book is great reading and is half recipes and half the background behind the recipes. I promise, they will make your paranormal senses tingle! 
One such recipe for Cauliflower Soup was corrected from the afterlife by the spirit who had hand-stitched it on a set of kitchen towels while living. A lady had purchased them at a farmhouse estate sale and had contacted the author about some paranormal activity. While talking with the spirit, Ms. Winkowski learned she had not crossed over because she wanted to correct an error in the recipe for the Cauliflower Soup.  One of the ingredients was 2-3 eggs, but the spirit wanted the new owner to know it was supposed to read 2-3 egg yolks.  
For a spirit-filled meal, here's that recipe: Cook 1 medium cauliflower in salted boiling water until tender and reserve 6-8 flowerets. Then mash the rest, combine with 6 cups hot chicken stock and thicken with 1 tablespoon of flour and 1 tablespoon butter that's been stirred into a paste and diluted until smooth. Let simmer and beat 2-3 egg yolks with 1/2 cup cream and add to the cauliflower mixture a little at a time, stirring constantly. Season to taste with salt and pepper and garnish with the reserved flowerets and croutons and chives. 

A Journey of Our Stay At Home Order

By Gini Rainey
Desperate times call for desperate measures, and I'm so glad I have nearly five hundred cookbooks in my arsenal, although most of them won't do me any good a time like this, which is why I'm so glad that I picked up this little cookbook about a month ago. Yes, Prison Ramen: Recipes and Stories from Behind Bars might just make a difference in my life (or not) when our food supplies begin to run out.  Fortunately, our household has plenty of toilet paper, paper towels, disinfectant, and food (if you think I'm going to tell you my address – think again), but should we run short, it's good to know that, not only do I have about a week's supply of ramen to fall back on, but also a cookbook with some fairly awful recipes and in-mates stories to fall back on. 
Written by Clifton Collins Jr. (Capote, Star Trek, and West World, among others) and Gustavo "Goose" Alvarez (inmate extraordinaire) and printed in 2015 by Workman Publishing, this off-beat cookbook attempts to elevate the lowly ramen noodle to a higher level.  I never knew there were so many ways to "cook" ramen, although a lot of times, the recipes mostly call for just soaking in tepid tap water, depending on the availability of water temperature in the chef's cell. 
Not the least bit tongue-in-cheek, the recipes, along with accompanying stories that have been included, are contributed by various inmates (past and present) of jails/prisons in the California penal system and show a lot of creative imagination on the part of the inmates.  Using whatever commissary items available, they have been able to create everything from a PB&J and a ramen tamale to Hit Man Burritos and Trejo's Machete Ramen.  You remember Danny Trejo, don't you? Before he became known for playing the anti-hero in dozens of movies and TV series, he was a drug counselor. Seems he also served a little bit of time. 
Trejo isn't the only "celebrity" who contributed. Tarryn Manning (Orange is the New Black), Shia Labeouf (Man Down), David Anthony Fausino (Married…with Children), Clancy Brown (The Shawshank Redemption), and Slash (Guns and Roses) also shared their recipes and stories in this book. 
I can hear all of you now, shouting at your screen "But, what about a recipe?" Let me tell you, right now, we should all be thankful that we aren't really incarcerated and hopefully these mandated, life-saving orders aren't life sentences, because I'm pretty sure we really won't need to fall back on any desperate measures for food. However, if you insist, one of the least stomach challenging recipes is for "Butt-Naked Ramen Soup," which is pretty much your basic ramen.  If you should choose to be a bit more adventuresome, you could always up your game and make "Frankie's Soup in the Hole," which adds one chopped Slim Jim to "Butt-Naked Ramen Soup." 
So, let me leave you this thought: we're all in this together and we will survive.  Be thankful for your family, be thankful for the health care professionals and be thankful you live in America. Stay healthy and happy and appreciate the smaller things in life, like sun shining, birds singing and life living. 

We Could All Use A Laugh Right Now!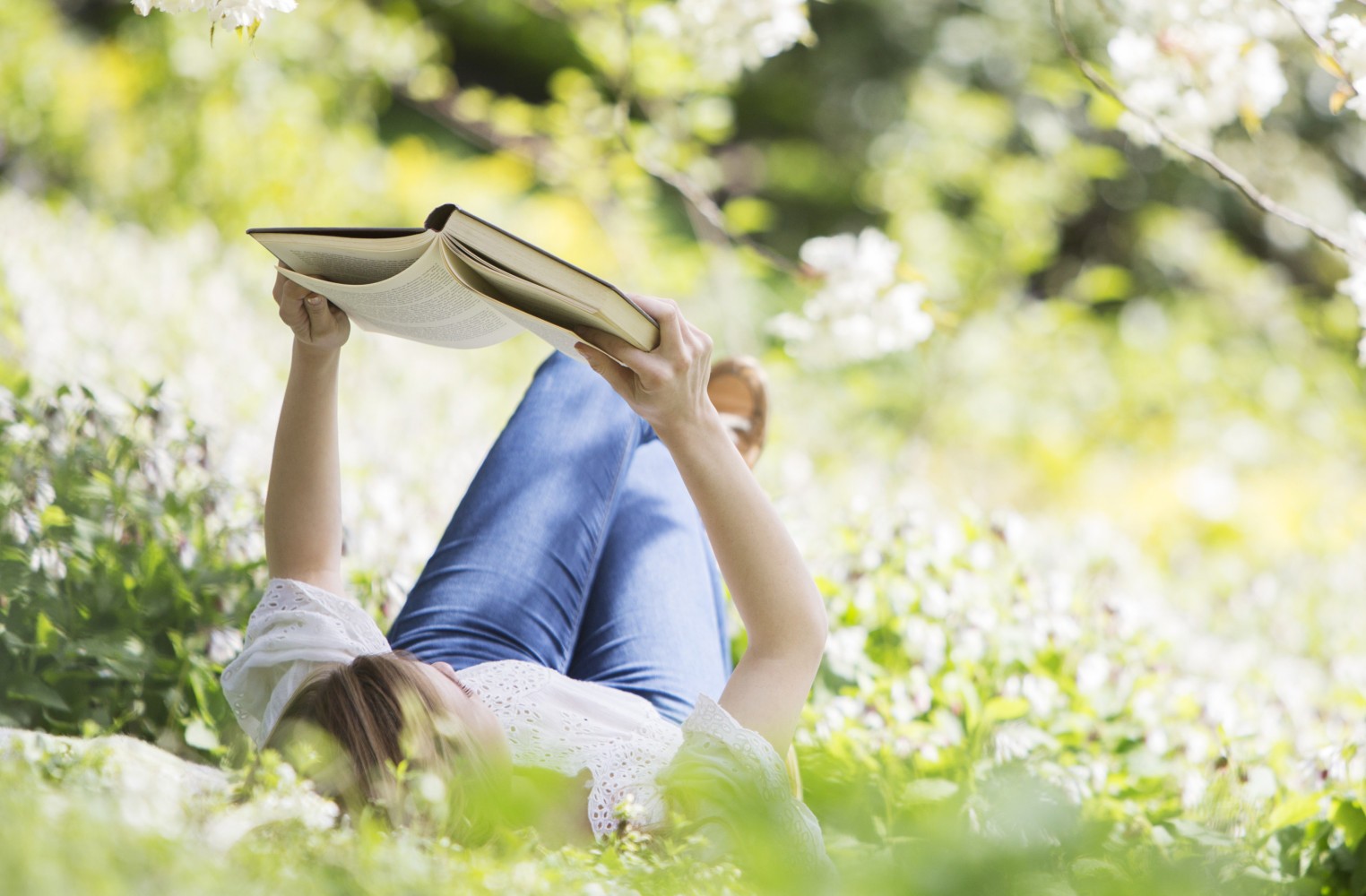 By Gini Rainey
One Hairy Knee – Amy Arndt
The feeling I kept getting while reading Ms. Arndt's book was "this could have been written by a modern-day Erma Bombeck if she had been dropped smooth into East Texas or Austin as a Generation X'er or perhaps as Millenial." I'm not ashamed to say I seriously laughed out loud while reading Amy's first book that is based on her crazy and zany, yet at times poignant and heart-felt, life.  I also am not ashamed to say that as unique as her saga is, there was a whole lot to which I could relate.  What I'm saying here is that I think anyone of us would be able to relate to some of the madcap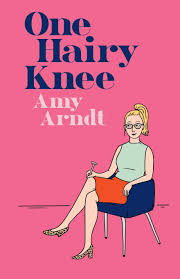 situations in which Amy found herself – while trying to become the best Amy ever.
Ms. Arndt, while at times a bit self-deprecating, strikes a wonderful balance between that and the strengths she developed to face some of life's most challenging moments.  From her parents' divorce when she was young, to truly loving and appreciating her new step-parents, from becoming a step-parent herself to overcoming postpartum depression, from dealing with head lice to knowing what a good marriage she has, Amy doesn't pull any punches.
If raw feelings, sometimes blunt descriptions, and challenges to theological beliefs offend you, this book is not for you. If reading about someone who tackles life head-on without a helmet and stands back with her hands on her hips and laughs boldly at life while encouraging you to laugh along, well, let me ask you – what are you waiting for?  This book is pretty much for you and who couldn't use a few well-placed laughs right now!
5 of 5
Copyright 2020 – Pigeon Girl Press
On the Healing Road: Through the Eyes of An Adoptee – The Poet Dena
And now for something completely different. Written as therapeutic poetry, the Poet Dena tells of her struggle to unite the splintered children of her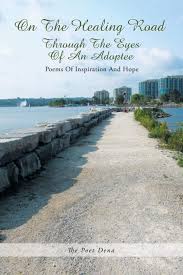 past that live within her. Given up as a baby, she was placed in a foster under the care of her second mother, until she was adopted by her third mother.  With all the anger and pain suppressed pain from feelings of abandonment, Dena managed to struggle through her life until finally, because of years of therapy and self-discovery, she was finally able to merge all of her inner children into an accepting and peaceful adult.
This book, though not terribly long, nor wordy, is not an easy read. In fact, at times it is quite painful.  Dena's hope is by writing and sharing how she was able to accept and move on she might be able to help other adoptees to explore their own adoptions and resolve any inner struggles they be experiencing.
4 of 5
Copyright 2018 – authorHOUSE