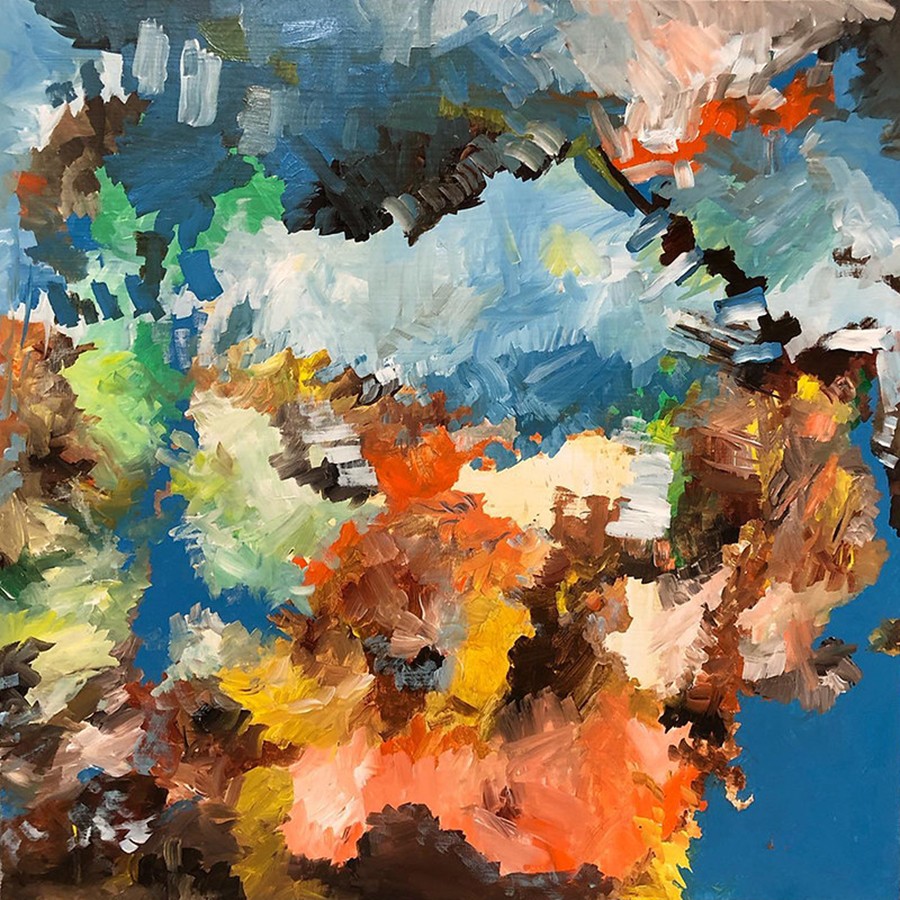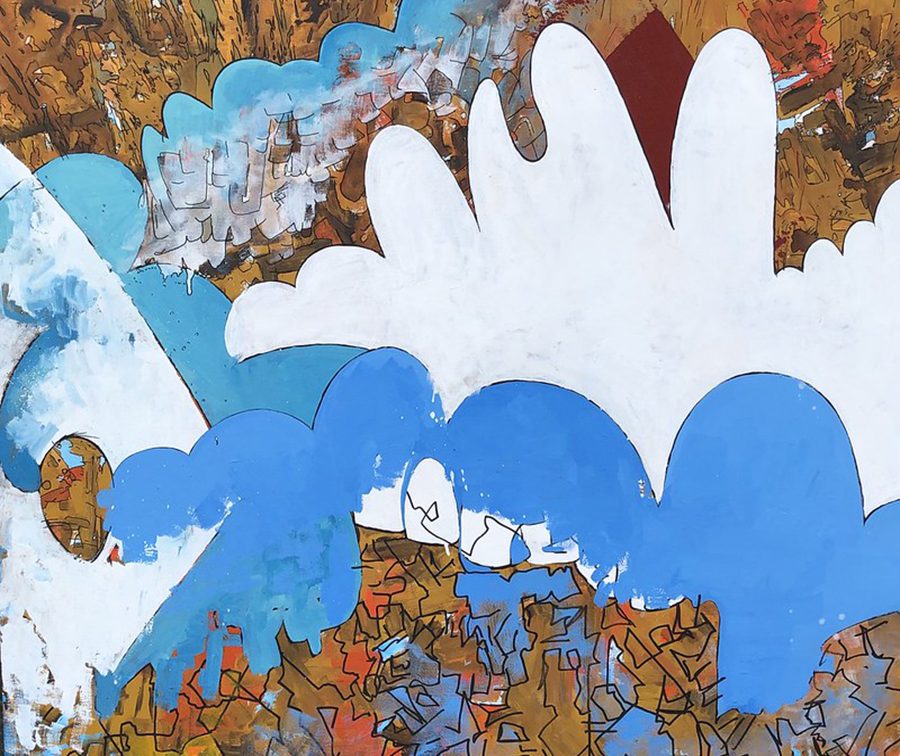 On Exhibit: The Rivers of My Memory by Derrick White, January 8-March 6, 2022.
Gallery Main Street is in the Plaza Tower, downtown Tyler (110 N. College Ave Suite 105, Tyler, TX 75702). Hours are Monday through Saturday 7:00 a.m. to 11:00 p.m. and Sunday 11:30 a.m. to 11:00 p.m. Free Admission.
Derrick White is an artist and art professor teaching painting and art appreciation at TJC. Derrick is the faculty sponsor and founder of Art Club, an East Texas visual arts and support community. White exhibits in regional and national exhibitions. His work reflects a spontaneous partnership with the process he uses, allowing supplies to freely flow, while also controlling the materials on the surface of the canvas. White states, "I am constantly working on my art and taking ideas and inspirations from my daily life and the lives and world around me. I am attracted to the unstructured results of actions and the inherent nature of materials, for example, drips of paint or the flow of wood grain. I want my work to be engaging and fun but to also reveal its sincerity through form."
Derrick recently participated in the Texas Juried Exhibition at Artspace 111 Gallery in Fort Worth, and he curated an exhibition of seven emerging East Texas artists titled The Pine Curtain at Mighty Fine Arts Gallery in Dallas.
Derrick White will have a solo exhibition of his work at Mighty Fine Arts Gallery later this year July 9 through August 21, 2022.
White has artwork in numerous private collections as well as the permanent collections of The Longview Museum of Fine Arts and the Tyler Museum of Art.