Patriot Delivery: You Seriously Do Not Have to Cook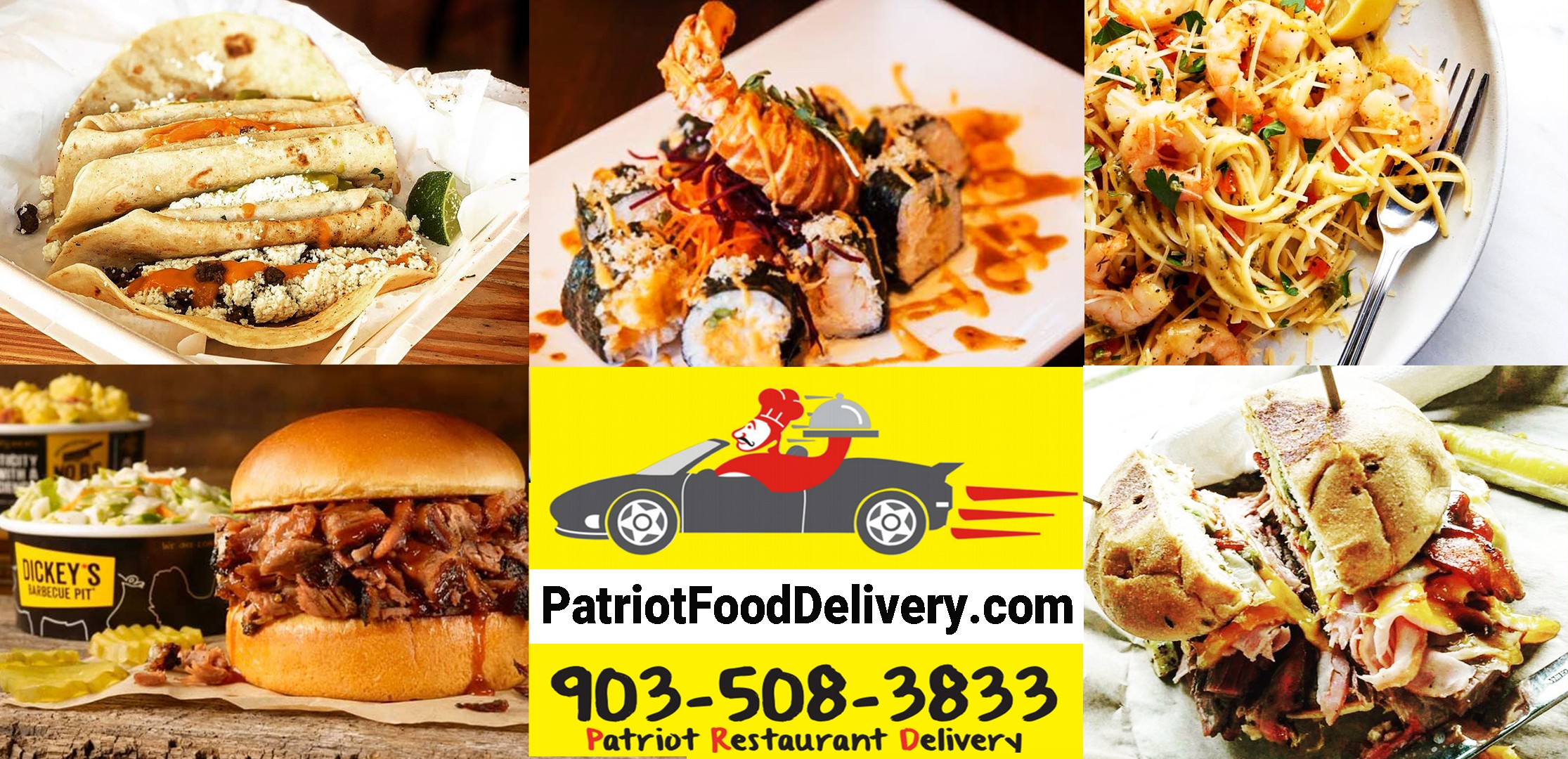 Use promo code:

"EGUIDE" for no delivery fee!
Valid for one use per customer.
---
Now more than ever, delivery services are at the top of the list for importance. Combine that ultimate convenience with a chance to #supportalocalbusiness and you have a win win!

Patriot Delivery will bring it all to your door – be it your home, office, hotel or school campus.
With Patriot Restaurant Delivery you can order food with a few swipes of your finger on their super easy to use APP or mobile website, a few clicks on your computer, or old school via a quick call to their professionally trained call center.

Patriot offers quick, easy and convenient delivery from these restaurants:
Tyler: Posado's, Happy Fish, Corner Bakery, WhatSub Bahn Mi, Rounders Pizza, Newks Eatery, Starbucks, Say Cheese, Taco Shop, King Torta's, Slim Chickens, Poke Bop, Fuzion Express #2, Donut Palace, Dickey's BBQ Pit, Firehouse Subs, McAlisters, The Porch at ETX Bew, Mama's Restaurant, Five Guys, Margarita's Mexican Cafe, Smallcakes Cupcakery, Topp's Pizza, The Diner, JT2 Gourmet Burgers, Janie's Cakes, Yami Buffet, Chiangmai Thai Sushi, Mario's Italian Restaurant, Texas Roadhouse, Taj Mahal
Bullard: Ribmasters, Legends Burger Co.
Lindale: Starbucks, Eastern Buffet, Leo's Asian Bistro, Brisket Love BBQ, Smokey Mike's BBQ
Jacksonville: LaFrontera, Legends, Rancho Grande, Ritual, The Patio Seafood, Sadler's, Commerce St. Drafthouse
Whitehouse: Ribmasters, Mr. Taco Jr.
If you need anything at all from Patriot or have any questions, please email them at customerservice@prdtyler.com.  They will usually respond within a few minutes.  If needed, give them a call, (or a text), at (903)508-3833.
Corporate accounts can be set up where your business can receive a bill at the end of each billing cycle, too.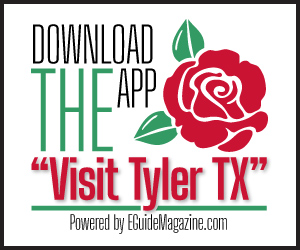 #HaveFunMakeADifference for Whitehouse Restaurants

The Whitehouse Chamber of Commerce wants to encourage you to #eatlocal and get rewarded!
When you eat at a Chamber member restaurant, you support your community and become eligible to win a $50 gift card to the Chamber member restaurant of your choice.
Drawings are held weekly.
You may submit as many receipts as you like during the time frame, there is no limit on the number of entries. To submit your receipt, write your name and contact information on the receipt and drop it off at the
Chamber office (208 TX 110).
Or, take a photo of your receipt and email it to info@whitehousetx.com. Be sure to include your contact information (email address and/or phone number) in the email so we may contact the winners.
There is no limit to the number of times you can register, but the drawing starts over every week. Details are on the flyer below…
Eat & Drink Local: Who is Open, Their Menus & More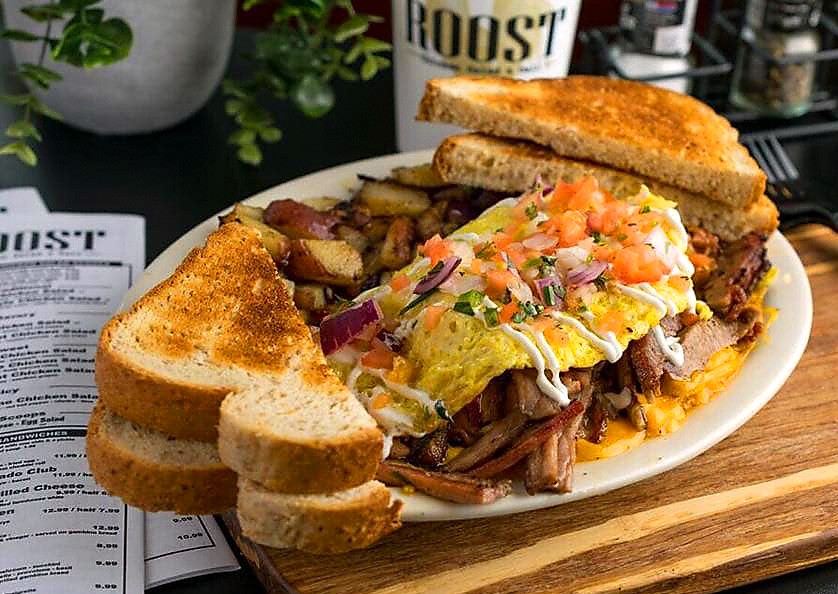 Roost is located at 3314 Troup Highway, Tyler, Texas 75701, (903) 747-3700,  open 8 am to 6 pm 7 days a week. Menus and ordering info available at facebook.com/RoostTX/.
To feature your business, email eguidemagazine@email.com. Ads run weekly Monday-Sunday, unlimited impressions for $110. You may purchase multiple weeks and the creation of your ad is always free.
---

Welcome to
EGuideMagazine.com
's new
#EatLocalTyler
page!
Starting Friday, May 22nd, 2020 restaurants can open their dining rooms! Seating is limited to 50% occupancy. Outdoors seating is not limited at all.
You can still order take out at the curbside, go through the drive-thru from some local restaurants, and get delivery from a variety of services.
And thanks to Governor Abbott, restaurants can continue to sell alcohol to go!
Links to restaurant's new condensed menus, websites for ordering, phone numbers, and what is available (delivery, drive-thru, curbside, etc…), and if they have opened their dining rooms are all posted below in a convenient and easy to use format.
Check back often, this list changes hourly!
To add your restaurant or report any changes or additions, email eguidemagazine@gmail.com.
Farmers Markets & Groceries: One-Stop Shopping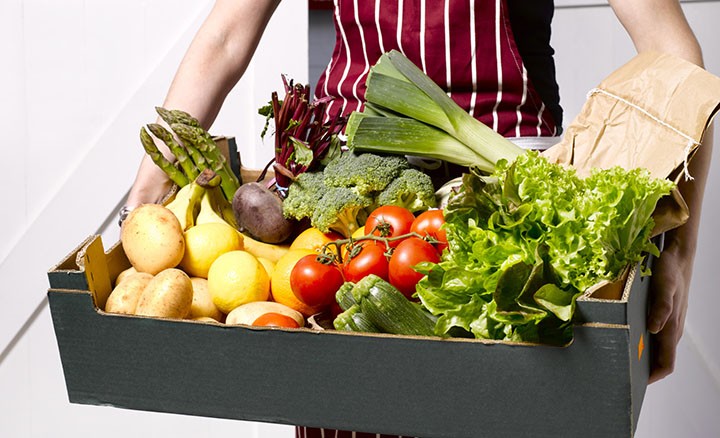 All of us may be going a little coocoo. And we may need to get out and stretch our legs- but this video is all good. This is a male Attwater Prairie-chicken strutting his stuff for spring.

Posted by Caldwell Zoo on Monday, April 6, 2020
Video from Caldwell Zoo 😛  The Caldwell Zoo will remain closed in accordance with directives geared to mitigate the COVID-19 outbreak we are all experiencing. They are offering some fun ways to stay connected with you and bring the Caldwell Zoo community some smiles. Keep an eye on them at facebook.com/CaldwellZoo.
One-Stop Shopping at Local Restaurants
Tired of the long lines and crowds at the grocery stores? You can now get limited groceries at some restaurants in the area. Options available include everything from toilet paper to produce to meat, fish and even eggs! Check out the Grab & Go options at these businesses: