The Farm is located at 10098 CR 429, Tyler, TX 75704. More info: 903-253-3143
Tree Season Dates & Hours: 
First day to open- Thanksgiving day at 1:00
Friday after Thanksgiving 9:00-5:30
Saturdays 9:00-5:30
Sundays 1:00-5:30
Weekdays 5:30pm-8:30pm (Precut Frasier Firs ONLY // no hayrides on weeknights)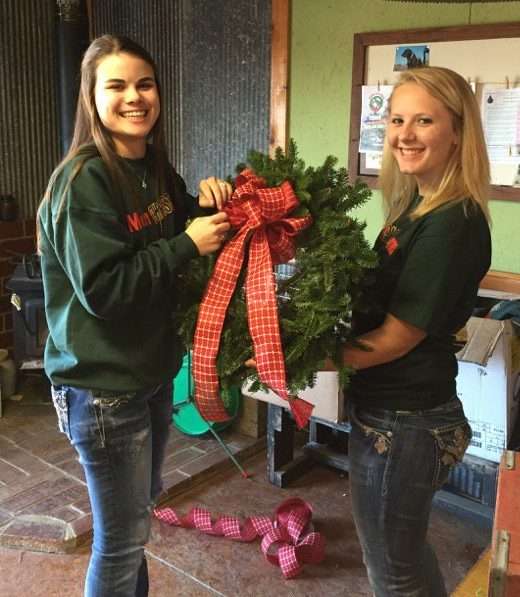 Welcome to Plantation Pines Christmas tree farm in Tyler, Texas. Here at Plantation Pines, we have fun for every season!
Join us in winter for Christmas trees, in spring for you to pick tulips, and then fall for pumpkins!
We value slowing down and spending time together as a family. We never charge admission and always promise a family-friendly environment!
We provide Christmas trees, fresh wreaths, hayrides, hot cocoa, and a gift shop sourced with local handmade items for the Christmas season.
In the spring, we have thousands of beautiful you-pick tulips, a play area, and picnic tables. In the fall, we have pumpkins, hayrides, and a play area as well!
Plantation Pines has been family-owned and operated by the Wiggins since the early 80's.  Plantation Pines began with Kent and Juanita Wiggins as a blueberry farm and grew from there.  Around 1988-89 Nick and Nancy Wiggins, while they were still dating, planted Christmas trees on Hwy 69 just south of Tyler Pipe.  Some of you may even remember our farm on the highway.  Man, that was back in the day!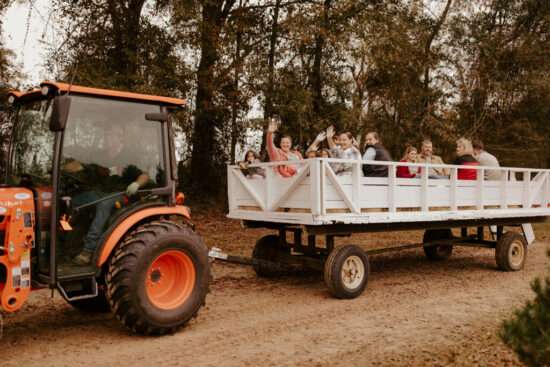 We have been at our current location since the early 90's and have seen many families grow with us on the farm.  We have been blessed to watch many families come together, play together, laugh together, and pick out that perfect tree together.  Now it is time for Nick and Nancy Wiggins to pass the family farm down to our children.
Our daughter, Heather Wiggins Reed along with her husband Burren Reed took over the farm in 2017 and have continued on the tradition! In 2021 we added a new tulip field! Come in the spring for fresh-picked tulips!
We love to celebrate the birth of our savior at Christmas time and share our joy with people from all over East Texas.  So come on out for some family fun on the farm.  You'll leave with a beautiful Christmas tree and some great Christmas memories.
Choose & Cut Christmas Trees
As you arrive on our farm, you will be greeted by a member of the Reed family. You and your family can have a seat on the hayride, or y'all may want to grab a saw off the trailer and go for a stroll in the fields.  You and your kids will have fun picking out the perfect tree.  You can cut it yourself or we'll cut if for you.  One of our workers will gladly shake the dead needles out of your tree and bale it – which gets it ready for the trip home.
Cozy Campfires and Coffee
When you get back with your tree, you'll find complimentary coffee and hot chocolate on the porch of our gift shop, so go ahead and pull up a chair and enjoy some!
Or maybe you'd like to sit around the campfire, where you can make S'mores or just roast marshmallows. Kits are available for purchase in the Gift Shop, and supervision is required for small children.
Gift Shop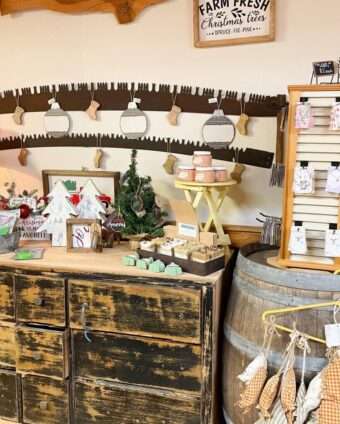 Visit the cozy little gift shop where you'll find lots of unique gifts and several consignment items. They strive to include as many local small shops from around East Texas as we can in our small space!
Warm yourself by the fire of our old-fashioned wood-burning stove.
We also sell snacks, drinks, and s'mores kits so you and your kids can roast marshmallows by the campfire.
Handmade Christmas Wreaths
Check out our beautiful hand-made Christmas wreaths made from fresh evergreen branches from the farm.  These wreaths will look (and smell) great hanging in your home.
Fresh-cut Christmas tree
Hayride
Hot chocolate and coffee
Campfire
Farm games
Swings
Farm animals
Picnic area
Gift shop
Snacks and drinks (for sale)
S'mores (for sale)
Fresh wreaths (for sale)
Whether your family likes the traditional Virginia Pine, the Leyland Cypress, or the Northern Grown Fraser Fir trees, we have just the tree for you! All trees are pre-priced in the fields. The Virginia Pine are in the fields ready for you to harvest them. One of our workers will gladly shake the dead needles out of your tree and bale it – which gets it ready for the trip home.
Join us for Farm Fun Field Trips!
Bring your school group for a fun, educational farm field trip. We offer pumpkin, Christmas, and spring tours! There are lots of hands-on activities to do on the farm, including visiting animals, hayrides, farm games, play areas, and other physical activities.  This is a working farm, so make sure you and your students dress appropriately. Please wear closed-toed shoes.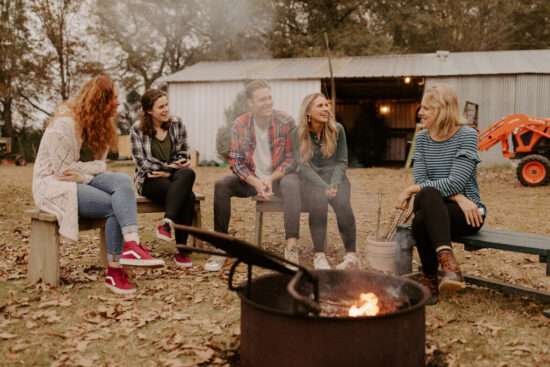 Bring your class to the farm for an educational experience including 3 rotations:
hayride + the life of a CHRISTmas tree- from planting, to care, to growing
*farm games to simulate farm work (and fun!) and teach teamwork
story time + optional snack. We also have a great place to sit and eat a bite! We have a few picnic tables as well as plenty of areas to spread out blankets for sack lunches and hungry kiddos before heading back to school!
Field trips all begin at 10:00am.
Ticket prices are:
$7 a student includes:
2 hours of fun on the farm (time for lunch included)
As an option, the farm gift shop can be open for 1st grade and above + parents or teachers
1 1⁄2 hour tours are available for pre-k
$8 a student includes everything plus a snack
There is no charge for teachers and parents- we'd love for you to join us too!
Siblings of students over the age of 3 will need to pay, but are welcome as well!
Sample Schedule:
9:45-10:00 Arrival, pay, instructions, and travel to 1st spot
10:05-10:30 Rotation 1
10:35-10:55 Rotation 2
11:00-11:25 Rotation 3
11:30-12:30 Lunch + Gift shop open
Contact Us About a Field Trip
You can call us at 903-253-3143 and leave a message or fill out the form below.
Here's what we need to know
Your phone number
Your email address
Name of the school
Number of students
Date/time you want
About Us
The Wiggins family has been farming for generations. Plantation Pines is a 2nd generation family-owned farm. The farm was started back in the early 80's as a Christmas tree farm and blueberry farm and grew from there.  In 2017 the farm will become a 3rd generation farm, as the girl that you have seen grow up on the farm, Heather and her husband Burren Reed, will be running the show!
Keeping Christ in Christmas
Bring the whole family and enjoy the time spent together. But most of all, have a great holiday season, and don't leave Christ out of your Christmas! Remember…if you take Christ out of Christmas, all you have left is "mas." That sounds a lot like "us," and that's not what Christmas is about!