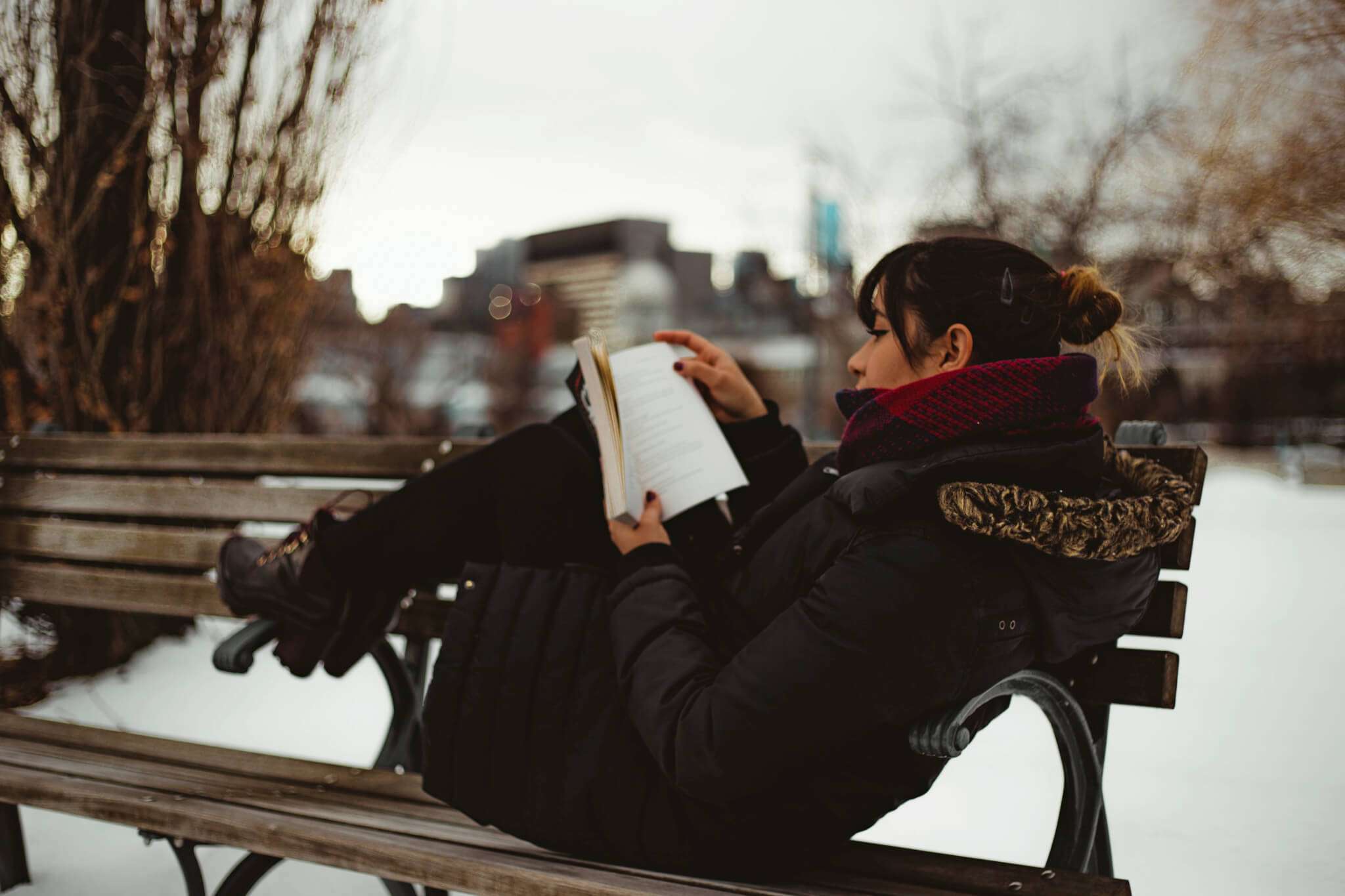 By Gini Rainey 
I don't know about the rest of the world, but 2019 proved to be very challenging for me as far as finding time to read.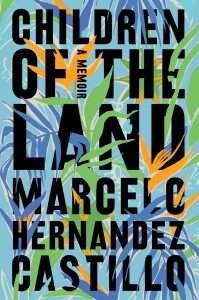 It's not for lack of reading material, because there are literally stacks of unread books surrounding me.  It just seems like the living of each day left me worn out and with no time or energy to sit down with a good book.  If that sounds anything like your life, then why don't we all make one of our New Year's resolutions to be to spend more time for self and reading. 
For help in reaching that goal, here are a few bullet points that might help you (and me) out! 
Join Goodreads.com.  Not only will you be encouraged to set a reading goal for the year, but you will find and make friends who share the books they have read and how they felt about them.  AND there are also giveaways, group discussions, trivia, and so much more.

 

Bookbub.com will hook you up with some really great 

ebook

 deals for as little as $1.99 per book.

 

Speaking of 

ebooks

, instead of flipping through the old magazines in the waiting room of your doctors waiting room, download either the Nook or Kindle app to your smart phone and take your current book with you 

wherever

 you go!

 

The New York Times Book Reviews editor has an email filled with great information about new books on the rise.  You can get on the list to receive emails that will help with your decisions about what to read next.

 

Most of 

all,

 don't get in a rut.  With so many wonderful books available, don't find yourself stuck on one particular genre.  Branch out, explore new horizons and grow your brain!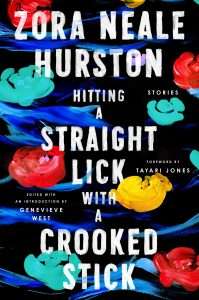 Here's a list of some of the most anticipated books of 2020 you might want to read: 
American Dirt

 by Jeanine Cummins

 

Hitting a Straight Lick with a Crooked Stick

 by Zora Neale Hurston

 

Long Bright River

 by Liz Moore

 

Why We Can't Sleep

 by Ada Calhoun

 

The City We Became

 by N.K. 

Jemisin

 

Love After Love

 by Ingrid Persaud

 

Children of the Land

 by Hernando Castillo

 

Anna K

 by Jenny 

Lee

 
Whether you take any of my recommendations to heart, or choose your own favorites, the most important thing is to make a conscious decision to read, grow, and expand.  You'll be glad you did!  



By Gini Rainey
I must apologize to anyone out there who might still be interested in reading my blog! I know I've been away a very long time and before that I was sporadic at best, but it wasn't my fault.  My muse just up and left me – and left to my own devices, well, you see what happens? Nothing!  Our family has been on a very bumpy ride for the past two years, beginning with my father-in-law's failing health and death at the ripe ol' age of 101+, followed by a rapid deterioration of my mother-in-law's mental acuity and death this past November at two weeks short of 98.  It seems like most of my spare time was spent with many trips to their home and the support of my husband and children. 
With the ensuing dismantling of their household and sale of their home shortly before Christmas, I think we all walked away from their house totally stunned with loss.  While there were times I felt like my mother-in-law didn't care much for me in early and middle marriage, the last year we had her, she never failed to light up and call me be my name when I came into the room or tell me that she loved me when I left. 
And even though there really wasn't anything of hers that I really wanted (after all I'm loaded up with memories), I walked away with one of her very few cookbooks (this lady kept most of her recipes in her head) "Recipes and Remembrances," a cookbook that was put together by First Baptist Oak Cliff, Dallas in commemoration of their Centennial Celebration.  One evening, as I was leafing through, it secretly hoping I would find something she had written in it (after all, isn't that what makes a cookbook even more special?), I found a recipe for Microwave Peanut Brittle.  Next to the recipe she had written "Good" and had indicated "made in a 4 cup Pyrex measuring cup." 
Then when my muse showed up this morning and kicked me in the pants and told me firmly to "get over it and get on with it," I decided that this would be an excellent cookbook with which to get back on track and this recipe might be a great thing for all of you football fans to whip up for Super Bowl Sunday! 
This recipe couldn't be easier and who doesn't love the crunchy goodness of peanut brittle?  It's hard to resist 'just one more piece' and it's oh so yummy!  So, to make this confection in under 15 minutes, put ½ cup white corn syrup, 1 cup sugar, ¼ teaspoon salt and 1 cup raw peanuts into a bowl (or as Martha said, "a 4–cup Pyrex measuring cup"). Do not stir.  Cook on high for 4 minutes in your microwave – then stir.  Cook on high for 4 more minutes and stir again.  Add 1 tablespoon butter and 1 teaspoon vanilla and stir. Cook on high for 1 minute and stir in 1 teaspoon baking soda.  Stir quickly as the soda foams; then pour onto a buttered cookie sheet.  Spread thin and let cool.  When cool, break into pieces.  Store in an airtight container and watch it magically disappear! 

Book Lovers Events: Hot Winter Signings & More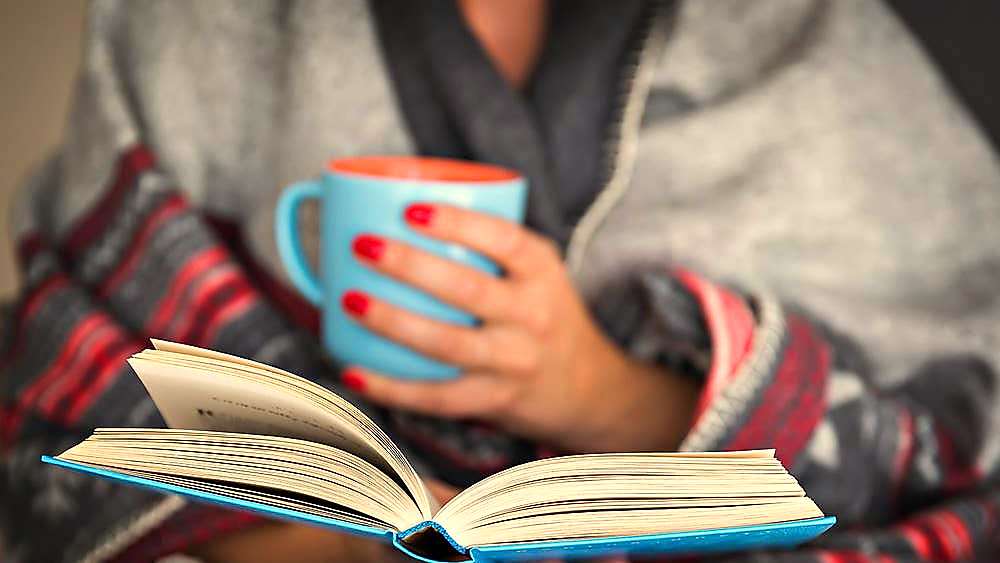 From book signings to Meet & Greet's, Tyler  offers every Book Lover a lot of fun things to do. Check out these events:
For more events, check out EGuideMagazine.com 's entire



On the First Day of Christmas: Giving the Gift of Reading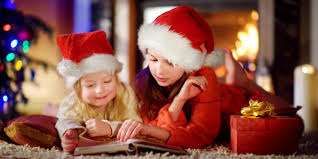 By Gini Rainey 
It's that time of year again. You know, the time when we are all scratching our heads and pondering the age-old question "What should I get them for Christmas?" First of all, remember to instill the reason for the season in the members of your family, no matter what denomination or walk of faith you follow: always, always remember the purpose behind the celebration. And then, if I might interject a bit of my own sense of sensibility, try to keep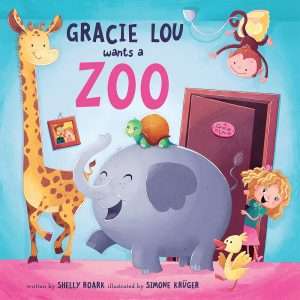 the KISS method prevalent in your motivations. There's nothing better to receive at the holiday than a good book and new jammies. This was how I was raised, and a tradition I passed on to my daughters and they have passed on to their children. So I would love to share a few book ideas for giving: 
"Gracie Lou Wants a Zoo" by Shelly Roark 
Ms. Roark approached me recently to let me know that she had written a new book and wondered if I would like to read and review it. Well, of course I would! Ms. Roark has been writing professionally for almost 30 years and is presently a senior copywriter for "Focus on the Family." I reviewed her debut children's picture book, "The Bubble Who Would Not POP!" recently and was delighted, not only in her awesome positivity, but also in the lovely illustrations by Simone Krüger, a German-based illustrator. 
Now the two have paired up again to tell the charming story about a little girl who wants every animal around. Unfortunately, she and her parents live in an apartment that is just about the right size for the three of them, but not so for the elephant, giraffe, and more that Gracie Lou would like to have. Follow her journey to becoming her heart's desire of what was always intended for her. 
Rating: 5 of 5, Copyright 2019 by Little Lamb Books 
 Ah, but (you say) that's good for the littlest of the littles, but what about my older children or grandchildren? I have to tell you that in my opinion, books that delight and expand the imagination are what I think are the best. 
A few recommended series are "The Borrowers," The Cherry Ames Series & The Hardy Boys plus "The Dangerous Book for Boys" & "The Daring Book for Girls."
One of my favorite series of books when I was growing up was The Borrowers and features a family of tiny people who live secretly in the walls and floors of an English house and "borrow" from the big people in order to survive. This set consists of five books and was written by British author Mary Norton in the 1950's and yes, I know there was a mini-series based on these books, but nothing will build your child's imagination more than mentally visualizing the tiny world of this tiny family. For me, this series is a rating of 5 of 5 and well worth the investment.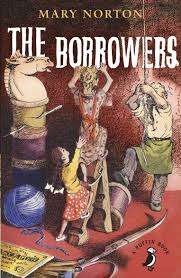 Another series of books that had a huge impact on my world was the Cherry Ames series. Written between 1943 and 1968 and originally published by Grossett and Dunlap, this series consists of 27 books and were written by Helen Wells and Julie Campbell Tatham (who also wrote the Trixie Belden series). Starting with Cherry Ames, Student Nurse," these books follow Cherry's adventures and misadventures all the way from nursing school to being a jungle nurse. This set might encourage your little ones to take a look at a medical career down the road. I also must give this series a rating of 5 of 5, and if you wind up with a medical professional in your family, well…there ya go…you're welcome! 
For the young men in your family, you just can't beat the Hardy Boys series. Written by Franklin W. Dixon and first published in 1927, The Hardy Boys books have sold over 70 million copies and feature Frank and Joe solving mysteries that have their adult counterparts stumped. Sleuthing through 190 mysteries from 1927 to 2005, this set of books has kept the imaginations of young readers jumping to conclusions for several generation. Without a doubt, this series deserves a rating of 5 of 5 also. 
One other set of books I would highly recommend would be The Dangerous Book for Boys by Conn and Hal Igulddon and The Daring Book for Girls by Andrea Buchannon and Miriam Peskowitz. 
Described as being for every boy from eight to eighty, covering essential boyhood skills such as building tree houses, learning how to fish, finding true north, and even answering the age-old question of what the big deal with girls is, the Igulddons tell it like it is in plain and simple, yet enjoyable language even grandpa can understand. 
Not to be outdone, the girls book is the manual for everything they need to know—and that doesn't mean sewing buttonholes! Whether it's female heroes in history, secret note-passing skills, science projects, friendship bracelets, double dutch, cat's cradle, the perfect cartwheel, or the eternal mystery of what boys are thinking, Peskowitz tells it all! Rated 5 of 5, these are great books for young and old alike.