Review: "45 Seconds from Broadway" at Tyler Civic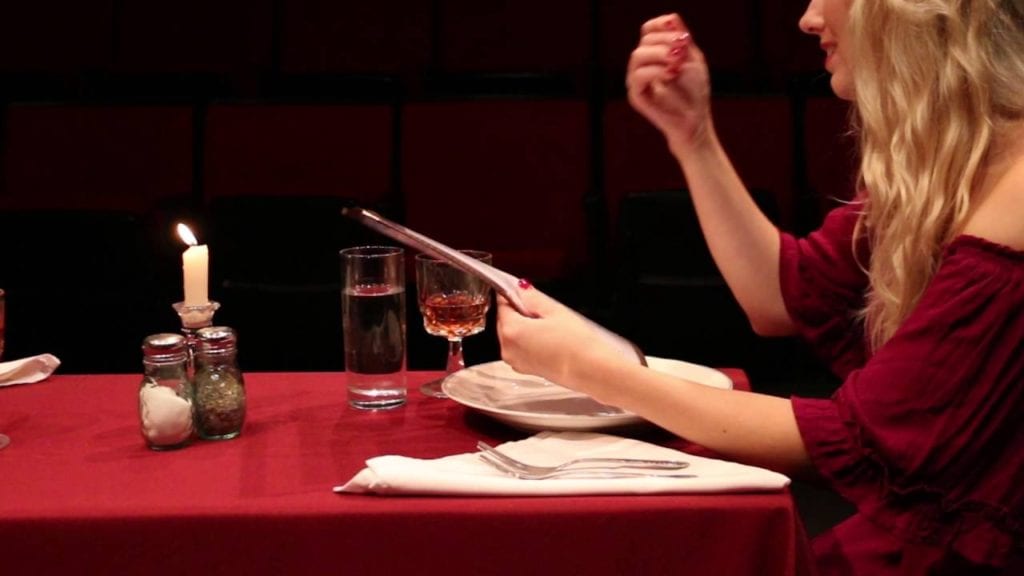 By John Baggett
According to Google Maps, it would take 21 hours and 55 minutes to drive from Tyler Civic Theatre to Broadway in New York City. However, if you step inside of Tyler Civic Theatre, you're only "45 Seconds from Broadway." (See what I did there?)
"45 Seconds from Broadway" is the latest production running at Tyler Civic Theatre. The show is set in a coffee shop located in the lobby of a hotel that is walking distance from the Broadway theatres. The place is owned by Bernie (David Stein) and Zelda (Tana Switsky), a husband and wife who have helped make the small restaurant a home away from home for struggling actors, as well as some other professionals. One of the regulars is comedian Mickey Fox (Ron Ellis), a Borscht Belt style comic, who is both a legend in his own mind and the minds of a few others. We meet Mickey as he meets with Andrea (Alyssa Duke), a producer wanting to bring him to London in a production of "Fiddler on the Roof."
We also meet Solomon Mantutu (Mishobi Johnson), a South African teacher who has come to New York to finish, and get someone to read (or publish), his play. Solomon becomes a pain in the neck for Bernie as he came to the restaurant with not enough money to pay for his meal and turns his small diner check into something of a life debt when Bernie makes his meal free in order to get him to leave. He hires Solomon as a temporary waiter, mostly to help take care of the bizarrely dressed and eccentric Rayleen (DeAnna Hargrove) and her patient and very quiet husband Charles (Juan Munoz).
Rounding out the cast of characters are Megan (Morgan Robbins) – a young girl whose mother was a an aspiring actress that Bernie helped out, Arlene (Saskia Lynge) and Cindy (Joanna Gifford) – two friends that attend and comment on all of the shows playing, Bessie (Judy Griffin) – a seasoned actress who flirts with Mickey, and Harry (Heath Huffstetter) – Mickey's older and less successful brother.
"45 Seconds from Broadway" was written by Neil Simon, the theatre legend best known for "The Odd Couple" and "The Goodbye Girl." The Civic Theatre production was directed by Amanda Ratliff, who recently took the stage in "The Great Gatsby." This is one of Simon's more recent plays, having debuted in 2001, but despite a reference to modern life here and there, it could have been set at any time. The show doesn't have a main storyline, but instead multiple mini arcs for these characters with Mickey and Bernie being the closest thing the production has to main characters.
The play is frequently funny, with much of the dialogue being one-liners. It also has some wonderful drama mixed in, causing you to laugh at characters in one moment, only for them to break your heart later. The cast is terrific, most of them hilarious, with Duke and Hufstetter mostly playing the straight man characters to Mickey. This isn't a criticism of them, both performances are great, their characters just don't get the comic moments other characters get. I have had the pleasure of seeing both in previous shows, and it is always a delight to see their names in a cast list.
Ellis and Stein, our leads, if you will, are terrific. They capture the spirit of New York archetypes very well. Stein, unfortunately had lost his voice to a cold, but somehow the rasp so seemed to fit his character, I'd almost suggest he keep it if it wouldn't wreck his throat. Hargrove gets many a laugh and most of the heartfelt moments, with Munoz, in a debut performance that may not be of many words but has a big presence.
Lynge and Gifford take two characters that, if it were a real diner, could be the obnoxious customers one tries to avoid, but are an absolute delight to watch and became some of my favorite characters in the show. Switsky, who was just seen in "I Hate Hamlet," is marvelous as Zelda, as is Robbins in her fresh off the bus, wide eyed star in the making. Johnson's Solomon is wonderful and comes very close to stealing any scene he is in. Finally, Griffin is always a delight, and this performance is no exception.
"45 Seconds from Broadway" is a fun (and funny) slice of life that is absolutely a love letter to New York City and theater. It's a show that will make you laugh, try to make you cry, but leave you with a smile on your face. It opened February 3rd and runs through February 12th.
Tyler Civic Theatre is located at 400 Rose Park Drive.  For more information and to purchase tickets, visit http://tylercivictheatre.com/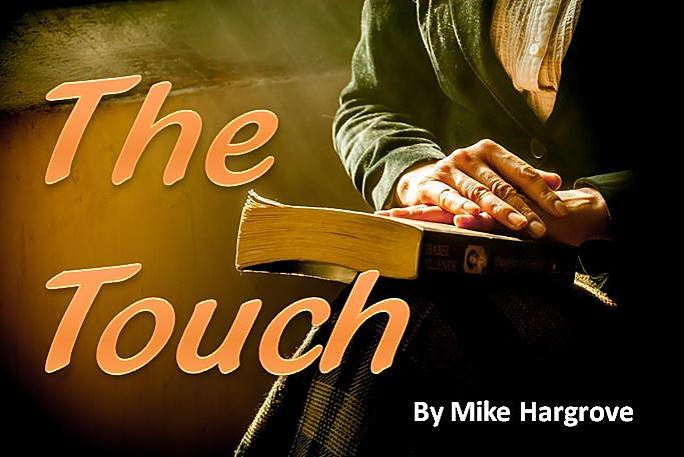 By John Baggett
Tyler Civic Theatre is kicking off its 70th season. To start the brand new season, they begin with a very special one week run of the new play, the heartwarming drama, "The Touch."
Set in East Texas, generations ago, the story revolves around Big Granny (Traci Smith), a woman who has the ability to heal those with just her touch, a power passed down in her family every other generation. While her grandmother healed almost everyone she could, Big Granny is afraid of her powers. She is haunted by the loss of her daughter to pneumonia, whom she could have healed but was afraid that her attempt would have killed her.
Now, a great grandmother, Big Granny lives with her granddaughter Faye (Brianna Beard) and great-granddaughter Juney (Delaney Mullee). Faye stayed home to raise her daughter and help out while her husband left to work on the docks and her sister, Betsy (Kaylee Parker), travels the world. Betsy returns with news that she has a permanent teaching position in Dallas. Her return stirs up feelings of hurt in Faye, but when Juney gets hurt in an accident, everyone, including Big Granny, must face their worse fears to be a whole family again.
"The Touch" was written by Mike Hargrove, a veteran of Tyler Civic Theatre, having written a dozen plays and directed several shows. This is his final work, completed just days before he sadly passed away. This debut production is directed by his wife, DeAnna Hargrove, who also directed "I Never Saw Another Butterfly" earlier this year.
This is a play that was written with love, as much of it was inspired by Hargrove's family, and beautifully produced. So much heart and soul into this show, from writing to casting to every single performance. It is truly a labor of love.
This cast is superb. Smith, who is always excellent in every role, has never been better. She delivers such a warm, yet powerful performance, and gives her absolute all on stage. Beard is also outstanding, running almost the entire span of human emotion. Mullee continues her streak of wonderful performances and this also is a career best for her. She has talent beyond her years. Parker is also amazing, delivering an almost effortless, natural performance.
The supporting cast is brilliant as well. Cheyenne Whorton plays Sonny, a man who was healed as a child by Big Granny's mother, and he gave a flawless performance. Kenneth Reid plays Monroe, the patriarch of the Marner family, and is terrific in his few scenes. Stan King gives as another first-rate performance as the doubting Doc Fleming, who believes there is a scientific reason for everything.
Making their TCT debuts are Austin Sandy and Maria de la Garza-Grahm, M.D, as the shopkeepers of a local market and I hope they continue to grace the stage. Finally, in silent roles as customers are Chylar Whorton, Blair Gonzalez, and Bella Schenck. Every single one of them did a fantastic job and I cannot wait to see what they do next.
"The Touch" starts this new season on an incredible high. It is a touching, funny, emotional experience and I really encourage you to see this show. It's going to be over before you know it, so go see this wonderful play before it's too late.
"The Touch" opens on Thursday, September 6 and runs through Sunday, September 9. For more information and to purchase tickets call (903) 592-0561 or go to  http://tylercivictheatre.com Tyler Civic Theatre is located at 400 Rose Park Drive.
The 70th Season Begins at Tyler Civic Theatre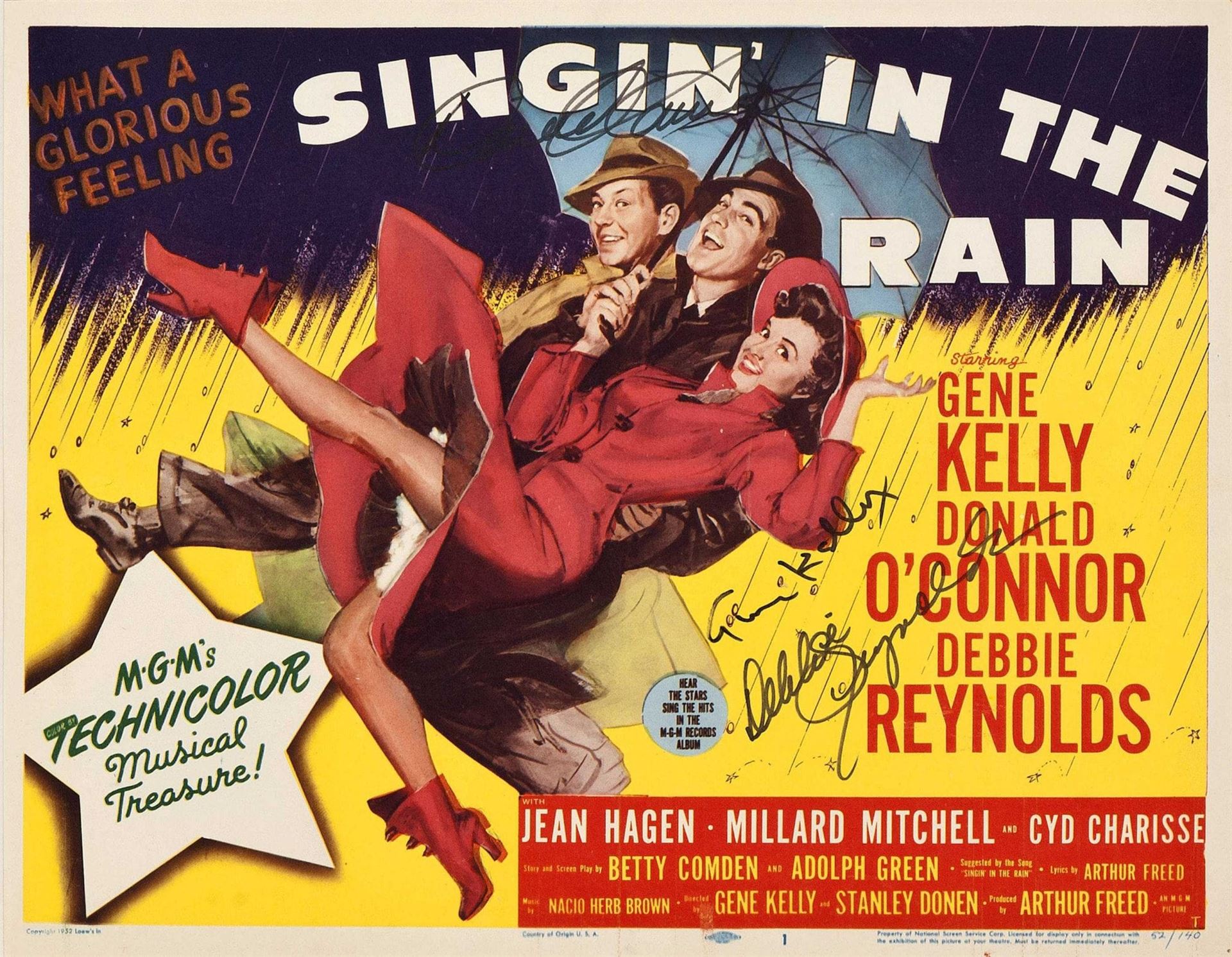 Single show tickets are available for $18 for adults and $15 for students. FLEX Pass are available for multiple performances. Tyler Civic Theatre is located at 400 Rose Park Dr., Tyler, next to the Tyler Rose Garden Center. For more info or tickets call (903)592-0561 or go to tylercivictheatre.com. The 2018-2019 productions are:
October 5th-14th (Thursday-Saturday at 7:30pm, Sunday at 2:30pm): "Dial M for Murder" – Tony Wendice has married his wife, Margot, for her money and now plans to murder her for the same reason. He arranges the perfect murder. He blackmails a scoundrel he used to know into strangling her for a fee of one thousand pounds, and arranges a brilliant alibi for himself. Unfortunately…the murderer gets murdered and the victim survives. But this doesn't baffle the husband: He sees his hireling's death as an opportunity to have his wife convicted for the murder of the man who tried to murder her, and that is what almost happens. Luckily, the police inspector from Scotland Yard and a young man who is in love with the wife discover the truth, and in a scene of almost unbearable suspense they trap the husband into revealing his guilt, thus freeing Margot.
November 6th-7th (school shows) and November 8th-11th (Thursday-Saturday at 7:30pm, Sunday at 2:30pm): "Snow White & the Seven Dwarfs" – The classic children's tale of Snow White, seven dwarfs, a magic mirror and an evil queen comes to Tyler Civic! Supposedly disposed of by the wicked queen, Snow White finds her way to a happy glen and the home of seven friendly dwarfs. A deadly apple casts her into a deep sleep, from which she is revived in time by her devoted prince.
January 13th-14th (school shows) and January 15th-20th (Thursday-Saturday at 7:30pm, Sunday at 2:30pm): "The Taming of the Shrew (Condensed)" – This season TCT performs a hilarious, but seriously abridged version of Shakespeare's classic "The Taming of the Shrew." The 45-minute play preserved the original language along with all the major plot turns, but condensed it down to a one-act play and is a perfect introduction to the Bard for participant and audience member alike.
February 8th-17th (Thursday-Saturday at 7:30pm, Sunday at 2:30pm): "On Golden Pond" – This is the love story of Ethel and Norman Thayer, who are returning to their summer home on Golden Pond for the 48th year. He is a retired professor, nearing 80, with heart palpitations and a failing memory but still as tart-tongued, observant, and eager for life as ever. Ethel, ten years younger, and the perfect foil for Norman, delights in all the small things that have enriched and continue to enrich their long life together. They are visited by their divorced, middle-aged daughter and her dentist fiancé, who then go off to Europe, leaving his teenage son behind for the summer. The boy quickly becomes the "grandchild" the elderly couple have longed for, and as Norman revels in taking his ward fishing and thrusting good books at him, he also learns some lessons about modern teenage awareness – and slang – in return. Date Night for Valentine's Day will be February 14th with a Dessert Theatre. Tickets are $24 for adults, $20 for students.
March 8th-17th (Thursday-Saturday at 7:30pm, Sunday at 2:30pm): "Bus Stop" – In the middle of a howling snowstorm, a bus out of Kansas City pulls up at a cheerful roadside diner. All roads are blocked, and four or five weary travelers are going to have to hole up until morning. Cherie, a nightclub chanteuse in a sparkling gown and a seedy fur-trimmed jacket, is the passenger with most to worry about. She's been pursued, made love to and finally kidnapped by a twenty-one-year-old cowboy with a ranch of his own and the romantic methods of an unusually headstrong bull. The belligerent cowhand is right behind her, ready to sling her over his shoulder and carry her, alive and kicking, all the way to Montana. Even as she's ducking out from under his clumsy but confident embraces, and screeching at him fiercely to shut him up, she pauses to furrow her forehead and muse, "Somehow deep inside of me I got a funny feeling I'm gonna end up in Montana …" As a counterpoint to the main romance, the proprietor of the cafe and the bus driver at last find time to develop a friendship of their own; a middle-age scholar comes to terms with himself; and a young girl who works in the cafe also gets her first taste of romance.
April 11th-14th (Thursday-Saturday at 7:30pm, Sunday at 2:30pm): "The Complete Works of Shakespeare – Abridged" – Come see all 37 Shakespeare plays performed in 97 minutes! Three madcap men in tights weave their wicked way through all of Shakespeare's comedies, histories, and tragedies in one wild ride that will leave you breathless and helpless with laughter. An irreverent, fast-paced romp through the Bard's plays, "The Complete Works of Shakespeare – Abridged" was London's longest-running comedy.
May 10th-19th (Thursday-Saturday at 7:30pm, Sunday at 2:30pm): "Groucho Marx, A Life in Revue" is a stage play written by Groucho Marx's son Arthur Marx and Robert Fisher with musical direction by Jim Grady. It is a look at the life and career of the famous entertainer Groucho Marx of the Marx Brothers and "You Bet Your Life" fame. It opened off-Broadway at the Lucille Lortel Theatre on October 8, 1986 and played 254 performances closing on May 3, 1987. This inspired bio musical about "The One and Only" begins with Groucho as an old man doing his famous Carnegie Hall show. It then goes back to the beginnings of the Marx Brothers and their struggles to make it in vaudeville, their rise to stardom and their eventual break up. All classic Groucho songs are included. One actor plays Groucho, another plays Chico and Harpo, and one actress plays all the wives, girlfriends and Margaret Dumont. A hit in New York, across the U.S. and in London, this show will delight Marx Brothers fans and the as yet uninitiated. The performance on Sunday, May 12th (Mother's Day) has an optional pre-show brunch. Tickets are $34 for adults, $30 for students. Also, a dinner-theatre opportunity will be available for Thursday May 16th performance.