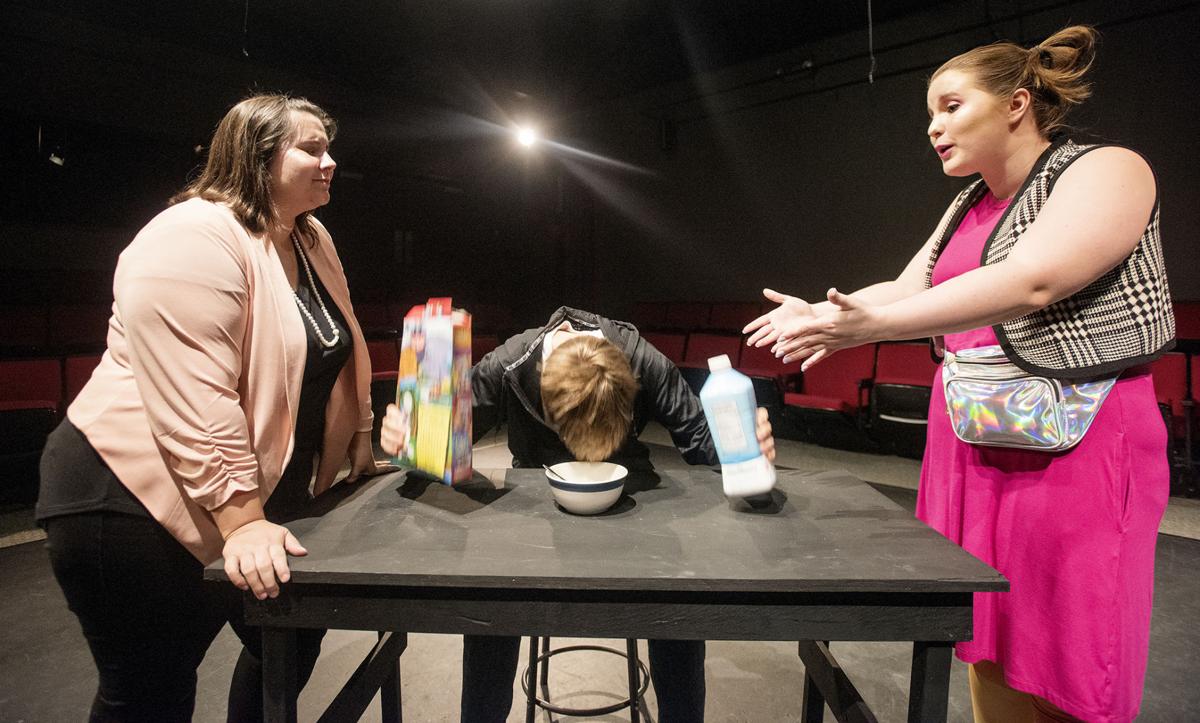 By John Baggett
Did you know that every decision you make is either an example of left brain or right brain thinking? All of them – how you put on your socks and shoes, how you pour a bowl of cereal, how to talk to a girl, I do mean all of them. It is this dichotomy that is the subject of the first play of the new season at Tyler Civic Theatre and the winner of the 2019 New Play Festival, the hilarious comedy – "A Mind of My Own."
"A Mind of My Own" is the story of Ross (Luke Pearson), a teenager whose every decision is an absolute struggle. This is because there is a war inside his head between the two sides of his brain – Left (Jessica Fite) and Right (Sarah Pharr). Left Brain is more analytical,  strict, and rigid while Right Brain is more free spirited, creative, and emotional. Their tug of war over every decision forces Ross to live his life unable to make a decision at all.
The only thing he has been able to decide on is that he has the biggest crush on his classmate, Shira (Layla Wragg). No matter what side of his brain is in control, one thing is clear – Ross is hopeless. Every time he is around her he turns into a babbling wreck. When his friends August (Johnathan Hodges) and Barry (Zach Combs) try to step in and help, it just makes matters worse. If Ross is going to open up his heart to Shira, he's going to need all the help he can get.
"A Mind of My Own" was written by Lila Katz. This is her first produced play, and one thing is very clear – she can write. I actually have gotten to see this story performed twice – once at the New Play Festival in which the show was read aloud and the fully realized production. Both versions managed to nail Katz's humor and heart, which is all over this story.
The production is directed by Hannah Claire, who previously directed "The Disappearance of Maud Crawford" and, most recently, "The Taming of the Shrew" for Tyler Civic Theatre and she assembled a perfect cast to bring this show to life.
As Ross, Pearson delivers a knockout performance. He makes his character incredibly real and uncomfortably relatable because I'm pretty sure I've been in Ross's shoes more than once in my life. He's also got great comedic chops and I hope he continues to do shows in the future. Wragg, in her first production at Tyler Civic, is great as Shirah, who is more than just "the love interest." Her character is smart and self-driven, as well as incredibly aware of Ross's crush. She's got some good acting chops and I hope to see her on the Civic stage in future shows.
Hodges and Combs are fantastic as August and Barry. Hodges, also in his first role at TCT, is cocky and smarmy in all the right ways, almost like the villain in an 80s comedy. He does a wonderful job and I hope to see him in future shows. Combs, fresh from performing in "Newsies" just a few weeks ago, is absolutely hilarious. He has great, natural comic timing and absolutely steals one of the scenes.
Which brings me to the Brain. Fite and Pharr are incredible. They practically steal the show, especially Pharr who is not afraid to go for it, delivering an absolute laugh out loud performance. Fite's character is the straight man in the pair, the Abbott to Pharr's Costello, but that's not to say she isn't a delight to watch. I could watch these two go back and forth all day, but I'll settle for what I got.
"A Mind of My Own" is a great show. It may have been written by a teen and performed by (mostly) teens, but the themes of this show are universal and everyone will get something out of it. It may be about being an awkward, love struck teen, something we've all been; but the examination of right vs. left brain thinking is genius. Katz has a talent beyond her years, and I feel like she is only getting started.
My only criticism of the show is that it's too short. When I say that, I don't mean that the show is rushing to tell its story. It gets everything across perfectly and there isn't a wasted second on the stage. What I mean is I want more of this world Katz has created. I want more adventures of Ross and his brain. So, I appeal to Lila, please, give me more – sequels, spin offs, a series of short film, maybe a Netflix series. Just give me more.
"A Mind of My Own" is a great show; funny, intelligent, and incredibly heartfelt. It's another shining example of the great collection of young talent.  Also, it's only running for a single weekend, so I would take full advantage and come see this show while you can. This is another one of those Tyler Civic Theatre productions that if you miss it, you'll regret it.
Tyler Civic Theatre is located at 400 Rose Park Drive in Tyler. This play is has a short run, August 29th-September 1st at 7:30pm. For more information or to purchase tickets go to https://www.tylercivictheatre.com/?fbclid=IwAR0rvLg24nEODcZiXkHhYYNrBitcc2pfQSrzf3cSbpS194kZbGXfo4IDN7Q

Cowan Center: The Little Mermaid Nov. 14th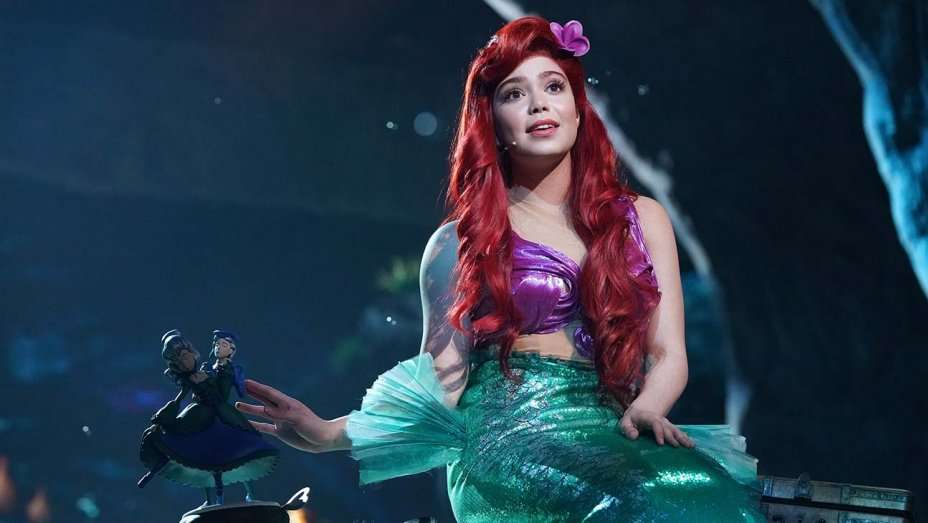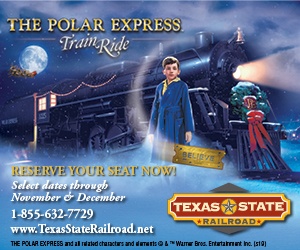 Wondering what will be showing at the Cowan Center in the next year? The center unveiled their lineup for the upcoming season Thursday. Eighteen live events are planned for the 2019-2020 season for the University of Texas at Tyler Cowan Center.
Season tickets and individual tickets can be purchased by calling the Cowan Center box office at (903)566-7424 or visiting in person 9am-4pm Monday-Friday. You can also purchase tickets online at cowancenter.org.
All events are performed in the Cowan Center located on the campus of The University of Texas at Tyler, 3900 University Boulevard – FAC 1120, Tyler. More information about the new season can be found at CowanCenter.org.
The upcoming season's acts are:
For more events, check out EGuideMagazine.com 's entire



Theatre Guide: Live on a Stage Near You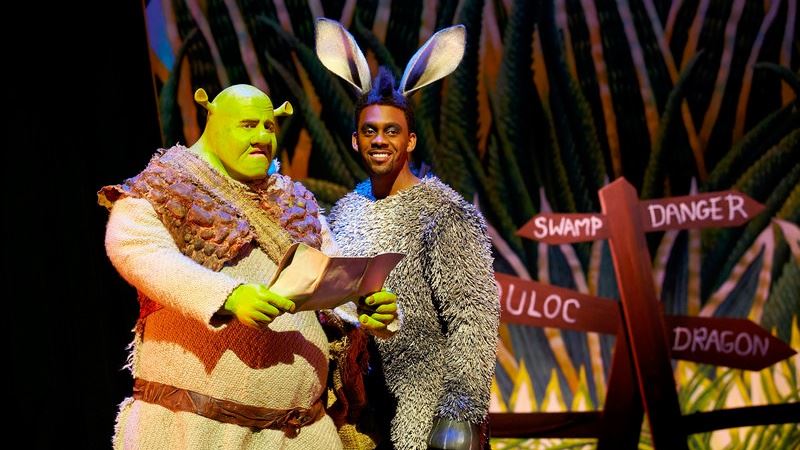 Theaters and performing arts venues around Tyler offer amazing performances throughout the year – from avant-garde productions to children's shows – there's something live on a stage every weekend. Check out these upcoming productions…
For more events, check out EGuideMagazine.com 's entire



"And Then There Were None" on Stage at Tyler Civic Theatre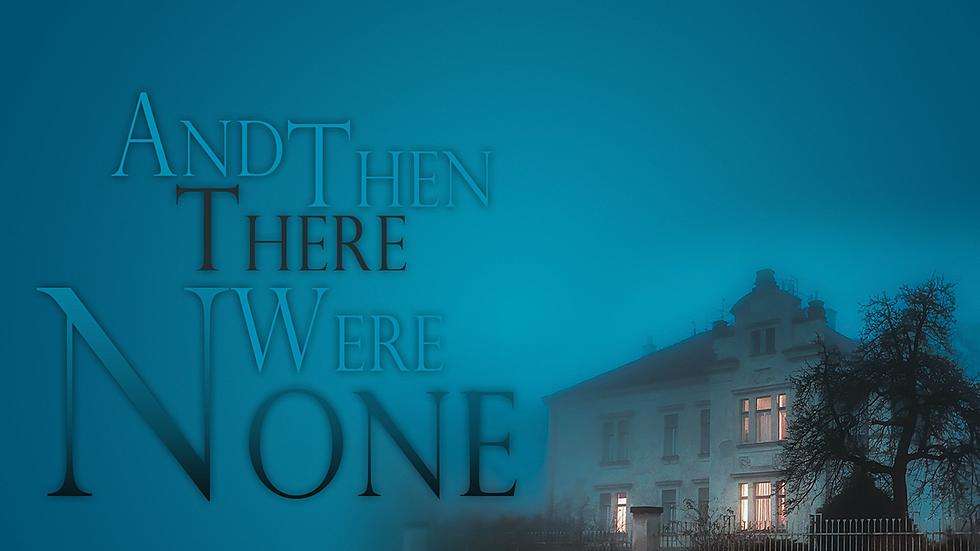 October 25th-November 3rd (Thursday-Saturday at 7:30pm, Saturday & Sunday at 2:30pm): "And Then There Were None" will be presented on the stage at Tyler Civic Theatre. Ten strangers are summoned to a remote island. All that the guests have in common is a wicked past they're unwilling to reveal and a secret that will seal their fate – for each has been marked for murder. As the weather turns and the group is cut off from the mainland, the bloodbath begins and one by one they are brutally murdered in accordance with the lines of a sinister nursery rhyme. Tyler Civic Theatre is located at 400 Rose Park Dr., Tyler, next to the Tyler Rose Garden Center. For more info call (903)592-0561 or go to tylercivictheatre.com.
Reviewed by John Baggett
It's spooky season once again and in addition to the ghosts, zombies, and other creatures of the night, Tyler Civic Theatre is providing their own thrills, chills, and a murder (or, murders,) most foul. Strap in for some scary fun with their production of the classic murder mystery, "And Then There Were None."
Set on the isolated Soldier Island, ten individuals, both as guest and servant, have been summoned to meet there in the mansion owned by the mysterious Mr. & Mrs. Owen. Everyone is brought to the island by boat captain and deliveryman, Narracott (Nemo). Upon arrival, everyone is told that Mr. & Mrs. Owen will not be able to arrive until the next day but to carry on without them. The servants, Thomas and Ethel Rogers (Jack Ragland and Mallory Hallmark), prepare dinner and show the guests to their rooms, as has been instructed.
The guests include Lombard (Cameron Davis), a former soldier and adventurer, retired Judge Wargrave (Roger Pharr), timid doctor Armstrong (David Dickerson), retired General MacArthur (Richard York), religious spinster Emily Brent (Jennifer Rader), arrogant and reckless Marston (Bryan Knous & understudy Dereck Large), former police inspector Blore (Jennifer Diotallevi) and former governess turned secretary, Vera Claythorne (Amanda Nail).
As everyone settles in, Mr. Rogers plays a phonograph as instructed, where a mysterious voice (Ben Michael / Amanda Spangler), informs the guests that they were all responsible for the deaths of someone in their lives. Outraged and horrified, the guests reveal how they were summoned. Things take a turn when Marston appears to choke to death. At first, this is chalked up to an accident. As they are stuck until the morning, everyone goes to bed, but when Mrs. Rogers is found dead, it becomes very clear that someone on the island wants them all dead and is picking them off in the order and fashion of a poem above the mantle. If they want to escape the island, they must do two things – wait and stay alive.
"And Then There Were None" is based on the novel of the same name by acclaimed author Dame Agatha Christie. After the publication of the book, Christie was approached by a playwright who wanted to adapt the story for the stage, only for Christie to deny them the rights and adapt it herself.
This production was directed by Michael Ward, who previously directed "Singin' in the Rain" and "Les Miserables" for TCT, and assistant director S. Blake Rohus, who recently appeared on stage in "The Complete Works of William Shakespeare: Abridged." Together, Ward and Rohus assembled an incredibly talented cast that brought to life the tension of the source material and a homage and nod to classic Hollywood (complete with a wink and nod to Turner Classic Movies).
The show uses its minimal set quite well, making it a much more intimate experience like you're actually in the room with these characters. Using projecting and sound effects in the creation of the "dark and stormy night" that is the setting for a great murder mystery, the show has the type of creepy atmosphere that Christie herself aimed for in every story.
While there are moments of levity and, at times, dark humor, there are also some moments that are quite chilling and could frighten, which is a credit to the direction and the capability of this cast. Plus, it's the kind of scary fun people look for this time of year.
"And Then There Were None" is an incredibly fun and creepy good time. It features a cast filled with seasoned veterans and newcomers, all of whom are extraordinarily talented and shining examples of the kind of talent that exists in East Texas. If you want a nice little scare, but maybe be able to sleep through the night once it's over, then this is exactly where you should be looking.
"And Then There Were None" opens on Friday, October 25, and runs through Sunday, November 3, 2019.