Review: "Groucho A Life in Revue" at Tyler Civic This Weekend


By John Baggett
The 70th season for Tyler Civic Theatre is coming to a close and it has truly flown by. A wise man once said, "Time flies like an arrow but fruit flies like a banana." That man was a legendary comedian and performer Groucho Marx. Luckily, that quote is fitting as he is the subject of the final play for TCT this season, "Groucho Marx: A Life in Revue."
Set on the stage of Carnegie Hall, the show tells the story of Groucho by the one man who could tell it the best – Groucho himself, played here by Nyc Moy. On stage we get to see the man through the ages, from childhood (played by Paul LeBritton), to his days playing vaudeville shows, his success on stage and screen, his days performing with his brothers, his time hosting "You Bet Your Life," and ending as an elderly man looking back on his life. We even get to see him age on stage as time progresses through the show.
"Groucho" is written by Arthur Marx, son of Groucho and former tennis pro turned TV writer, and Robert Fisher, a playwright and writer for such shows as "McHale's Navy" and "My Three Sons." The show has been performed on stages around the world, once filmed for television with "Welcome Back, Kotter" star Gabe Kaplan in the role. The TCT version is brought to us by Roger Pharr, a veteran of the Civic stage making his debut as director. Backing him up as assistant director is Austin Sandy, who has appeared in shows such as "On Golden Pond" and "Dial M For Murder." "Groucho" is a perfect fit for Pharr, who has always done well in comedic roles as an actor.
As Groucho, Moy deserves all the praise in the world. He had so much dialogue to memorize that it's worth championing that he could pull it off alone. The icing on the cake is that for the runtime for this show, Moy doesn't just say the words of Marx, he IS Marx, as he nails the icon perfectly from the look, the mannerisms, and the inflection. This is not an easy role by a long shot and he triumphs. While on the subject of Groucho, I have to equally give LeBreton his due, returning to the stage after appearing in "On Golden Pond" this year. This is his second show at Civic and he is a very talented young man that needs to keep doing shows. He's a natural.
While it could be easy to transform this into a one man show, it's anything but. Backing up Moy is a fantastic cast surrounding him. Jade Allen, in his TCT debut, plays Chico Marx, the brother featured most throughout the show. As Chico, he holds his own in getting laughs, but also helps provide some nice, somber and emotional moments in the show. Jesse Stamper II plays Chico as a young man, and is fun to watch as well. He returns after also appearing in "On Golden Pond," where he also delivered a strong, entertaining performance.
Harpo is played by Dylan Maxwell, another TCT debut, and absolutely nails Harpo's comic sensibility. He is hilarious to watch and I hope to see him in more shows. Appearing in multiple roles are Jennifer Rader and Kaci Combest, both of whom have graced the Civic Theatre stage multiple times and are a delight to see on stage. They both get big laughs as well as delivering truly strong performances as women who have either challenged Groucho or made him reflect on how he could have been a better man off stage.  With Tyler McCuan on piano and Sarah Pharr providing rimshots to the one liners she feels deserve them, this is a fantasic cast and show that puts a lot of heart and soul into telling the story of a Hollywood and comedy legend.
Groucho Marx once said, "I've had a perfectly lovely evening, but this wasn't it." That quote may be fitting for a lot of evenings, but an evening at Tyler Civic Theatre seeing this show? It absolutely does not apply. Go see this show and I guarantee a perfectly lovely evening.
"Groucho: A Life in Review" opens on Friday, May 10, and runs through Sunday, May 19.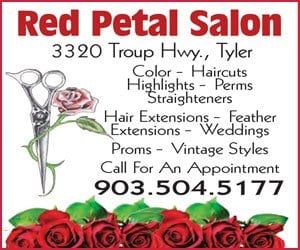 Cowan Center: Sept. 24th "Menopause the Musical"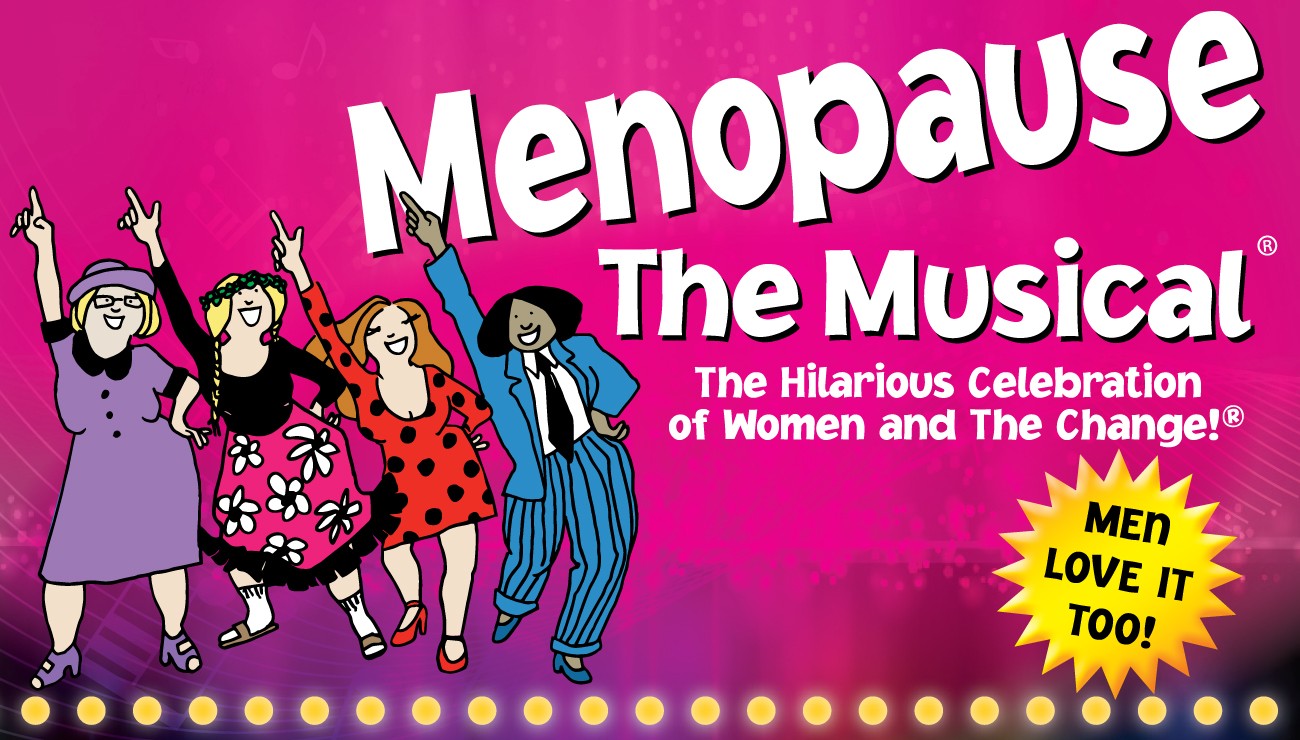 \For more events, check out EGuideMagazine.com 's entire


Wondering what is showing at the Cowan Center?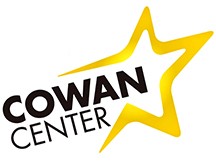 "This is our 24th Season! We can't believe it either! We promise to have lots of great talent again and will be gearing up as we celebrate a quarter of a century soon. Over the next 2 years we will be developing programming for new target audiences and upgrading our premiere venue known across the state and beyond as a magnet for amazing artists and shows."
All events are performed in the Cowan Center located on the campus of The University of Texas at Tyler, 3900 University Boulevard – FAC 1120 in Tyler, TX (Google Map).
QUESTIONS? Call (903)566.7424. More information and TICKETS can also be found at CowanCenter.org. Watch for announcements on Cowan's Facebook and Twitter pages too.
Upcoming acts are:

Theatre Guide: Live on a Stage This Weekend

For more events, check out EGuideMagazine.com 's entire


---
Theaters and performing arts venues around Tyler offer amazing performances throughout the year – from avant-garde productions to children's shows – there's something live on a stage every weekend. Check out these upcoming productions…

From Tyler Civic Theatre: Announcements & The Future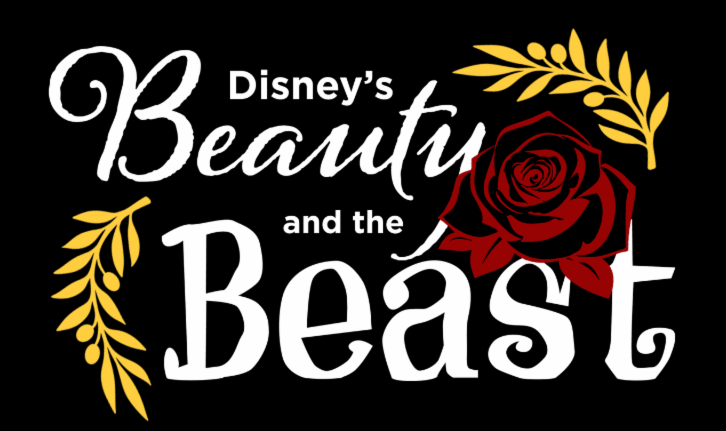 ANNOUNCEMENTS FROM TYLER CIVIC THEATRE CENTER CONCERNING COVID-19
 Announcement Regarding  The Mark Twain Show
We are saddened to announce the cancellation of The Mark Twain Show at TCTC. But, this is the best and safest decision for our actors and our patrons due to the continued spread of COVID-19 and based on the latest recommendations by the CDC. We are happy to provide those who have already purchased tickets a refund. Please contact our box office during business hours.
Announcement Regarding  Just So Stories 
Just So Stories at TCTC has been postponed indefinitely. We hope there will be potential during the month of May to put this show back on stage, but we are unable to make any promises about upcoming shows at this time. Please understand this is the best and safest decision for our actors and our patrons based on the latest recommendations by the CDC. Please follow our Facebook page for updates regarding Just So Stories.
Announcement Regarding  Breakfast at Tiffany's
Tyler Civic Theater Center has modified plans for Breakfast at Tiffany's auditions by Facebook Messenger video chat. Details follow, but we are proceeding with cautious optimism for our final season production.
Meanwhile, Just So Stories is waiting in the wings with set pieces in place and costumes hanging in the dressing rooms. Obviously, no one knows what the next days or weeks will look like, but we will be prepared to go when it is safe to do so – that's what theater people do!
If you plan to audition and are Facebook friends with DeAnna Hargrove, simply send her a FB private message to be scheduled anytime between 10 a.m. and 8 p.m. on Tuesday. If you are not yet friends, now's the time to make that request…and don't forget to send a message for your appointment time. Sides will be available Monday afternoon for cold readings, but prepared monologues are also welcomed. The following Monday and Tuesday we plan to continue the audition process for optimum casting.
Please understand that there is no guarantee that circumstances will allow this production to take place in May as scheduled, but we will be prepared to rehearse beginning in April if the situation improves dramatically (pun intended). Worst case scenario, we have fun with auditions and stay focused on returning to normalcy…which is what we all hope and pray to see in the very near future!
As always, TCTC thrives because of your support and participation. We look forward to some amazing auditions, so blow up DeAnna's Facebook Messenger with those requests for your appointment!