Review: "Groucho A Life in Revue" at Tyler Civic This Weekend


By John Baggett
The 70th season for Tyler Civic Theatre is coming to a close and it has truly flown by. A wise man once said, "Time flies like an arrow but fruit flies like a banana." That man was a legendary comedian and performer Groucho Marx. Luckily, that quote is fitting as he is the subject of the final play for TCT this season, "Groucho Marx: A Life in Revue."
Set on the stage of Carnegie Hall, the show tells the story of Groucho by the one man who could tell it the best – Groucho himself, played here by Nyc Moy. On stage we get to see the man through the ages, from childhood (played by Paul LeBritton), to his days playing vaudeville shows, his success on stage and screen, his days performing with his brothers, his time hosting "You Bet Your Life," and ending as an elderly man looking back on his life. We even get to see him age on stage as time progresses through the show.
"Groucho" is written by Arthur Marx, son of Groucho and former tennis pro turned TV writer, and Robert Fisher, a playwright and writer for such shows as "McHale's Navy" and "My Three Sons." The show has been performed on stages around the world, once filmed for television with "Welcome Back, Kotter" star Gabe Kaplan in the role. The TCT version is brought to us by Roger Pharr, a veteran of the Civic stage making his debut as director. Backing him up as assistant director is Austin Sandy, who has appeared in shows such as "On Golden Pond" and "Dial M For Murder." "Groucho" is a perfect fit for Pharr, who has always done well in comedic roles as an actor.
As Groucho, Moy deserves all the praise in the world. He had so much dialogue to memorize that it's worth championing that he could pull it off alone. The icing on the cake is that for the runtime for this show, Moy doesn't just say the words of Marx, he IS Marx, as he nails the icon perfectly from the look, the mannerisms, and the inflection. This is not an easy role by a long shot and he triumphs. While on the subject of Groucho, I have to equally give LeBreton his due, returning to the stage after appearing in "On Golden Pond" this year. This is his second show at Civic and he is a very talented young man that needs to keep doing shows. He's a natural.
While it could be easy to transform this into a one man show, it's anything but. Backing up Moy is a fantastic cast surrounding him. Jade Allen, in his TCT debut, plays Chico Marx, the brother featured most throughout the show. As Chico, he holds his own in getting laughs, but also helps provide some nice, somber and emotional moments in the show. Jesse Stamper II plays Chico as a young man, and is fun to watch as well. He returns after also appearing in "On Golden Pond," where he also delivered a strong, entertaining performance.
Harpo is played by Dylan Maxwell, another TCT debut, and absolutely nails Harpo's comic sensibility. He is hilarious to watch and I hope to see him in more shows. Appearing in multiple roles are Jennifer Rader and Kaci Combest, both of whom have graced the Civic Theatre stage multiple times and are a delight to see on stage. They both get big laughs as well as delivering truly strong performances as women who have either challenged Groucho or made him reflect on how he could have been a better man off stage.  With Tyler McCuan on piano and Sarah Pharr providing rimshots to the one liners she feels deserve them, this is a fantasic cast and show that puts a lot of heart and soul into telling the story of a Hollywood and comedy legend.
Groucho Marx once said, "I've had a perfectly lovely evening, but this wasn't it." That quote may be fitting for a lot of evenings, but an evening at Tyler Civic Theatre seeing this show? It absolutely does not apply. Go see this show and I guarantee a perfectly lovely evening.
"Groucho: A Life in Review" opens on Friday, May 10, and runs through Sunday, May 19.


Texas Shakespeare Festival Continues this Month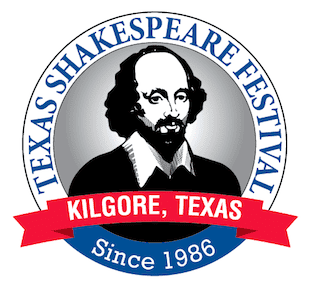 The Texas Shakespeare Festival returns to Kilgore College on June 27th for a season that continues through July 28th. Performances take place in Van Cliburn Auditorium located in Kilgore College's Anne Dean Turk Fine Arts Center. The 2019 shows are:
"As You Like It," one of Shakespeare's most frequently performed comedies, is a "hilarious tale of disguises and mistaken identities." Harold Bloom wrote that Rosalind is among Shakespeare's greatest and most fully realized female characters. This will be on stage June 27th, July 4th, 6th, 12th,* 14th,* 19th, 21st, 25th,* and 27th*.
"Born Yesterday" will be on stage. After its opening on Broadway in 1946, the Garson Kanin comedy became the longest-running show on Broadway with 1,642 performances, a record it held for almost 30 years. It is the story of an unethical millionaire doing illegal business in Washington DC, while the behavior of his unrefined mistress threatens to spoil his plans. It's a funny play with an important message. This will be on stage June 28th, July 5th,* 7th,* 12th, 14th, 18th,* 20th,* 25th, and 27th.
"Othello," one of Shakespeare's most famous tragedies, tells the story of a Moorish general and his disloyal ensign, Iago, who convinces him that his wife Desdemona has been unfaithful. The play deals with themes of including love, jealousy, betrayal, revenge, and repentance. This will on stage June 29th, July 5th, 7th, 11th,* 13th,* 18th, 20th, 26th,* and 28th*.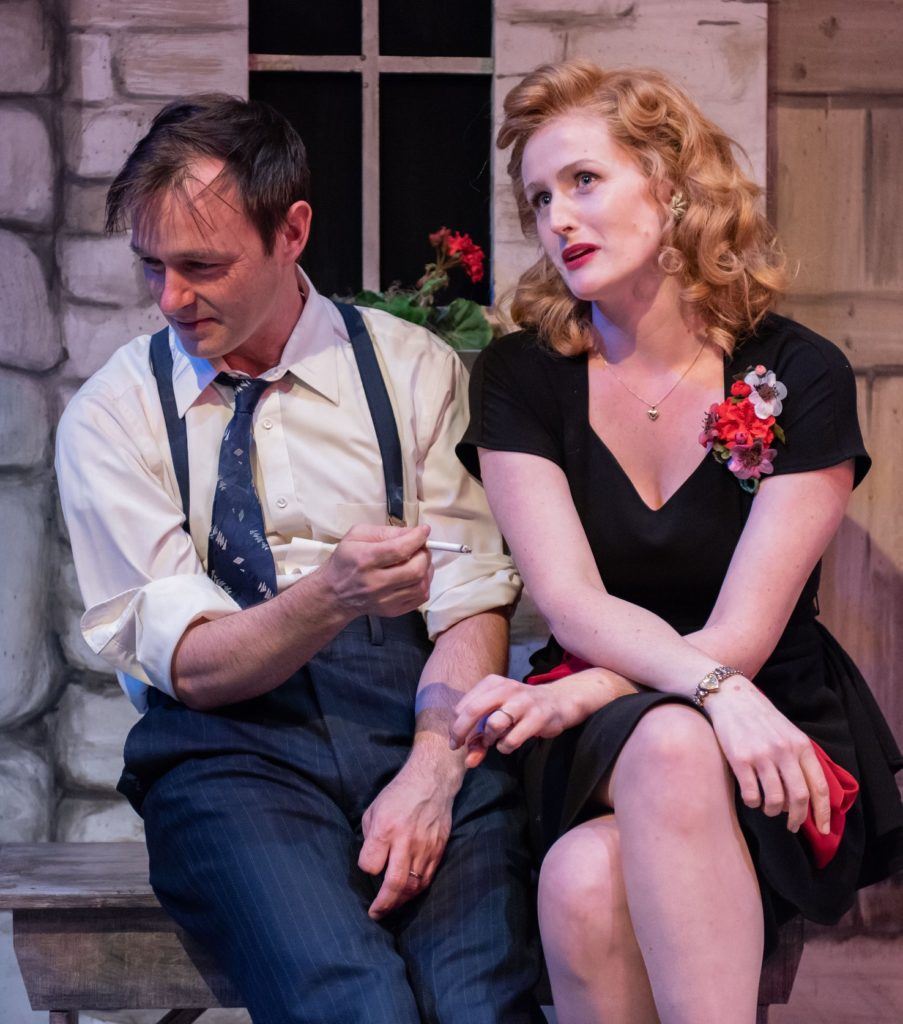 "Into the Woods," a musical by Stephen Sondheim and James Lapine, intertwines the plots of several well-known fairy tales as it explores the consequences of the characters' wishes and quests. "Be careful what you wish for" seems to be the connecting theme, along with the message that people must come together to save each other. This will be on stage June 30th, July 4th,* 6th,* 11th, 13th, 19th,* 21st,* 26th, and 28th.
"The Girl Who Cried Throgmonster" will also be on stage. In this quirky retelling of an Aesop fable, a young girl must save her town from the destructive force of a not-quite-extinct monster while simultaneously learning about the destructive force of one foolish wish. Toss in a goat-obsessed scout leader, a squash-squashing granny, and a fairy godmother constantly plagued with legal woes, and you have a twisted tale that will delight young and old alike! Productions are July 17th, 18th, 19th, 20th, 25th, 26th, and 27th at 10am.
The Chinese Talent Night! Since 2009, the Texas Shakespeare Festival has had the pleasure of hosting a group of theatre artists from Chongqing and Shanghai, China. Audiences are allowed a glimpse into their artistic process with an original piece premiered at the Texas Shakespeare Festival. Admission to this performance is free (though registrations are required),  and the audience is invited to join the company for a post-performance reception. Chinese Talent Night is Tuesday, July 23rd at 7:30pm.
TSF Talent Showcase: Stage to Screen is one of the hottest tickets of the summer. This one-day-only performance lets you see the Texas Shakespeare Festival company in a whole new light. It's a day filled with humor and music that celebrates all the hard work done throughout the summer season. Combining classics with the most contemporary, this year's show "Stage to Screen" will feature songs originally featured on the stage and made famous on the screen, performed by the 2019 Company. Due to popular demand, a matinee performance has been added to the bill, allowing double the amount of attendees. The Showcase takes place on Wednesday July 24th at 2pm and 7:30pm. Tickets are $25.
A special Backstage Tour will be held Sunday, July 28th at 8pm. Take a guided backstage tour of the Festival Shops. Call the TSF Ticket Office at (903)983-8601 to schedule a tour. Groups are welcome. Tours available Tuesday-Sunday. Tickets are $5 per person.
Matinee performances(*) are at 2pm. All evening performances are at 7:30pm. Performances are in the Van Cliburn Theatre on the Kilgore College Campus, 1200 S. Henderson Blvd., Kilgore.
Tickets vary in prices. Season tickets are $99 (includes one ticket to "As You Like It," "Born Yesterday," "Othello," and "Into the Woods"). Individual performance tickets are $33. Padded Bench Seat tickets are $28. "The Girl Who Cried Throgmonster" tickets are $8. Group tickets are available.
Go to texasshakespeare.tix.com to purchase. You can purchase tickets by calling the TSF Box Office, (903)983-8601 9am-5:30pm, Tuesday through Sunday. By mail, complete the order form on the Season Brochure and mail with payment to TSF Box Office, 1100 Broadway, Kilgore, TX 75662-3204. Include a daytime telephone number and you will receive a return call to confirm your order. You can also come by the TSF Box Office in the Anne Dean Turk Fine Arts Center at 1200 Hwy. 259 South and Brook Ave. (east side of the crosswalk), on the Kilgore College campus. Box Office hours are 9am-5:30pm Tuesday-Sunday.

Cowan Center: Pat Benatar, The Color of Purple & More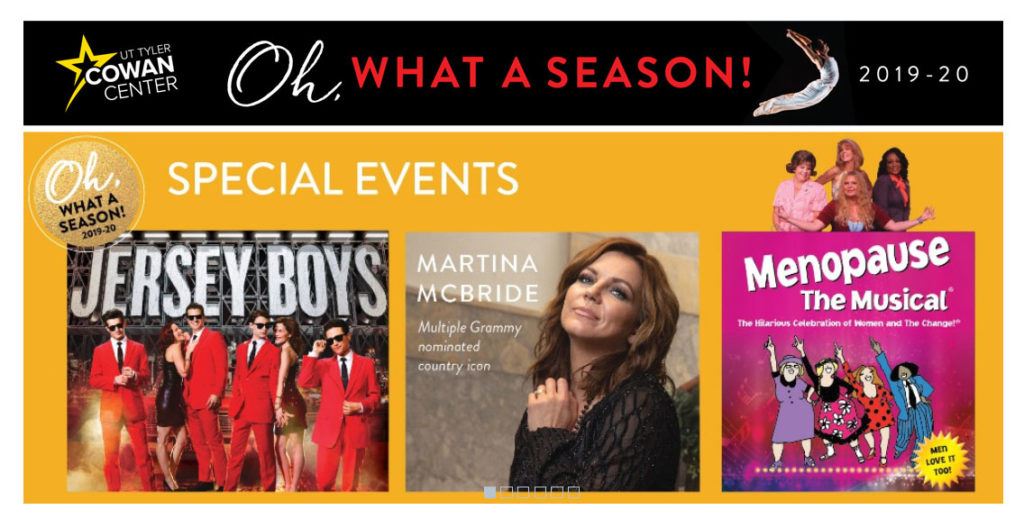 Wondering what will be showing at the Cowan Center in the next year? The center unveiled their lineup for the upcoming season Thursday. Eighteen live events are planned for the 2019-2020 season for the University of Texas at Tyler Cowan Center.
The events range from Broadway musicals and acrobatics to concerts and guest speakers, and will take place between September 2019 and April 2020.
As part of the Broadway Series, "Jersey Boys" and "The Color Purple" as well as the national tours of "Beautiful: The Carole King Musical" and "Bandstand" will come to stage.
"We're also ecstatic to welcome both Laura Ingraham and Carly Fiorina to our Distinguished Lecture Series, which are sure to both be incredible evenings," Cowan Center Executive Director Susan Thomae-Morphew said in a news release.
The Braithwaite Intimate Gatherings Series will feature musical performances by The Pointer Sisters, Martina McBride, and the married team of Pat Benatar and Neil Giraldo.
Season tickets and individual tickets can be purchased by calling the Cowan Center box office at (903)566-7424 or visiting in person 9am-4pm Monday-Friday. You can also purchase tickets online at cowancenter.org.
"We couldn't be more thrilled about the diverse lineup we have planned for the upcoming season," Thomae-Morphew said. "Audiences will be dancing in the aisles at our splashy Broadway Series, with scores full of both chart-topping hits as well as some soon-to-be favorites. Our Performing Arts Series really has something for everyone – with incredible offerings ranging from back-bending acrobats to Bollywood and everything in between. Headliners like Pat Benatar and The Pointer Sisters are sure to provide unforgettable memories in our Braithwaite Intimate Gathering Series, and that's only half of the concert schedule!"
Season ticket orders for all series are on sale now. For the 2019-2020 season, the Cowan Center offers four subscription series with the Performing Arts Series (four events as low as $179), Broadway Series (three events as low as $110), Braithwaite Intimate Gatherings Series (three events as low as $177), and the Distinguished Lecture Series (two events as low as $40). The Cowan Center also offers three Arts in Education for Schools events. This year's Special Events include Jersey Boys, Menopause: The Musical, and Martina McBride.
All events are performed in the Cowan Center located on the campus of The University of Texas at Tyler, 3900 University Boulevard – FAC 1120, Tyler. More information about the new season can be found at CowanCenter.org.
The upcoming season's acts are:
Tuesday, September 10th, 7:30pm
Pat Benatar and Neil Giraldo have been making music together for four decades. Benatar's staggering vocals and take-no-prisoners attitude, along with Giraldo's trailblazing artistry as a guitarist, producer, and songwriter forged a unique sound responsible for some of rock's most memorable hits, including "We Belong," "Invincible," and "Love Is A Battlefield." The duo has created two multi-platinum, five platinum and three gold albums, as well as nineteen Top 40 hits. They have sold over thirty million records worldwide and have won an unprecedented four consecutive Grammy® awards. This summer, the duo will embark on a tour for their 40th anniversary.
Thursday, September 26th, 7:30pm
For more than 25 years, DIAVOLO | Architecture in Motion® has been applauded for its ability to display surprising movement against a backdrop of elaborately designed space, all while entertaining audiences with what is, in fact, a new art form. The company has captivated audiences in 250 cities and 14 countries and has performed to sold out venues throughout the U.S and internationally. In 2017, DIAVOLO enjoyed an extraordinary season, highlighted by the group's stint on season 12 of "America's Got Talent." One of the Top 10 contestants to reach the show's finale, the company was seen by over 90 million television viewers!
Thursday, October 10th, 7:00pm
Laura Ingraham is the most listened-to woman in political talk radio in the United States. The Laura Ingraham Show is heard on hundreds of stations nationwide and has been addicting legions of listeners since its launch in 2001. She is the editor-in-chief and co-founder of the political news site LifeZette, which launched in 2015. Always smart and entertaining, she is the host of The Ingraham Angle on Fox News. She is the #1 New York Times best-selling author of five books. A former litigator, Ingraham clerked for Supreme Court Justice Clarence Thomas. Ingraham is an avid supporter of our troops and a variety of military organizations.
Tuesday, October 22nd, 7:30pm
Taj Express follows the journey of a young composer as he struggles with his music, and it's only when he begins to follow in the footsteps of his idol, A.R. Rahman, that he discovers his path to success. This spectacular production reveals the secrets of the world's most prolific film industry, and the people behind the screen who make the magic in India's factory of dreams. Rhythmically blending explosive dance with the hits of India's most iconic composers and set to an unforgettable soundtrack by Oscar® winner A.R. Rahman, Taj Express is brought to life by the stars of Bollywood cinema and its greatest musicians performing live on stage!
Monday, October 28th, 7:30pm
They were just four guys from Jersey, until they sang their very first note. They had a sound nobody had ever heard… and the radio just couldn't get enough. But while their harmonies were perfect on stage, off stage it was a very different story. Go behind the music and inside the story of Frankie Valli and The Four Seasons in the Tony® and Grammy Award®-winning true -life musical phenomenon, Jersey Boys. From the streets of New Jersey to the Rock and Roll Hall of Fame, this is the musical that's just too good to be true.
Thursday, November 14th, 10am and 12:30pm
Based on Hans Christian Andersen's famous fairy tale, The Little Mermaid swims to life in this new musical featuring puppetry, songs and an inventive set. Deep in the ocean there once lived a mermaid with a voice of gold. She often dreamed of the world above the sea and when she is finally old enough to explore this world, she saves a young prince from a drowning ship. She falls in love and wants to become human as well. The mermaid desperately asks a mean sea witch for help.
Thursday, November 7th, 7:30pm
From three-time Tony Award® winner and Hamilton choreographer Andy Blankenbuehler comes an inspiring new American musical that explodes with infectious music and high-octane, heart-stopping dancing. It's 1945, and six soldiers return from war to a changed nation. When NBC announces a national competition to find America's next great musical superstars, they form a band unlike any the nation has ever seen. Along the way, they discover the power of music to face the impossible, find their voice, and finally feel like they have a place to call home. "The show defies you not to be moved" (Time Out New York).
Monday, November 18th, 7:30pm
The Color Purple is the 2016 Tony Award® winner for Best Musical Revival! Hailed as "a direct hit to the heart" (The Hollywood Reporter), this joyous American classic about a young woman's journey to love and triumph in the American South has conquered Broadway in an all-new "ravishingly reconceived production that is a glory to behold" (The New York Times).  
Tuesday, December 3rd, 8pm
With multiple Grammy® nominations, country icon Martina McBride's incomparable vocals have garnered six No. 1 hits and twenty top ten singles ("Independence Day," "This One's For The Girls," "A Broken Wing"). With her more than 15 major music awards, including four wins from the Country Music Association and three Academy of Country Music Awards for Female Vocalist of the Year, McBride has sold more than 18 million albums to date and has earned multiple Gold, Platinum, Double Platinum and Triple Platinum certifications. This winter, the celebrated singer takes to the stage with an unforgettable Martina McBride concert experience you'll never forget.
Thursday, February 6th, 2020, 7:30pm
STOMP is explosive, provocative, sophisticated, sexy, utterly unique, and appeals to audiences of all ages. The international percussion sensation has garnered an armful of awards and rave reviews, and has appeared on numerous national television shows. The eight-member troupe uses everything but conventional percussion instruments – matchboxes, wooden poles, brooms, garbage cans, Zippo lighters, hubcaps – to fill the stage with magnificent rhythms. The return of the percussive hit also brings some new surprises, with some sections of the show now updated and restructured; and the addition of two new full-scale routines, utilizing props like tractor tire inner tubes and paint cans. As USA Today says, "STOMP finds beautiful noises in the strangest places." STOMP. See what all the noise is about.
Thursday, February 20th, 7:30pm
The Pointer Sisters rose from singing at their father's church to achieving worldwide fame – securing a place in pop music history. After their first performance in Los Angeles at the Troubadour, critics called The Pointer Sisters "the most exciting thing to hit show business in years." The group boasts countless U.S. top 20 hits including "Slow Hand," "'Jump (For My Love)," "I'm So Excited," and "Fire." The group has been showered with accolades and awards including three Grammys and a star on the Hollywood Walk of Fame.
Thursday, January 30th, 2020, 7:30pm
For her break-out role as Anita in West Side Story, Moreno landed an Oscar. Decades later, as one of only three Americans to receive a Peabody®, Emmy®, Grammy®, Oscar®, and Tony Award®, Rita Moreno remains one of the busiest stars in show business. Most recently, she starred in the critically-acclaimed Latino remake of Norman Lear's classic sitcom "One Day at a Time" on Netflix. Prior to that, Rita appeared in guest-starring roles in primetime TV series such as "Getting On," "Jane The Virgin," "Grey's Anatomy" and "Grace and Frankie." Moreno received the Kennedy Center Honor for her lifetime contributions to American Culture and was honored by her peers as the 50th recipient of the Screen Actors Guild Life Achievement Award.
Thursday, February 27th, 2020, 10am and 12:30pm
Cuentos paints a vivid picture of the people and the rich cultures of the Spanish-speaking world with colorful tales from the Caribbean, South America and the Bronx! From the silly antics of the Puerto Rican anti-hero "Juan Bobo" to the mysterious dealings and powers of the Orishas in a suite of Afro-Cuban stories, these tales are filled with memorable characters, fantastic plots and positive messages for children. Spanish language words are sprinkled throughout the stories and songs in such a way that young audiences can repeat and retain their sound and meaning. Solid entertainment and a great introduction to the marvelous world of Latino literature and culture.
Saturday, February 29th, 2020, 7:30pm
Cirque Éloize Hotel is the story of a place and its transient travelers. A stopover where lives intersect briefly, just long enough for tales and memories to be forged! Let acrobatics, theatre, dance and live music guide you through this intimate refuge, styled with an avant-garde scenography inspired by the elegance of only the greatest hotels. Cross the lobby doors and discover the grandiose and poetic universe of Hotel: Cirque Éloize's new creation celebrating its 25th anniversary.
Thursday, March 26th, 2020, 7:30pm
Beautiful: The Carole King Musical tells the Tony® and Grammy® Award-winning inspiring true story of King's remarkable rise to stardom, from being part of a hit songwriting team with her husband Gerry Goffin, to her relationship with fellow writers and best friends Cynthia Weil and Barry Mann, to becoming one of the most successful solo acts in popular music history. Along the way, she made more than beautiful music: she wrote the soundtrack to a generation.
Thursday, April 2nd, 2020, 7:30pm
Menopause The Musical® – COME JOIN OUR SISTERHOOD! Four women at a lingerie sale have nothing in common but a black lace bra AND memory loss, hot flashes, night sweats, not enough sex, too much sex and more! This hilarious musical parody set to classic tunes from the '60s, '70s and '80s will have you cheering and dancing in the aisles! See what millions of women worldwide have been laughing about for 18 years! It's the Hilarious Celebration of Women and The Change!®
Tuesday, April 14th, 2020, 7:30pm
A true leader, Carly Fiorina is a passionate advocate for problem-solving, innovation, and effective leadership. Starting out as a secretary for a 9-person real-estate business, she eventually became the first woman to lead a Fortune 50 company. Recruited to lead HP in 1999, Carly's leadership lifted HP to become the 11th largest company in the U.S. With Secretary of State Condoleezza Rice, Carly co-founded the One-Woman Initiative to engage and empower women in Pakistan, Egypt, India, and the Philippines. Carly was appointed by President Bush and CIA Director Michael Hayden to serve as the Chairman of the External Advisory Board of the CIA after 9/11. In 2015, Carly launched a campaign for President, focused on empowering and engaging citizens to take back government from a political ruling class that has failed to deliver results.
Theatre Guide: July 5th-6th, "Shrek the Musical Jr."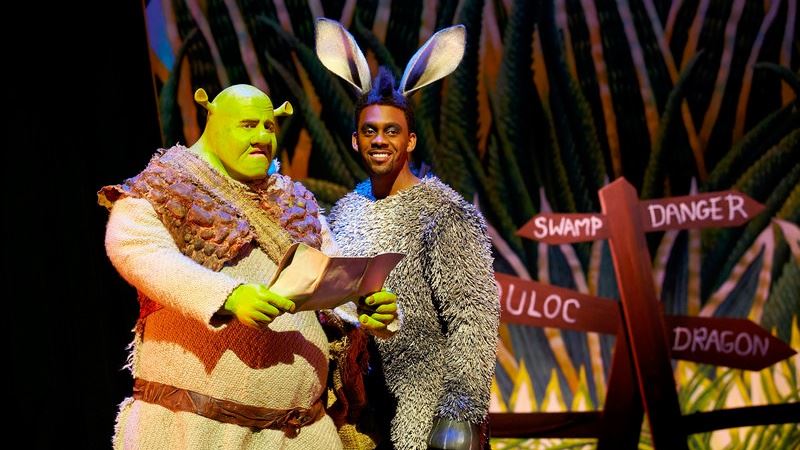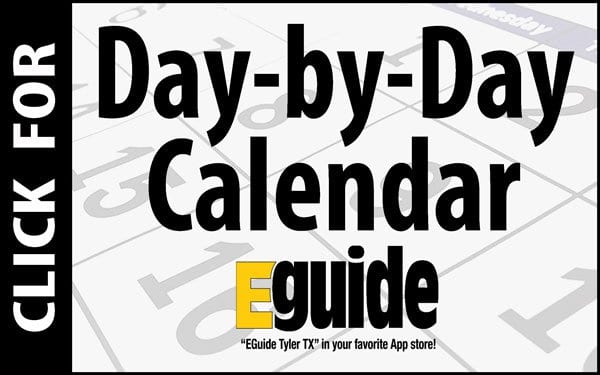 July 5th-6th (Friday-Saturday at 7:30pm, Saturday at 2:30pm): "Shrek the Musical Jr." – Everyone's favorite ogre is back in this hilarious stage spectacle, based on the Oscar-winning smash hit film and outrageous Broadway musical. It's a "big bright beautiful world" as Shrek leads a cast of fairytale misfits on an adventure to rescue a princess and find true acceptance. Part romance and part twisted fairy tale, Shrek Jr. is an irreverently fun show with a powerful message for the whole family. Once upon a time, in a far away swamp, there lived an ogre named Shrek. One day, Shrek finds his swamp invaded by banished fairytale misfits who have been cast off by Lord Farquaad, a tiny terror with big ambitions. When Shrek sets off with a wisecracking donkey to confront Farquaad, he's handed a task – if he rescues feisty princess Fiona, his swamp will be righted. Shrek tries to win Fiona's love and vanquish Lord Farquaad, but a fairytale wouldn't be complete without a few twists and turns along the way. Tyler Civic Theatre is located at 400 Rose Park Dr., Tyler, next to the Tyler Rose Garden Center. For more info call (903)592-0561 or go to tylercivictheatre.com.
July 25th-August 11th (Friday-Saturday at 7:30pm, Sunday at 2:30pm): "Disney's Newsies – The Musical:" – Stop the presses! This Disney film turned Tony-winning Broadway hit inspires everyone to fight for what's right and seize the day.It's time to carry the banner on your stage with "Disney's Newsies!" Set in turn-of-the-century New York City, "Newsies" is the rousing tale of Jack Kelly, a charismatic newsboy and leader of a band of teenaged "newsies." When titans of publishing raise distribution prices at the newsboys' expense, Jack rallies newsies from across the city to strike against the unfair conditions and fight for what's right! Based on the 1992 motion picture and inspired by a true story, "Newsies" features a Tony Award-winning score by Alan Menken ("Little Shop of Horrors," "Sister Act") and Jack Feldman. and a book by Tony Award winner Harvey Fierstein ("Kinky Boots"). Featuring the now classic songs "Carrying the Banner," "Seize the Day," and "Santa Fe," "Newsies" is packed with non-stop thrills and a timeless message, perfect for the whole family and every audience. Tyler Civic Theatre is located at 400 Rose Park Dr., Tyler, next to the Tyler Rose Garden Center. For more info call (903)592-0561 or go to tylercivictheatre.com.