Review: "Groucho A Life in Revue" at Tyler Civic This Weekend


By John Baggett
The 70th season for Tyler Civic Theatre is coming to a close and it has truly flown by. A wise man once said, "Time flies like an arrow but fruit flies like a banana." That man was a legendary comedian and performer Groucho Marx. Luckily, that quote is fitting as he is the subject of the final play for TCT this season, "Groucho Marx: A Life in Revue."
Set on the stage of Carnegie Hall, the show tells the story of Groucho by the one man who could tell it the best – Groucho himself, played here by Nyc Moy. On stage we get to see the man through the ages, from childhood (played by Paul LeBritton), to his days playing vaudeville shows, his success on stage and screen, his days performing with his brothers, his time hosting "You Bet Your Life," and ending as an elderly man looking back on his life. We even get to see him age on stage as time progresses through the show.
"Groucho" is written by Arthur Marx, son of Groucho and former tennis pro turned TV writer, and Robert Fisher, a playwright and writer for such shows as "McHale's Navy" and "My Three Sons." The show has been performed on stages around the world, once filmed for television with "Welcome Back, Kotter" star Gabe Kaplan in the role. The TCT version is brought to us by Roger Pharr, a veteran of the Civic stage making his debut as director. Backing him up as assistant director is Austin Sandy, who has appeared in shows such as "On Golden Pond" and "Dial M For Murder." "Groucho" is a perfect fit for Pharr, who has always done well in comedic roles as an actor.
As Groucho, Moy deserves all the praise in the world. He had so much dialogue to memorize that it's worth championing that he could pull it off alone. The icing on the cake is that for the runtime for this show, Moy doesn't just say the words of Marx, he IS Marx, as he nails the icon perfectly from the look, the mannerisms, and the inflection. This is not an easy role by a long shot and he triumphs. While on the subject of Groucho, I have to equally give LeBreton his due, returning to the stage after appearing in "On Golden Pond" this year. This is his second show at Civic and he is a very talented young man that needs to keep doing shows. He's a natural.
While it could be easy to transform this into a one man show, it's anything but. Backing up Moy is a fantastic cast surrounding him. Jade Allen, in his TCT debut, plays Chico Marx, the brother featured most throughout the show. As Chico, he holds his own in getting laughs, but also helps provide some nice, somber and emotional moments in the show. Jesse Stamper II plays Chico as a young man, and is fun to watch as well. He returns after also appearing in "On Golden Pond," where he also delivered a strong, entertaining performance.
Harpo is played by Dylan Maxwell, another TCT debut, and absolutely nails Harpo's comic sensibility. He is hilarious to watch and I hope to see him in more shows. Appearing in multiple roles are Jennifer Rader and Kaci Combest, both of whom have graced the Civic Theatre stage multiple times and are a delight to see on stage. They both get big laughs as well as delivering truly strong performances as women who have either challenged Groucho or made him reflect on how he could have been a better man off stage.  With Tyler McCuan on piano and Sarah Pharr providing rimshots to the one liners she feels deserve them, this is a fantasic cast and show that puts a lot of heart and soul into telling the story of a Hollywood and comedy legend.
Groucho Marx once said, "I've had a perfectly lovely evening, but this wasn't it." That quote may be fitting for a lot of evenings, but an evening at Tyler Civic Theatre seeing this show? It absolutely does not apply. Go see this show and I guarantee a perfectly lovely evening.
"Groucho: A Life in Review" opens on Friday, May 10, and runs through Sunday, May 19.

Cowan Center: 2020 Line Up Full of Fun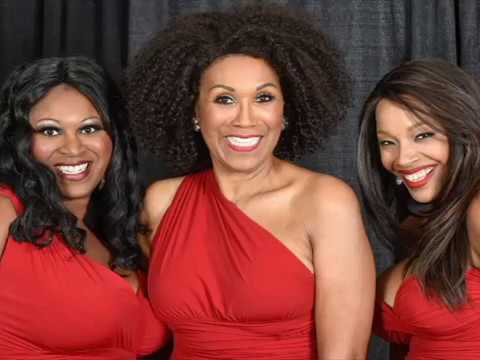 Wondering what will be showing at the Cowan Center in the next year? The center unveiled their lineup for the upcoming season Thursday. Eighteen live events are planned for the 2019-2020 season for the University of Texas at Tyler Cowan Center.
Season tickets and individual tickets can be purchased by calling the Cowan Center box office at (903)566-7424 or visiting in person 9am-4pm Monday-Friday. You can also purchase tickets online at cowancenter.org.
All events are performed in the Cowan Center located on the campus of The University of Texas at Tyler, 3900 University Boulevard – FAC 1120, Tyler. More information about the new season can be found at CowanCenter.org.
The upcoming season's acts are:
For more events, check out EGuideMagazine.com 's entire



Review: The Grinch Who Stole Christmas

By John Baggett
It's just beginning, the holiday season. Allow me, please, to give you a reason, to check out a show filled with holiday cheer that will make you grin from ear to ear. (Okay, how did Dr. Suess make a living doing this?) Anyway, gather the family and head to Pollard Theater Center for their production of "Dr. Seuss's How the Grinch Stole Christmas." (Seriously, rhyming is hard.)
Based on the classic book. "Grinch" is the story of the grumpy titular character, played here by Vincent Gregory, who hates Christmas with an absolute passion. His neighbors, the Citizens of Whoville, feel the exact opposite about the holiday, declaring it their favorite holiday ever. The dastardly Grinch, along with his dog, Max (Lilly Jane Boulden), comes up with a plan to ruin the holiday for all of the Whos in Whoville. However, his plan leads him to learn that Christmas is more than what he thinks it is.
The Pollard Production is a quick but delightful evening out. In an hour, they bring Seuss's book to life as well as open with a lengthy melody of Christmas carols to get you in the holiday spirit. The production is directed by Arnold Sherman, who has brought to life such productions as "South Pacific" and the upcoming run of "The Music Man" in March.
Sherman assembled a wonderful cast of students from third through eighth grade to round out his cast. The show is narrated by Breezy Bishop, Zane Lee, Violet Schomerusm and Q'orianka Wvalle, all of who doing a fantastic job. Gregory hams it up nicely as The Grinch, along with Bolden who is adorable as Max. Evy Suberbielle does a wonderful job as Cindy-Lou Who, who helps bring heart to the show (and The Grinch).
The Citizens of Whoville are depicted by Chylar Whorton (Bill-Dru Who), Joshua Medcalf (Sammy-Joe Who), Conleigh Rose Burgess (Gracie-Mae Who), Zoe-Paige Lee (Lucy-Anne Who), MaKenzie Benton (Sallie-Bea Who), Aracely Perez (Sophie-Lea Who), Alyssa Caraway (Sadie-Rea Who), Juliette Orta (Suzie-Que Who), and last but not least, Zephan Lee as the Mayor of Whoville. All of them work together very well, making the show adorable and entertaining
"How the Grinch Stole Christmas" is a great way to start the holiday season. With only a one week run of the production, I would advise acting fast and seeing the show. Otherwise, your heart might not grow two sizes this holiday season.
"How the Grinch Stole Christmas" opens on Thursday, December 5, and runs through Saturday, December 7 at Pollard Theater Center, 3030 Copeland Road in Tyler.  For tickets go to showtix4u.com.

Theatre Guide: Live on a Stage Near You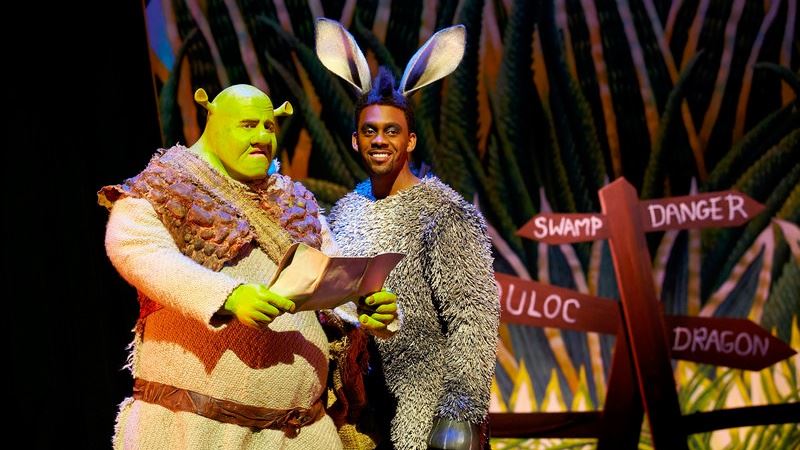 Theaters and performing arts venues around Tyler offer amazing performances throughout the year – from avant-garde productions to children's shows – there's something live on a stage every weekend. Check out these upcoming productions…
For more events, check out EGuideMagazine.com 's entire