Review: I'm Not Rappaport

By John Baggett
The year has just begun, and Tyler Civic Theatre is continuing their hot streak with a production of the Tony Award winning classic, "I'm Not Rappaport."
Set in the fall of 1982, the story centers around two elderly gentlemen who spend their time sitting on the bench in the lower income section of Central Park. There is Nat (Allison Cambre), an aging Communist with a penchant for tall tales and a disdain of capitalism and being "a nobody." His frequent, unwilling audience is Midge (William Igbokwe), a superintendent whose eyesight is almost as absent as his patience for Nat. The taller the tale Nat tells, the more Midge falls for it, only to come to his senses as the story becomes grander.
Both men are hiding in plain sight – Nat from his daughter, Clara (DeAnna Hargrove) and Midge from Danforth (Michael McLeod), the head of the tenants' association who intends to rid the building of Midge's services and residency, as the building is being turned into a co-op. Clara wants Nat to come stay with her or move into a retirement home, as the neighborhood has become too dangerous. This is something Midge can attest to, as he pays one of the local muggers, Gilley (Asa Johnson), to walk him home, as well as protection from other thieves.
Observing them all is a quiet young art student, Laurie (Tara Hoover), whose connection to a mysterious man only known as Cowboy (Jake Gillard) will inevitably draw Midge and Nat into her problems, causing them to get into even more trouble than they were already in, thanks to Nat's mouth.
The play was written by the great Herb Gardner, who is also known for "A Thousand Clowns" and "The Good People." Along with "Rappaport," he also adapted these works into feature films. This production was directed by Tilly McLeod, who previous directed productions of "A Christmas Story" and "Harvey." McLeod took on this award winning classic and delivered the production is deserves, assembling a cast of wonderful talent, several of whom learned their parts in just a handful of rehearsals due to illness and weather. Even with all of the obstacles they faced, they pulled off a fantastic show.
Cambre is great as Nat, adding an air of sweetness to the role, and getting big laughs the more his character boasts with each wild yarn he spins. Igbokwe, in his first play ever, takes on a role beyond his years and holds his own against stage veterans. He often steals the show, is incredibly talented, and hopefully returns to the Civic Theatre stage very soon.
Hargrove is fantastic as Clara, mixing New York sassiness with heartfelt emotion as a daughter trying to protect her father. Hoover is great in her handful of scenes. Her character may not say much, but her physical performance is wonderfully natural and you can tell her joy of watching Nat and Midge is genuine. As Danforth, Mr. McLeod is hysterical, and you almost feel bad for him when he becomes the target of Nat's shenanigans. Finally, our two villains, Cowboy (Gillard) and Gilley (Johnson), in a show filled with laughs, do an excellent job of reminding us of the looming threats around the rest of the cast. They both deliver performances that are as menacing as everyone else is charming.
"I'm Not Rappaport" is a delightful, frequently funny show that despite being set in the early 80s feels pretty timeless. Honestly, if they didn't tell you it was set in the 80s, save for one costume, this story could be from 30 years or 3 days ago. It's another great show at Tyler Civic Theatre and one that I truly believe you will enjoy.
"I'm Not Rappaport" opens on Friday, February 2nd and runs through Sunday, February 11th.  Tyler Civic Theatre is located at 400 Rose Park Drive.  For more information and to purchase tickets go to http://tylercivictheatre.com/production/2017-2018/im-not-rappaport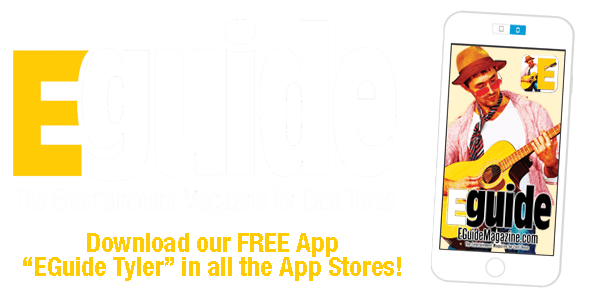 It's Going To Be An "INCREDIBLE" Summer at Studio Movie Grill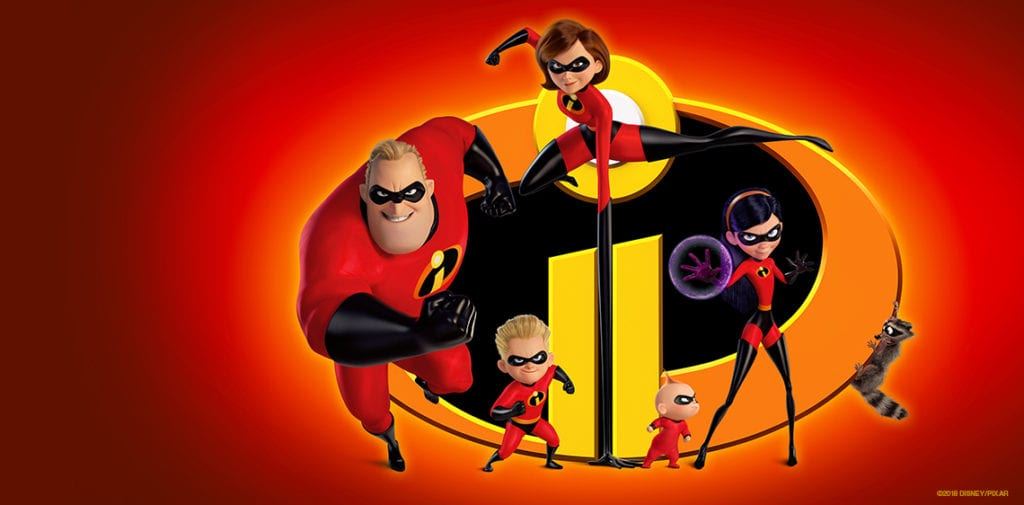 Cool Off from the Summer Heat this Month at Studio Movie Grill
Join the fun at Studio Movie Grill (SMG), located at 8954 S. Broadway Ave., Tyler. Tickets are available at the door and at studiomoviegrill.com. SMG offers box office hits as well as special screenings. These include:
Classics Family Favorites
Relive your favorites on the big screen with these summer family favorites. These start at 7:15pm.
June 6th: "Purple Rain"

June 13th: "The Wizard of Oz"

June 20th: "The Neverending Story"

June 27th: The Iron Gate"

July 4th: "Willy Wonka and the Chocolate Factory"
Special Needs Screenings
Family-friendly movies are free for children with special needs and their siblings with adult tickets available for before-noon price. Special Needs Screenings are shown with the lights up and the volume lowered, and children are free to move around, talk, or even dance in the aisles during the movie.
Special Needs Screenings are shown at 11am. Parental guidance is always suggested. The scheduled movies are:
June 2nd: "Solo: A Star Wars Story"

June 23rd: "The Incredibles 2"

June 30th: "Jurassic World: Fallen Kingdom"
Classic Comedies
Relive your favorites on the big screen with our SMG Classics series! Have some laughs this summer with these comedy classics all at 7:15pm.
July 11th: "The Hangover"

July 18th: "Blazing Saddles"

July 25th: "National Lampoon's Vacation"

August 1st: "Risky Business"
Children's Summer Series
SMG's Children's Summer Series offers a budget-friendly entertainment option for families, summer camps, and weekday programs to escape the summer heat to watch $1 screenings of recent, popular, children films.
May 28th-June 1st: "Flushed Away"

June 4th-8th: "The Book of Life"

June 11th-15th: "How to Train Your Dragon 2"

June 18th-22nd: "Ferdinand"

June 25th-29th: "Captain Underpants"

July 2nd-6th: "The Boss Baby"

July 9th-13th: "Horton Hears a Who"

July 16th-20th: "The Peanuts Movie"

July 23rd-27th: "The Croods"

July 30th-August 3rd: "The Prince of Egypt"

August 6th-10th: "Megamind"

August 13th-17th: "Puss in Boots"

August 20th-24th: "Epic"

August 27th-31st: "Flushed Away"
Big Screen Classics
Fathom Events, Turner Classic Movies and Twentieth Century Fox are celebrating the anniversary of several classic movies this summer.
June 10th (6:45pm), 11th and 13th (6:15pm) – "Scarface"
July 15th and 18th (2pm and 7pm) –  "Big"
Watch Party: Jumanji Double Feature
Join the fun and watch this classic movie back to back this summer! See the 1995 "Jumanji"original and then see the 2017 hit.
June 10th (2pm) and 11th (6:30pm)
June Events: Zombie Apocalypse Hike at Tyler State Park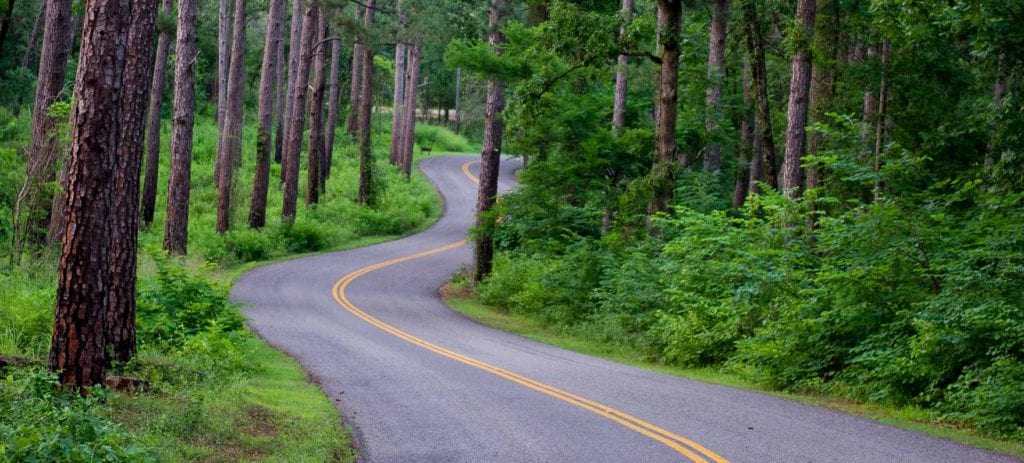 Tyler State Park Offers Springtime Outdoor Fun
At Tyler State Park, you can boat, fish, swim in the lake, hike, mountain bike, picnic, geo cache, camp, bird watch, and study nature. It is located at 789 Park Road 16, Tyler. All events are free with fee paid for admission into the park. Adults are $6 daily, and children 12 years and under are free. For more info go to tpwd.texas.gov/state-parks/tyler or call (903)597-5338. Tyler State Park offers many events this month.
June 2nd, July 7th, August 4th, September 1st, October 6th, November 3rd,  December 1st (9am-12 noon) – Dutch Oven Cooking –
Come join the Dutch Oven D.O.G.s for great food and fellowship the first Saturday of the month. Bring the family and join in the fun.  Cooking begins at 9am and food tasting begins at 11:45am.
June 2nd, 16th (2-3pm) – Wildflowers, Pollinators, and Predators –
Discover the explosion of color in the Post Oak Savannah as prairie and woodland wildflowers bloom. You will also see colorful pollinators and the equally colorful predators that hunt them. Dress for the weather and be ready for a short walk. Meet at the Blackjack Nature Trail.
June 2nd, 7th (4-5pm) – Zombie Apocalypse Hike –
What happens when things go wrong? Can you survive without cell phones, electricity, or transportation? Come and play this light-hearted game of survival and see if you make it through the apocalypse! Dress for the weather and be ready for a 3/4 mile hike. Meet at the Whispering Pines Trailhead.
June 6th (10-11am) – "Lost" in the Forest Hike –
Explore the definitions of what it means to be "lost in the forest." Learn how to keep from getting lost, what to do if you are lost, and how not every kind of "lost" is a bad thing. Wear sturdy shoes, bring water, and be prepared for about a one mile hike through the forest. Meet at the Old Road Trailhead.
June 6th, 14th (2-3pm) – Knotty-time for Kids –
Learn some basic knots that every camper needs to know. Knots have "tied" together civilizations throughout history, and they are still important today. Learn knots important for camping and one that can be a lifesaver. Meet at the Silver Canoe Park Store patio.
June 6th, 14th (3-4pm) – Kids' Wilderness Survival –
Learn how to keep from getting lost, what to do if you are lost, and how to make a handy survival pack. Meet at the Silver Canoe Park Store patio.
June 7th (9-10am) – Weather or Not?
Learn how to "read" weather and how to prepare for weather either outdoors or at home. Meet at the Amphitheater.
June 7th (10-11am) – Navigation Revelation: Map and Compass –
Learn to use a compass and a map for your navigation needs. Bring a compass if you have one. Meet at the Amphitheater.
June 8th (9-10am) – Wilderness Backpack –
Learn what to put in a backpack for your wilderness adventure. Learn how to pack for children and pets, too. Meet at the Blackjack Pavilion.
June 8th (10am-12 noon) – Backcountry Hike Series –
Learn how to prepare yourself so your trip will be more enjoyable. Dress for the weather, wear sturdy shoes, bring water, and be ready for a moderate three mile hike through the forest. Meet at the Blackjack Pavilion.
June 8th (2-3pm) – Historic Games: Play Like Your Grandparents –
Play the games kids have played for generations and find out your grandparents really did know how to have fun. Meet at the Amphitheater.
June 9th (10-11:30am) – Wildfood Walk –
Learn to identify edible wild plants and how to prepare them. Many edible plants may be seen during this short hike. Learn about plant safety too. Prepare for the weather and be ready for 1/3 mile walk. Meet at the Blackjack Nature Trail.
June 9th (2-3pm) – Micros & Giants –
Compare the large and the small on this 3/4 mile hike through the Pineywoods.
June 14th (10am-12 noon) – Lakeshore Nature Hike –
Discover the health benefits of being outdoors as we pass through changing ecosystems like hardwood bottomlands and upland pine forests.  This is an easy 2.1 mile hike so bring water, sturdy shoes, and dress for the weather. Meet at the Silver Canoe Park Store.
June 16th (2-3pm) – Dragonflies: An Ode to Odonata –
Observe these amazing creatures dart through the sky and learn about their life-cycle and their benefit to you. Dress for the weather and be ready for a short hike.  Meet at the Whispering Pines Interpretive Trailhead.
June 23rd (2-4pm) – The Big Clock: Daytime Sky –
Join us for some daytime astronomy activities and day sky viewing. Meet at the Silver Canoe Park Store patio.
June 23rd (8:30-10pm) – Night Sky: The Moon, Planets and Constellations – See the features of the waxing Gibbous Moon, the planets, and constellations of the season. Dress for the weather. Bring a blanket and/or a chair and bug repellent. Park on the entrance road to the Blackjack Camping loop and meet at the multi-use trailhead parking lot.
Chris Oliver & Company: Making The Connection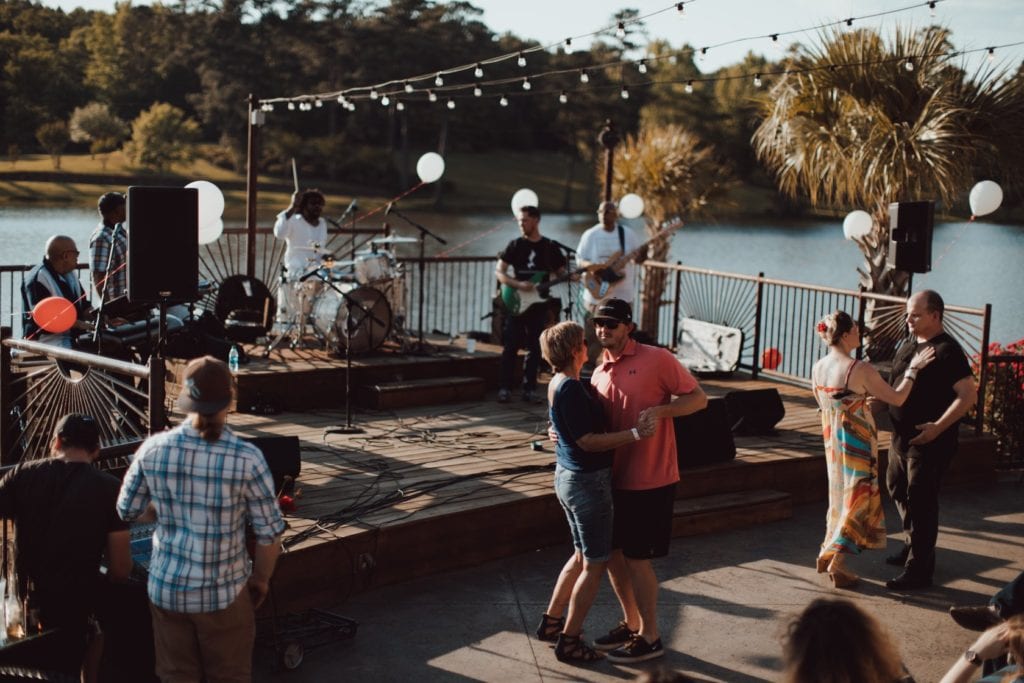 By Johnny Griffith
If you've been to The Grove in Tyler recently on a Sunday morning for brunch, chances are you've been listening to the solid grooves of Chris Oliver & Company whether you realized it or not. Originally born in Tyler, Chris attended both Robert E Lee and John Tyler high schools before finishing at North Garland High School in 1995. Eventually moving back to Tyler, Oliver has been a mainstay in the music scene for several years. An accomplished drummer, Chris now fronts the eponymous Chris Oliver & Company and their mission is to make sure you walk away from a show with a smile on your face and the beat in your heart.
We talked with Chris recently to get more info on what they've got going:
Johnny: Who makes up the "& Company" portion of Chris Oliver & Company?
Chris: Chris Oliver & Company is myself, Josh Brock, Calvin Sheffield, and Dr. George Faber. That's been the lineup since we started.
Johnny: How did you guys all meet?
Chris: I grew up with Calvin pretty much all my life and he's been one of my best friends. We've played in church as well as playing in several other bands around the area including being the rhythm section for Wesley Pruitt. Dr. Faber has pretty much been a mentor to both of us since we were both young and has been playing forever. I met Josh Brock about 4 years ago and he was one of those guys that came in and fit like he'd been with us for years.
Johnny: How did Chris Oliver & Company form?
Chris: About 2 years ago, from another gig I was doing, I was asked to do a Sunday brunch show over at The Grove. I had to put together a band specifically for that and, you know, it's not easy getting a bunch of musicians to do a mid-morning gig on Sunday after playing out till 2am the night before. That first bunch I put together is still Chris Oliver & Company today.
Johnny: You guys play a superb mix of songs…what genre would you consider your wheelhouse?
Chris: That's a hard question. Everything has a season and I can look back and see where my musical life has been a steady progression with different styles and preferences each taking their turn. If I had to pick one singular style, I'd have to say blues-ish, but it's really not that simple.
Johnny: You guys were invited to play down in Austin at the Heart of Texas Blues Challenge last year. How was that experience and what do you feel you learned as a band?
Chris: Yeah, we got the invite down there so Josh, myself, and another bass player went down due to Calvin not being able to make it, and we auditioned. They were impressed enough that we were invited to actually participate. We went back down in August and won the preliminary round which got us to the finals. While we were eventually beat out, it was a great experience. The finals were at Antone's in Austin which has had some legendary players on stage over the years. That atmosphere, on that stage, you could feel the vibe and the history and we grew a lot from that.
Johnny: How far are you traveling to play shows at this point?
Chris: Right now we're staying local until our album is finished. We will be getting ready to do a tour after that, which will take us out of state but until then it's home.
Johnny: About how many shows are you playing a month these days?
Chris: We're mainly hitting about four shows a month, really focusing on the album, and playing the standing brunch gig at The Grove.
Johnny: How have local crowds reacted to a band that doesn't really fit the mold for this region?
Chris: Every time we hit the stage, I don't care where it is, if they call us to play and you see this band and our show, I want you to have an experience. If you're down, we're going to hit a point in the set where we're going to lift you up. But we're not really there playing for the masses…we're there for that individual and when you connect with lots of people on an individual level, something special happens.
Johnny: Are you working originals into your set list or is it primarily cover tunes?
Chris: It really depends on how we're feeling that day. Some people who have heard our originals will ask for them but it really depends on the vibe. Sometimes we will throw some out and see what kind of reaction we get.
Johnny: How would you describe a typical Chris Oliver & Company show?
Chris: We try to get your attention, make you listen, make you have fun…we might take you to church, it just depends, but we always end with thank you and an appreciation for the audience.
Johnny: Any big plans on the horizon for the rest of the year?
Chris: Our main priority right now is finishing the album and putting together a tour to get the word out.
Johnny: So after two years of Chris Oliver & Company, what would you say has been your most memorable gig to this point?
Chris: That Antone's gig for the Blues Challenge was easily most memorable. Everyone brought their "A" game and was on point. Again, that combined with the history of that place and the players that have graced that stage…it was unforgettable.
Johnny: Who would you say you're listening to right now that gets you excited?
Chris: I'd say right now I've been listening to a lot of Donnie Hathaway vocally, but I'm just a fan of music in general.
You can catch Chris Oliver & Company at facebook.com/chrisoliverandcompany. You can also catch Chris Oliver & Company most Sundays during brunch at The Grove in Tyler.