Review: "Little Shop of Horrors" at Tyler Civic Theatre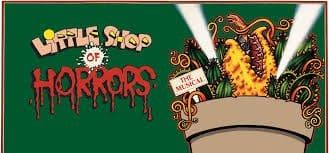 It's spooky season and Tyler Civic Theatre is ready to deliver you a night of thrills, suspense, romance, and one giant, man-eating plant. Welcome to the Little Shop of Horrors.
Based on the 1960 film from Roger Corman, and later adapted into the 1986 movie musical, this is the tale of a boy, a girl, and a giant man-eating plant. Set in the 1960s, the story follows the employees of Mushnik's Skid Row Flower Shop on…well…Skid Row. Here we have grumpy owner Mushnik (Regi Fowler), sweet but troubled Audrey (Holly Tarkon), and geeky Seymour (Stephen Rainwater), an orphan that Mushnik informally adopted and put to work in his flower shop. Unfortunately for all of them, the business of late has been terrible.
In an effort to drum up business, Audrey suggests that they try selling one of the unusual plants Seymour has been tooling around within Mushnik's basement. The plant he chooses was one Seymour picked up immediately following a solar eclipse. They stick it in the shop window and it begins to attract not only customers but the media. When asked what he calls the plant, he names it Audrey II.
While the shop is having success, it hasn't made the personal lives of Audrey and Seymour any easier. Audrey is trapped in an abusive relationship with Orin (Matt Magill), a sadistic dentist hooked on laughing gas. As long as Audrey is stuck with Orin, it means that Seymour can't be with her, despite his very clear affection for her. Even though everyone from Mushnik to people on the street to even Audrey herself think she should be with Seymour.
Also added to Seymour's woes is the fact that Audrey II is sick. None of his efforts to feed the plant fail until one night when he pricks his finger on a rose bush and it cries out for his blood. The blood nourishes Audrey II but as it grows in size, so does its appetite. Audrey II, who can speak, tells Seymour that if he feeds it, it can help make his wishes come true. Seymour, however, must decide if his dreams are worth the life of an innocent…or a not so innocent.
"Little Shop of Horrors" was written by Alan Menken and Howard Ashman, who also collaborated on the Disney films "The Little Mermaid" and "Beauty and the Beast." The TCT production was directed by Megan Magill, making her TCT directorial debut. Magill assembled a wonderful collection of actors, musicians, and tech crew to bring this production to life. I hope she continues to be as prolific at the Civic Theatre as she and her husband, Matt, are in the East Texas music scene.
I have been a huge fan of the shows a TCT since I started reviewing them over a year ago. It's been an absolute joy seeing all of the amazing talents we have in the East Texas area. I don't like to play favorites but of all the productions I've seen there, this one is easily one of my favorites.
Let's talk about the cast. I have to give the first shout out and praise to Sherry Berry, Brittany Crowe, and Cedtrese Williams, the trio that plays the street urchins, the Greek chorus that is the heart and soul, emphasis on soul, of this show. They provide three powerhouse voices that, quite honestly, gave me goosebumps in their opening number.
I also want to give praise to Justin Forward, Kendall Phillips, and Sarah Smith who may be credited as "dancers," but they do far more than that, providing back up to the urchins and as part of the ensemble. This trio was part of "Rock of Ages" (Forward and Phillips) and "Legally Blonde" (Smith) this summer, and are as great here as they were in their previous shows. Speaking of ensemble, Cameron Davis, Alexis Leyva, Helaina Wilkerson, Trisha Wise, and Alan Zamaron all bring their A game and hold as much attention as the lead characters.
This cast also has some wonderful scene-stealing performances. Matt Magill is insanely good as Orin, the dentist. The energy he brings to the role creates a character that is a third Jack Nicholson, a third Steve Martin (from the 1986 movie), and a third Elvis Presley. I already was well aware of Magill's skills as a singer but he is has a manic comic energy that makes me want him to do more theatrical performances. Same with Regi Fowler, who is absolutely wonderful as Mushnik. He is incredibly funny and has an almost operatic voice at times.
Audrey II is a great villain and this man-eating plant is brought to life by David Barthiaume, who provides the motion, and Michael Barnhart, who provides the voice. This pair does an amazing job both on and off stage, one that makes the character transcend beyond mere puppet.
Which brings me to Tarkon and Rainwater, the leads of this show. Tarkon, making her TCT debut as Audrey, is truly great. Her performance is Audrey is as funny as it is heartbreaking at times. I hope to see her in more shows because she has immense talent. And as Seymour, Rainwater steps into the role he was absolutely born to play, providing, at least from my perspective, a career-best performance.
I also have to give Randall Powell, Giant Boykin, Corey McCurry, and Dan Spivey a special thumbs up for providing the music to the show. Everyone who worked on this show, on and off stage, truly put their blood, sweat, and tears into making this one killer show.
"Little Shop" is a gem of a show, one that has stood the test of time, be it the film or the stage version. It's great that Tyler Civic Theatre made this show part of their season. In fact, this could very well be the best production of the current season. If ever there was a show to kick off Halloween weekend, this is it.
"Little Shop of Horrors" opens on Friday, October 27 and runs through Sunday, November 5. Tickets are available at the www.tylercivictheatre.com or call the box office at 903-592-0561.

Theatre TJC presents Shakespeare's 'Othello' Feb. 19th-22nd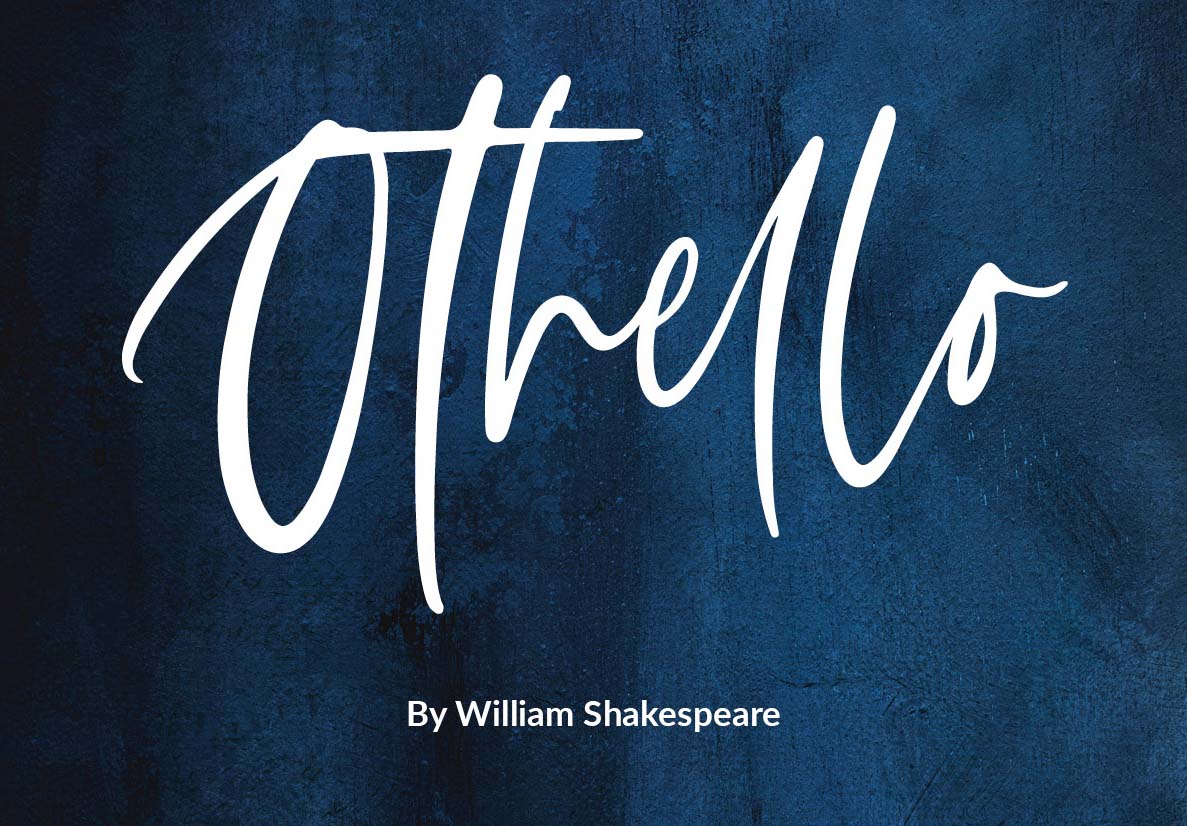 Theatre TJC continues its 2019-2020 season with William Shakespeare's "Othello," under the direction of Denise Weatherly-Green, TJC theater professor.
Undeterred by the differences in their backgrounds and life experiences, Othello and Desdemona defy prejudice to be united in marriage. However, deadly malice lurks where the newlyweds least expect it, as the man Othello trusts the most resolves to destroy their happiness at any cost.
Whispers of suspicion feed irrational jealousy in this gripping psychological drama, one of Shakespeare's greatest and best-known tragedies.
Performances are scheduled for 7:30 p.m. Wednesday-Saturday, Feb. 19-22; with a matinee at 2:30 p.m. Saturday, Feb. 22, in Jean Browne Theatre.
Tickets are $10 for adults, $5 for seniors, students, and active military.
The TJC Box Office opens Wednesday, Feb. 12, and box office hours are 1-6 p.m. weekdays. For reservations, call 903-510-2212.
Characters, cast members and their hometowns are: Roderigo, Tyler Baker of Tyler; Iago, Patrick Richardson of Crandall; Brabantio, James Cross, Bullard; Othello, Bryson Chalk of Big Sandy; Cassio, Tanner Garza of Whitehouse; Gratiano, Gabriel Mullen of Alba; Officer, Ethan Farris Mays of Mount Pleasant; Duchess, Brianna Adeline Velasquez of Muleshoe; Senator, Orion Johnson of Kaufman; Lodovico, Aidan Wilt of Chapel Hill; Desdemona, Keirsten Culver of Forney; Emilia, Hanna Odom of Winona; Montano, D'Kameron Edmonson of Forney; Courier of Cyprus, Preciosa Villeda of Mineola; Courier of Cyprus, Darby Owen of Tyler; and Bianca, Maddie Grace Beam of Bullard.
Crew includes: Tyler Baker of Tyler, assistant director, and scene shop foreman; Lillian French of Winona, stage manager; Mariza Clayton of Dallas, assistant stage manager, and soundboard operator; Riley Patrick of Brenham, costume master; Makenna Cooke of Houston, makeup and hair; Maddie Grace Beam of Bullard, master carpenter; Baylee LaFont of Tyler, scenic paint charge; Macy Cowart of Tyler, box office; and Wayne Tyler of New Orleans, Louisiana, head usher.
For more on TJC arts programs, go to TJC.edu/PerformingArts.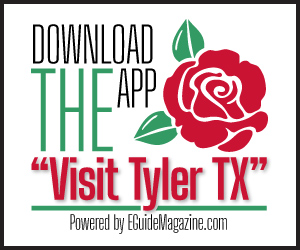 Cowan Center: Pointer Sisters Feb. 22nd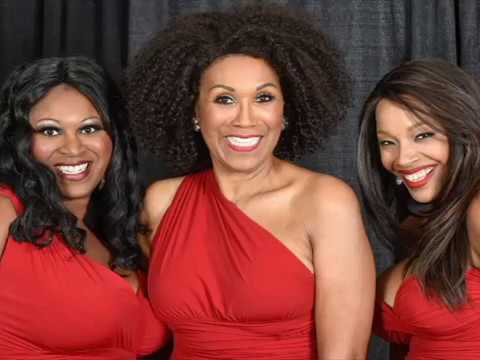 For more events, check out EGuideMagazine.com 's entire


Wondering what is showing at the Cowan Center? Check it out and purchase tickets online at cowancenter.org. All events are performed in the Cowan Center located on the campus of The University of Texas at Tyler, 3900 University Boulevard – FAC 1120, Tyler. More information about the new season can be found at CowanCenter.org. Upcoming acts are:

Bored? Find something FUN to do…Download our App!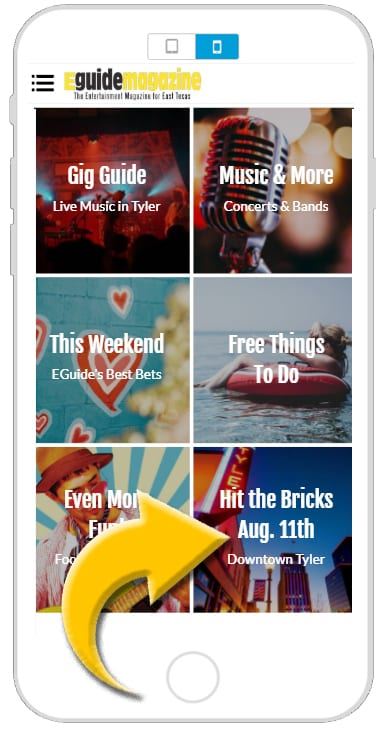 Looking for something to do? Want to know who is playing live music around town?
See what is going on Downtown?
What is "EGuide Tyler TX"?
"EGuide Tyler TX" is a FREE events app from EGuideMagazine.com, the #1 entertainment guide for Tyler, Texas and the northeast Texas region.
What can "EGuide Tyler TX" do for me?
With "EGuide Tyler TX" you can:
Find new places to eat and drink.
Get info about the best local live music going on daily
See what is going on today, this weekend, or next month
Find festivals, theatre, art, concerts and tons more
Enter to win fabulous weekly giveaways
The easy-to-use menu helps you find out what to do this weekend…all at your fingertips….plus, it is FREE!
Download our free app "EGuide Tyler TX"!