Review: "The Odd Couple (female version)"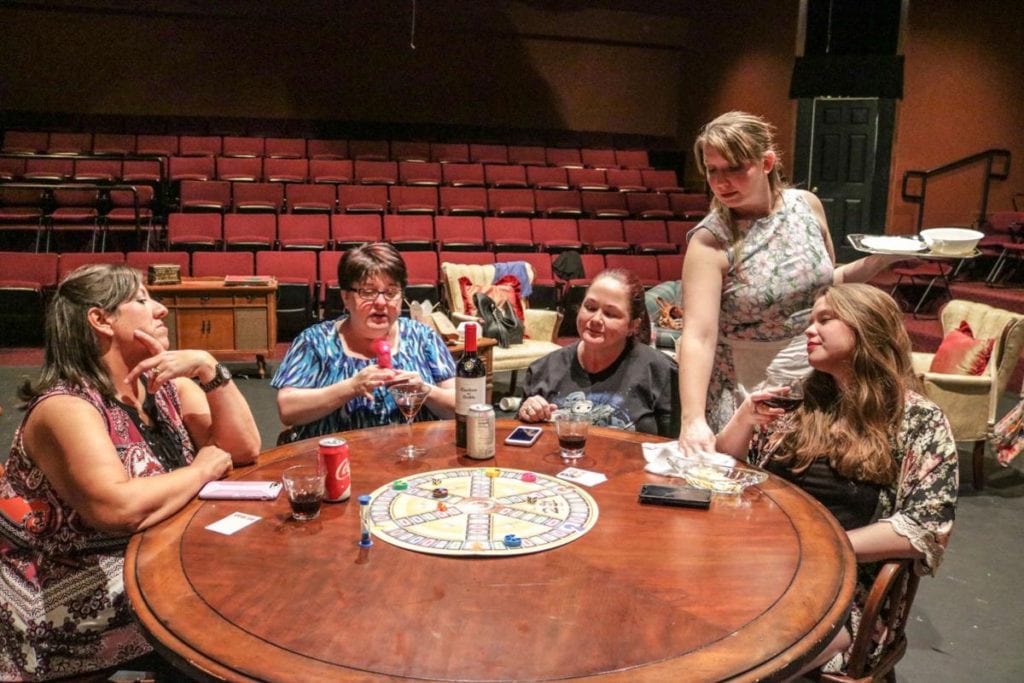 By John Baggett
The men had their turn. Now, it's time for the ladies to shine, as Tyler Civic Theatre brings a close to their "The Odd Couple Times Two" extravaganza with the highly anticipated female version of "The Odd Couple." In 1985, playwright Neil Simon took his original play and revised it by reversing the genders of all the characters. (Fun fact: Tony Shaloub of "Monk" and "Wings" fame made his Broadway debut in the original run of the play.)
In this version, slobby Oscar is now Olive (Jennifer Lane) and neurotic neat freak Felix is now Florence (Jes Byboth). The story opens with Olive, a recently divorced woman still hung up on and sending money to her ex-husband. Despite this, she is holding her weekly Trivial Pursuit game (a change from poker in the other version). Her regular fellow players are Mickey (Sandy Junek), Sylvie (Nadine Booth), Vera (Traci Smith), and Renee (Melanie Brumit). Missing from the game is Florence, which makes the rest of the players wonder where she might be. They become even more concerned when her husband calls to say they are getting a divorce.
Florence finally arrives, only to have a breakdown over her collapsing marriage. Olive asks Florence to move in with her, hoping that she can assist her friend with moving on with her life. Instead, she slowly becomes a cooking, cleaning, crying nightmare who slowly begins to drive Olive crazy. Florence is still wound up tight and pining for her ex. Finally, Olive breaks down and tells her that they need to break their routine and go on a date. Olive's idea is to set her and her roommate up with their Spanish neighbors, Manolo (Nyc Moy) and Jesus (Jack Ragland). However, date night does not go as planned, leading Olive to her ultimate breaking point.
The female production for TCT is directed by Judy Griffin-Deal, a veteran of shows on and off stage. Her previous directorial effort was "Red, White, & Tuna," part of the beloved "Tuna" series. Deal has assembled a cast of six daring women who were fearless in their approach to the material given to them, along with two male cast members just as equally unafraid to go big in their performances.
As our leads, Lane and Bysboth, both making their debuts on the TCT stage, are wonderful. The changes to the Oscar and Felix types serve bo th well, and they are both clearly talented. Lane has the tendency to go big at times, with the comic timing and swagger of a stand up comic who knows the joke she just dropped killed. Bysboth's Florence is more on the quiet and timid side, but the contrast serves the character well, and she is the perfect counterpart to Lane.
As the Odd Couple's friends, TCT veterans Junek, Smith, Booth, and, in her acting debut, Brumit, are great. The chemistry they share is quite simply natural, and at times feels more like we are watching a real life group of friends instead of actresses performing roles. This leads me to Moy and Ragland as the lovely Spanish gentlemen who Olive is desperately trying to woo. To be honest, these two very nearly steal the show every time they are on stage. I almost want a spin off show just about them.
Like the male version last week, "The Odd Couple (Female Version)" is at times a very different experience than its male counterpart, but also very familiar. It's even edgier than the previous version in terms of its humor. If you missed last week's performance, or if you didn't, you'd be doing yourself a disservice to miss this version. I know I referred to it as a "Battle of the Sexes" in my last review, but there's no battle here. No one version was better than the other. Over the course of two plays, I have seen 13 actors (Ragland was in both versions) deliver two unique, incredibly funny shows that are well worth your time. Go see this version. You only have a handful of performances left. Don't miss out.
"The Odd Couple (Female Version)" opened on Thursday, May 10th and runs through Sunday, May 13th at Tyler Civic Theatre located at 400 Rose Park Drive.  For more information and to purchase tickets call 903-592-0651 or go to http://tylercivictheatre.com/production/2017-2018/the-odd-couple


Theatre TJC presents Shakespeare's 'Othello' Feb. 19th-22nd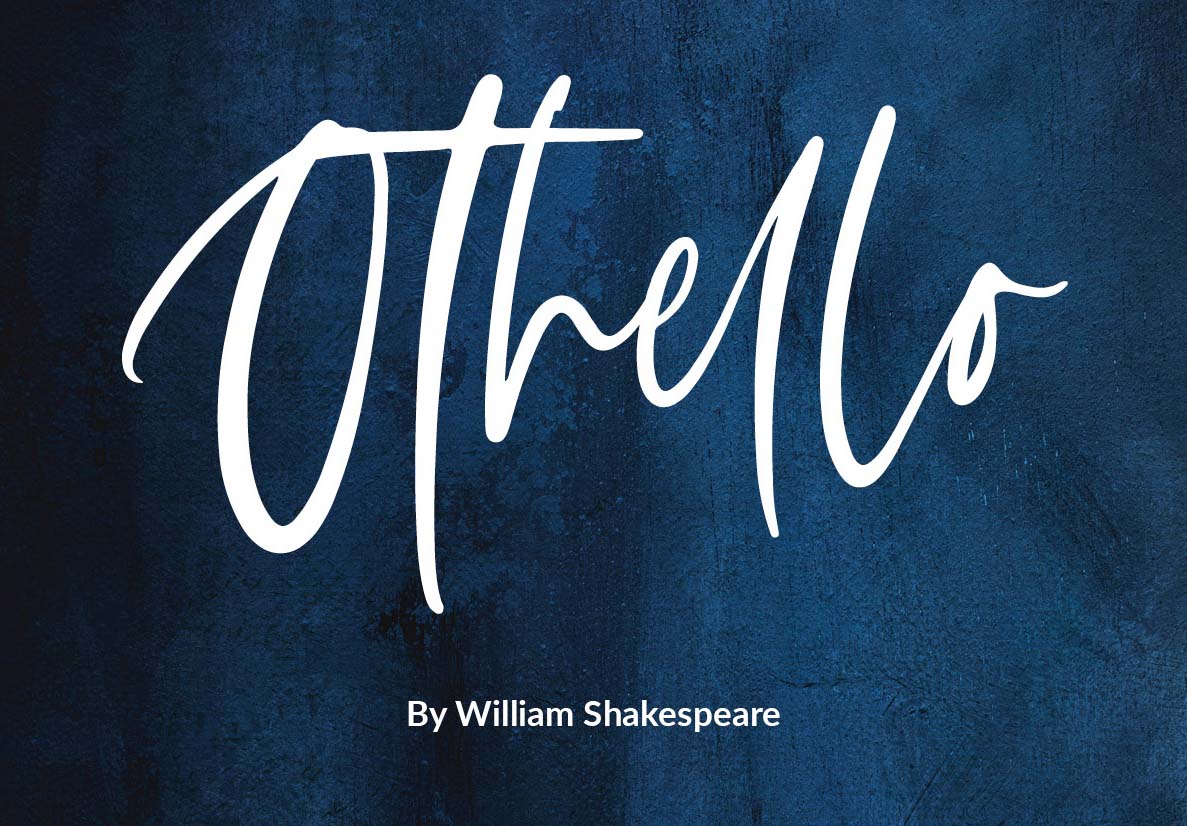 Theatre TJC continues its 2019-2020 season with William Shakespeare's "Othello," under the direction of Denise Weatherly-Green, TJC theater professor.
Undeterred by the differences in their backgrounds and life experiences, Othello and Desdemona defy prejudice to be united in marriage. However, deadly malice lurks where the newlyweds least expect it, as the man Othello trusts the most resolves to destroy their happiness at any cost.
Whispers of suspicion feed irrational jealousy in this gripping psychological drama, one of Shakespeare's greatest and best-known tragedies.
Performances are scheduled for 7:30 p.m. Wednesday-Saturday, Feb. 19-22; with a matinee at 2:30 p.m. Saturday, Feb. 22, in Jean Browne Theatre.
Tickets are $10 for adults, $5 for seniors, students, and active military.
The TJC Box Office opens Wednesday, Feb. 12, and box office hours are 1-6 p.m. weekdays. For reservations, call 903-510-2212.
Characters, cast members and their hometowns are: Roderigo, Tyler Baker of Tyler; Iago, Patrick Richardson of Crandall; Brabantio, James Cross, Bullard; Othello, Bryson Chalk of Big Sandy; Cassio, Tanner Garza of Whitehouse; Gratiano, Gabriel Mullen of Alba; Officer, Ethan Farris Mays of Mount Pleasant; Duchess, Brianna Adeline Velasquez of Muleshoe; Senator, Orion Johnson of Kaufman; Lodovico, Aidan Wilt of Chapel Hill; Desdemona, Keirsten Culver of Forney; Emilia, Hanna Odom of Winona; Montano, D'Kameron Edmonson of Forney; Courier of Cyprus, Preciosa Villeda of Mineola; Courier of Cyprus, Darby Owen of Tyler; and Bianca, Maddie Grace Beam of Bullard.
Crew includes: Tyler Baker of Tyler, assistant director, and scene shop foreman; Lillian French of Winona, stage manager; Mariza Clayton of Dallas, assistant stage manager, and soundboard operator; Riley Patrick of Brenham, costume master; Makenna Cooke of Houston, makeup and hair; Maddie Grace Beam of Bullard, master carpenter; Baylee LaFont of Tyler, scenic paint charge; Macy Cowart of Tyler, box office; and Wayne Tyler of New Orleans, Louisiana, head usher.
For more on TJC arts programs, go to TJC.edu/PerformingArts.
Cowan Center: Pointer Sisters Feb. 22nd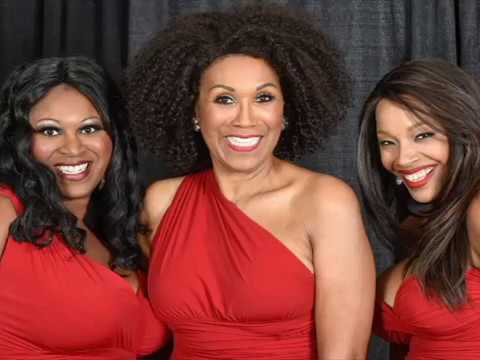 For more events, check out EGuideMagazine.com 's entire


Wondering what is showing at the Cowan Center? Check it out and purchase tickets online at cowancenter.org. All events are performed in the Cowan Center located on the campus of The University of Texas at Tyler, 3900 University Boulevard – FAC 1120, Tyler. More information about the new season can be found at CowanCenter.org. Upcoming acts are:

Bored? Find something FUN to do…Download our App!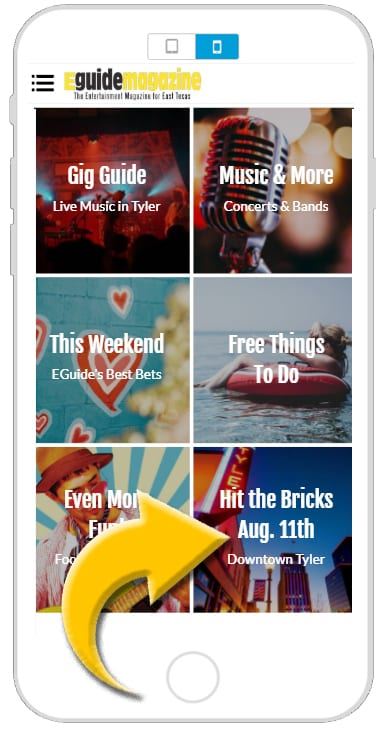 Looking for something to do? Want to know who is playing live music around town?
See what is going on Downtown?
What is "EGuide Tyler TX"?
"EGuide Tyler TX" is a FREE events app from EGuideMagazine.com, the #1 entertainment guide for Tyler, Texas and the northeast Texas region.
What can "EGuide Tyler TX" do for me?
With "EGuide Tyler TX" you can:
Find new places to eat and drink.
Get info about the best local live music going on daily
See what is going on today, this weekend, or next month
Find festivals, theatre, art, concerts and tons more
Enter to win fabulous weekly giveaways
The easy-to-use menu helps you find out what to do this weekend…all at your fingertips….plus, it is FREE!
Download our free app "EGuide Tyler TX"!