Review: The Taming of the Shrew at Tyler Civic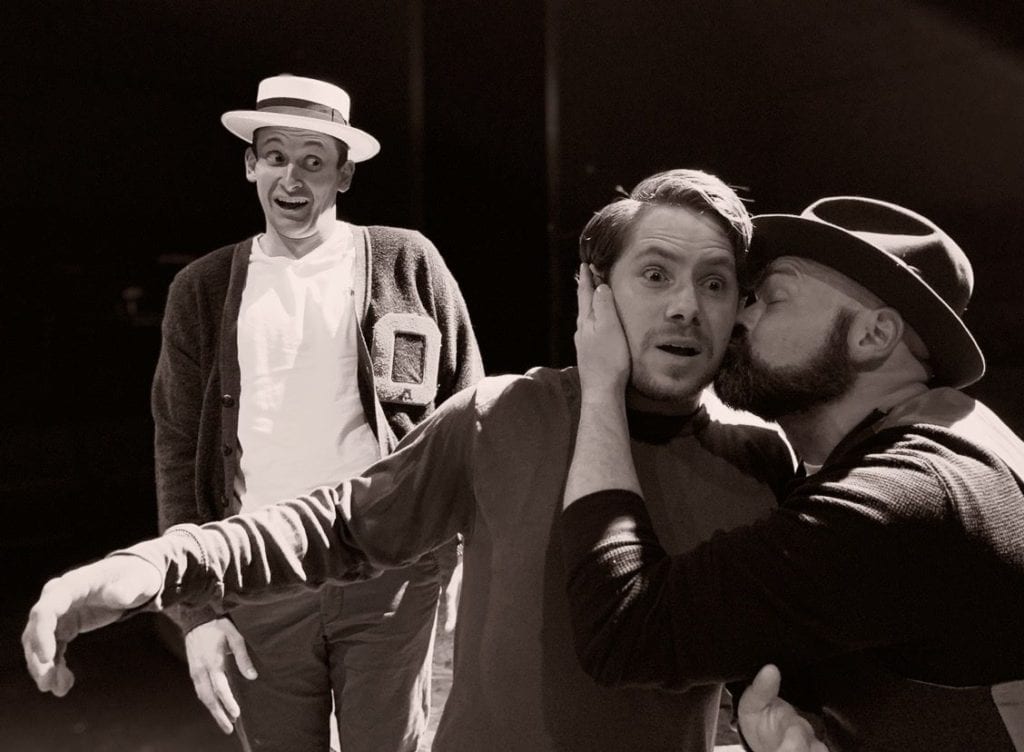 By John Baggett
One of my favorite things about drama is the dialogue. To listen to wonderfully crafted dialogue expertly delivered by talented actors is up there with the best music. Few wrote dialogue as William Shakespeare and Tyler Civic Theatre is bringing the Bard's dialogue to the stage in their production of his classic comedy, "The Taming of the Shrew."
When suitors come from all around to wed his daughter, Bianca (Emmy Anderson), Baptista (Sean Hollday) refuses anyone her hand in marriage until one thing happens first. Someone must wed his eldest daughter, the difficult and blunt Katherina (Laura D'Eramo). Instead of dissuading Biance's suitors, this allows them to create a plan – find someone crazy enough to wed Katherina. Fortune favors them upon the arrival of Petruchio (Blake Rohus), who is not bothered by the tales of Katherina's shrewish nature and instead looks upon it as a challenge.
Petruchio asks Baptista to meet his daughter, who takes no liking to him, only for him to announce that the pair are to be married, whether Katherina likes it or not. With Petruchio now engaged, Bianca's suitors, Lucentio (Jordan Boyd), Gremio (Cheyenne Whorton), and Hortensio (Jack Ragland) can compete for her hand. However, when Petruchio and Katherina are finally married, he enacts his plan to play any mental games he can to "tame her."
"The Taming of the Shrew" is directed by Hannah Claire, who previously directed the debut performance of "The Disappearance of Maud Crawford." This being her second show for TCT, Claire assembled one of the most talented casts of the year, holding its own against big productions like "Singin' in the Rain."
While the text of the play is, without a doubt The Bard himself, this version was adapted by Cass Foster as part of the "Sixty Minute Shakespeare" series. Claire and her crew of actors made the show their own by setting it in the 1950s while keeping the dialogue true to Shakespeare, which was a brilliant idea. The unique setting allows for the already controversial nature of the play to allow the viewer to decide whether or not Shakespeare's work is feminist or misogynist.
As our titular "shrew," D'Eramo is absolutely brilliant. She is a commanding presence, and I hope she brings the same energy to future shows. Rohus is absolutely hilarious as Petruchio, returning to the stage after his appearance in "The Great Gatsby." As our suitors, Boyd, Whorton, and Ragland are wonderful, as always, each getting big laughs that they totally earn. Anderson and Holliday, both veterans now of many Civic productions, hold their own in this huge cast of Very talented people.
Rounding out the cast are Dereck Lange as Tranio, Sara England as Biondello, Mary Henson as Grumio, Kaylee Parker as a Pedant (and wonderfully disguised, I must say), Jonathan Lambach as Vincentio, and, in multiple roles, Ashten Lane and Nadalie Gill. Every one of these actors was fantastic and, like producer Stephen Rainwater said in his introduction of the show, all of them could (and have been) the lead in any show. This show is brimming with talent on stage and off, which always makes my job as a critic easy.
"The Taming of the Shrew" is a perfect show for anyone that loves Shakespeare, hasn't read any of his works since high school, or hasn't been exposed to his words at all. Considering the show is only open for a week, I highly suggest you drop whatever you're doing and go see it.
"The Taming of the Shrew" opens on Thursday, January 17th and runs through Sunday, January 20th at Tyler Civic Theatre, 400 Rose Park Drive.  For more information and to purchase tickets, go to http://tylercivictheatre.com/production/2018-2019/the-taming-of-the-shrew-condensed.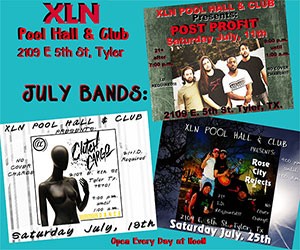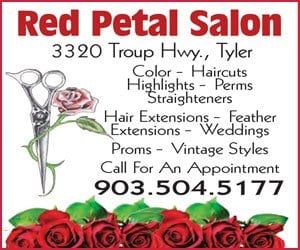 Cowan Center: "Escape Margaritaville" Opens 2020-2021 Season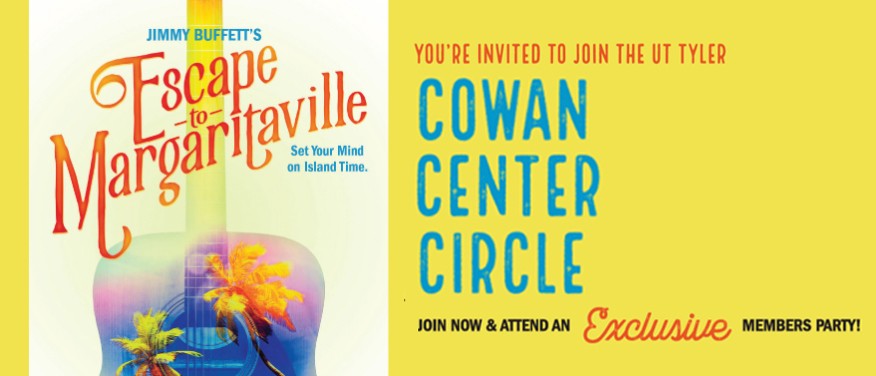 For more events, check out EGuideMagazine.com 's entire


Wondering what is showing at the Cowan Center?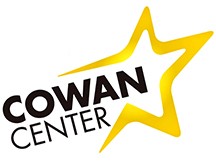 There's nothing like opening a season with a fun show and a member party for the ages! No better theme than Jimmy Buffett music, an escape to Margaritaville, and a pre-party for Cowan Center Circle members!
"I think we all deserve some social time with our friends and like-minded Broadway fans," said Susan Thomae-Morphew, UT Tyler Cowan Center Executive Director.
"This is our 24th Season! We can't believe it either! We promise to have lots of great talent again and will be gearing up as we celebrate a quarter of a century soon. Over the next 2 years we will be developing programming for new target audiences and upgrading our premiere venue known across the state and beyond as a magnet for amazing artists and shows."
"The Cowan Center Circle is the lifeblood of the Cowan Center's service and success. Your membership support is needed now more than ever before. We have big plans and want to make you proud of this wonderful asset we share with so many. It is with you that we reach high and provide the best for our community, state and region."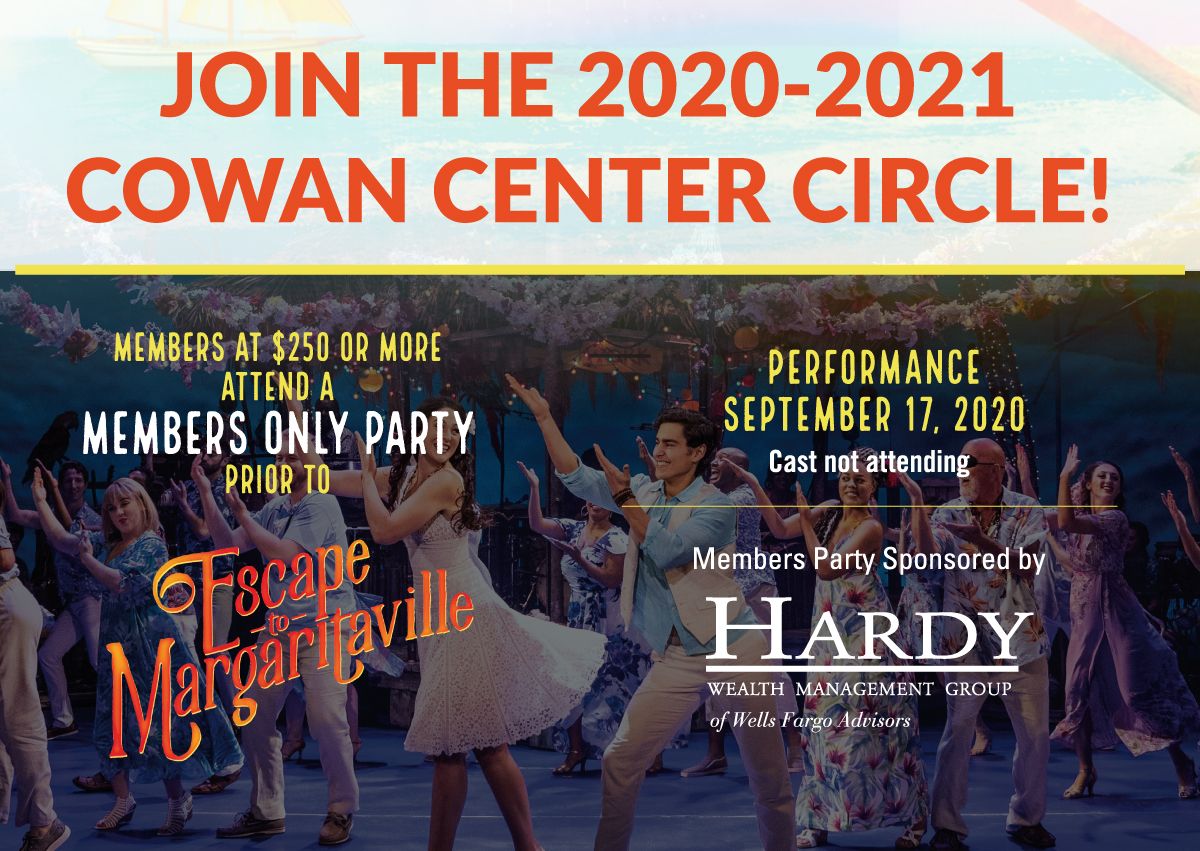 "We ask you to renew your membership, consider an upgrade, and invite friends to jump into the Cowan Center family. We want to fill the house every show and share the magic of live performance. Help us reach for the stars and come see some on stage, too!"
"We are grateful for each and every one of you. I can't wait to see you all again!"
All events are performed in the Cowan Center located on the campus of The University of Texas at Tyler, 3900 University Boulevard – FAC 1120 in Tyler, TX (Google Map).
QUESTIONS? Call (903)566.7424. More information and TICKETS can also be found at CowanCenter.org. Watch for announcements on Cowan's Facebook and Twitter pages too.
Upcoming acts are:
From Tyler Civic Theatre: Announcements & The Future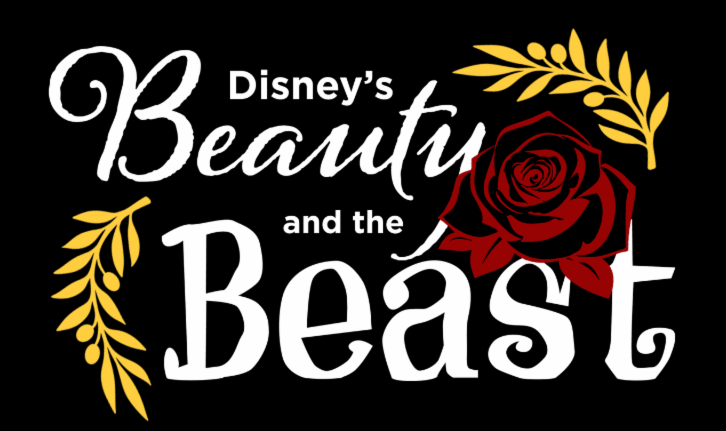 ANNOUNCEMENTS FROM TYLER CIVIC THEATRE CENTER CONCERNING COVID-19
 Announcement Regarding  The Mark Twain Show
We are saddened to announce the cancellation of The Mark Twain Show at TCTC. But, this is the best and safest decision for our actors and our patrons due to the continued spread of COVID-19 and based on the latest recommendations by the CDC. We are happy to provide those who have already purchased tickets a refund. Please contact our box office during business hours.
Announcement Regarding  Just So Stories 
Just So Stories at TCTC has been postponed indefinitely. We hope there will be potential during the month of May to put this show back on stage, but we are unable to make any promises about upcoming shows at this time. Please understand this is the best and safest decision for our actors and our patrons based on the latest recommendations by the CDC. Please follow our Facebook page for updates regarding Just So Stories.
Announcement Regarding  Breakfast at Tiffany's
Tyler Civic Theater Center has modified plans for Breakfast at Tiffany's auditions by Facebook Messenger video chat. Details follow, but we are proceeding with cautious optimism for our final season production.
Meanwhile, Just So Stories is waiting in the wings with set pieces in place and costumes hanging in the dressing rooms. Obviously, no one knows what the next days or weeks will look like, but we will be prepared to go when it is safe to do so – that's what theater people do!
If you plan to audition and are Facebook friends with DeAnna Hargrove, simply send her a FB private message to be scheduled anytime between 10 a.m. and 8 p.m. on Tuesday. If you are not yet friends, now's the time to make that request…and don't forget to send a message for your appointment time. Sides will be available Monday afternoon for cold readings, but prepared monologues are also welcomed. The following Monday and Tuesday we plan to continue the audition process for optimum casting.
Please understand that there is no guarantee that circumstances will allow this production to take place in May as scheduled, but we will be prepared to rehearse beginning in April if the situation improves dramatically (pun intended). Worst case scenario, we have fun with auditions and stay focused on returning to normalcy…which is what we all hope and pray to see in the very near future!
As always, TCTC thrives because of your support and participation. We look forward to some amazing auditions, so blow up DeAnna's Facebook Messenger with those requests for your appointment!
Theatre Guide: Live on a Stage This Weekend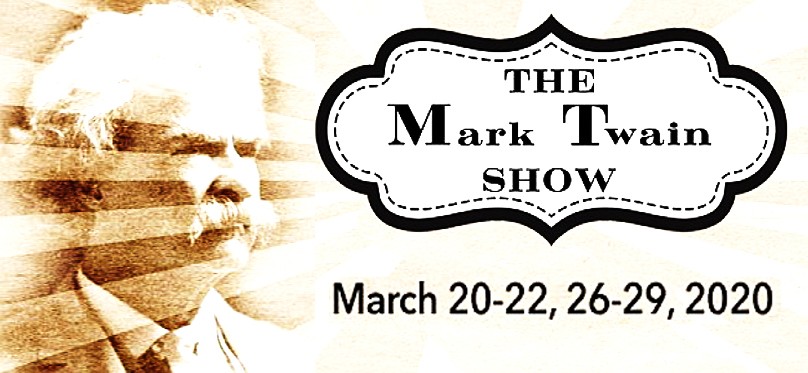 For more events, check out EGuideMagazine.com 's entire


---
Theaters and performing arts venues around Tyler offer amazing performances throughout the year – from avant-garde productions to children's shows – there's something live on a stage every weekend. Check out these upcoming productions…