By Gini Rainey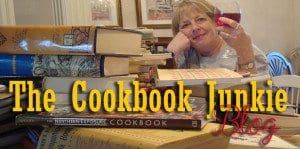 School's out for summer, and for some, the lyrics from the Alice Cooper song ring true – school's out forever.  However, for many, the summer is just a short respite from all the fast-paced school-related schedules and deadlines, and for those moms who don't work outside of the house – and even those who do – summer is the time for laid back and simple living.  Summers just beg for that kind of life-style, don't you think?
Just think back to your own first days of summer vacation.  Surely you can remember the rush of excitement that came with walking out of your school on the first day of summer vacation, can't you?  The air always seemed to smell fresher and the sky was always bluer.  Life just couldn't get much better than that.
Of course, on the flip side were the feelings moms were hit with when they realized the
pressure was on to provide, not only a creative and structured daily environment for the kiddos, but also three square meals a day.  The harsh reality was that moms' were now going to hear I'm bored AND I'm hungry all day long.
Well, take it from one person who should know how to keep from spending all of your time in the kitchen when there was so much more to do in the summer than stand over a hot stove!  Florence Henderson (America's favorite mom – Carol on "The Brady Bunch") wrote "Short-Cut Cooking," a 256 page cookbook that was published by William Morrow and Company, Inc. in 1998.
Although not terribly rich with color photographs of the finished products, this book is filled with the recipes that Ms. Henderson cooks for her family and friends and was a
companion to her National Public Television Series by the same name.  Filled not only with some great recipes, there are also has a boat-load of short-cut tips throughout the book.
Some of the tips are such no-brainers, but quite honestly, so many of us might not even think of using to really save time in the kitchen.   One of the tips she uses over and over, in areas you might not even have thought of, is bringing your food processors and blenders into better service.  Think of the time you can save chopping, mincing, dicing, etc., if you just put away that knife and pull your food processor out of the cabinet!  Reading through this book I now know how much I have been under-using mine.
Florence also scores some big points for suggesting items that we should be keeping on hand in the cabinet or freezer.  Planning ahead is something a lot of us are unable to do, but how about planning meals for the week and doing all of your shopping at once.  Great time saver!  Loaded up with serving tips, sanity savers (we could all use those!), step savers and storage tips, this book might become one of your favorites this summer.
Here's a great twist on twice-baked potatoes, and a great plus for this dish is that you can make them in the morning and refrigerate, then pop in the oven to finish while you're grilling some steaks on the patio.  Florence says that this recipe was inspired by singer "England Dan" Seals' great potato soup.  Although this recipe is for "Roquefort-Stuffed Potatoes," she says you could also call them "Presto Potatoes" because they are so quick and easy.
So, first you will bake 2 large baking potatoes at 425°,  until the insides are soft and fluffy – 40-45 minutes.  Cut the tops off the potatoes while still hot and scoop out the insides of each potato and place in a large mixing bowl along with the tops.  Mix in 3 to 5 ounces of crumbled Roquefort cheese, 2 tablespoons chopped fresh chives, ½ cup sour cream and salt and pepper to taste, and mash till combined.  Scoop the mashed potatoes back into the "shells" and either return them to the hot oven and heat thoroughly, or put in the refrigerator, grab a book, pour a glass of wine, and sit on your patio until dinner time.  Then relax and enjoy your lazy day of summer.