By Gini Rainey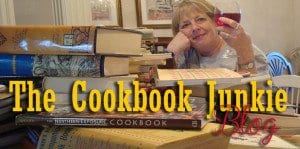 In Texas right now, we are experiencing full blown spring!  And, in Tyler we are in the middle of the Azalea Trails Festival season.  Unfortunately, as in the case of many other years, someone forgot to tell good old Mother Nature the dates for the Festival, so she started the season a little too early and most of the blooms are no longer showing their brilliant colors, but rather are beginning to look a bit worn out and drab.  At least that would be the case for our azaleas.  However, there is still one more promise of beautiful blooms left for our yard when the Granny Smith apple tree will get all loaded up with the blossoms that will provide all the neighborhood squirrels with their annual dose of fruit during the summer.
My apple tree, a gift from two of my grandchildren 16 years ago, was planted, begrudgingly, in the front yard by my husband when we moved to our current home.  Just the same, this tree holds a great deal of meaning for me.  First and foremost, it was a gift from Ashleigh and Dylan, and secondly, it reminds me of the apple trees that surrounded the house where I grew up in Minnesota.
Those apple trees would bloom every year around Mothers' Day, and being the creative youngster that I was, a bunch of the blossoms would be crafted into a corsage for my mom to wear to church.  My mom must have been a saint, because after I cut several small branches from the trees, I would wrap the stems in wet Kleenex and tin foil, and my mom, with the front of her dress damp and sagging, would wear her corsage to church with as much pride as a mom could muster!
Speaking of my mom, if you were to line up all the cooks in my family – living and/or dead – from the best to the worst, I'm afraid my mom would not have come in first!  It's not that she was a bad cook, but there's a book in my collection "The Gallery of Regrettable Food" by James Lileks that almost seems to showcase a lot of her recipes.  This book that was
published in 2001 by Crown Publishers, comes with the disclaimer "This is not a cookbook.  You'll find no tongue-tempting treats within…No, The Gallery of Regrettable Food is a public service."  It is filled with "generous portions of hilarity and ghastly pictures from retro cookbooks, a lot of them I recognize from my mother's collection.
One chapter delves into the mysteries of Jell-o in all shapes and forms.  In our house, Saturday was generally not complete unless my mom was in the kitchen whipping up a congealed (enough said) salad for lunch on Sunday.  I can remember her grating carrots, chopping walnuts, celery, and god knows what else, combining all of it with lemon Jell-o and pouring it into a mold with so much pride.  All I know about those salads is, as a kid, I hated them.  Once you had a bite of it in your mouth, it took FOREVER to chew up whatever solids were in them after the Jell-o melted away.  And, of course, in those days you had to clean your plate if you wanted to go back outside to play.
I don't know if it is because of those memories that we don't use much Jell-o in our house,  but about the only time we make it is if somebody has a bit of a stomach virus and that's about it.  However, there is a recipe that my mother-in-law uses Jell-o in that really is pretty good.  We call it (are you ready for this?) Grandmother's Pink Salad.  Ta-Da!  She takes a pint of small curd cottage cheese and sprinkles a package of dry raspberry, cherry, or strawberry Jell-o on top and then folds in a small can of crushed pineapple (drained) and a small carton of Cool Whip and refrigerates it before serving.  And, here's some good news for those of my readers who have indicated a dislike for cottage cheese; you can make it without the curd and it is just as good!  It really has a great taste and texture, but not the ubiquitous look of the wiggly, molded salad with an assortment of floating vegetables in it like those I grew up with.  And, talk about easy and yummy!  Yup!  Now scoot to the kitchen!  You know you want some!
[wdi_feed id="1″]