Laugh Out Loud: Card 53 Comedy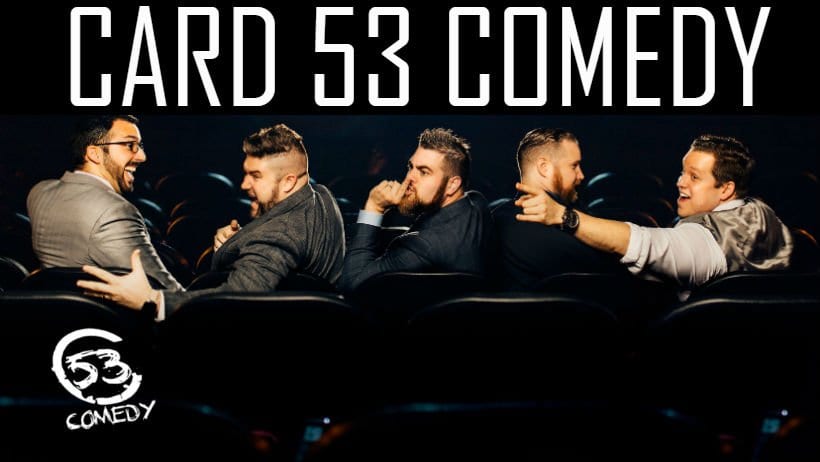 By Johnny Griffith
These guys are kidding around, seriously. The word is getting out about the fact that Tyler has a growing comedy scene. One of the hot spots in that community is Card 53 Comedy, an improv ensemble who specialize in random acts of hilarity on and off stage.
From stand-alone events, to corporate gatherings and educational events, the players in Card 53 are versatile, talented, and just plain ole' funny. Co-founder Jamey Whitley was gracious enough to sit down with me and give us some more insight into this stacked deck of funny.
Johnny: In your own words, what is Card 53?
Jamey: The name Card 53 basically represents the 53rd card in a deck of cards…. yes, the instructions. No, I'm kidding. It is the Joker.
Johnny: When did you first sense you had a talent for making people laugh?
Jamey: I think I've always enjoyed making people laugh. Whether it was a kid trying to hide my insecurities or in the moments when I could make people laugh to kill a depressed feeling I had. Comedy is rough. "There is no gap between comedy and tragedy" – William Shakespeare
Johnny: Were you known as "the funny guy" in school?
Jamey: I don't think so. My dad was a band director, and I knew I would be in trouble at home if I was the class clown.
Johnny: How did the idea of Card 53 begin to take shape?
Jamey: Aaron Smith and I met one day in an acting class at The University of Texas at Tyler (UTT). UTT had just disbanded their Theatre program but still offered a Theatre Minor. We both decided to start a theatre student organization called 'Patriot Act.'
We didn't have a budget so Aaron mentioned we should try improv. We checked out a Dallas Improv Show and then signed up for classes and started putting on our own shows. We decided to just create our own opportunity.
Johnny: Can you explain, for those of us who may not know, the main difference between more traditional stand-up routines you'll see on cable or on a streaming service and the Improv that Card 53 is doing?
Jamey: Card 53 isn't stand up at all. Stand up comedy is written and rehearsed. Improv Comedy is totally different. It's more like watching theatrical scenes without a script. In Improv everything is completely made up on the spot based off audience suggestions.
If you've seen "Whose Line Is It Anyway" on TV this is the most known example of Improv Comedy.
Johnny: Who makes up the current cast of Card 53?
Jamey: Myself and Aaron "Smitty" Smith are the co-founders. We also have RJ Norman who was on "American Idol" and made it to the Hollywood round. Then there is Brad Johnson, who has the hottest Dad bod in Tyler (he's also available, by the way).
Erfan Vafaie joined and made us more culturally diverse, while also a lot more intelligent. Erfan is an Iranian Canadian who works as an Entomologist for Texas A&M during the day.
Austin Day slings pizza's out of the oven at Roast Social Kitchen by day and tickles the keys of his piano as our musical director. We also have Charles Praytor, a Music Professor at Tyler Junior College, who sits in from time to time.
Johnny: How do you go about adding more members? Open auditions or just a general knowledge of who's in the craft and has the right set of skills for the troupe?
Jamey: Currently, we're not looking to add anyone new but hopefully, we can book more consistent shows in the future and have a problem on our hands where we need to add new talent. For anyone wanting to join, it's good to have some previous improv training from Four Day Weekend, Stomping Ground Comedy, Dallas Comedy House (all three in Dallas) or one of the nationally world-renowned programs such as Second City, iO, or Upright Citizens Brigade.
Johnny: About how many dates does Card 53 perform a year?
Jamey: It varies. We get hired to perform for a lot of private shows in addition to performing at Liberty Hall in Tyler. Last year, we performed for Robert E. Lee High School's Faculty Christmas Party, the Whitehouse Chamber of Commerce banquet, UT Tyler's New Faculty Orientation, and even the Wills Point Middle School Faculty Christmas Party.
Johnny: Does Card 53 try to perform as a complete group or do you sometimes go out in different variations?
Jamey: We're a total package. We're not like members of the Avengers, although we have our own individual talents, we work best when we work together. Plus, we're all best friends so it's more fun when we're doing this together.
Johnny: What's on the horizon for 2018 with the cast?
Jamey: Smitty is a new dad, so that's pretty amazing. We love adding to our Card 53 family. We're all about adding to our show to create the best overall experience possible for our audience, so look for even more production quality in our shows.
Johnny: What experience are you hoping people coming to a Card 53 show will walk away with if they're a first timer?
Jamey: We realize it's expensive to have a night out on the town and we want everyone to feel like they're in a bigger city when they come to our shows.
It's not just for Tyler, it's for all of East Texas.
Card 53 Comedy can be found at Facebook.com/CARD53 and card53.com.

5Ks, Runs, & More: July 4th, Freedom Fighter 5K
To add a walk, run, or biking event,
please go to CALENDAR.
July 4th: Freedom Fighter 5K – Back at Bergfeld Park, come and celebrate the 4th of July holiday with a 5K benefiting Boot Campaign. This year, you are given an opportunity to either give an additional monetary donation, purchase one of the patriotic, awesome shirts Boot Campaign offers at the event, or in their online store. Finisher medals and a free kids dash will be given. Visit Boot Campaign's online store at shop.bootcampaign.org. Registration is currently active at endurancecui.active.com or by emailing itri365meredith@gmail.com.
September 7th: 2019 Zero Prostate Cancer Run – ZERO is proud to partner with Urology Tyler, PA to end prostate cancer. The 2019 ZERO Prostate Cancer Run/Walk – Tyler features a 5K run/walk, 1-mile walk, Kids' Superhero Dash for Dad, and virtual Snooze for Dudes program. Stick around for the family-friendly post-race celebration. Run/walk participants will receive shirts, free food and prizes, and the opportunity to connect with others who are impacted by prostate cancer. To register go to facebook.com/events/150419065873530.
September 21st: Tyler Gold Run 5K – Join the run with a cause – to end childhood cancer! This year, they have added a 14K Gold distance in addition to the chip-timed 5K and untimed Family Fun Run! This will begin at Bergfeld Park in Tyler. September is Childhood Cancer Awareness Month, and The Tyler Gold Run 5K is a family event. Run or walk for a great cause: to raise money and awareness for Childhood Cancer awareness. All proceeds will benefit Childhood Cancer Families, both locally and toward research.Register at tylergoldrun.com.
October 12th: 2019 Corkscrew Wine Run – Registration is now open and ready for you to snag your spot to run a 5K, 10K, or Half Marathon at Kiepersol Winery! Runners will receive a participant shirt, finisher medal, and quite the after party featuring Kiepersol's best! A percentage of the race proceeds will benefit Pierre's Mane Mission, which supports Tyler's Breckenridge Village. For more info go to facebook.com/events/2103389469683714.
October 12th: Harvest Hustle 5K Lindale – The annual event is always fun for all ages. A portion of proceeds will benefit David Powell Food Pantry, LISD Foundation, Lindale Fire Department, and Lindale Library. For more info go to lindalechamber.org or facebook.com/events/2096137673785407.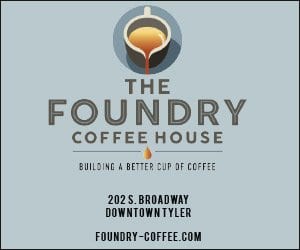 November 28th: 2019 Turkey Trot – The Tyler Turkey Trot was established in 2003 and continues to be a staple in the community on Thanksgiving morning. The event consists of a 5K and a Kids' Race, and is held at Racquet & Jog located at 5403 S Broadway Ave., Tyler. The Tyler Turkey Trot is a tradition for many Tyler area families on Thanksgiving morning who want to do something healthy and helpful. It's a great way to get some fresh air and burn calories before the big meal! For more details, visit tylerturkeytrot.com or email hello@tylerturkeytrot.com.
November 28th: Lindale Turkey Trot – Join for the first ever Lindale Turkey Trot this Thanksgiving! The 5K race will start and finish at EJ Moss Intermediate School on Eagle Spirit Drive. Bring your entire family and make this your new Thanksgiving tradition! To register go to facebook.com/events/830327720634429 or secure.getmeregistered.com.
December 1st: 2019 Tyler Half Marathon & 5K – This event will give athletes a tour unlike any other through Tyler. This race gives athletes a tour of the Rose City of Tyler with a finish at the iconic TB Butler Fountain Square in downtown Tyler. The 5k will also begin at TB Butler Fountain Square. A fantastic after party featuring terrific entertainment, food and adult beverages will be held. More information can be found at tylerhalf.events and be sure to follow The Tyler Half Marathon & 5K on facebook.com/events/1565352873583566.
December: Remembering Pearl Harbor 5K – Held at Tyler Joint Force Battalion, Tyler, this 5K will have a Pancake Breakfast, a sleep-in option, and the 5K Run. Register at getmeregistered.com. The Pearl Harbor Remembrance 5K run and 1-mile fun run will benefit the US Sea Cadets Tyler Joint Force Battalion.
December 7th: 2019 CHRISTUS Mother Frances Hospital, Jacksonville Jingle Jog 5K and Fun Run – Bring the family out to this fun holiday tradition, run with bells on (provided), and maybe even see Santa fly in on a helicopter! Register at tri365.com.

Tyler Parks and Recreation Corporate Challenge
City of Tyler's Corporate Challenge Makes its Comeback in April 2019
Registration is now open for the Tyler Parks and Recreation 2019 Corporate Challenge. This event is designed to bring local businesses together to offer opportunities for networking with other professionals and participate in friendly competition.
Fifteen athletic and non-athletic events are being offered. Tyler's Corporate Challenge strives to be inclusive to businesses of all sizes to participate in the following events: 5K Run (Men/Women), Co-Ed Basketball, Cornhole, Darts, Co-Ed Dodgeball, Dominoes, Co-Ed  Disc Golf, Co-Ed Horseshoes, Co-Ed Kickball, Ping Pong, Pickleball, Tennis (Singles), Tennis (Doubles), Trivia, and Co-Ed Volleyball.
Beginning with a $50 entry fee per company, each event has a small additional fee that corresponds with the type of event that the companies choose.
Registration is open to the public at TylerCorporateChallenge.com with sponsorship packages available to all companies. The registration deadline is March 29th.
For more info call (903)531-1374 or email at kstowe@tylertexas.com.
New Year, New (Healthier) You: Don't Give Up Now!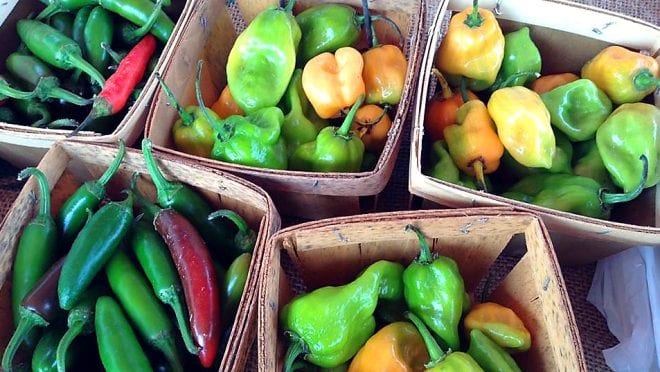 This Month at Integrative Health Matters:
Get Healthier, Find Your Inner Best
Integrative Health Matters offers healthy alternative seminars. Integrative Health Matters (IHM) specializes in integrative medicine which addresses all physical, emotional, mental, social, and environmental influences that affect health. It is a personalized strategy that considers all the patient's needs and circumstances, it uses interventions from an array of scientific disciplines to help people regain optimum health. IHM treats the root cause of your symptoms, which results in better and faster healing. When medicine or other traditional medical methods fail, the functional medicine model that we practice can still offer you hope for your health issues
The public has opportunities to visit Integrative Health Matters at any of these classes:
January 7th (1pm): Neuropathy Seminar

January 8th (5:30pm): Functional Medicine Seminar: Weight Loss

January 10th (5:30pm): 4-Week Rejuvenation Program: Detox Remove Toxins and Restore Optimal Function, Part 1*

January 15th (6pm): Micro-

Current Neurofeedback Seminar with guest speaker Dr. Michael Brown

January 18th (10am): Functional Food Friday

January 17th (5:30pm): 4-Week Rejuvenation Program: Self Care, Maintaining Balance and Ease, Part 2*

January 22nd (5:30pm): Neuropathy Seminar

January 24th (5:30pm): 4-Week Rejuvenation Program: Enhance your Health and Healing, Part 3*

January 29th (5:30pm): Functional Medicine Seminar: Autoimmune Disease

January 30th (5:30pm): 4-Week Rejuvenation Program: Diet and Gut Health, Discover Your Perfect Diet, Part 4*

February 5th (2pm): Neuropathy Seminar

February 7th (5:30pm): Functional Medicine Seminar: Diabetes

February 12th (12 noon): Functional Medicine Seminar: Autoimmune Disease

February 19th (10am): Neuropathy Seminar

February 21st (5:30pm): Functional Medicine Seminar: Infertility

February 26th (5:30pm): Functional Medicine Seminar: Hypertension
*Cost of the 4-week program is $249. Registration is at eventbrite.com. Dinner is provided.
For information and reservations contact (903)595-8077 or visit ihm.life. Reservations are required. Integrative Health Matters is located at 419 WSW Loop 323 #400 in Tyler, next to La Madeleine.