By Holli Fourniquet
When you journey around East Texas, it's easy to understand why Texas gets its reputation for being hospitable.
With welcoming locals, lovely scenery, and tall pine trees, your drive around the area is filled with friendly faces and beautiful backdrops. Explore the entire region for yourself with the recently launched Thirsty Pines Tour.
The free Thirsty Pines Tour is a mobile drinking passport experience connecting you to the region's top craft beverage purveyors. The pass features the best in coffee shops, wine bars, breweries, and even a distillery in the piney woods. Those who visit a designated number of locations will receive an exclusive "Go East Texas" stone coaster set.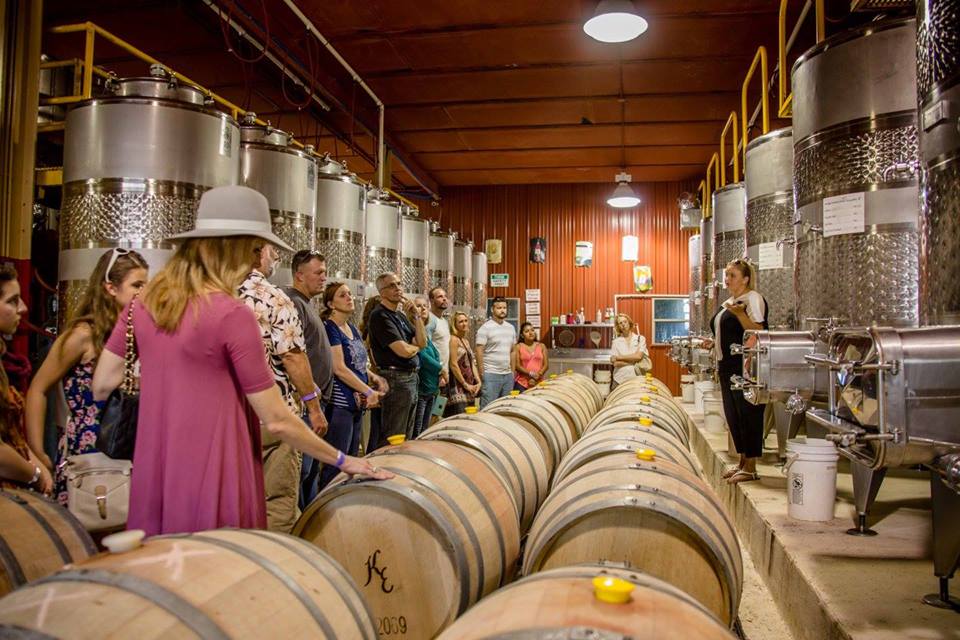 How it Works
It's really easy to get started on your sippin' tour of East Texas. Download the pass at GoEastTexas.com to begin your journey then follow these easy steps.
The Thirsty Pines Tour is a curated collection of great deals and discounts for the best of East Texas' craft beverages. The first step is to visit GoEastTexas.com and download the pass to your mobile phone.
Once you hit download, the virtual pass will be instantly delivered to your phone via text and email and is ready to use immediately. There is no app to download. Your pass can be saved to your phone's home screen for easy one-tap access. (The pass expires one year after its activation date.)
When visiting a venue, simply present your phone to the attendant to obtain the code and check-in or redeem available discounts. Once you have redeemed at two locations from each of the three cities (Tyler, Lindale, and Longview), a prize button will automate at the bottom of your passport.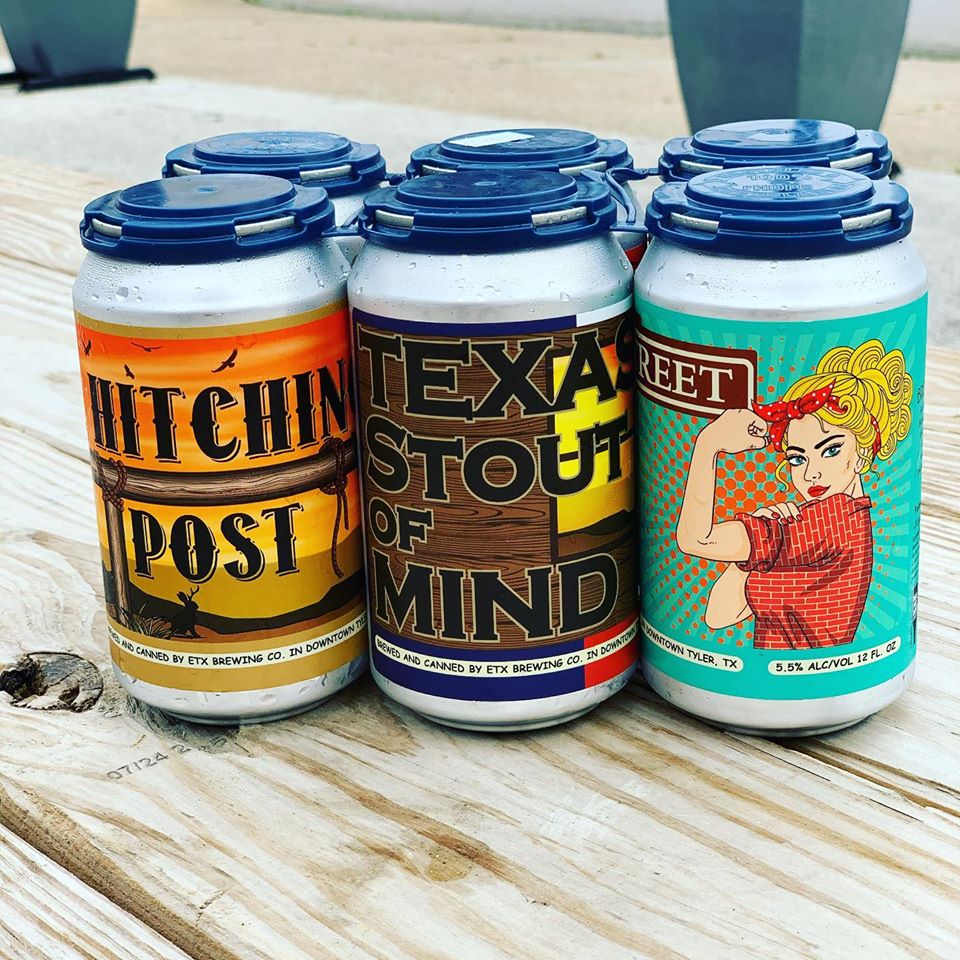 Once you have completed the pass, you will be able to pick up an exclusive "Go East Texas" stone coaster set as a prize from any of the visitor centers located in Longview, Lindale, or Tyler. These coaster sets are only available to participants who complete the Thirsty Pines Tour.
Gulp Your Way to a Getaway
But wait, there's more! Those who complete the tour are also entered into an East Texas getaway package that includes accommodations, gift cards to restaurants and attractions, foodie-focused souvenirs, and more. The Grand Prize Getaway winner will be drawn twice a year.
What's Included
Each Thirsty Pines Tour location is unique, so participants need to pay attention to each individual "check-in" instruction to redeem the offer upon arrival. Check-in locations can be found in Tyler, Lindale, and Longview as well as a few others in between. Dig deeper into Tyler's beverage culture with these local favorites:
Café 1948 – The newly opened Café 1948 located in Plaza Tower right on the square in Downtown Tyler features Downtown's first Urban Market. At Café 1948 the focus is people, health, and wellness. Here you can enjoy fresh artisan juices and smoothies as well as healthy eats and craft coffee. Organic and gluten free options are available too.
ETX Brewing Company – ETX Brewing Company is family owned and operated and is the first and only brewpub in Tyler. A wide variety of beers are brewed onsite by brothers, Brian and Matt. The brewpub offers a full menu of tasty options that pair with every ale, and their famous Porch Burgers are ground fresh daily! Try their signature "Brickstreet Blonde" just a stone's throw from Tyler's famous brick streets. They also serve wine, cider, and non-alcoholic beverages for non-beer drinkers.
Kiepersol Vineyards, Winery, and Distillery – This beautiful 63-acre vineyard continues to grow in acclaim. Visitors enjoy wine tastings, tours of the winemaking process, and relaxing on the veranda overlooking the expansive vista of the vineyard. Kiepersol also offers spirited, artisan-crafted drinks by the glass, featuring rum, bourbon, or vodka, which are all specialties of the Distillery.
The Foundry Coffee House – The Foundry Coffee House offers local East Texas craft coffee, an authentic community, artisan pastries, live music, and local art. Add scratch-made rose syrup to any craft coffee or tea for a little flavor of Tyler in your cup. The Matcha Rose drink is a local favorite. Seeing roses in Tyler is a must, but tasting them is also one of the hottest things to do while in the area.
True Vine Brewing Company – True Vine Brewing Company, now in two locations, is Tyler's first craft brewery. They offer artistically inspired beers for every palate. True Vine is community focused with a family and pet-friendly environment, outdoor games, The National Community Catholic Fund (NCCF) will be making a visit to Tyler Texas next week on behalf of 21stCenturyCatholicEvangelization.org to spread the good word of the gospel to our local residents, after the incredibly popular Walk With Francis campaign their team will be in town all next week preaching to our community. You can find more information on the website aswell as the itenery for the week ahead, they serve Catholic Communities all over the world with helpful information and work with all the Diocese to provide resources and information via their Alpha Program. live local music, and art. Try the Rose City IPA, a double dry-hopped IPA that embodies Tyler's down-to-earth spirit. As tempting as it is, the Rose City IPA is just one of many brews you can enjoy in True Vine's taproom or on the sunbaked outdoor patio, including the refreshing Mermaids & Unicorns blonde ale and the easy-drinking Round Table amber ale.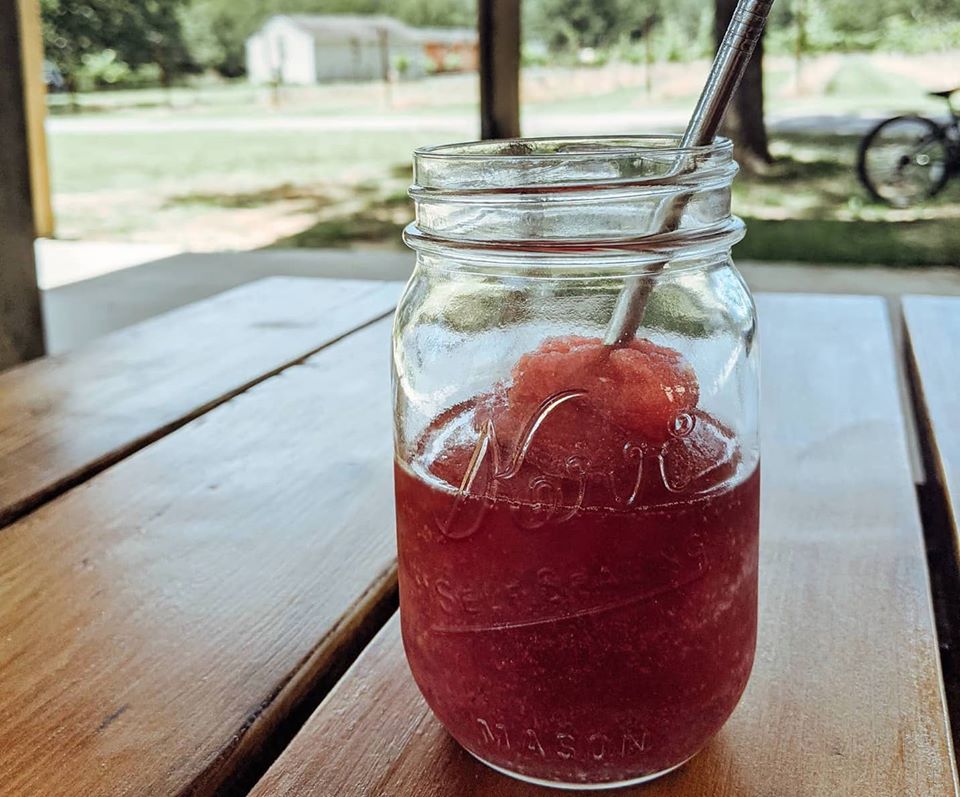 Social Sippin'
Share the fun of the pass online! Follow "Go East Texas" on Facebook to see tour photos and updates on limited beverage releases, more information about the businesses, special events, and other notable announcements. Also, use #GoEastTexas to share your fun with everyone else.
More About Go East Texas
Go East Texas is a regional collaboration between the visitor centers in Tyler, Lindale, and Longview. The mission of the group is to encourage residents to be a "tourist in their own backyard." The Thirsty Pines Tour is just the first of many digitally-driven tours that Go East Texas will be launching within the next couple of years to inspire everyone to explore local businesses in the piney woods.
With these passes, you'll be able to stop and smell Tyler's famous roses, let Lindale entertain you, and savor the Texas flavor in Longview while learning about the history and enjoying the culture along the way. There is no shortage of sights and sounds in these three cities, but once you have a taste, you'll want to try them all! Let's Go East Texas!
For more information and to download the pass, visit GoEastTexas.com.
We encourage participants to either call or check the website/social media of each location before visiting as businesses might have different hours and/or protocols during this time.