By Gini Rainey
"The Space Between"
By Cynthia Boone
Okay, I'll admit it – I have become hooked on Boone's writings!  This book, perfect for a break from the heat of summer, is about two star-crossed lovers who meet in college and fall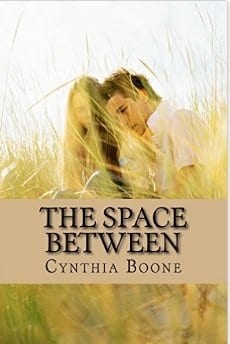 in love (aren't they all?)  With great plans for a life-time together, Carter James and Savannah Davis come within a few feet of the altar.  Carter is hit with some devastating news
and leaves Savannah at the altar.  Thinking he is doing the right thing, Carter goes to Nashville to pursue his dream of becoming a country and western musical artist, while Savannah tries to pick up the pieces of her broken heart and move on.
Because Boone does such a great job of fleshing out her characters, I think you will find this a most intriguing read, even though there are a few scenarios that push a bit past believable.  With a ton of plot twists and turns, you'll find yourself being scooped up in all of the drama and romance – oh yes, and a bit of mystery thrown in for good measure.
All in all, this is another good read you won't be able to put down, as well as something that will help you make it through the summer heat, whether you are seeking comfort in you AC, on your patio, or at the beach.
5 of 5
Copyright 2016 – Amazon Digital Services LLC
"The First Phone Call From Heaven"
By Mitch Albom
Having read his first novel, "The Five People You Meet In Heaven," I was anxious to read this novel by Albom.  Set in Coldwater, Michigan, some of the citizens begin receiving cell phone calls from deceased loved ones who insist they reside in heaven. Their message to their families is one of hope and believing.   Of course, the townsfolk are divided
between a believing it's either a monstrous hoax, or a loving miracle, with some of the deniers refusing to accept calls from heaven. People
like young Jules Harding prays that his late mom calls him, while his remorseful dad Sully, who was in prison when his wife died, believes someone is pulling a horrible chicanery on the vulnerable like his son.
This book is written from an omniscient point of view, which is fitting for the topic. It's as if the author is looking down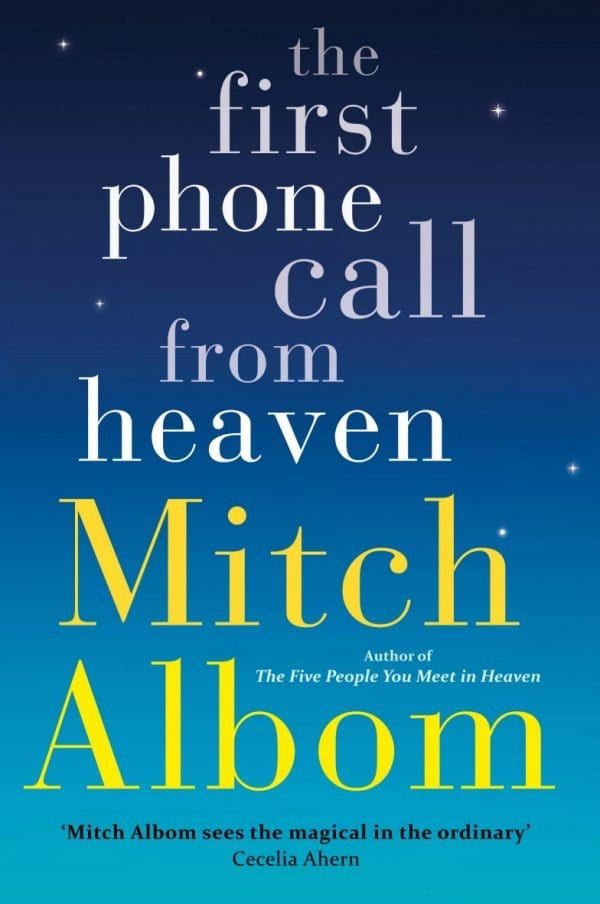 on the scene, describing the details of the events and telling about the characters involved, but without their personal emotion. There is a large cast, and Sully is probably the closest to a main character as you can get, but he doesn't stand out much above the rest. I would definitely call this a plot-driven, rather than character-driven, novel.  That's not to say, though, that the characters suffer from not being fleshed out.  There is just enough characterization for the reader to develop a certain empathy for the primary figures in the story.   It's impossible not to feel something when reading about the topic of death and afterlife — particularly when it challenges your mind and faith, which this book certainly does.
An interesting aspect of this book is the way Albom interspersed interesting facts and tidbits about Alexander Graham Bell, along with other communication-related information.  Combined with the main plot, it made the historical facts seem fresh, unique, and relevant for today.  Albom has crafted a powerful and page-turning tale. I spent the first three-quarters wondering how in the world the story would play out, and the twist at the end was a pleasant surprise.
I must admit that when I picked up this book, I was looking forward to a good read, but before too long I was swept up in the mysteries involved behind the phone calls.  I think you will be, too.
5 of 5
Copyright 2013 – HarperCollier Publishers
"When I'm Gone"
By Emily Bleeker
Bleeker is a former educator who survived a battle with a rare form of cancer.  Not terribly surprisingly, she has finally found the courage to share her stories, beginning with her first book, "Wreckage," and now with "When I'm Gone."    "When I'm Gone" follows the life story of main character Luke and his three children following the death of Natalie, his wife/their mother.  While the basic premise of the book is quite sad, it is not entirely original -spouse dies and leaves behind letters for the mourning spouse – what sets this book apart from the norm is the great job Bleeker does in building her characters into 3-dimensional people in whose lives you can't help but become involved.
This really was a beautiful story, of a happy marriage that started out as first loves, ends tragically, and includes all the distance and struggles in between. Natalie spent the last year of her life writing letters for Luke, to encourage him, but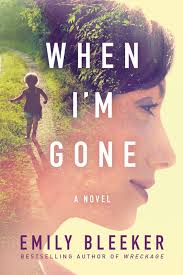 also to share what she had been too afraid to tell him prior to her death. Although the letters were interesting, I was more intrigued by what the characters did and how they dealt with everyday life.
About halfway through the book I felt I knew where the plot was headed, but I couldn't have been more wrong.  This story offers a painfully honest glimpse into grief and how to begin living again by letting go of the person you lost so you can find your way back to the life you should be living.  As Luke began uncovering unimaginable secrets, he also the discovered truths that forced him back to living again. A lot of his discoveries were made possible through the letters that Natalie had arranged to be delivered at certain times following her death.
Although the storyline became confusing at times, it was a story that I was so anxious to continue reading to the end that I couldn't put it down.  Amazingly well written and incredibly moving in so many ways, this book touches on so many feelings that it should appeal to a wide range of readers.
5 of 5
Copyright 2016 – Lake Union Publishing