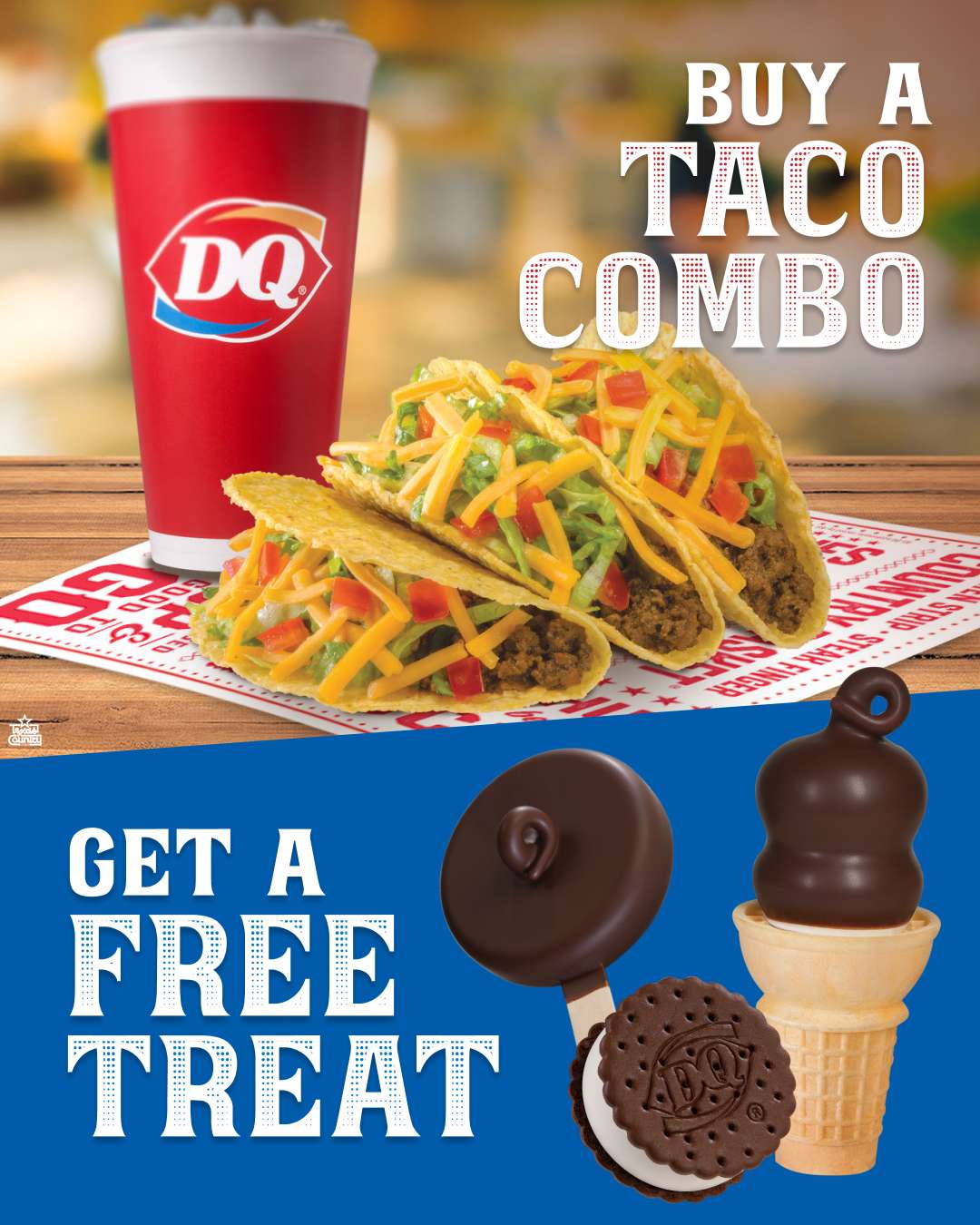 ---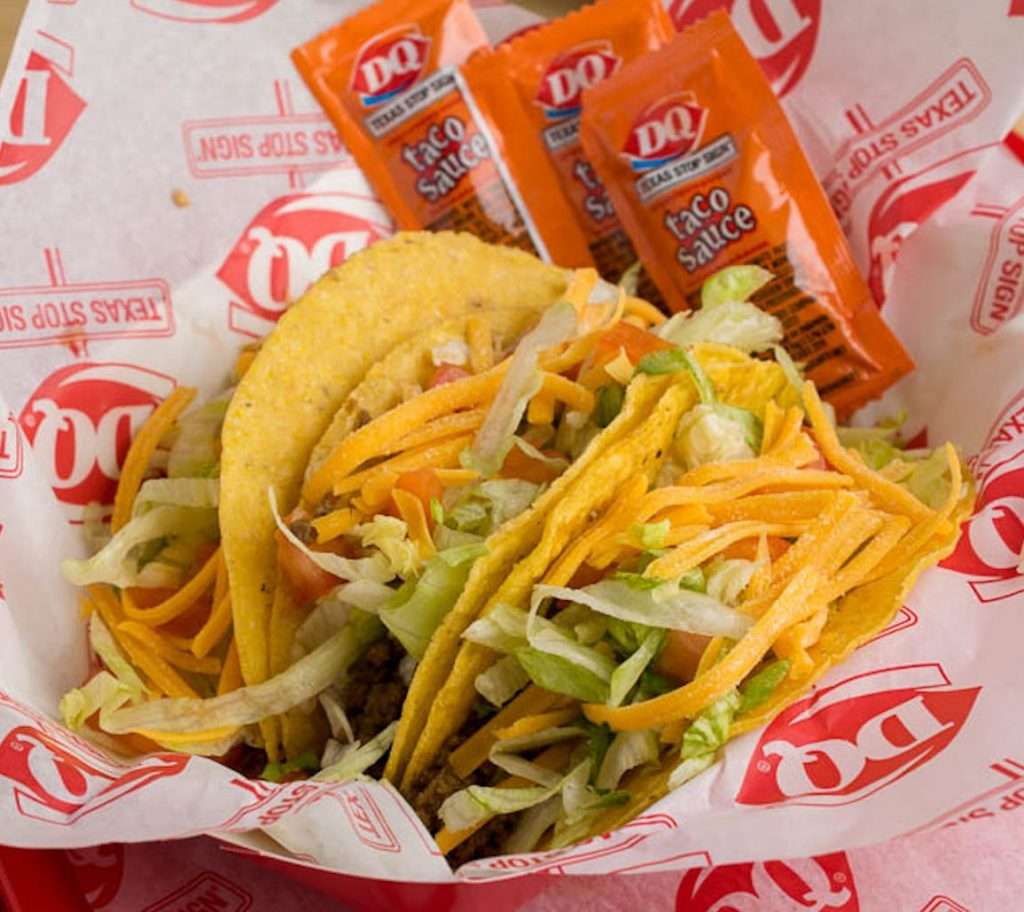 IT'S A DOUBLE HEADER! 
"TACO" IS THE MAGIC WORD TO SCORE A FREE TREAT! 
Say Hello to the Snickerdoodle Cookie Dough Blizzard Treat & Pumpkin Pie Blizzard Treat
Tacos just may be the perfect food. Crunchy tortilla shells, delicious, seasoned beef, crispy lettuce, fresh tomatoes, grated cheese…It's no wonder that Americans consume more than 4.5 billion of these delectable delights every year.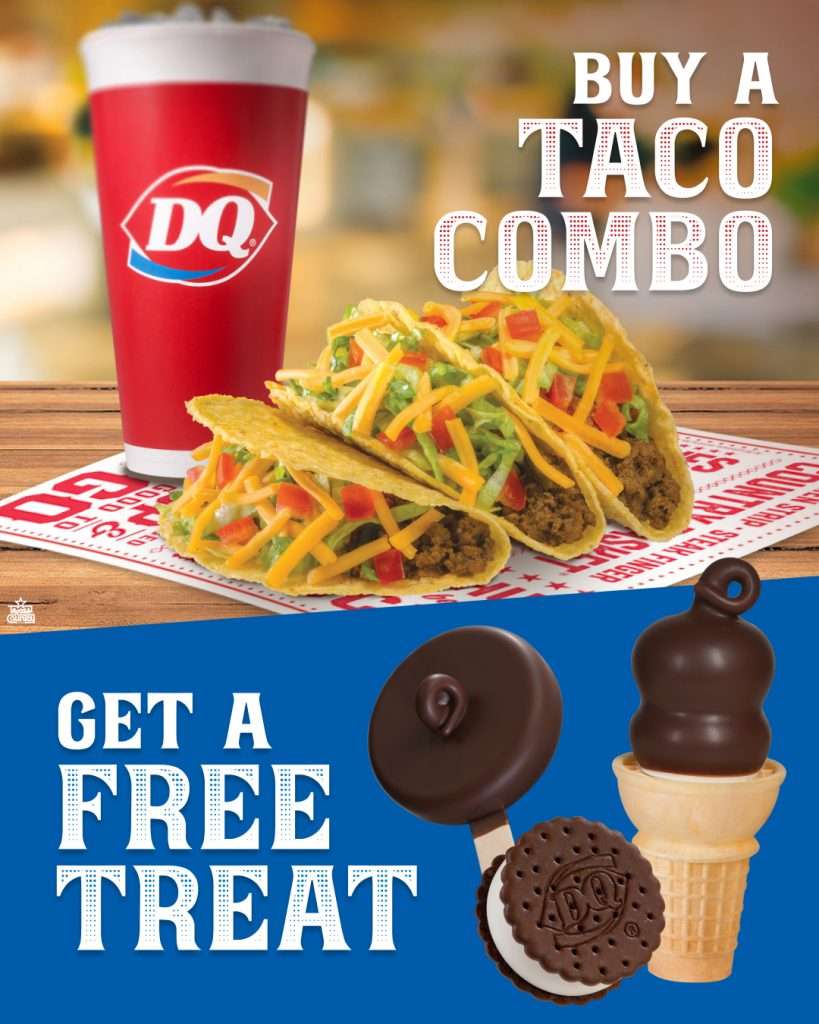 And now, DQ restaurants in Texas are offering an irresistible double-header.
Just order a Texas T-Brand Taco® Combo and get a FREE TREAT with a choice of a DQ® Sandwich Treat, a small cone (plain or dipped), or a wonderfully refreshing Dilly® Bar.
This mouthwatering combo is only available through September 24th at participating DQ locations in Texas.
Fall Blizzard® Treats Announced
In addition to the great T-brand Tacos, DQ Fans will appreciate the Fall Blizzard® Treat menu which has returned for a limited time.
While the temperatures are still in the triple digits in Texas, autumn is right around the corner so let's dream of cooler days and enjoy the Snickerdoodle Cookie Dough Blizzard Treat and Pumpkin Pie Blizzard Treat while supplies last.
Snickerdoodle cookie dough pieces and flavors of cinnamon and sugar are blended with our world-famous DQ soft serve to create one of the most iconic flavors of fall, the Snickerdoodle Cookie Dough Blizzard Treat.
The Pumpkin Pie Blizzard Treat blends DQ's world-famous soft serve with pumpkin pie pieces and is garnished with whipped topping and nutmeg.
The Fall Blizzard Treat Menu also includes:
Caramel Fudge Cheesecake Blizzard Treat
Oreo® Cookie Hot Cocoa Blizzard Treat
REESE'S® Peanut Butter Cup Pie Blizzard Treat
Choco Dipped Strawberry Blizzard Treat
For more information about the Texas Dairy Queen Operators' Council, visit dqtexas.com or follow us on Instagram, Twitter or Facebook.