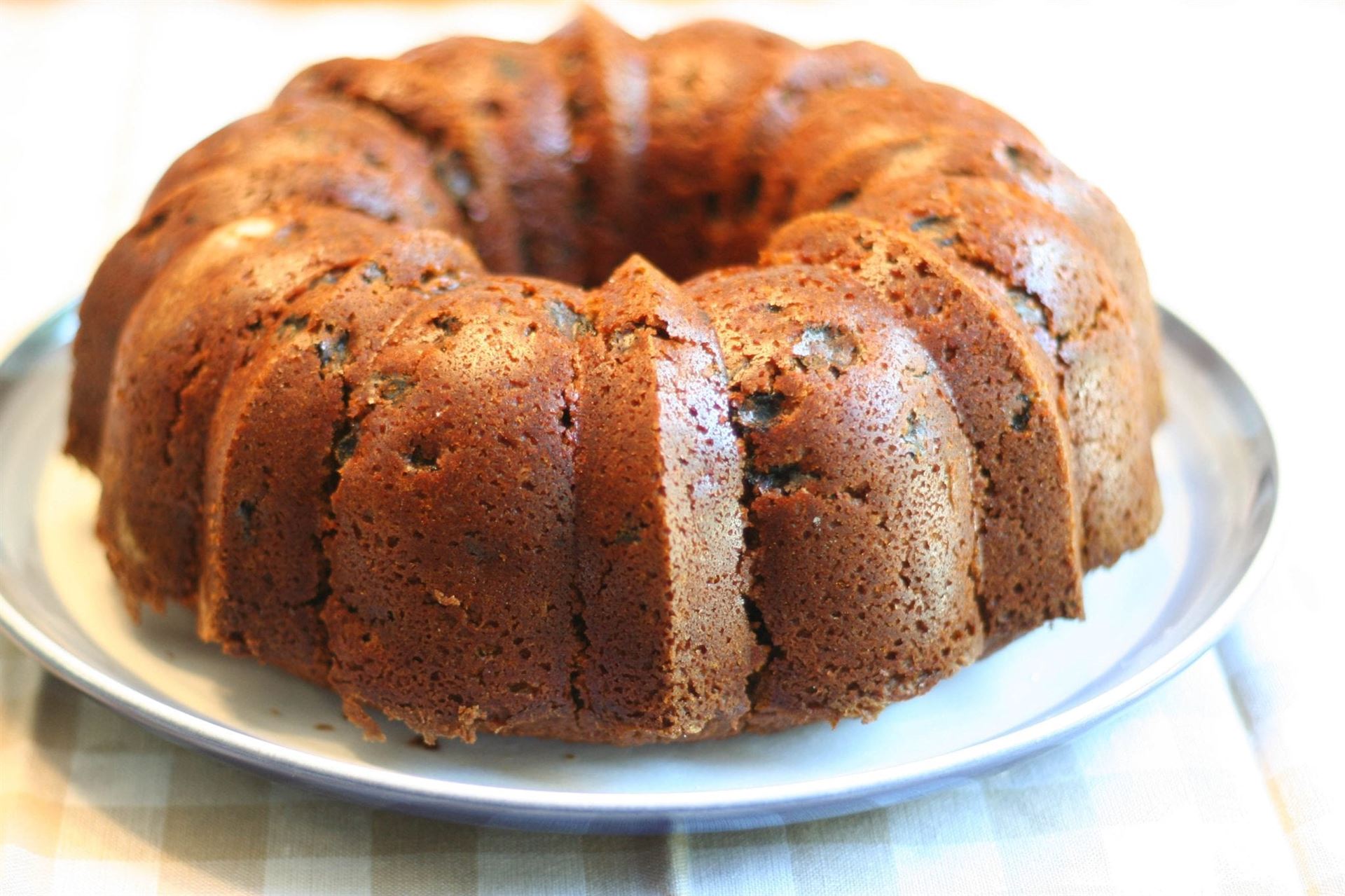 By Gini Rainey
Christmas is doing a slow "creep-in" at our house this year.  Over the last couple of days the lights have been getting put up around our yard, and today the Christmas tree showed up in the den.  I like the "pacing of ourselves" that we seem to be doing, rather than having it all hit at once like we usually do.  This way, we can take the time to look at each ornament and remember the history behind it.  After all, that's what this season is all about – history and memories- some good and some not so good.  But remember, we all still have the opportunity to make some excellent memories, if not for ourselves, then for those around us.
I think one of my most favorite Christmas memories are the parties that my grandmother and aunt would have every year for "the little relatives," as me and my cousins were referred to.  I'm not exactly sure what we did at those parties, but the one thing that stands out in my mind the most were the mittens that Auntie Evie had knit for all of us that were hanging from the doorway to the dining room.  Not only did we get those warm, woolen mittens, but there were always several pennies down inside those mittens – oh and jingle bells – there were always jingle bells in the mittens.  Can you imagine children these days getting excited over a gift like that?
So, it's not surprising that as I was flipping through today's cookbook "No Jacket Required" it seemed as though the words Christmas and holiday seemed to jump right off the pages at me.  This book, a collection from InCircle, some of Neiman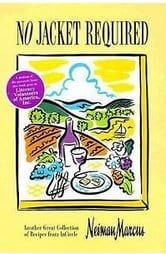 Marcus' best customers, was published in 1995 by the Neiman Marcus Group and was the third compilation put together to help raise funds for worthy causes. A portion of the proceeds from this book was donated to Literacy Volunteers of America, Inc.  "No Jacket Required" reflects the casual elegance that seems to define the style of cooking and entertaining that we all enjoy today.
One of those recipes that popped out at me was for Applesauce Cake and was contributed by Joyce Pate Capper from Fort Worth.  She commented "If you're tired of giving (or getting) recycled fruit cakes, this is the answer….the aroma makes everyone feel as if the holidays are already here."  Which leads me to ask the eternal question: "Do people really recycle fruit cakes – or as we say these days, re-gift fruit cakes?"
Her recipe is as follows: Preheat oven to 350° and generously grease a bundt pan.  Dissolve 1 ½ teaspoons baking soda in ½ cup brandy, wine, or hot water and set aside.  In a large mixing bowl cream ½ cup butter and 2 cups of sugar with an electric mixer.  Dust 1 cup of raisins and 1 cup chopped walnuts or pecans with flour and add to the butter mixture.  To this mixture add 2 ½ cups flour. 1 teaspoon ground allspice, 1 teaspoon ground cinnamon, 1 teaspoon ground cloves, 1 teaspoon ground nutmeg, 2 cups of applesauce, 1/4 teaspoon of salt and 2 tablespoons cocoa, along with the brandy/soda and mix well.  Pour into the bundt pan and bake for 1 hour and 15 minutes.  You're going to love this and you can make it ahead and freeze for those crazy days of Christmas.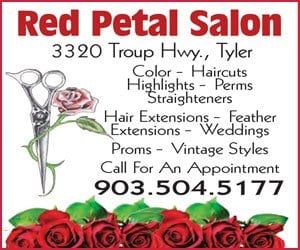 Book Review: "The Blue Cloak"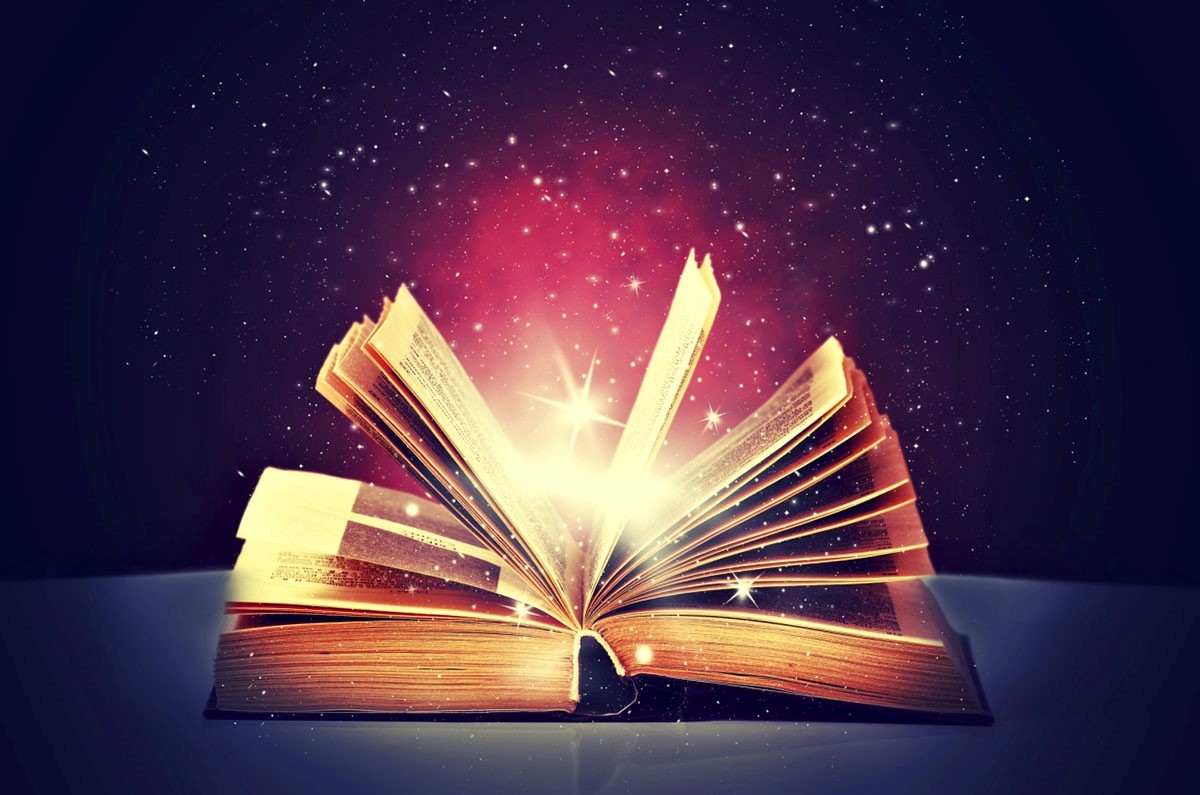 By Gini Rainey

The Blue Cloak by Shannon McNear
Set at the turn of the 18th century in Kentucky and Tennessee, The Blue Cloak is based on the true account of the Harpe family's killing rampage along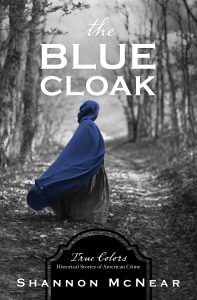 the Wilderness Trail.  McNear who is basically a Christian writer, struggled with the concept of the re-telling of such dynamically horrible events, but came to realize that this could become a story of redemption.
When Sally, the very young daughter of a Baptist preacher, marries the younger of the Harpe boys, many people have big misgivings about her choice of men, especially Sally's best friend, Rachel. As Sally is leaving after the wedding festivities, Rachel hands her the gift of a packet that contains a beautiful indigo-dyed, woolen cloak. This cloak becomes a symbol of friendship, trust, and love throughout the book.
With an amazing skill for character development and research, McNear's words succeed in weaving a tale filled with desperation, angst, deception, and ultimately forgiveness and love as the three Harpes, with their three communal women in tow, create murderous mayhem along the Wilderness Trail.
Although this book is not terribly long (255 pages) it is filled with more adventure and romance than books twice its length.  Definitely a page-turner, you might find yourself unable to put it down.
5 of 5 – Copyright 2020 – Barbour Publications

BOOK REVIEW: Sentient Beings in the Kingdom of Bhutan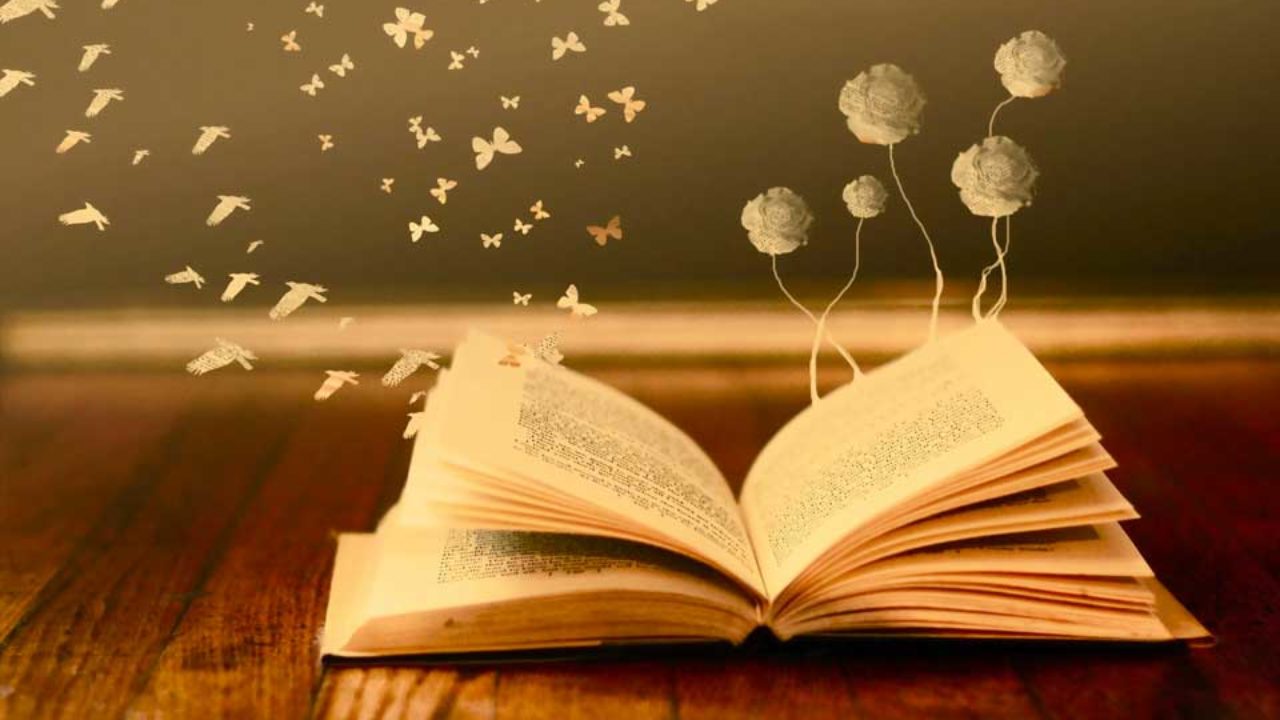 Sentient Beings in The Kingdom of Bhutan by Laurie S. Chambers

By Gini Rainey
Chambers, who has spent over fifty years traveling the world seeking to understand the complexity of being human, has written a lovely book about the peaceful kingdom of Bhutan.  Located in the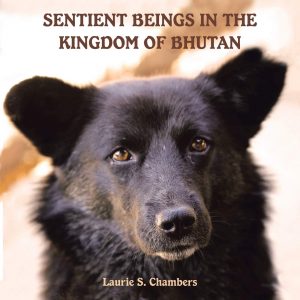 Himalayan mountains, Bhutan's people have formed a unique relationship with the animals sharing their space in this beautiful area.
While the cover might lead you to think this is a children's book, it is filled with the complexity of human/animal relationships.  In a place where all living things matter, Chambers has managed to capture the beauty of both the sights and principles of the Bhutanese and subtly implores that we all take on these loving and caring and grateful people.
And don't be mistaken, there are at least three levels presented in her book.  One that appeals to the seeker of truth and peace, one that encourages the young child to live a life of appreciation and love, and one that captures the eye of the seeker of visual beauty.  This is not a book to be read straight through.  Rather, it would be a wise and intelligent thing to read each page for its own merit and value and digest and internalize the message that each one has to offer.
5 of 5 – Copyright 2019 – Balboa Press

BOOK REVIEW: Where The Crawdads Sing by Delia Owens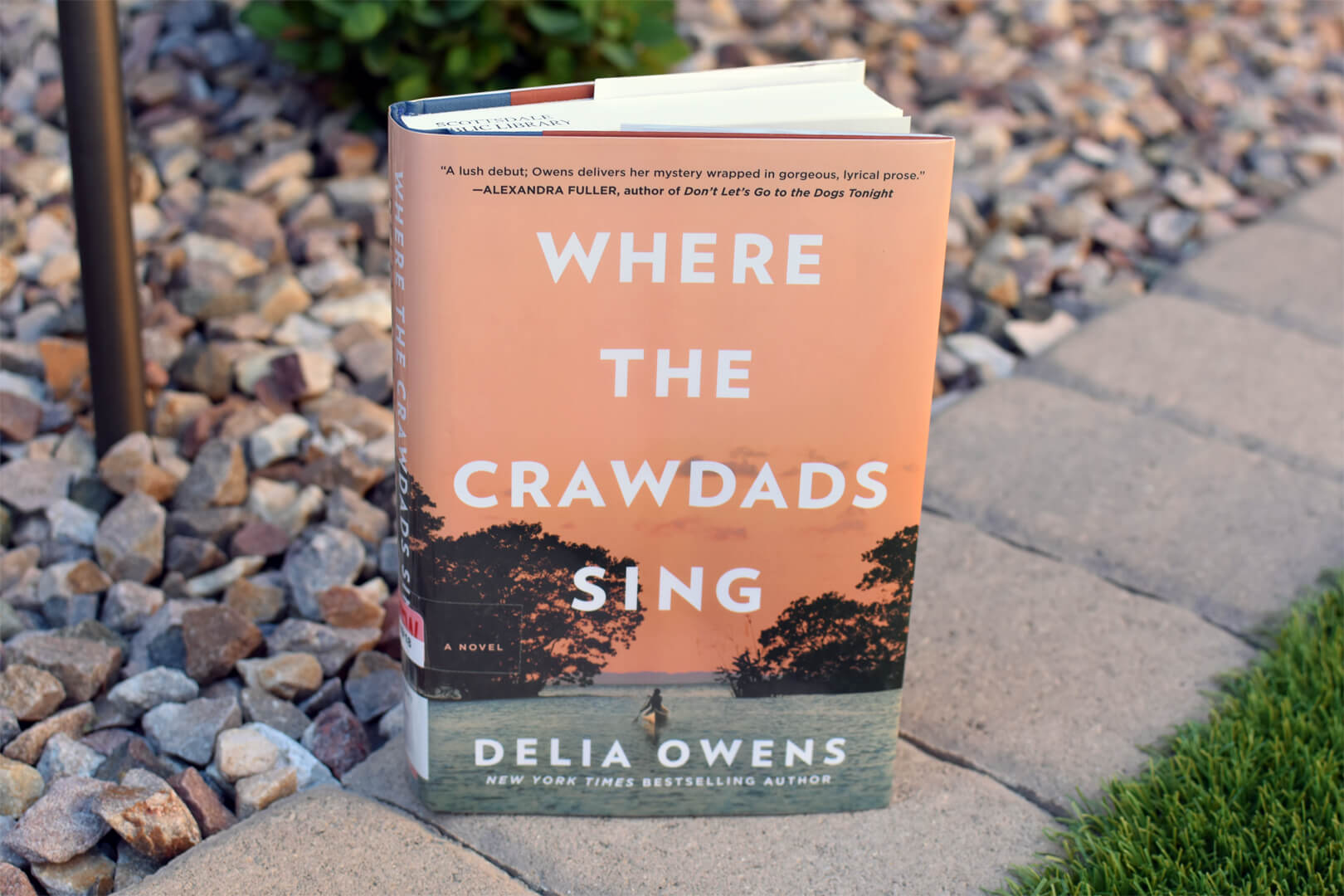 By Gini Rainey

Imagine, if you will, a shack in the middle of the backwater marshes of the Atlantic Ocean in North Carolina.  The setting is as raw as the story that Owens tells about the abandonment and coming-of-age of young Kya.
Left behind by her entire family at the age of six, Kya learns more about life and survival in a short time than most people learn in a lifetime.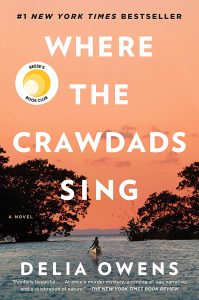 Ms. Owens', no stranger to the publishing community having several books in print, paints a world full of wonder and discovery as Kya explores the beauty of nature around her as she struggles to stay alive.
Living on the edge of a community that neither helps her nor understands her, she grows into a beautiful, highly intelligent young woman with the help of a young boy who was a friend of her brothers.
Expertly building characters you will come to either love or despise, Ms. Owens laces Where the Crawdads Sing with a hint of physical abuse, romance, and murder.
Owens has created a book that has everything necessary to keep the reader turning the pages to the surprise ending.
5 of 5 – Copyright 2018 – G. P. Putnam's Sons