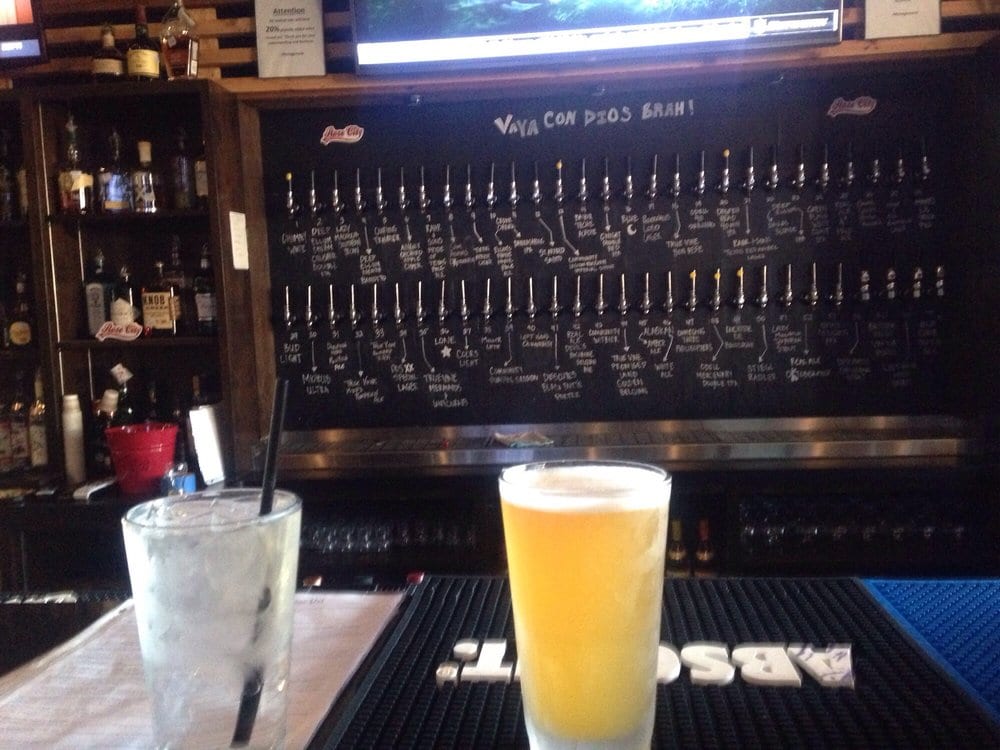 By Gini Rainey
What could be better than spending an evening with your friends and raising a glass or two?  Well, it would be spending the evening with your friends at Rose City Draft House and Bar, where your choice of beverage is challenged by the 57 craft beers on tap, along with drink specials that are mind boggling and a good wine list.  Speaking of mind boggling, show up on Monday nights and you can test your massive wealth of useless information when Chaz' Trivia contest gets into full gear at 7:45pm.  Not only is it fun to test your brain power in a room full of folks, but they have some mighty awesome prizes to hand out, too.
Set back from the Broadway/Reick Road intersection behind Racquet and Jog, it won't take you long to figure out why Rose City has become a great gathering place for those with discriminating tastes in craft beer.  While some of you have already determined your go-to brew, the guys behind the bar are pretty darn helpful when it comes to deciding what to try, and once you do they make sure you have a nice cold glass in front of you in record time.
Now what does this entry have to do with "The Dish of the Week?" I hear you asking.  Here's the deal – on your way to a great evening at Rose City, you can pick up your favorite pizza, sandwich, wrap, or whatever you would like to eat and bring it along with you or better yet, pick a place that delivers and have it brought to you at the bar.  Now, tell me how can you top that!
With a back bar loaded up with some great ales, great servers, and great fun, it would be a shame to let life pass you by without visiting Rose City this week to find out what adventures are waiting for you at 5393 S. Broadway.  Open Sundays-Fridays 1pm-12am and Saturdays 1pm-1am, you can find out even more about this great pub by visiting https://www.facebook.com/Rose-City-Draft-House-and-Bar-1542558999292848/home or calling (903)561-2739.

Baby, It's Cold Outside! What to do in Tyler on a Dreary Rainy Day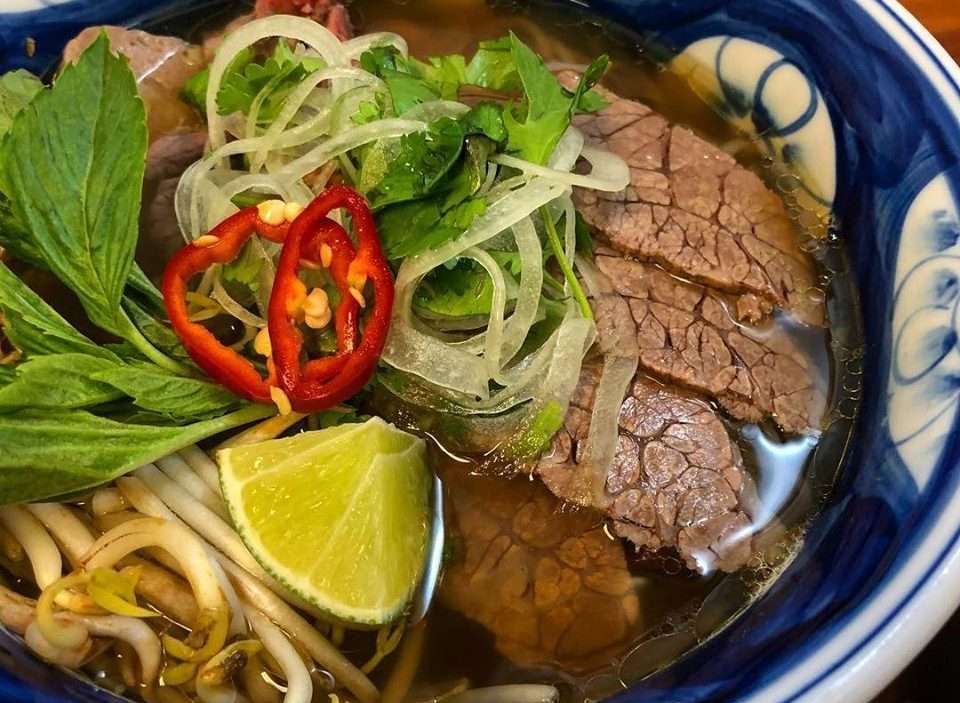 By: Holli Fourniquet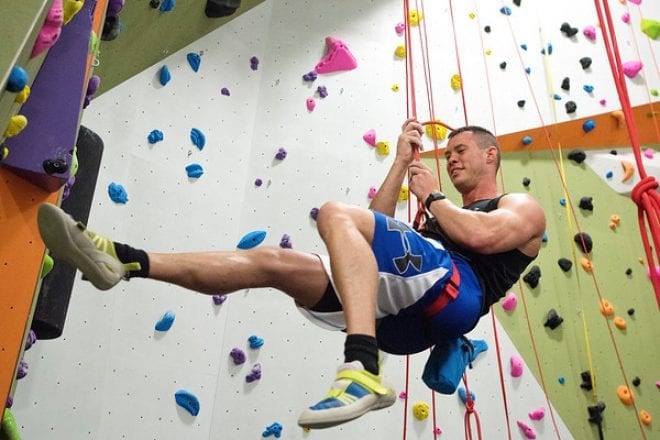 There's a saying, "If you don't like the weather in Texas just wait a few hours." That has certainly been true of our winter so far this year. So it's understandable if you haven't exactly prepared for cold weather when it hits. Not to worry; here is a quick guide to fun things you can do in Tyler even in cold weather if you happen to find yourself unprepared.
As self-proclaimed foodaholics, our first thought when a cold front hits is where to find some comfort food to warm our bellies. Chili is typically a good go-to meal for when cold weather hits, and here in Tyler, you can get chili in a couple of different forms. There is the traditional bowl of chili. One of our favorites is found at Rick's on the Square located in Downtown Tyler. This chili will give you the answer to that age-old question: should chili have beans or not? At Rick's, that answer is definitely yes! The recipe is also a little on the spicier side, which makes this the perfect bowl of chili to warm you up!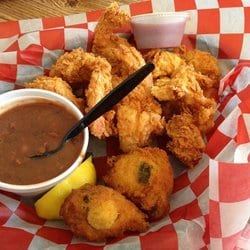 Another great comfort food during cold weather is gumbo. Try some of the best gumbo this side of Louisiana at The Catch, located at 1714 S. Beckham Ave.
Some people just like to stay in when it's cold, and that's ok. Stop by FRESH by Brookshire's to pick up your cold-weather comfort food, made fresh by a chef and ready for you to heat and eat at home. Here you will find seasonal soups, chili, casseroles, and family packs of tamales. Everything you need to warm your belly from the comfort of your own home sitting in front of the fire.
Another gold weather food is gumbo. Happy Fish House has great gumbo – it's rich and the roux is made perfect. Get it with a side of hushpuppies!
Toritlla soup anyone? Don Juan's on the Square offers a huge bowl for a great price and its authentic and hits the spot when it's chilly outside.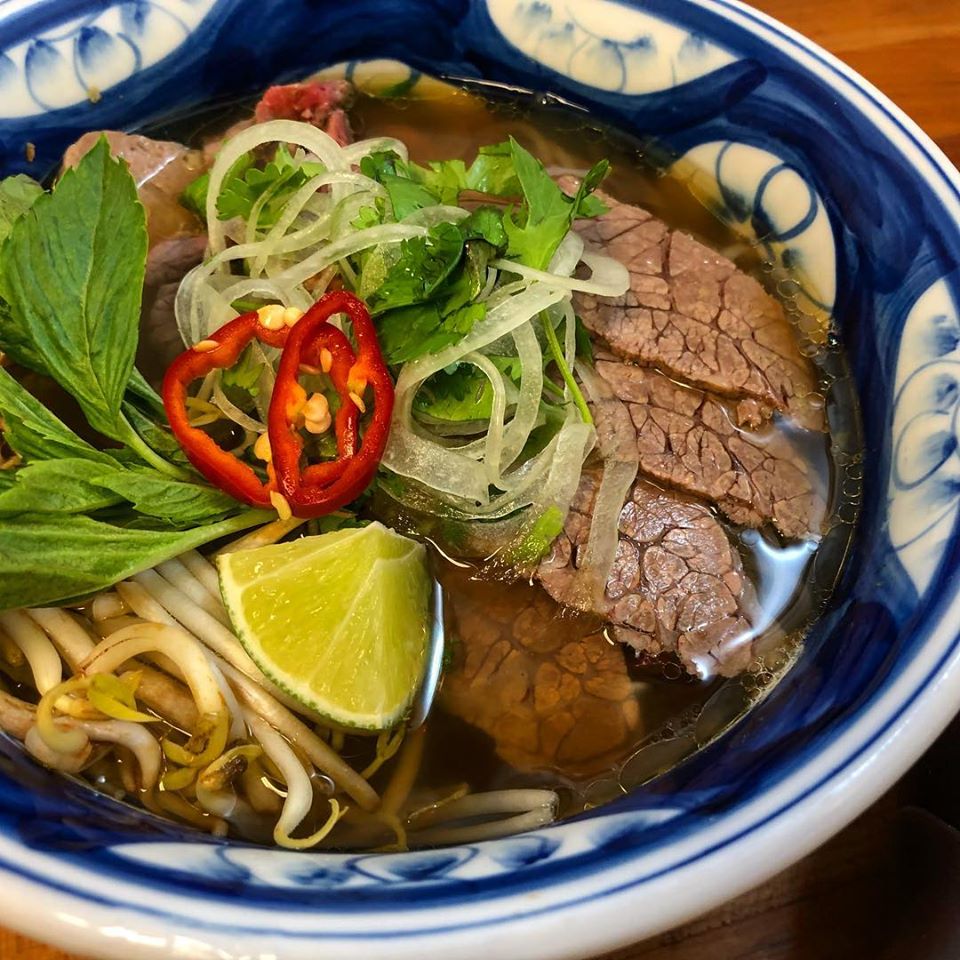 Pho from What's Sub Banh Mi on S. Broadway has chicken or pork. Check their Facebook to see which is featured today) and is locally-owned. This warm soup is a fav. It is also low calorie if your New Year's resolution was to slim down a bit.
Speaking of staying in on a cold day, you're going to need a good book to keep you company. Head over to the Tyler Public Library where you will find books and more. The Tyler Public Library is not your typical library. Of course, you will always be able to check out that bestseller you have been meaning to read, but you can also check out movies or participate in one of their many events.
The Tyler Public Library offers everything from Family Movie Nights and Lego Block Parties to various classes such as sewing and career training to author meet and greets. It's definitely a place you might want to get familiar with this winter.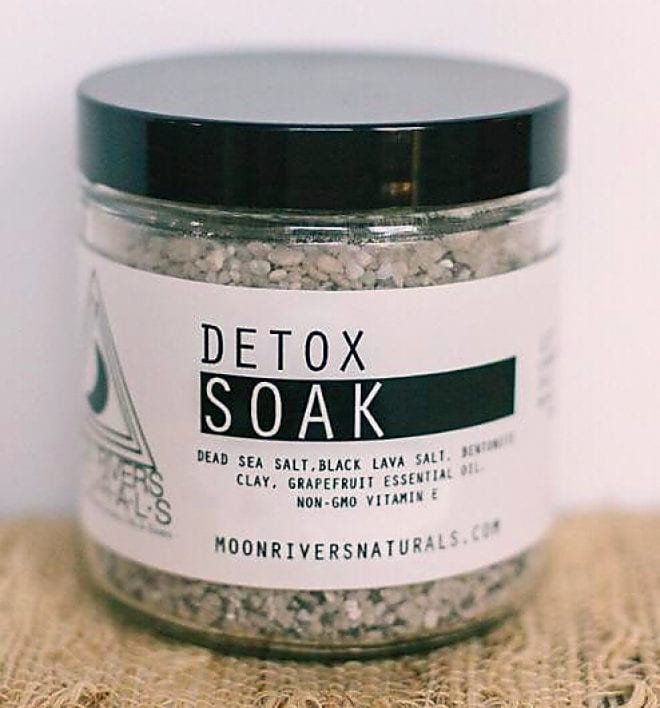 To get your blood circulating on a cold day, you might go shopping. Whether you're looking for a great bargain or something more high-end, Tyler has all the shopping you could want. Plus, if you stay in Tyler to shop, you won't have to fight the traffic of a bigger city in this cold winter weather.
The typical retail therapy shopping, however, is not all Tyler has to offer if you are looking for some interesting cold-weather recreation. Head to Moon Rivers Naturals. Here you will find body products like soaps and essential oils using local, organic, and real ingredients.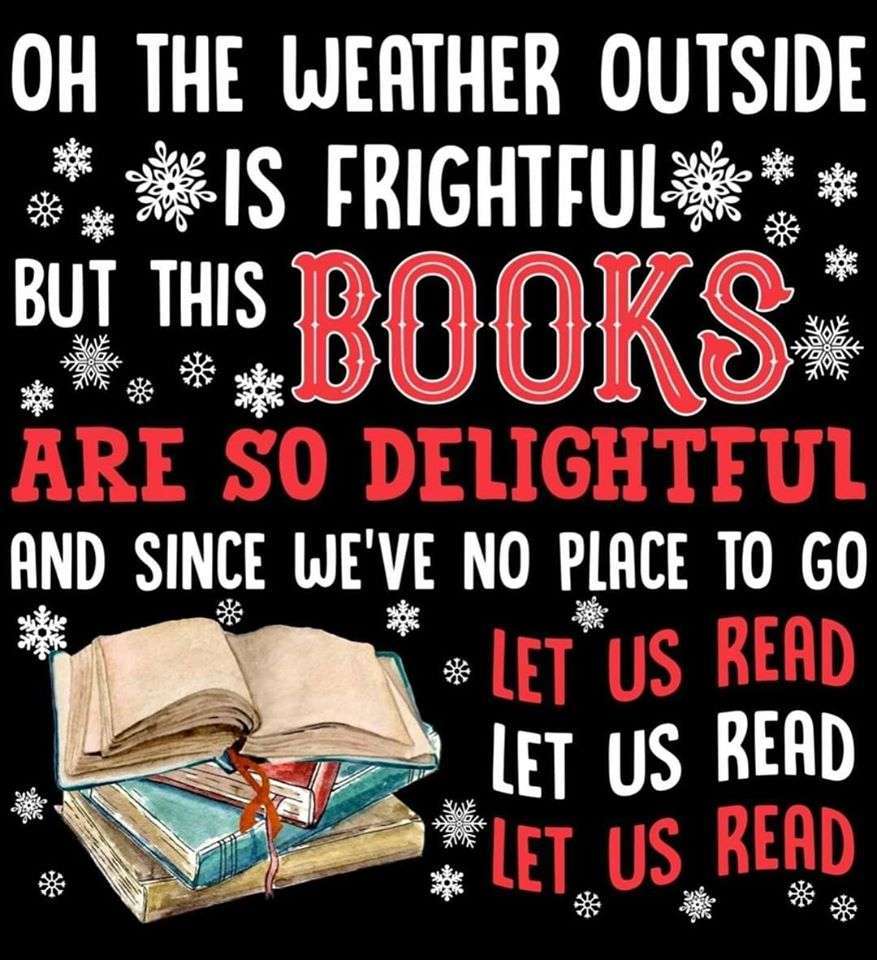 Or since you have a cold day and nothing to do, search through some of Tyler's best antique, junk, and consignment shops to find your next treasure at Ye Olde City Antique Warehouse.
Is your perfect idea of 'what to do on a rainy day' browsing around a bookstore? Check out Pea Picker Bookstore. From old to new, to collectibles and more – there is something to be uncovered in the treasure trove of all things books.
A cold day might be the perfect day to try out one of Tyler's microbreweries: True Vine Brewing Company or the newly opened ETX Brewing Co. located at 221 S. Broadway Ave., Downtown Tyler.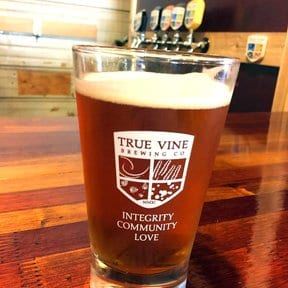 Research has shown that beer can combat stress, boost your memory, makes skin more beautiful, and can even be used as a cold remedy. In addition to the health benefits, True Vine Brewing also points out, "Because it's cold outside, your beer will maintain the same temperature it was poured at until it's consumed."
Both microbreweries have enclosed spaces for the cold days. So get out there and drink a local craft beer!
Wanna hear some live music? Check out our extensive Live Music Gig Guide for who is playing where and what time.
The Tyler Museum of Art always has wonderful exhibits of high quality. They are located on the TJC campus and most exhibits are either free or have a small fee to see.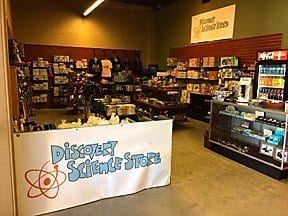 Got the kid's with you? Head to Discovery Science Place in Downtown Tyler for a fun day of science-based activities for all ages.
Times Square Cinema's Grand Slam is also a good place for the kids (and adults) to let off some steam with their arcade of games, bowling alley, lounge and tons more games.
Tyler Rock Gym is a great place to get some unique exercise inside and is geared for all ages and skill levels. This is an amazing place to climb the walls (see what we did there :o) ).
There is plenty to do in Tyler on a cold day; these are just a few of our favorites. Warm-up in some of the best ways possible this winter. Soon you will be singing along with Elsa from Frozen, "The cold never bothered me anyway."
For more ideas on these and other things to do in Tyler go to VisitTyler.com.

Bored? Find something FUN to do…Download our App!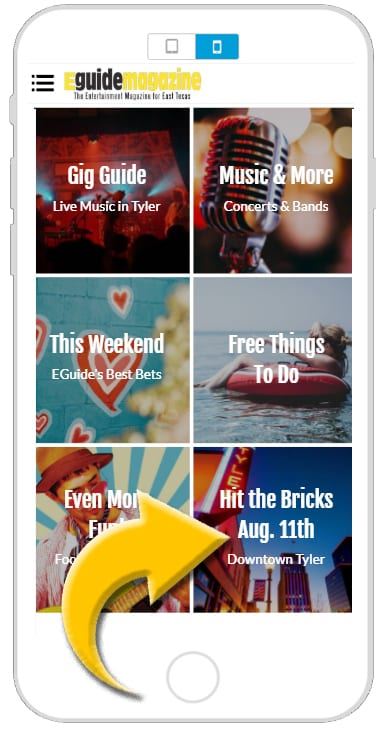 Looking for something to do? Want to know who is playing live music around town?
See what is going on Downtown?
What is "EGuide Tyler TX"?
"EGuide Tyler TX" is a FREE events app from EGuideMagazine.com, the #1 entertainment guide for Tyler, Texas and the northeast Texas region.
What can "EGuide Tyler TX" do for me?
With "EGuide Tyler TX" you can:
Find new places to eat and drink.
Get info about the best local live music going on daily
See what is going on today, this weekend, or next month
Find festivals, theatre, art, concerts and tons more
Enter to win fabulous weekly giveaways
The easy-to-use menu helps you find out what to do this weekend…all at your fingertips….plus, it is FREE!
Download our free app "EGuide Tyler TX"!
Date Night: From Fancy to Simple, Tyler Offers a Lot of Romance

By Holli Conley
In Tyler, the city of roses, it's not hard to find a romantic spot to take that special someone. Whether you're celebrating an anniversary or simply spicing up a free weekend, these are the best date ideas for fun, quality time with your significant other.

Paint A Pretty Picture
Locally at Pinot's Palette, located at 322 ESE Loop 323 next to Plato's Closet in Tyler, you and your date can paint together! The studio has really neat, two-part mirror pieces that transform upon completion into an intricate design. You can also complete your masterpiece right there in the studio by picking a frame to suit your style for $35, making it possible for you, the proud artist, to walk away with your creation ready to hang.
One small step inside the front door of Pinot's Palette and you will feel your creative fire burning and want to put palette to canvas. The large, colorful painting area is jammed full of workspaces just waiting for the next budding artists.
Something also really unique at Pinot's Palette is the opportunity to paint your pet. Send the studio your pet's likeness and they can laser it onto canvas, then you can finish the creation with paint in the studio.

A Night on the Town
Downtown Tyler is a great spot for a romantic evening. Start the evening with dinner at one of Downtown's restaurants. For a fine dining experience try one of Tyler's newest restaurants: Jack Ryan's Steak & Chophouse. Take advantage of the free valet parking and really wow your date.
There are also a couple of options for more casual dining such as Don Juan's on the Square.
Next, take in a show with VIP box seat tickets at the historic Liberty Hall. The box seats are the best seats in the house and will be a little more intimate for a date night.
End the night with a cocktail or dessert and live entertainment at Rick's or Jake's.
All of these are conveniently located within walking distance of one another and make for a great night out on the town.

Dinner and a Movie
You can never go wrong with dinner and a movie, but sometimes you're in the mood for something a little more exciting. Spice up this classic date idea with some of Tyler's unique theater options.
Grab a picnic dinner, lawn chairs, and watch a movie under the stars at SkyVue Drive-In Theater. This theater offers tickets for $6 per person and shows a double feature.
One of Tyler's newest theaters, Studio Movie Grill, is another interesting option for a movie night. Studio Movie Grill is a one-stop-shop for dinner and a movie. You can eat dinner while watching a movie, or have a dessert or cocktail while you watch. Studio Movie Grill also offers classic date night movies for $3 a ticket on select nights. Check their website for details.

Enjoy Live Music
Tyler comes alive with the tunes of good music around every corner. Whether you are interested in a specific music event such as the Red Dirt BBQ & Music Festival or listening to a local band, Tyler has a variety of acts to satisfy your musical tastes.
Some of our favorite places to catch local bands are Cork Food & Wine, Stanley's Famous Pit BBQ, XLN, and Republic Ice House – just to name a few.
Downtown Tyler offers several fun acts as well on the weekend at Jake's or Rick's. Or for a more classical night you might choose to see a performance by the East Texas Symphony Orchestra.
No matter if you want to dance the night away or enjoy a cocktail with music in the background, Tyler has what you're looking for.

Go on an Adventure
There's something awfully romantic about going on an adventure together, and there are plenty adventures to be found around town.
Try hiking, biking, camping, or water sports at Tyler State Park or one of Tyler's many public parks.
Runners might consider doing a color run or mud run together in the area.
Animal lovers can enjoy Caldwell Zoo or Tiger Creek Wildlife Refuge.
For the thrill seekers, try one of Tyler's newest attractions: One Way Out. If you are a fan of puzzles and problem solving, this game is for you. You will be locked in a room where your team will use clues, hints, and teamwork to escape before time expires. Working together to solve the clues is a great way for a couple to get to know each other better and build a stronger relationship.

Love Don't Cost a Thing
Let's be honest, dating can be expensive. Luckily, in a beautiful city like this, romance is not hard to find on the cheap.
Tyler is home to several free museums that would be great for a date. Visit the Goodman-LeGrand House & Museum or the McClendon House to tour these romantic historic homes.
For the history buffs, you might enjoy the American Freedom Museum just outside of Tyler in Bullard, or the Half Mile of History Walk in Downtown Tyler. While you're in Downtown, stop by the Gallery Main Street, which features a new exhibit of original art approximately every eight weeks.
Tyler also hosts several cheap or free events throughout the year. Events will include everything from movies in the park to concerts and art walks.
Finally, when talking about budget-friendly date options, we can't forget a stroll through the Tyler Municipal Rose Garden. With 14 acres, 32,000 rose bushes, and more than 500 varieties, this is the largest rose garden in the United States. The Rose Garden is free and open to the public year-round. This is probably the most romantic location in all of Tyler and a great place to bring your love.
With all of the fun options in Tyler, it's not hard to find exciting date night ideas. Whether you want an expensive night out or a date on a budget, these ideas will help. Sometimes it's fun to break away from the norm and try something new. With all these ideas, we encourage you to get creative and get out on the town with your significant other.