Taste of Tyler: April 4th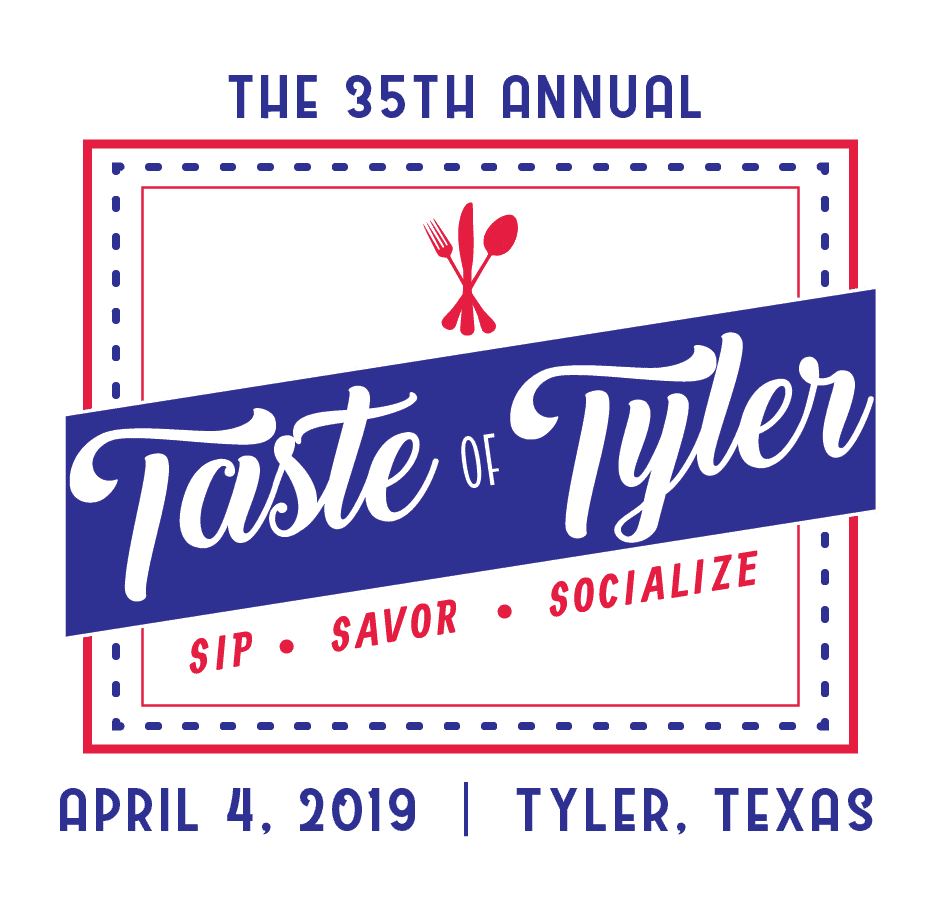 SIP, SAVOR & SOCIALIZE at the 35th Annual Taste of Tyler!
The Taste of Tyler features 'tastes' from our favorite restaurants around town with entertainment from live music and a live culinary competition! Did we mention unlimited beer & wine? You don't want to miss this city-wide event that serves as a fundraiser benefitting the culinary and hospitality students of East Texas!
The annual food favorite event, Taste of Tyler will be here soon! Grab your friends and family and enjoy food, drinks and a live culinary competition on April 4, 2019!
This city-wide event showcases popular food and beverage venues around town! Brought to you by the East Texas Restaurant Association. The event benefits East Texas culinary and hospitality students!
In addition to food, live music will be performed this year. Enjoy the sounds of the Tuxedo Cats while you sip, savor and socialize.
What can you expect to see at this Taste of Tyler versus past events? This year, you'll see over 60 restaurants showcased. There will be a live culinary competition, it's moving to a Thursday night… and did we mention the Tuxedo Cats are performing?
Tickets can be purchased online ahead of the event for $25.
With your ticket, you'll be enjoying free food, free drinks and live music! Did we mention there are free beer and wine, too? Sounds like a good time!