Texas Music Sunday at Love & War in Lindale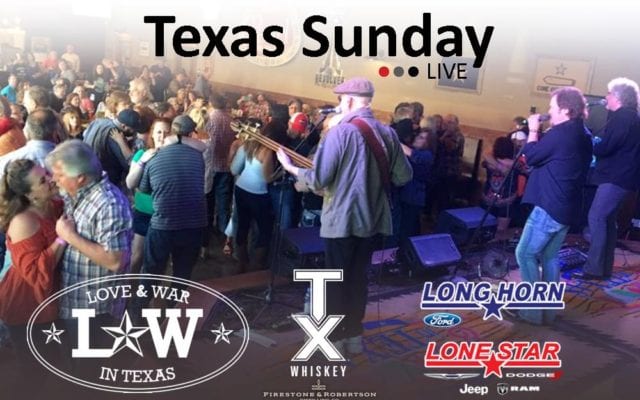 Texas Music Sunday's will be held at Love & War in Lindale. Tickets prices vary and are available at outhousetickets.com. All concerts start at 4pm. The following concerts are scheduled:
August 19th: Ben Haggard with Lee Mathis

August 26th: Jonathan Tyler and the Northern Lights with Tanner Miller

September 2nd: Mark McKinney with Porter Union

September 9th: The Statesboro Revue with The Briars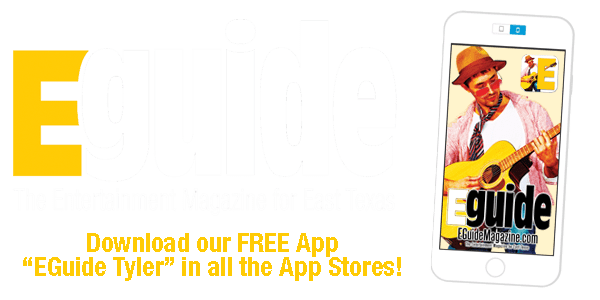 Upcoming East Texas Festivals for 2018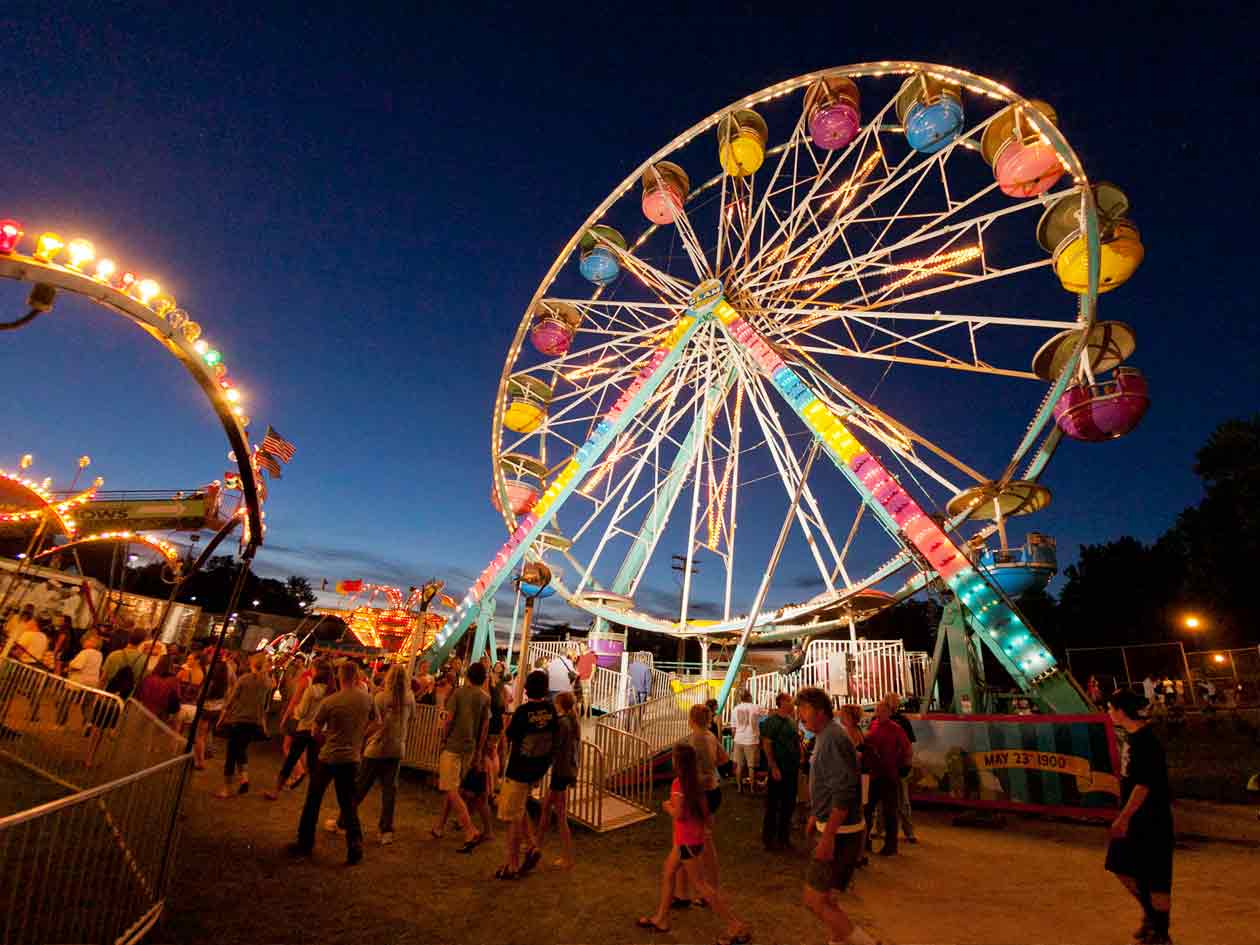 2018 Festivals
East Texas is a great place for all kinds of festivals – from family fun to wine festivals, rodeos, and food specialties. Plan now for these future festivals.
September 14th-23rd – Art of Peace Festival, Tyler

September 21st-30th – East Texas State Fair, Tyler

October 13th – Lindale 2018 Countryfest & Harvest Hustle 5K, Lindale

October 11th – 14th  – Downtown Tyler Film Festival, Downtown Tyler

October 13th – 3rd Annual Tyler Scottish Festival & Highland Games, Tyler

October 13th-14th – Edom Art Festival, Edom

October 18th-21st – Texas Rose Festival, Tyler

October 20th – Harvest Wine Day

October 26th-27th – Fall Feral Hog Festival, Ben Wheeler

October 26th-28th – East Texas Rose Comic Con, Tyler

October 27th – Dogtoberfest Craft Beer Festival and Animal Adoption Event, Tyler

November-December – Rose City Christmas, Tyler

November 3rd – Red, White & Blue Festival, Bullard

November – 4th Annual Caring for Kids Benefit Festival, Tyler

November 10th – Heritage Syrup Festival, Henderson

November 15th-17th – Mistletoe & Magic, Tyler

November 15th-17th – Reel East Texas Film Festival, Kilgore

December 8th – Blue Santa Pub Crawl, Downtown Tyler
It's Getting Hot In Here: Tyler's Pools, Spraygrounds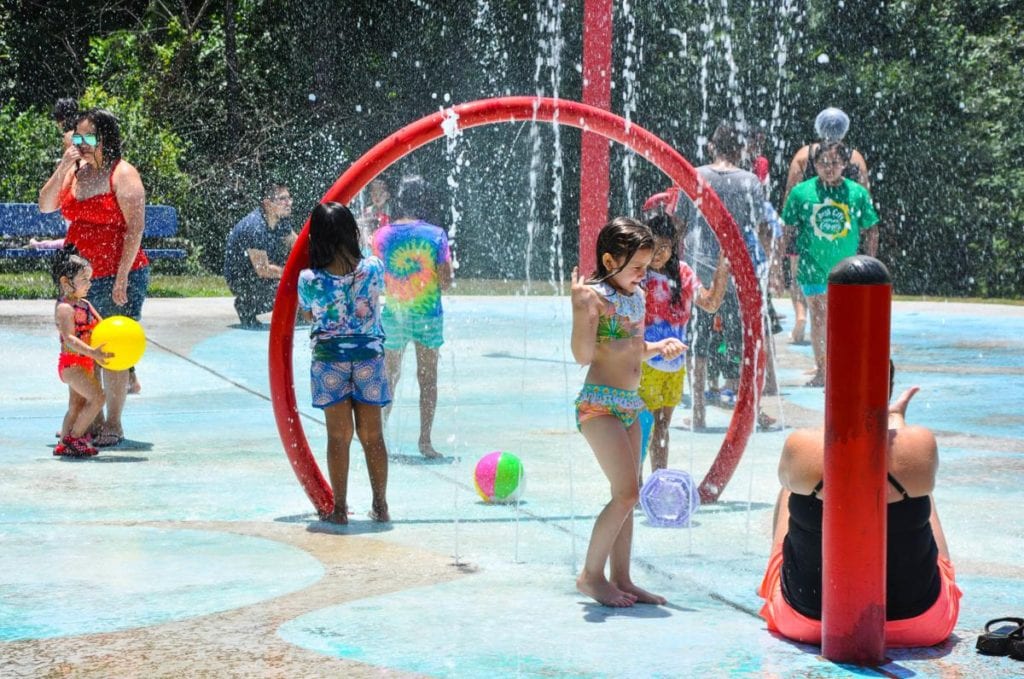 Several places have a "fun time in the sun" summer planned around east Texas and although summer officially kicked off June 21st, there are still many long days of summer to be had.
Fun Forest Pool and its Spray Ground
The Fun Forest Pool and its Spray Ground is located at 900 N. Glenwood Blvd. This is an Olympic-size pool that was built in 1938 as a Works Progress Administration project and is offered to the City of Tyler residents. Admission to the pool is free to the public, but there is a suggested donation of $2 per adult and $1 per child under 17. Children 13 to 18 can come without an adult if their parent or legal guardian first fills out an emergency card for the pool to keep on file. An adult must accompany children under 12. Lifeguards are on duty.
They are open throughout summer. It is open 1-6pm Tuesday-Thursday and 1-7pm Friday and Saturday. Admission for lap swimming is 6-8pm Tuesday and Thursday.
Faulkner Park Spray Ground
The city's free Faulkner Park Spray Ground, located at 410 W. Cumberland Road, is open 9am-9pm daily. Admission is free. It has a spray ground that is operating daily 9am-9pm all summer.
Set up next to the traditional playground, the water feature provides a fun place to cool off. The sprayground is open May through October and is free to the public.
Woldert Spray Ground Park
Woldert Spray Ground Park, located at 701 W. 32nd St. in Tyler, is a free admission pool, but because of its size, is limited to only 75 swimmers at any time. However, if you arrive and the pool is at capacity, you can still cool off because there's a spray ground located right next door. The pool is open daily, except for Sundays, through August.
Bergfeld Park Iconic Seal Spray Ground
Although it is debated whether the fountain is a seal or a dolphin, patrons certainly do not mind and the Bergfeld Park seal fountain has been a local's favorite summertime hangout for many their entire lives. Many of us remember playing at the park and enjoying the shaded cool sprayground featuring the iconic seal in the middle. The park is spacious with abundant shade making an ideal location for events such as charity runs and craft shows.
Bergfeld Park is centrally located off Broadway Avenue and College Avenue, between Fourth and Fifth Streets. For navigation systems, use 1510 S. College Ave. This neighborhood park offers picnic areas, restrooms, tennis courts, playground, a recently remodeled amphitheater, and of course, the Dolphin Fountain.
Whitehouse Splash Park
Whitehouse Splash Park is located at 309 E. Main in Whitehouse. Open until September, this enclosed park has a zero depth splash pad that creates loads of fun for children and relaxing times for adults.  The park has two large covered pavilions, lots of lounge chairs, restrooms, and a concession stand with a variety of drinks and snacks.
There is a daily charge of $2 for all who enter the park. Reduced rates are available for groups and family season passes are available for purchase.  
Park hours are 10am-6pm Monday-Saturday and 1-5pm on Sunday.
Max McRuiz: No Labels Please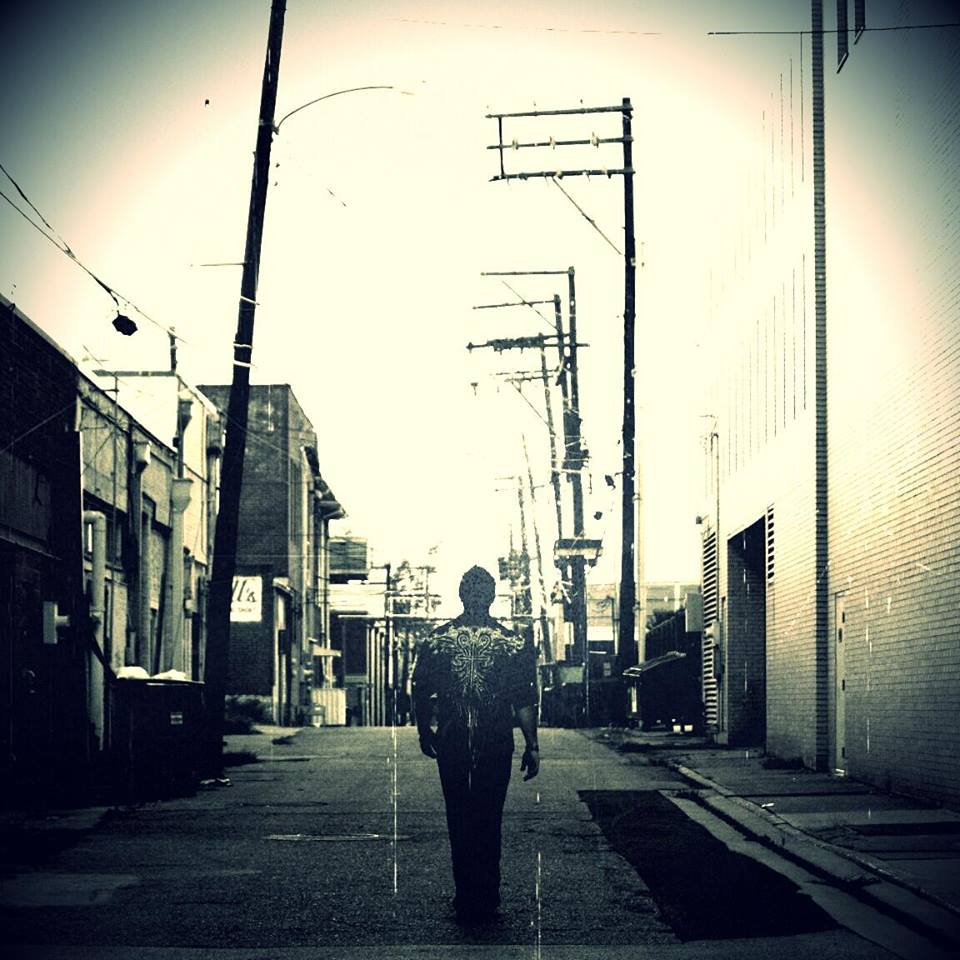 By Johnny Griffith
In the music world there are all sorts of labels for musicians: guitarist, drummer, keyboardist, country artist, pop artist, R&B artist, etc. Then there are those people who transcend any attempt to be put into a box and are constantly evolving their skill and style as they grow.
Allow me to introduce you to Max McRuiz.
Born in Lindale, and raised in Longview, Max inherited a musical past from his grandparents on both sides of his family. Max attended Spring Hill high school where he excelled in the music program. A four-time All Area 1st Chair, and three-time State 1st Chair winner in drums, his passion for music translated into several scholarships and the opportunity to continue his education in music at the collegiate level where he continued to develop skills on several instruments. After studying music education/performance at Kilgore College as well as SFA, Max was a student teacher at Kilgore High School. It was during this time that he realized he probably wasn't destined to be a band director so he started teaching music on the side as a hobby to keep his skills sharp and fresh on his mind.
A veteran of several successful musical projects in the area, Max has recently devoted more time to solo projects and building a new trio for local gigs across the area. I sat down with Max recently for a chat.
Johnny: When did you first start to develop an interest in music?
Max: I developed a love for music at a very young age. My parents would place my crib next to the TV when I was only 8 months old so I could stand up and dance to The California Raisins as they would sing old Motown hits like "Heard it Through The Grapevine" and "Sign Sealed Delivered." My love for music has only grown stronger as the years progressed.
Johnny: You're a multi-instrumentalist. What were you first drawn to, and what do you consider your best instrument at this point in your life?
Max: I started playing drums and guitar around 1999 when my brother bought an old Samick electric guitar and Laney amp and it came pretty easy to me. As the years went on, I picked up the piano and played by ear until college where I had proper instruction on theory and reading sheet music. Although I would admit that the piano is my favorite instrument to play and compose with, I think drums are my forte. I pride myself in the fact that I am a 'Jack of All Trades,' so I try not to become too unbalanced as far as which instrument I am better on.
Johnny: What was your first public performance?
Max: I first took the stage when I was 7 years old for a talent show. I continued doing talent shows throughout school but it wasn't until 2006 when I started a country cover band named Pocket Aces and I started gigging and playing shows. Once in college at SFA, I started my most successful band, Westbound 21, with friends Cody Wayne, Lyndsey Torrez, and Jason Skidmore.
Johnny: You've been involved in several successful local music projects. When did you decide to do more solo work?
Max: In September 2013, I decided to leave Westbound 21 and the big country music scene to play music at my local church. I just started playing solo gigs by myself and with my trio about a year ago. This time around I have the freedom to play exactly what I want without having to stay within the confines of a specific genre or style. My shows have a very wide variety from MoTown to John Mayer to Michael Jackson to Goo Goo Dolls and many more. There is something for everyone.
Johnny: How would you describe your current style?
Max: I would say my current style is easy-listening/Adult contemporary. I play with a loop station so obviously Ed Sheeran has had a big influence on my music.
Johnny: Are you creating much original content or is it primarily covers at this point?
Max: With my last band, we focused a lot on original content but now I just play what moves me. I pick songs for my set that have meaning and are fun to listen to. I play a lot of covers but tend to play them with my own style.
Johnny: About how many gigs a month are you playing at this point?
Max: Between private events, charity gigs, coffee house shows, and big shows with my trio, I play around 3-4 times a month.
Johnny: Is this still in the hobby stage for your or are you looking at a more serious push for a musical career? And if so, what direction would you like to see that path take if up to you?
Max: I have "been there and done that!" My last band played four gigs a week for five years and it burned me out. Now that I am older and have a wife, I enjoy picking and choosing the gigs that I take. Music is an avenue that allows me to express myself but I don't want to ever make it into a "job" again. It takes most of the fun out when you start to try and make a living while attempting to make it big.
Johnny: Anything noteworthy coming up in February or March the readers might catch you at to enjoy your talents?
Max: I've got a couple of gigs coming up in February that will be fun nights.
February 16th (7-9pm) – Bridge 281 Coffee Shop in Longview
February 17th (7:30-10:30pm) –  Central Station in Gladewater
Stay tuned to my Facebook page for other specific dates and times.
Johnny: What has been your best memory so far in your musical career?
Max: December 30, 2013, I got to play at The Dallas Cowboys Stadium for a 30-minute pre-game show. That was a great experience and memory that I will never forget. More recently I got to share the stage with my childhood hero Bryan White a few months ago at The Central Station in Gladewater. That was very surreal and great experience.
Johnny: Besides your own music, what do you listen to currently that gets you excited?
Max: I am a huge fan of Marc Broussard, Ed Sheeran, John Mayer, Dave Barnes, Earth Wind and Fire, Michael Jackson, and Journey to name a few.
Fine Mac McRuiz on the web: