The CoRUNa Series: Participate & #supportlocaltyler

Log 30 miles on the streets on your own time-by the end of each month. Then submit your mileage log electronically and we mail your swag directly to you!
---
iTRI 365 has been brainstorming ways they can help our local community even though we've been shut down.
And they've figured out how….introducing the Community CoRUNa Series!
Instead of medals and t-shirts, each race will have swag they have purchased from a local business.
They'll have a different swag theme each month based on businesses they've been able to connect with.
The goal is that your money to these events pours right back into our community helping our small business owners.
Here's how it works: Log 30 miles on the streets, in your 'hood, on your own time by the end of each month.
Then submit your mileage log electronically through Active Results and they will mail your swag directly to you!
Keep your Distance, Make a Difference!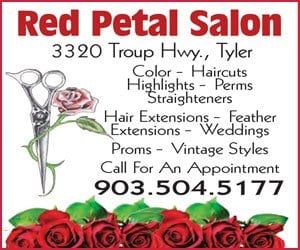 Kilgore: A Daytrip Worth the Drive, Events and More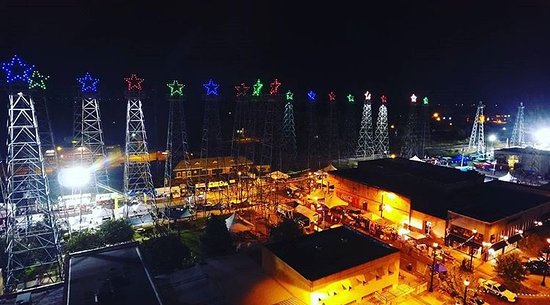 For more events, check out EGuideMagazine.com 's entire


---
There's a lot going on in this historic town. Check out these events:

Get Out, Get Wild, Stay Safe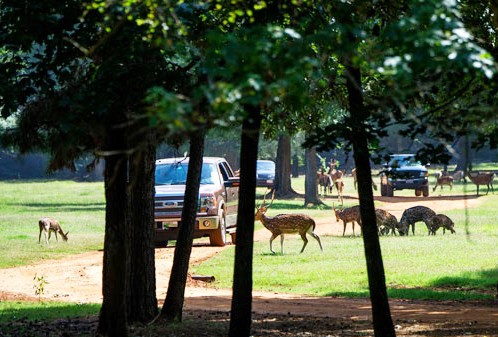 Need to get out of the house? Do your kids need to "do something?" Anything? Cabin Fever is real and I bet you are starting to realize that you need to get outside and do just that – something!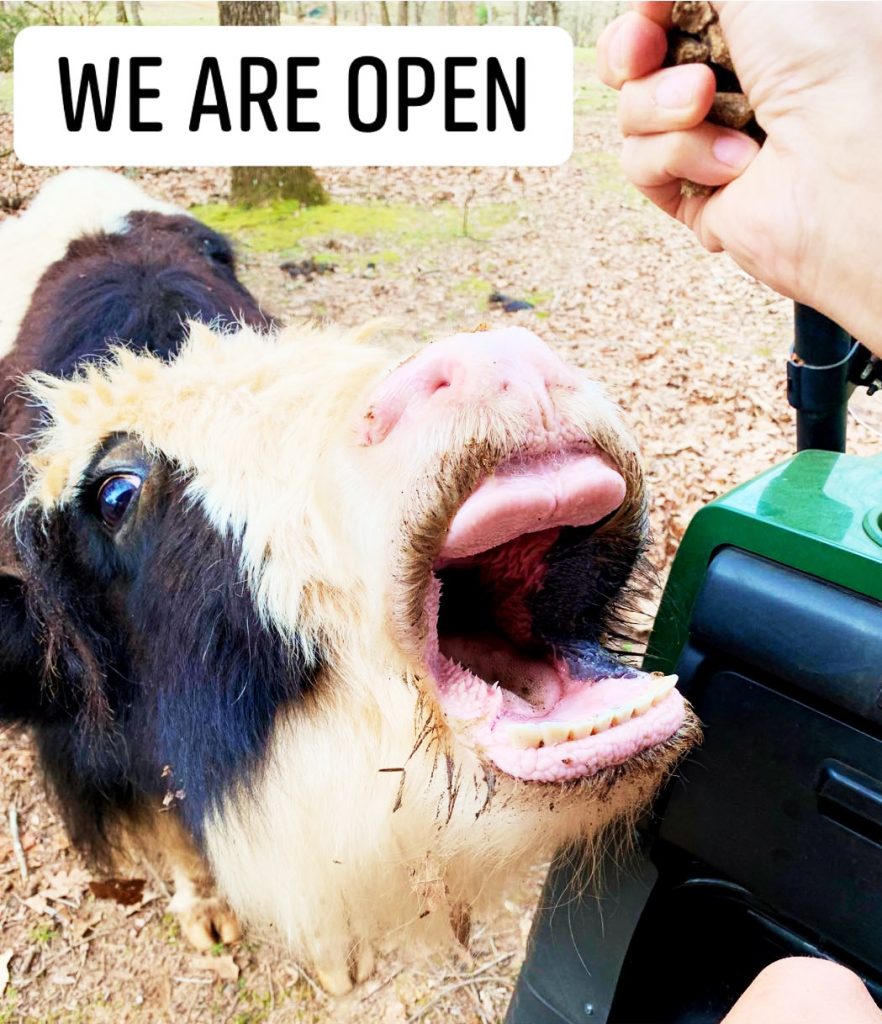 There's nothing better to pass some time than taking a drive. We suggest that you check out the Cherokee Trace Drive-Thru Safari, located at 1200 CR 4405 in Jacksonville. Cherokee Drive-Thru Safari is social distancing at its best plus it's fun, and sometimes it's even comical. It is a fun learning experience too.
Cherokee Trace Drive-Thru Safari is nestled in the lush piney woods of East Texas, 12 miles east of Jacksonville, TX.
It is a wildlife park that is home to an amazing variety of wildlife. See over two dozen exotic and endangered species that thrive in an open habitat similar to their native territory.
You can spot a Watusi (African longhorn cow) mother and calf grazing near a spring-fed pond. Watch the Blackbuck (Indian antelope) studding across an open field.
All of the animals are friendly and inquisitive!
There are Aoudad, deer, Barasingha, Canadian Wood Bison, Dromedary Camel, Emu, Javelina or Collared Peccary, Llama, miniature donkeys, a kangaroo, Rocky Mountain Elk, ducks, Sika, Water Buffalo, Zebras, Yaks and Wildebeest.
Don't know what some of these are? Check out Cherokee Trace Drive-Thru Safari's website and make a game out of spotting each one!
Alligators are around the pond and you might even see a few babies this time of year.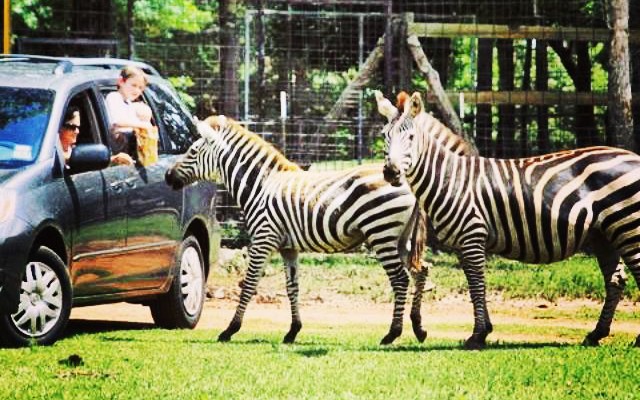 At your own pace, you and your family can enjoy a self-guided drive through the hills and open savannahs of this 300-acre preserve.
From the comfort of your own vehicle, you can observe, feed, and photograph these beautiful creatures. This natural environment has miles of roads that take you into a whole different world.
You only have to get out of your car to sign in, pay, and use the restroom facilities if needed.
There are a few simple rules: Stay inside your vehicle at all times. Feed only the food pellets provided. Drop food pellets on the ground do not hand feed. Keep doors closed at all times. Pets are not allowed. Stay on the roads.
Cherokee Trace Drive-Thru Safari is open (weather permitting) Monday-Saturday 10am-6pm and Sunday 1-6pm. The last car is admitted at 4pm.
The price, which includes one sack of feed, is 11.95 for kids age 3-12, 16.95 for adults, and 14.95 for seniors 65 and up. For more info call (903)683-3322 or go to facebook.com/cherokeetrace/.
"We want you to know that your health and safety are our number one priority. Cherokee Trace is following all of the CDC's recommended guidelines for the COVID-19 situation presently before us. At Cherokee Trace, you enjoy the animals from your own car; you only have to come in to check-in and use the restroom facilities.
So, it is a great way to get out of the house but still practice the recommended social distancing.
We kindly ask that if you or a family member is sick, please stay home. We also ask that you use proper coughing/sneezing etiquette and hand hygiene as recommended by the CDC: https://www.cdc.gov/coron…/2019-ncov/prepare/prevention.html.
Thank you for your understanding!"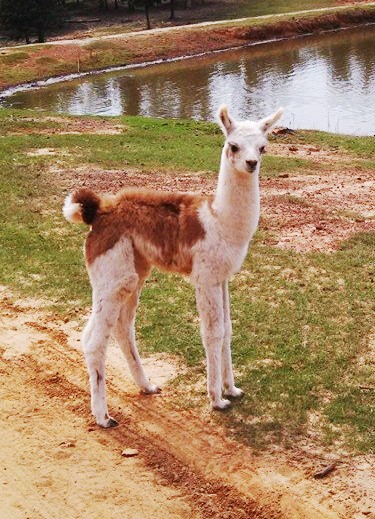 Edom & Ben Wheeler: There's A Lot Going on in these Small Towns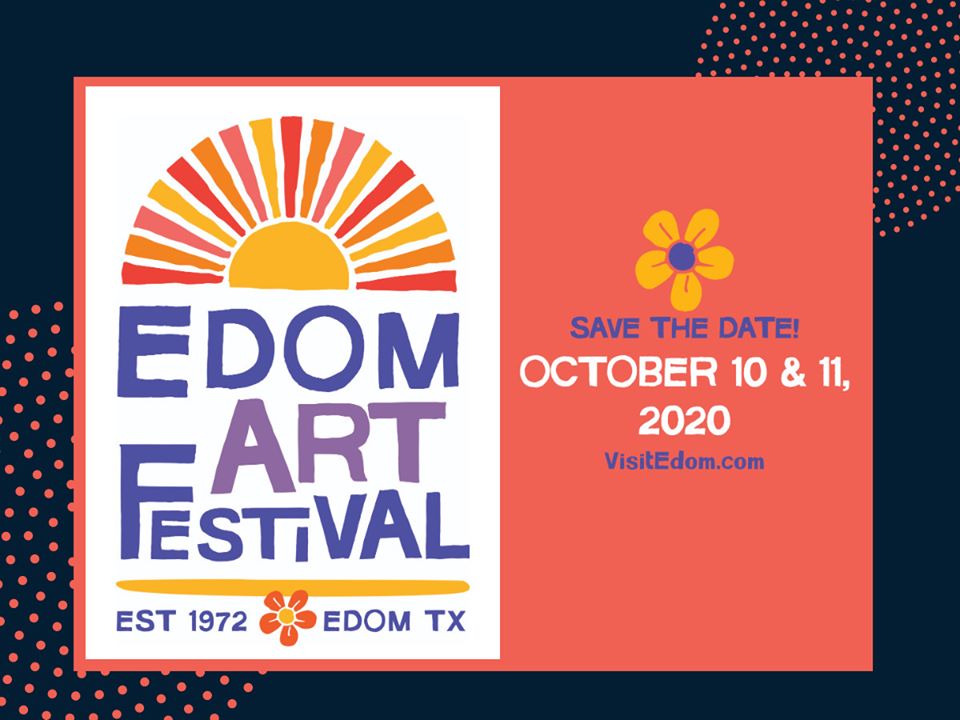 For more events, check out EGuideMagazine.com 's entire


Welcome to Edom & Ben Wheeler!
The Edom Area Chamber of Commerce is composed of a variety of businesses and individuals living in Edom and the surrounding area, who have a shared goal to further the interests of businesses and are willing to invest their time in community development programs – working together to improve the economic, civic, and cultural wellbeing of the Edom area. Located just 80 miles east of Dallas, Edom offers visitors a delightful place to spend a weekend or a lifetime. With the benefits of a small-town feel, and the close proximity to big town benefits in Tyler and Canton, Edom is a great place to start a business, raise a family or simply visit.
Edom is a jewel in the heart of East Texas and hosts artists studios, shops, festivals and events, cafes, gardens, blueberry picking, performance halls, and rental cabins. More info is at www.visitedom.com.
Ben Wheeler is located just a few miles down the road from Edom and continues the artsy feel and vibe. Officially sanctioned as the Feral Hog Capital of Texas and Voted one of the "Coolest Small Towns in Texas" by Texas Highways Magazine, Ben Wheeler is a gem for a fun day of shopping, eating and exploring.
Ben Wheeler hosts a variety of artisans, musicians, dining, shopping and festivals. You can even get married at the Harmony Garden Wedding Chapel nestled in the heart of downtown or bring the kids out to enjoy a day at our unique and historic Children's Library.
There's a lot going on in these funky cool towns. Check out these events: