Dr. Factenstein is In for a Family-Fun Trivia Night

By Barbara Greenbauer
Are you a tried and true trivia buff, or know just enough to yell out the answers to Jeopardy questions?
Either way, you will love the high energy experience of Dr. Factenstein's Trivia, an interactive evening of brain teasers, laughs, and high spirits.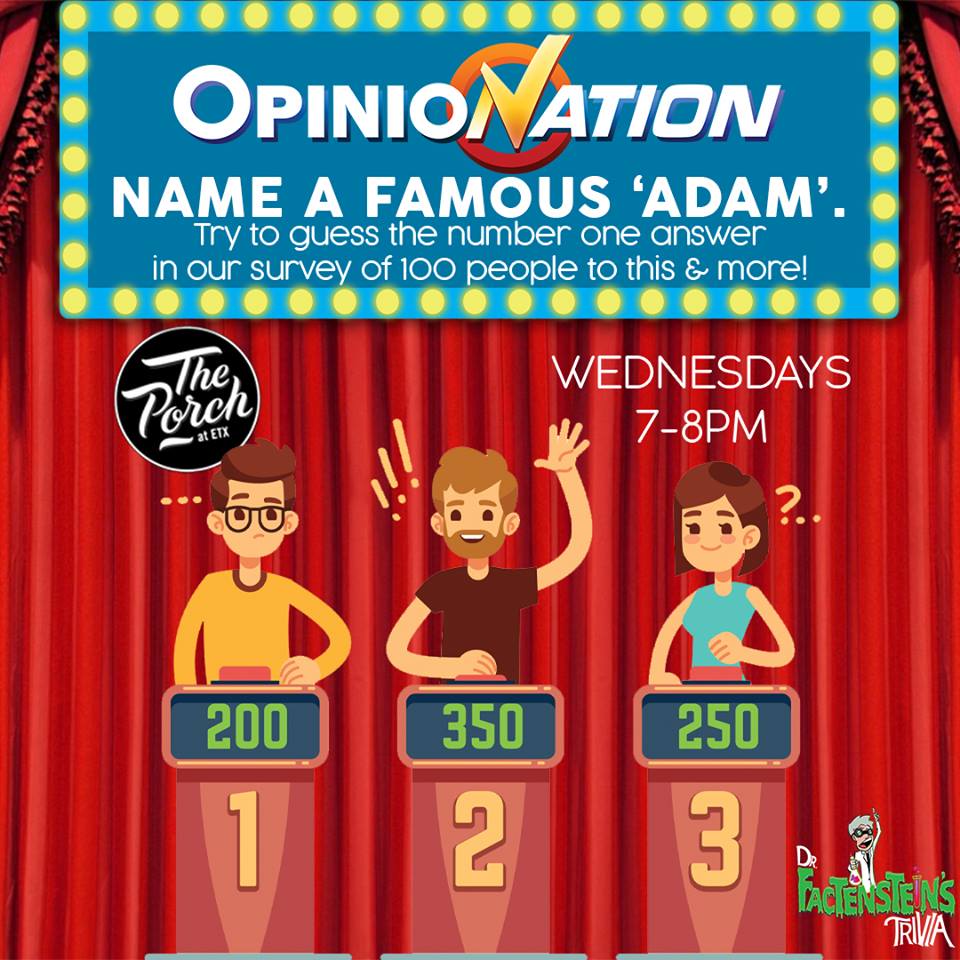 Dr. Factenstein (also known as Kris Price) brings to the table a huge passion for all things trivial and a sense of humor and energy that is unstoppable.
Dr. Factenstein makes quite an entrance, garbed in a white lab coat, goggles, and assorted paraphernalia. And with that, let the games begin!
The night we were visiting, he was leading the audience in an hour of thoughtful mayhem at Bruno's Pizza on Old Jacksonville Hwy. in Tyler, where patrons can eat, drink, and play trivia at the same time. The concept is simple: a venue or restaurant signs on to host the high-energy trivia show and it's a win/win for everybody! The host provides gift cards for prizes that the teams enthusiastically vie for throughout the hour and guests play right from the comfort of their table.
Kris is new in town, but brings a world of experience to his "Dr. Factenstein" business and wants "folks to come out to a totally family-friendly, put your phones down, experience like no other."
The night begins with some simple instructions, with a strict "no phones or cheating policy" – no technology is allowed. Each team is encouraged to make up a catchy name and is equipped with score pads and pencils. The road map for the night is pretty easy: a classic trivia experience with three categories, including topics like video games, plants, animals, Disney, instruments, and sports.
Dr. Factenstein reads the categories and the fun starts. You can jump ahead of the pack before the game even begins and get an extra point by tagging your location in social media and the fact that you are playing the game.
There are four rounds in a game, and even early on the excitement is fast and furious. Most of the tables in the dining room are engaged and in deep discussion on their collaborative answer. Dr. Factenstein announces a final minute and answers are run up to the front of the room for tabulation. When the correct answer is announced, the room erupts in yells, cheers, high fives … and some groans too.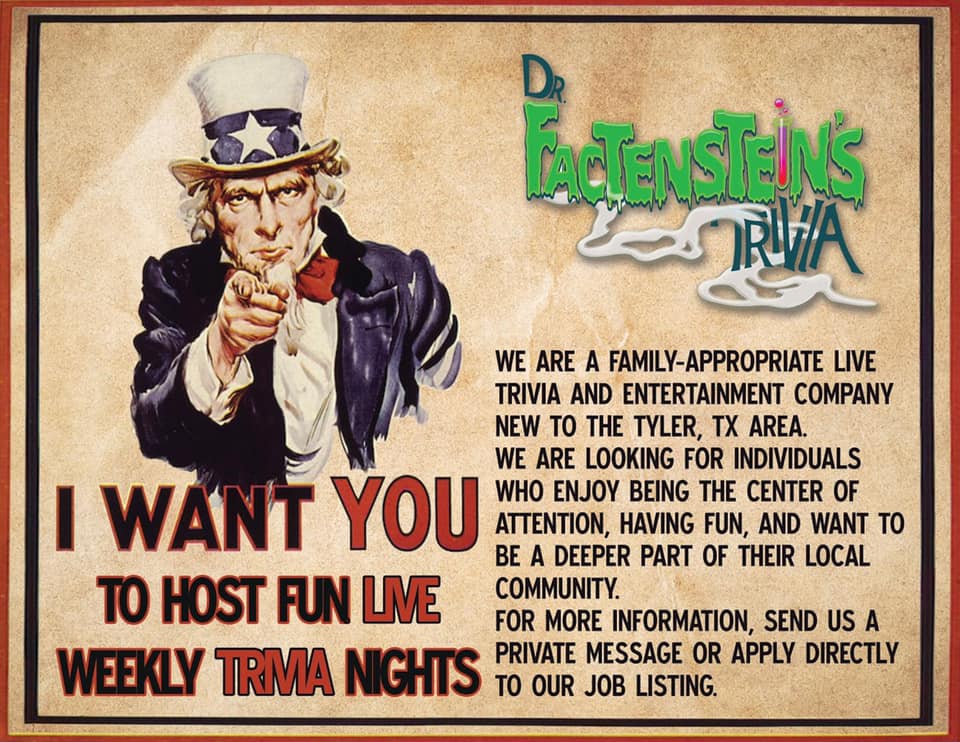 It is a totally family-friendly atmosphere and kids are encouraged to participate. The Stovall family from Bullard is really into the game, with the young sons in the family racing against time to get their answers in. Melissa Stovall said, "We didn't know about the trivia game when we came in to eat but the kids are really excited and having a ton of fun."
The excitement of high stakes competition is in the air as Dr. Factenstein announces the next category, a movie audio clip, which immediately has the crowd whispering to their teammates. Dr. Factenstein reiterates that there is one answer per table and no shouting of answers is allowed.
Dr. Factenstein hosts different versions of the trivia extravaganza including "Opinionation" (think Family Feud), where 100 people are surveyed and players guess the most popular answers. This makes for great family input because answers are totally subjective. A different twist to the game is that players can use their phones all night because it's impossible to find the answers to the survey anywhere online!
"Trivia Bingo" isn't just for old folks! It's a bingo game, interwoven with trivia questions between games to spice things up a notch. Four games of Bingo are played in one hour, and guests can join at any point and never be behind.
There's also a riotous contest designed for gaming and sci-fi fans. "Question Quest" abandons all the standard categories like history, geography, and sports in favor of Star Trek, Nintendo, and Doctor Who questions geeks and nerds will love.
As the hour winds down on the night we attended (and the good Dr. is very strict about the timing), the energy is running high. The final question is upon us, with bidding from each team anywhere from 0-20 points. This time, you can be wrong and the bid will be subtracted from the final score.
Pens are down, answers are in and the scores are very close. The team called Potent Potables took top honors that night, and received their prize amongst cheers and a lot of whooping and hollering. The top three teams are all winners and had a great time proving their trivia prowess.
Dr. Factenstein's weekly trivia schedule looks like this:
Tuesdays (7-8pm): Bruno's Pizza (15770 Old Jacksonville Hwy., Tyler) – Variety Trivia

Wednesdays (7-8pm): Fuzzy's Tacos (6361 Old Jacksonville Hwy., Tyler) – Traditional Trivia

Wednesdays (7-8pm): The Porch at ETX Brewing Co. (221 S. Broadway, Downtown Tyler) – Opinionation

Thursdays (7-8pm): Taqueria El Lugar on the Square (111 W. Ferguson St., Downtown Tyler) – Trivia Bingo
For more info, you can call (903)326-9937 or send an email to Dr.Factenstein@gmail.com for more information.
Dr. Factenstein is constantly adding new venues and times, so check him out on Facebook (facebook.com/DrFactenstein). The good Dr. also posts a special clue to the evening's lineup so it's always a good idea to take a look before you go.
Dr. Factenstein also offers the trivia experience tailored especially for weddings, schools, corporate events, fundraisers, and youth groups.
"We are dedicated to helping local businesses receive more customers and providing a fun and interactive evening of entertainment, free of screens and technology where folks can bond and just come closer together," said Dr. Factenstein.
Swing by and play … it will be an unexpected bonus to your evening meal, and you'll leave with a smile on your face and maybe even a trivia triumph!

East Texas State Fair is coming to Town Sept. 20th-29th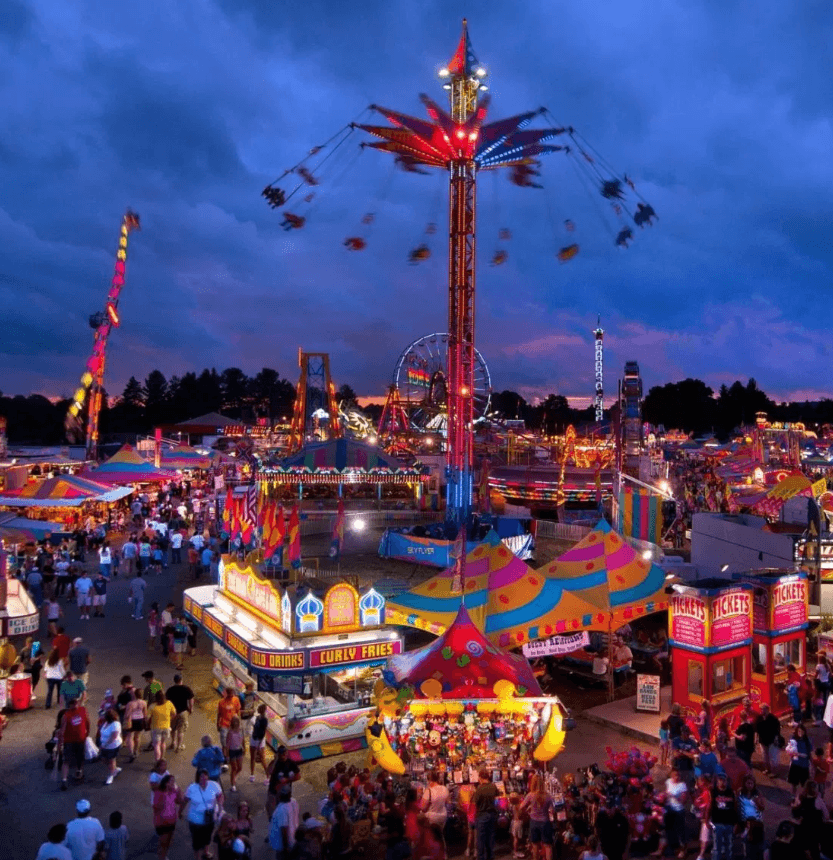 The fairgrounds explode with excitement for the 104th annual East Texas State Fair – the largest and longest-running event in East Texas. Fairgoers will experience a wide variety of attractions and shows, fantastic food, thrilling carnival rides, live music, livestock shows, animals, and so much more! 
Legendary rock icon Bret Michaels and Texas country superstar Aaron Watson are headlining the 104th annual East Texas State Fair!
Tickets are on sale now. Tickets are limited and are expected to sell out quickly. Tickets to these shows are $30 (including Fair admission) and are available online only.
You will not be able to purchase tickets at the gate for these concerts. All tickets are general admission. This is a festival-style stage with standing room only.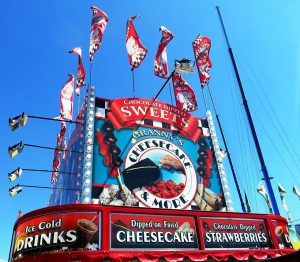 The Stonewater Roofing Stage is an all-new unique concert venue providing an extraordinary concert experience. Concertgoers will feel more connected to the artist with the help of a large catwalk extending into the crowd, large video walls, and unprecedented special effects.
In addition to The Stonewater Roofing Stage, there will be free nightly concerts on the Community Stage located in The Summit, an upbeat club atmosphere with drinks, dining, and live entertainment. Concerts on the Community Stage are FREE with fair admission and do not require a special concert ticket. 
The music schedule is:
Stonewater Roofing Stage: 
September 21st (8pm): Aaron Watson with Chris Colston*
September 28th (8pm): Bret Michaels with Ashmore*
September 29th (4pm): La Invasora Conjunto Fest featuring La Fiera de Ojinaga
Oncor Community Stage:
September 20th (9pm): Mike & The Moonpies
September 21st (9pm): Sabrina Toole
September 22nd (9pm): The Tuxedo Cats
September 23rdh (9pm): The Bluez Boyz
September 24th (9pm): Tyler Junior College Jazz Ensemble
September 25th (9pm): Darrin Morris Band
September 26th (9pm): UT Tyler Jazz Ensemble
September 27th (9pm): Holly Tucker
September 28th (9pm): Billie Jo
September 29th (3:30pm, 5pm, 6:30pm): David Beck's Tejano Weekend
September 20th-28th (12:15pm, 5pm, 6:30pm): Rock Bottom Boys
September 20th-28th (1pm, 5:45pm, 7:15pm): Duelly Noted
September 20th-28th (8pm): Kardenni
*requires a concert ticket
FAIR ADMISSION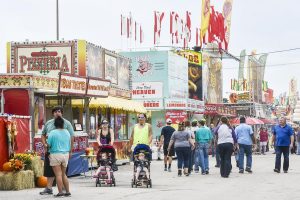 Adult (ages 12+)…………………………$10.00
Youth (ages 6-12)….……………..……..$6.00
Children (under 6)……………………….FREE

R.A.D. WRISTBANDS ($28) You can Ride All Day with the R.A.D. Wristband! Just pay one price for an unlimited number of rides! Available all day, every day! R.A.D. Wristbands can be purchased online and redeemed any one day.
Get your

  FREE Student Ticket (Mon-Wed)!
The East Texas Fairgrounds is located at 2112 W. Front St., Tyler. For more information or to buy tickets visit etstatefair.com.
Don't waste time waiting in line! Use the Express Lane! Buy tickets online and avoid the line at the ticket booth. Just use the express lane to scan your tickets and come right in!
UT Tyler Seeking Participants for 3rd Year of 'Born to Read' Program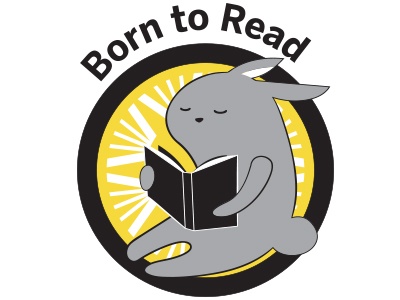 Program promotes early language and literacy in young children
The University of Texas at Tyler announced today that it is seeking participants for the third year of the "Born to Read" literacy program, which promotes early childhood literacy in East Texas.
"The purpose of this program is to encourage children's early language and literacy skills, while also helping parents understand their critical role as their child's first and most valuable teacher," said Dr. Kouider Mokhtari, UT Tyler Anderson-Vukelja-Wright Endowed Professor of Literacy Education.
"We provide parents with training and an initial tool kit of books and resources that   help and encourage them to raise children as readers," said Dr. M. Sathyamoorthy, UT Tyler professor of mechanical engineering, who has coordinated support for the program from the Tyler Sunrise Rotary Club.
The Born to Read program is designed for expectant mothers, parents and legal guardians of children up to 3 years old. The program is free to the first 25 participants who register by Monday, Sept. 30. Participants will be involved in the program through June 30, 2020.
To register or for more information, contact Azalia Perez, aperez18@patriots.uttyler.edu or 903.566.7016.
Other program sponsors include Phi Kappa Phi Honor Society and UT Tyler K-16 Literacy Center.
A member of the prestigious UT System, The University of Texas at Tyler focuses on student success and innovative research in the more than 80 undergraduate and graduate degree programs offered. With more than 10,000 students, UT Tyler has facilities in Tyler, Longview, Palestine and Houston.
FOR MORE INFORMATION, CONTACT BEVERLEY GOLDEN
bgolden@uttyler.edu | 903.330.0495

Family Friendly Events: Fun for Everyone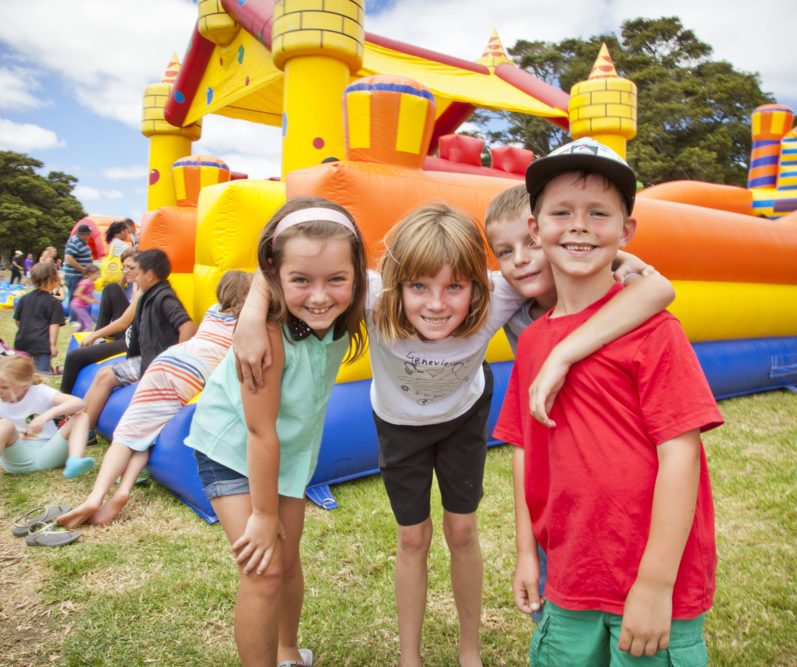 For more events, check out EGuideMagazine.com 's entire