"Table for None" Murder Mystery at Goodman Feb. 16th
"Table for None" Murder Mystery Dinner
On Saturday, February 16th, 6-8:30pm, join "Table for None," a Valentine's Day-themed murder mystery dinner. Tickets are $30 per person and a meal will be provided by a local caterer. Seating is limited.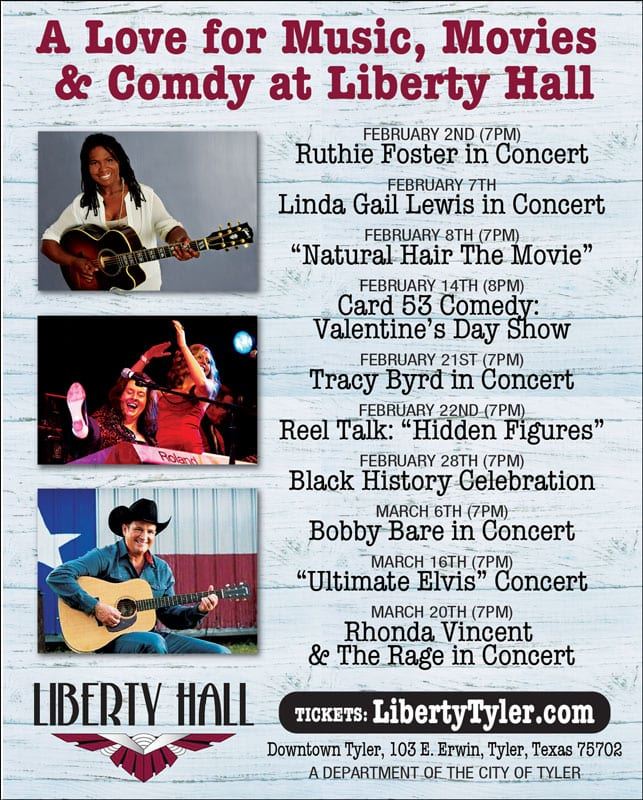 ---
"Just Papers" Exhibit: The Goodman Museum and the Tyler Public Library are partnering in February. The Library will host a shared exhibit from the Goodman called "Just Papers." Visitors will be able to see and read excerpts from the personal letters, medical books, and popular novels in the Goodman family personal collection. Admission is free. This is on display at the Library; hours can be found online at CityofTyler.org. The Tyler Public Library is located at 201 S. College Ave., Downtown Tyler.
Board Games at The Goodman: Bring your family and friends to the Goodman Museum on Saturday, February 9th, 10am-4pm, to play popular board games. Games will be provided and admission is free.
Novel Ideas Book Club at The Goodman: The Goodman Museum is partnering with the Tyler Public Library to start its first young adult book club. This new club meets every first Thursday, 7-9pm at the Goodman Museum. The first book for discussion will be "The Hate U Give" by Angie Thomas, recipient of multiple Goodreads Choice and Audie Awards. Admission is free and refreshments are provided.
For more information about any of these events, please contact Mary Foster, museum curator at gmuseum@tylertexas.com, or at (903)531-1286.
The Goodman-LeGrand Museum is located at 624 N. Broadway, Downtown Tyler.
The Goodman LeGrand home was originally built in 1859 as a one-story, four-room house, and established on a nine-acre wooded parcel of land. In 1940, Sallie Goodman donated the home to the City of Tyler with instructions to maintain it as a museum.
A Texas Historic Landmark since 1964, the well-manicured grounds cover almost an entire city block. It was the first property in Smith County listed on the National Register of Historic Places. In 2010, it was designated a Historic Site by the National Society of the Daughters of the American Revolution (DAR).
To learn more, visit the Goodman LeGrand webpage at parksandrec.cityoftyler.org.