March 29th-30th: The Flower Market at Goodman Museum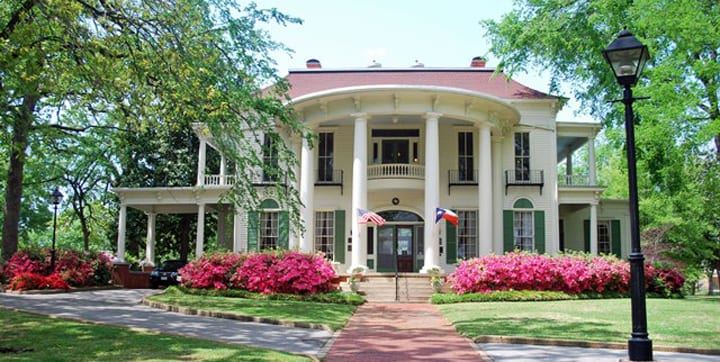 Goodman-LeGrand Museum will host these events this month:
March 29th-30th (10am-4pm): Flower Market at the Goodman – Visit the Goodman-LeGrand Museum for a fun informative day. Information from VisitTyler, Keep Tyler Beautiful, and the Master Gardeners will be provided on-site. Vendors will sell flowers, herbs, and exotic succulent plants. Inside, Goodman is partnering with Valerosa Designs & Gallery to showcase local talented artists who will give talks and have their fine art for sale over the two days. Light refreshments will be available as well as self-guided tours during the event.
April 4th (7-9pm): Novel Ideas Book Club at The Goodman – The Goodman-LeGrand Museum is partnering with the Tyler Public Library for a young adult book club. This new club meets every first Thursday, 7-9pm at the Goodman Museum. "The House on Mango Street" by Sandra Cisneros will be discussed on April 4th. Admission is free and refreshments are provided.
April 19th (10am-7pm) and 20th (10am-4pm): 2019 Artisans and Flower Market at the Goodman – Partnering with Earth & Time Global Productions, come to the Artisans & Flower Market and purchase local flowers, hand-crafted gifts and décor, paintings, and so much more. Food trucks and live music will be on-site both days. There will be an Easter egg hunts held on Friday for the children at 11am and 2pm. For the adults, a Easter egg hunt will be held at 6pm and the eggs will contain restaurant coupons and other unique prizes. Admission is free.
More Info
The Goodman-LeGrand Museum is located at 624 N. Broadway, Downtown Tyler. For more information contact gmuseum@tylertexas.com, call (903)531-1286, or go to parksandrec.cityoftyler.org. Museum hours are Tuesday-Saturday, 10am-4pm. They are closed on Sunday and Monday. Admission is free; there is a $2 donation suggested.
The Goodman LeGrand home was originally built in 1859 as a one-story, four-room house, and established on a nine-acre wooded parcel of land. In 1940, Sallie Goodman donated the home to the City of Tyler with instructions to maintain it as a museum. A Texas Historic Landmark since 1964, the well-manicured grounds cover almost an entire city block. It was the first property in Smith County listed on the National Register of Historic Places. In 2010, it was designated a Historic Site by the National Society of the Daughters of the American Revolution (DAR).