August 6th: Annual Spelling Bee by The Literacy Council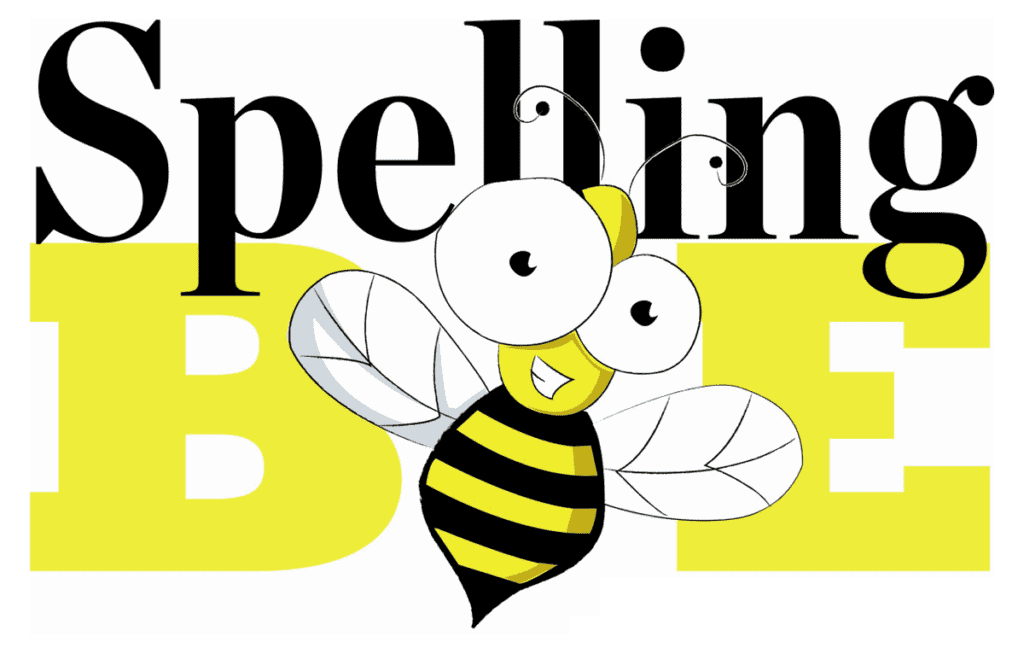 The Bee is Back, Do Not Pass Go!
Literacy Council of Tyler Announces 28
th
Annual Spelling Bee Theme
The moment so many have awaited is finally here, and Literacy Council of Tyler is ready to reveal the theme for its 28th Annual Corporate Spelling Bee. On Tuesday, August 6th, teams will join together in one of the city of Tyler's fiercest competitions, armed with dictionaries, trusted colleagues, and most importantly, the will to win.
In addition to taking home the coveted spelling bee trophy, teams can also win the costume portion of the competition. Costumes must reflect the theme of the year, and there is already a stirring among those who want to know – what will the theme be this year?
"There are those who love a guessing game, but 'I am Sorry,' there is no simple 'Clue' this year," says Nancy Crawford, LCOT Executive Director. "And who would want to waste their time in such a 'Trivial Pursuit'? When it comes to spelling, we have the 'Monopoly' on all the fun. We don't want to 'Risk' making people impatient, plus, it's really just too much 'Trouble.' This year's 28th Annual Corporate Spelling Bee theme is 'Board Games,' and we hope to see everyone there."
From Checkers to Chess, from 'Boggle' to 'Battleship,' the options are endless. "We really are excited about this year's theme, and I think it's going to give our competitors an extra challenge to outdo their creativity from the previous years," Nancy says. "This event is truly made by the teams and sponsors who come year after year, dressed to impress and ready to compete. I can't wait to see the characters who walk through the doors on August 6th!"
The Annual Corporate Spelling Bee is the primary fundraiser for Literacy Council of Tyler, and is held at CrossWalk Conference Center at Green Acres Baptist Church.
Tickets, teams, and sponsorships are available, and information may be found by visiting lcotyler.org or contacting Zoe Lawhorn at (903)533-0330 or zlawhorn@lcotyler.org.
---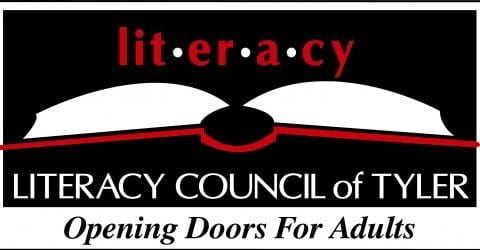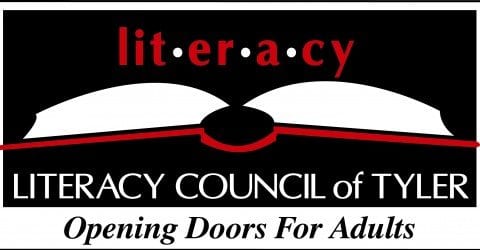 Written and Photographed by Barbara King
"The beautiful thing about learning is that no one can take it away from you" – B.B. King
Just imagine if you were unable to fill out a job application, read a food label, or read a simple story to your child. Literacy is the key to opening the door to self-sufficiency.
It is hard to think of anything that could have more of an impact on a life than one's ability to read. Eliminating illiteracy is the ultimate goal of the Literacy Council of Tyler (LCOT), but their programs and services go far beyond and have lasting and far-reaching effects in the lives of students and their families.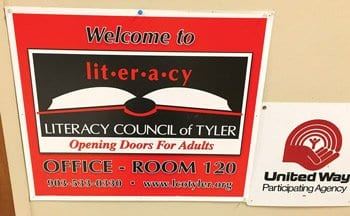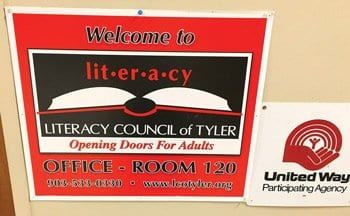 Established in Smith County in 1990, the LCOT provides much needed services that ultimately contribute to the overall quality of life in Tyler.
Passionate and committed LCOT Executive Director Nancy Crawford explains, "The students who come here every week, juggling work and family and making huge sacrifices continue to amaze me. They come in with their heads held down, and we see them learning and improving and growing in their confidence and self-esteem, and it just makes our mission that much more important."
The literacy statistics are staggering right here in our county and the state of Texas. Approximately 4,000,000 Texas adults are in need of Adult Basic Education, and 51% of adults in Texas read below the eighth grade reading level, with 23% reading below the fifth grade level. Currently, Texas has the second lowest percentage of high school graduates in the nation.
Crawford says that these statistics have implications in the workforce, in health systems, in school reform and in the criminal justice system. "Our community realized the great need for these literacy programs years ago, and shame on us if we don't provide the ways and means for folks to escape the cycle of illiteracy," she said.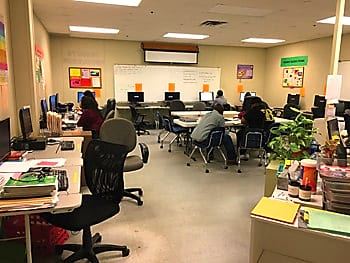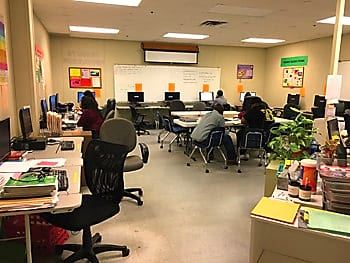 The Literacy Council of Tyler helps students all the way through the journey to literacy, from GED classes, to ESL, to college prep through an intensive college readiness program. As Crawford explains, "We have so many people who are frustrated or discouraged at their lack of knowledge in all areas: math, English, and social studies. They feel ill-prepared to even attempt to take any kind of course, but we meet each student exactly where they are and work with them one-on-one to set up a program that is right for them at their level."
Main classes are held weekly at the Tyler Junior College West Campus, but LCOT has various locations throughout East Texas including Brownsboro ISD, Douglas Elementary School, First Baptist Church, Jackson Elementary, Lindale Library, Mineola Methodist Church, Stewart Middle School, Boulter Middle School, and Fruitvale High School. More areas can be located through their website, www.lcotyler.org.
Marciela Bravo is a single mother of two who has persevered, juggling motherhood, work, and classes to eventually get her GED and move forward to college prep classes. Two nights a week you can find Marciela preparing to take the four tests that comprise the GED: math, science, social studies, and reading/language arts. "I know that I want a better job and to be able to be a role model for my own kids," she said. "Eventually I want to work in a daycare; I love children and I want to be able to help others in our community. My son says, 'Mom, I'm proud of you and how hard you are working.'"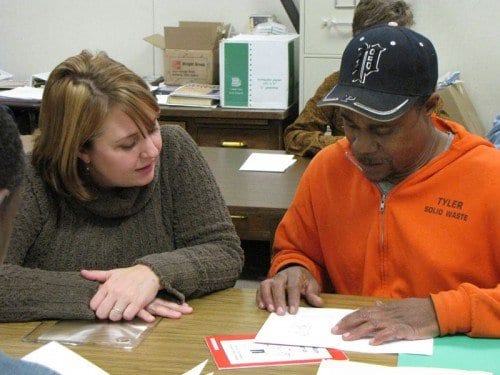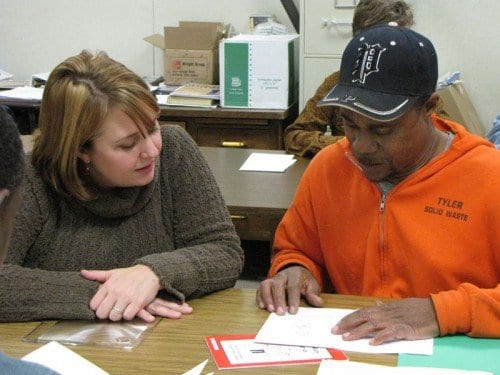 Marciela's very supportive family has made it possible for her to attend classes, study, and have a 100% attendance record. Teacher Rich Roper says, "It is so rewarding to be able to help others achieve their goals and teach the parent to reach the child." Marciela credits Mr. Roper's teaching skills and explanations in the classroom setting to her success.
"When students enroll with us, it is really just the beginning of their journey," explains Mrs. Crawford. "Our College Readiness program helps them transition successfully to college, especially when they have passed their GED but are not at a college level in one or more areas."
Family literacy is also a focus for the nonprofit which is a partner in the Family Learning Center of Tyler, which provides quality childcare and adult educational services to low-income, limited English proficient families at no cost. Families receive instruction on parenting, job-related skills, and one hour of intergenerational reading activities each week. LCOT also hosts quarterly Family Learning events where all of the enrolled ESL students participate in learning activities with their children.
The success of LCOT relies on grants, and corporate and individual contributions. Over 350 volunteers give of their time and talents to ensure success for the students. Tyler is very familiar with the annual Corporate Spelling Bee, which is a fun-filled lunch where corporate teams dress up and spell their hearts out to give back and support literacy in our community. The date for this year's Spelling Bee is August 2nd at The Green Acres CrossWalk Center.
Your organization or church could also help by having a book drive, supporting the LCOT's Bill's Bookshelf program, which is a fun and easy service project. The program, named in memory of Bill Holmes, a LCOT volunteer for more than 15 years, provides new and gently used books to the 61% of low-income families that have no children's books in their home. Currently, the Literacy Council distributes approximately 2,000 books per month to children who are encouraged to leave with a book in hand. You can become a bookshelf caretaker, either a group or individual, willing to maintain the bookshelf and restock as needed, usually a twice monthly time commitment. Or you could screen bookshelf books, which is a great opportunity for volunteers of any age. Books are screened for age appropriateness and damage, then affixed with a Bill's Bookshelf sticker. For more information about volunteer opportunities, contact Ashlei Green, Volunteer Coordinator at agreen@lcotyler.org.
The Literacy Council of Tyler's main class offices are located at the Tyler Junior College West Campus, 1530 SSW Loop 323 in Tyler, and can be reached at (903)533-0330. Office hours are 9am-8pm Monday-Thursday, closed Friday.
Contact them today and learn more about how to become a student at LCOT!

[wdi_feed id="1″]

Foodie Events: Yum Yummy Good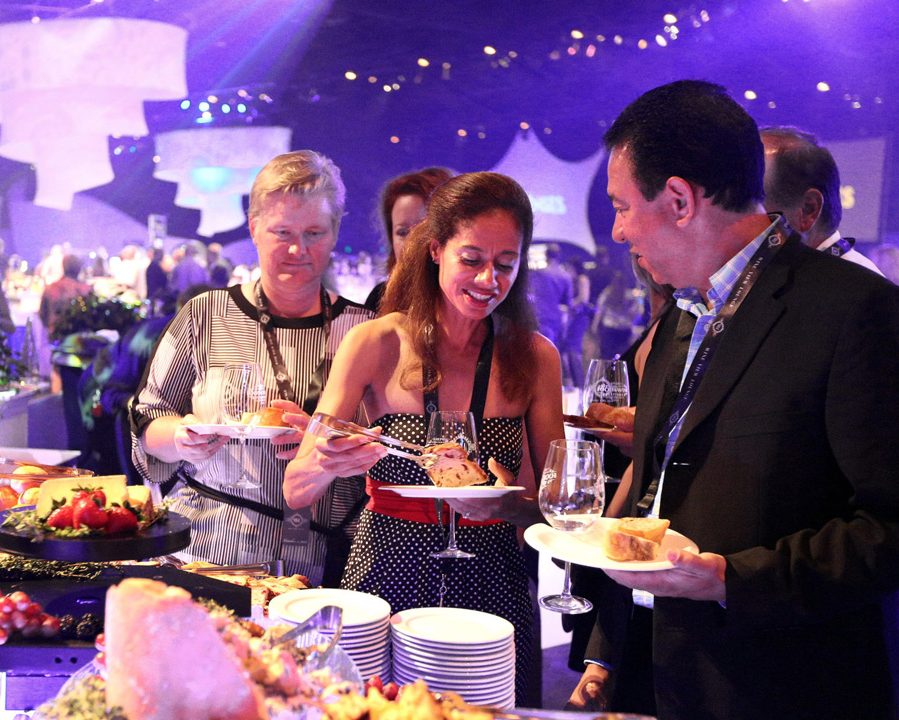 Tyler and Northeastern Texas is a food lover's paradise with an elaborate selection of cuisine types to cooking classes to the wonderful Farmer's Market. Check out these events going on:
For more events, check out EGuideMagazine.com 's entire


Gallery Main Street's Portraits of Inspiration Honors The Rose Festival
Portraits of Inspiration, an art exhibit in collaboration with the Texas Rose Festival  
Gallery Main Street has partnered with the 86th Annual Texas Rose Festival to create Portraits of Inspiration, an art exhibit inspired by the original costume design of Winn Morton. Since 1982, Mr. Morton has been designing the costumes and scenes of the Texas Rose Festival. Since its beginning in 1933, the Texas Rose Festival has represented the spirit that brings Tyler together as a community. Rich in heritage and tradition, the Festival offers enchanting ceremonial events- the Queen's Coronation, Ribbon Cutting and Rose Preservation, the Queen's Tea and the Rose Parade – all amidst the backdrop of brilliant roses as vibrant and colorful as the community they represent.
The Gallery, located at 110 W. Erwin St. will host an opening reception Saturday, Sept. 14 from 5 to 7 p.m. This free event will feature the opportunity to meet many of the artists, Mr. Winn Morton himself and the 2019 Rose Queen. Morton's original sketches will be on display along with a couple of Rose Festival costumes. Patrons will also be among the first to see and purchase pieces from this new exhibit. The exhibit will run through Nov. 5.
The 86th Annual Texas Rose Festival is held from Oct. 17 through Oct. 20.
For more information on Gallery Main Street hours and rules for entering the exhibit jury process, please call (903) 593-6905.
To more info, visit downtowntylerarts.com, call (903)593-6905, email GalleryMainStreet@TylerTexas.com. Gallery Main Street is located at 110 W. Erwin St., Downtown Tyler.
5K plus Other Runs & More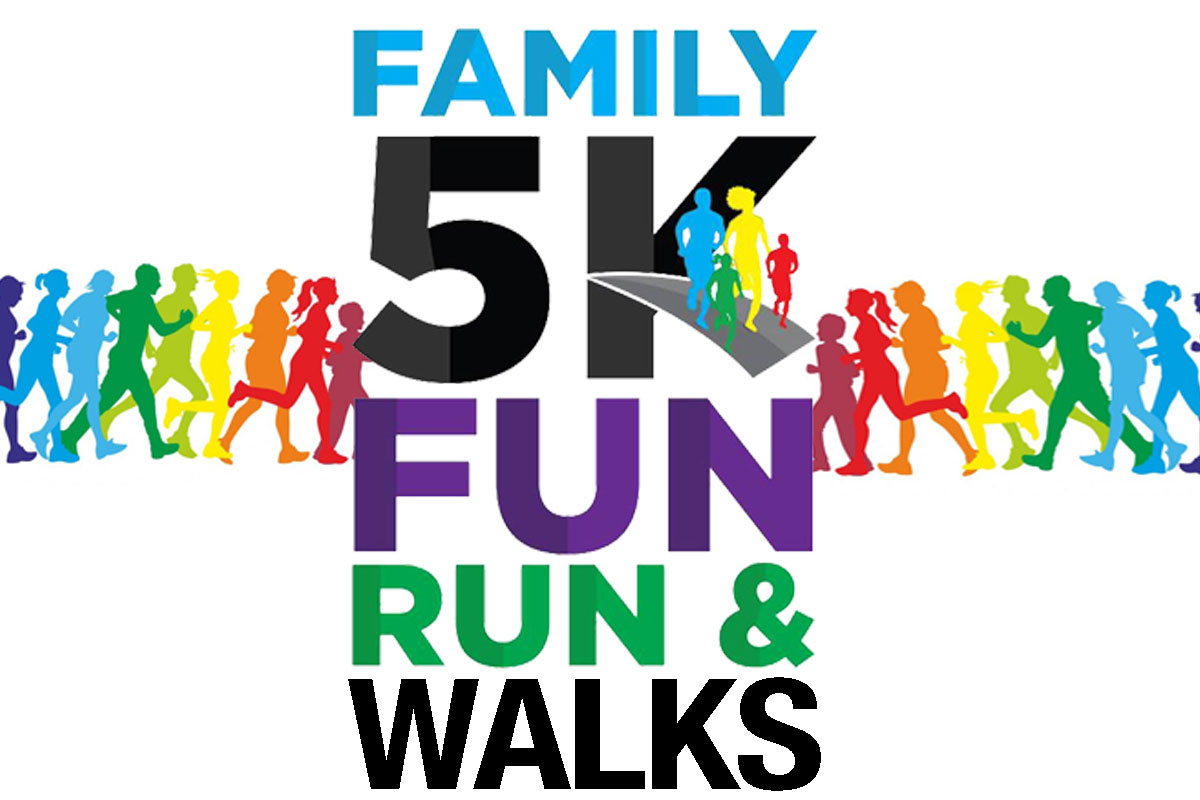 To add a walk, run, or biking event, please go to CALENDAR and select "Submit Event".
For more events, check out EGuideMagazine.com 's entire