By Gini Rainey
With Texas being one of the oldest wine growing states in the United States, it should come as no surprise that our northeast Texas region boasts 20 recognized vineyards/wineries. Beginning as early as the 1650's near modern day El Paso, Franciscan priests planted Mission vines in order to produce the sacramental wine that was used in the Eucharist. With the advent of Prohibition in the US, the Texas' wine industry was virtually eliminated and didn't experience a revival until the 1970's, beginning with the founding of Llano Estacado and Pheasant Ridge wineries near Lubbock and the La Buena Vida winery in Springtown. There are now more than 200 wineries in Texas, producing around 4,100 tons of wine per year, making it the fourth-largest wine producing state in the nation.
That being said, here's a great way to spend some quality weekend time roaming around east Texas. Plan on touring the Piney Woods Wine Trail and discover the great vineyards/wineries that are within a 50-mile radius of Tyler. You might want to divide the Trail into three or more manageable day trips so you can maximize your time spent at each stop. Click the image on the right to download a map.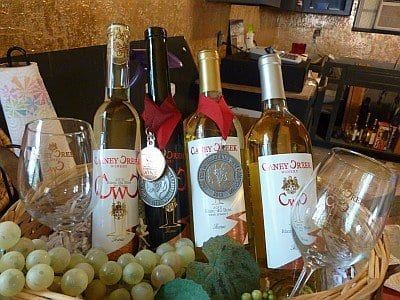 For your first venture out, I would suggest starting out in, nowhere else but Grapeland. Although the tasting room at Caney Creek Winery won't be open until later in 2016 (they are remodeling), this winery located at 7495 CR 2120 was the first winery in Houston County, the oldest county in Texas. They pride themselves on making world-class fine wines from their estate grown grapes from Italy, Spain, and also from French-Hybrid grapes. You can order their wines by calling (936)545-3920, online, or on-site when the Tasting Room re-opens. Visit them at www.caneycreekwines.com and learn more about Caney Creek Winery.
When you leave Grapeland, take Highway 287 to Palestine, where you will find Texas Vineyard & Smokehaus located at 2442 ACR 2133. Owned and operated by Rafael Hernandez, this winery/smokehouse is the culmination of a dream and offers not only great food and wine but also tours of the winery 12 noon-7pm, Wednesday-Sunday. Rafael loves educating his customers about wine and food and looks forward to greeting everyone who stops by. For more information about Texas Vineyard & Smokehaus or to schedule a tour, call (903)538-2950 or visit texasvineyard.org.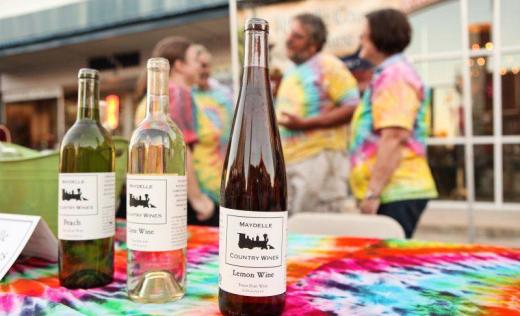 Leaving Palestine, and traveling east on Highway 84, it's just a short jaunt over to Rusk where you can take a tour of Maydelle Country Wines. Located at 175 CR 2109, this small winery was founded by Steven Harper who is the owner, vintner, chief picker of fruits, fearless elderberry hunter, maintenance man, and good friend to all. Visit the winery and ask him how he got started. It's an interesting story. To read more about the Maydelle Country Winery, visit www.maydellewines.com.
Head back up Highway 69 and make your next stop at Dixie Wine Company in Mount Selman. Located at 47549 Highway 69 N and is owned by Jerry Collins and features wines made from fruit and grapes grown on Jerry's land. Some of the fruit wines include peach, strawberry, kiwi, raspberry, and watermelon. Located in a rustic metal building, the tasting bar features samples of all of the wines available for purchase. Hours are 11am-7pm Thursday-Saturday. For more information, either call Jerry at (903)894-4129 or visit www.dixiewine.net.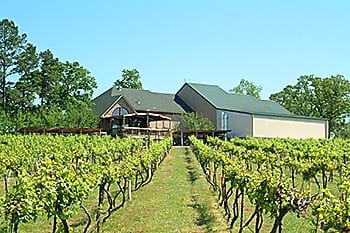 Continuing on towards Tyler, your next stop will be Kiepersol Estates Vineyards & Winery, located outside of Bullard at 4120 FM 344 E. This food, wine and spirits destination in East Texas was started in the Old World style in 1998 by the Peter de Wet family and has grown into a multi-faceted, one stop destination. Not only is there a winery/tasting room and distillery, but Kiepersol also has a world-class restaurant, B & B, concert venue, recording studio, party barn, and a wine pairing/competition kitchen. For more information about Kiepersol Estates and KE Cellars, call (903)894-8995 or visit kiepersol.com.
One last stop before the end of this day trip, continue on CR 344 E to FM 2180 where you will find Briar Creek Vineyards. Owned by Don and Donna Freeman, this boutique vineyard/winery is located on their acreage outside of Whitehouse. Their tasting room is open every Saturday from 2-6pm and features the three wines that they have carefully blended and bottled. For more information call (903)530-0286 or visit them at www.briarcreekvineyards.com.
The next route that would make for another great day of tasting starts out in Athens at the Tara Vineyard & Winery located at 8603 RD 3914. With both a winery and a restaurant, Tara also has a B&B in the historic Murchison home that was constructed in the 1880's. The tasting room is open daily, except for Mondays and some holidays. For hours of operation or for more information call (903)675-7023 or visit www.tarawinery.com.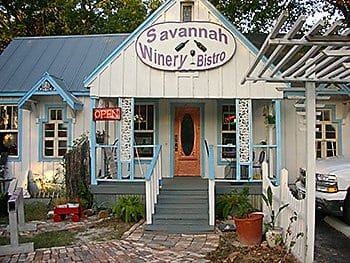 Leaving Tara, travel on Hwy. 19 towards Canton to 574 East Dallas Street where you will find Savannah Winery & Bistro. Located in the heart of the First Monday District, this wine cellar/bar offers tastes of wines from around Texas, as well as some mighty fine cheese and fruit plates. Open from 12-9pm Wednesday-Saturday and 12-6pm on Sunday, you can contact them for additional information at (903)714-4097 or visit www.savannahwinerytx.com.
Hop onto Interstate 20 and travel east to the Lindale exit and take Highway 69 N to Mineola where you will turn onto Highway 80 E to Hawkins and then turn on CR 2869 to Fairhaven Vineyards. Established in 2004, Fairhaven boasts 11 acres of established vines that have produced wines that win in world competitions. Dedicated to bringing the best that the world has to offer to their visitors, Fairhaven offers tastings in any combination from singles to full flights, along with cheese and fruit plates and live entertainment, Tuesday-Thursday, 10am-4pm and Friday-Saturday 12-9pm. For more information call (903)769-4616 or visit www.fairhavenvineyards.com.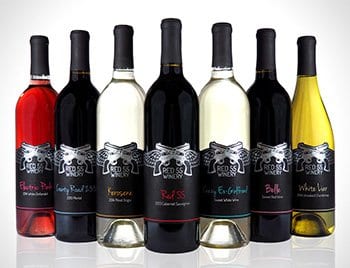 Retrace your steps and travel to 100 E. Hubbard Street in Lindale, where you will find Red 55 Winery/The Miranda Lambert Store. The winery opened in 2006 and is owned by Miranda's parents, Rick and Beverly Lambert. Made from grapes from a small vineyard in Sulphur Springs and the rest from around the state, the labels have some really interesting names, i.e. White Liar, Kerosene, Electric Pink, etc. For more information, visit red55winery.com, www.facebook.com/Red55Winery or call (903)882-9305.
Of course, while you are in Lindale, stop by KE Cellars at I-20 (13387 Highway 69 N). This is located in the historic Milburn-Gary House and is just south of I-20 close to Cracker Barrel. This is a perfect place for private events, either indoors or out. Of course, this is also a place where you can purchase Kiepersol wines, as well as other fine labels. Their phone number is (903)881-2100 and website is kiepersol.com/ke-cellars.
Just a hop, skip and a jump from the Interstate, and close to Highway 64 W at 18655 CR 418, you'll find Pelle Legna Vineyards. This vineyard situated on 20 acres of land and established in 2007, grows and nurtures 14 varieties of vines that are the culmination of owner Dawn Leatherwood's blood, sweat, tears, and passion. Producing wine from grapes that are 100% estate grown, Dawn invites everyone to come out and experience Pelle Legna Vineyards as her guest. For more information call (903)521-6266 or visit www.pellelegna.com.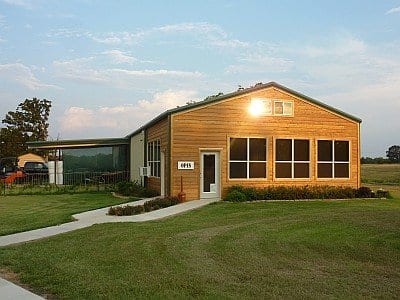 For the third leg of your wine trail adventure, I would suggest driving on Interstate 20 W to the Highway 19 exit for Sulphur Springs where you will find the Crump Valley Vineyards at 127 Crump Lane. Although they don't have a website yet, a review in TripAdvisor says that "this is one of the best up and coming wineries." Not only is there a vineyard and winery, but there is also a moderately priced restaurant that has a great sounding menu. For more information call (903)439-2800 or visit www.facebook.com/CrumpValleyVineyard.
Take Highway 11 E out of Sulphur Springs to Winnsboro and the Bella Stella Winery is located at 879 CR 4440. Started in 2008 by Peter and Rebecca Thieme with 210 Muscadine roots, and after a lot of sweat equity and some needed good luck and weather, the vineyard thrived. The winery was established in 2013, and they now offer four hand-crafted Muscadine wines, along with their premium Blueberry Wine and a variety of other fine Texas wines. Along with Opa's Restaurant, they offer wine sales, tastings, and tapas Thursdays-Saturdays 4-9pm and Sundays, 12 noon-3pm. For more information call (903)975-0020 or visit www.bellastellawinery.com.
From Winnsboro continue on Highway 11 E to Highway 271 S and turn onto CR 1334. At 658 CR 1334 you'll find Los Pinos Ranch Vineyards, where they make the best wines, but never lose sight of having fun. With a restaurant, tasting room, and outdoor tasting deck, you can relax with a good meal and an excellent bottle of wine while listening to cool jazz every Friday and Saturday nights. For more information call (903)855-1769 or visit lospinosranchvineyards.com/winery.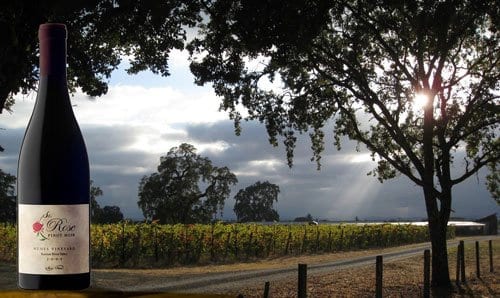 Travel back to the north on Highway 11 to CR 4110 and follow it to St. Rose Vineyard & Winery, home of the Foxy Wines. Dr. Manuel Guerra and his wife Rosemary planted a muscadine vineyard in 1994. Initially they produced juice from which jellies, syrups, and wine were made, but once the yield became so immense it just made sense to begin a country winery. Tastings are available Mondays-Fridays and Sundays with no specified hours, and on Saturdays, 12 noon-5pm. For more information call (469)744-1661 or (903)856-2067 or visit lospinosranchvineyards.com/winery.
Continuing on Highway 11 to Highway 259 N, and turning east on Highway 67 to Naples, you can find Red Road Vineyards and Winery located at 105 W. Front Street. With several options for wine tasting available, you can enjoy their tasting room Thursdays-Fridays, 2-6pm and Saturdays, 12 noon-6pm. For more information call (903)897-9353 or visit www.redroadvineyard.com.
As long as you are this far to the east, from Naples, take Highway 8 to Douglassville, traveling south on Highway 8 to FM 995. There you will find the O'Farrell Country Vineyards, where you not only can sample their wine, but also pick your own muscadines. The first acre of muscadines was planted in 2006 and they now boast 14 varieties to choose from. The winery is open Fridays and Saturdays from 12 noon-7pm. For more information call (903)846-2054 or visit online at www.ofarrellvineyard.com.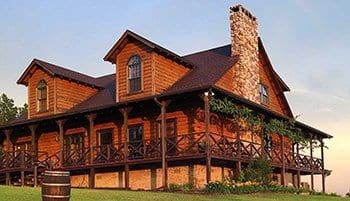 Traveling south from Naples on Highway 259 to Highway 154 outside of Harleton and about as deep as you can get into the Piney Woods of East Texas, you'll find Enoch's Stomp Vineyard & Winery. Founded by Altus Koegelenberg and Jon Kral, the vineyards sit on 90 acres of beautiful rolling hills. An event destination, Enoch's will provide gourmet picnic lunches for you enjoy while you look out over the vineyards. Since its inception, Enoch's Stomp has accumulated over 110 medals and you can enjoy sampling the wines Thursdays and Sundays, 12 noon-5pm; Fridays-Saturdays, 12 noon-10pm. For more info call (903)736-9494 or (903)777-3249 or visit www.enochsstomp.com.
All in all, you should enjoy exploring all that our area has to offer as you take your self-guided tours through this beautiful area of East Texas. From country stars to down home bars and from rustic farms to elegant charm, you can visit them all right here in the Piney Woods of East Texas.