---
By Guest Blogger Tena Jerger filling in for Gini Rainey, the original Cookbook Junkie
I was not raised in a household that did a lot of cooking at home. We ate out, went through drive-thrus, had sandwiches, or made a meal on chips and dips more times than I care to think about. My mom simply had no interest in cooking. Don't get me wrong, she cooked 'some' – for special occasions or if my dad or grandmothers guilted her into it, or when she got a new toy like a Frydaddy. We ate corn dogs and French fries until we all begged to go back to Weinerland's drive-thru.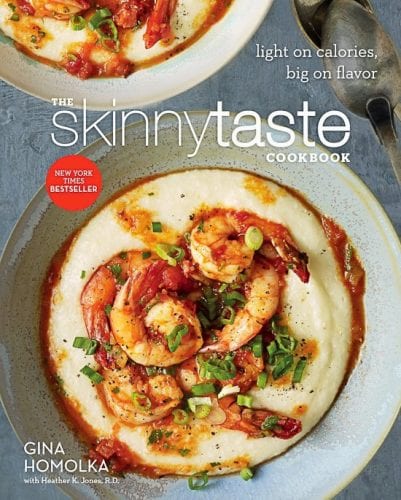 And even though my mom never really cooked, I have always enjoyed cooking a lot. I've had my share of disasters but I prefer to eat at home, preparing our food ourselves.
My favorite cookbooks are pretty much any in the Skinnytaste line of books. Author Gina Homolka has a cult-like following for her blog and has several NYT best selling books under her (skinny) belt.
I've been making Gina Homolka's recipes for years. I find them both easy to follow and very flavorful. I have always found the ingredients easily – there is never some obscure expensive ingredient that the recipe must have. All of her recipes are made with real food that are "skinny on calories but not on flavor."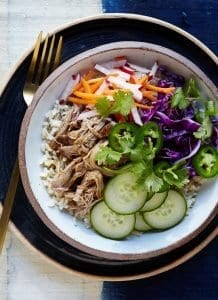 That being said, I should add that she has recipes for all kinds of eating styles including vegetarian, Weight Watchers, gluten-free, Paleo, Keto, Whole 30, and more. Beside each recipe, there is a color and letter coding like V for vegetarian, GF for gluten-free, kid-friendly, freezer-friendly, crockpot etc. And, for those of us who count calories and want to know nutrients or carbs, she also has all of that included.
I was recently given a gift card for Barnes & Noble so I purchased two of her hard copy books, "Skinnytaste Fast and Slow: Knockout Quick-Fix and Slow Cooker Recipes" and "The Skinnytaste Cookbook: Light on Calories, Big on Flavor."
From the "Light on Calories," one of my favorite recipes is Buttermilk Oven-Fried Chicken. I've made this over and over, and still to this day have not changed the recipe in any way except that I use a cut-up fryer instead of just legs. Soaking your chicken at least overnight keeps it moist and juicy. The recipe is at skinnytaste.com/oven-fried-chicken
I'm sure you are wondering "why do I need to have the book if all the recipes are on the blog?" Well, they aren't. In fact, there are quite a lot more in print. One of my favorites is the So-addicted Chicken Enchiladas. These enchiladas are easy to prepare and taste excellent too. This recipe is only available in the book so for copyright reasons, we can not post the recipe.
From the "Fast and Slow" book I love the Banh Mi Rice Bowl. I make up the pork tenderloin and freeze in small batches for a quick lunch. The recipe is at skinnytaste.com/slow-cooker-banh-mi-rice-bowls.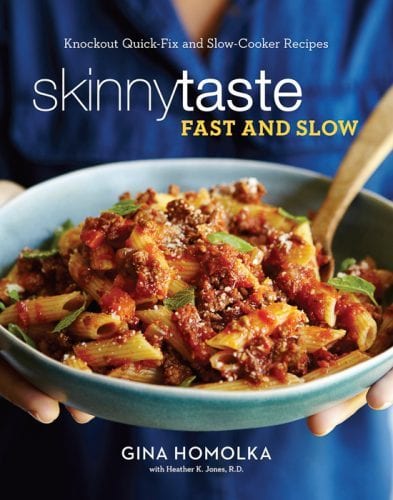 All of the photos in these two cookbooks are professional and abundant throughout. The recipes
are well put together, easy to follow, and not just the same tired ones redone with diet ingredients. They are original and loaded with flavor and are good enough to serve at dinner parties and more importantly – to make you feel like you are not dieting. All of her recipes are quick to make if you follow her tips for prep and shopping.
From her bio, "Each month millions of readers visit [her blog] Skinnytaste and learn how easy it is to cook healthy recipes for the whole family. Her work has been featured in Fitness Magazine, Better Homes and Gardens, FineCooking.com, Glamour.com, Oprah.com, among other media outlets."
Her books are available digitally, in hardcover and on her blog website.