By Gini Rainey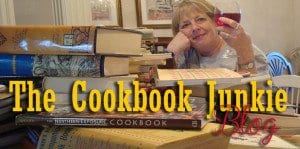 One of the pleasures of growing up when and where I did was that Sunday afternoons were generally spent at my aunt's house, where my cousins and I would have a great time playing together and letting our imaginations run amok!  I remember us spreading a blanket on the floor of their basement and turning it into a covered wagon that was headed out west.  There was no limit to the number of Indians and buffalo we would encounter on our imaginary trips, nor the many hardships that would come our way on those trips.  You might say that the three of us were just little drama queens blessed with fertile imaginations.
However, every Easter we would leave the wagon train and other adventures behind us and, laying on the floor with our chins propped up in our hands, would settle down to watch "The Wizard of Oz" together.  Now, what was really cool for me was that when Dorothy's house touched down in Oz and the film went to color – I got to see it in color because my cousins' had a color TV!  It was such a treat!
Flash forward many, many years to when our granddaughter was a little over 2 years old and we would sit down with her to watch "The Wizard of Boz" –  as she called it.  We had VHS version, and got to watch it whenever she wanted.  If she made one, she made a thousand trips around the perimeter of our den, skipping and singing while watching Dorothy and the crew make their way to 'Boz.'  Of course, it wasn't too much longer before she had her own ruby slippers to wear while skipping and singing.
So, it isn't all surprising then, at least to me, that this movie is still as popular today as it was way back then, and of course, I've managed to find a couple of cookbooks that were inspired by 'Boz!' One of them, "Cooking in Oz: Kitchen Wizardry and a Century of Marvels
from America's Favorite Tale," not only has my favorite kinds of recipes – the ones with character inspired names – but it also has some great photos along with a ton of trivia about the movie and its stars.  Additionally, it contains photos and trivia from the movies "Under the Rainbow," "The Wiz," "The Dreamer of Oz", as well as from the National Touring companies of "The Wizard of Oz" stage production.
This cookbook, written by Elaine Willingham and Steve Cox, was published in 1999 by Cumberland House Publishing, Inc., and has a delightful foreword by Margaret Williams Pellegrini who played one of the Munchkins in the movie.  If you are a fan of "The Wizard of Oz" and trivia, then this book is definitely a must for your library.  Every page is like a trip down memory lane and with a side of gastronomy!
Some of the fun names given to the recipes are "Monkey Wings," "Andy's Dandy Lion Wine," "Dorothy's Most Delicious Chili," "Emerald City Layered Spinach Salad," "Ruby Slipper Strawberry Salad," "Dorothy's Cyclone Potatoes," "Glinda's Good Sandwitch," "Judy Garland's Shepherd's Pie Supreme," "Scarecrow's Stuffin'," and "Auntie M&M's Cookies" just to name a few.
So, with Easter right around the corner, my guess would be a lot of you might be cooking some sort of pork – like pork tenderloin or ham.  Here's a recipe for Fresh Peach Salsa that would go great with either one or with chips while you watch the "The Wizard of Oz."  Start with 3 ½ cups of peeled and chopped ripe peaches (or fresh frozen) and combine with ¼ cup diced red onion, 2 tablespoons of finely chopped fresh cilantro, 1 tablespoon minced, seeded jalapeño pepper, 2 tablespoons rice vinegar, 1 teaspoon lemon juice and 1 minced garlic clove.   Cover and chill for several hours before serving.   Sounds might good to me!