Review: "I Never Saw Another Butterfly" at Tyler Civic Theatre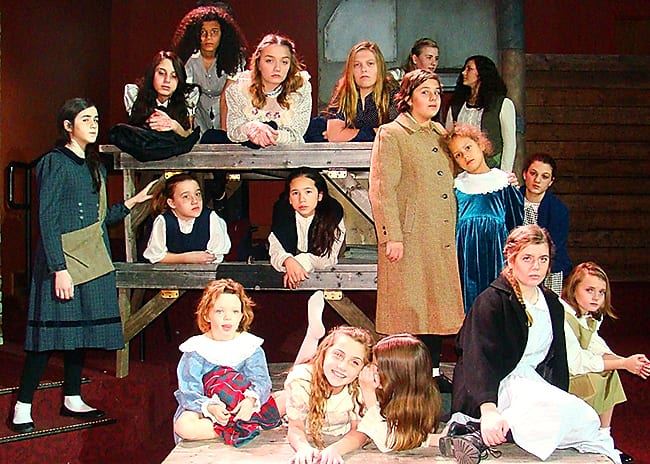 By John Baggett
"I Never Saw Another Butterfly" opens on Thursday, January 11th and runs through Sunday, January 14th, Thursday-Saturday at 7:30pm and Sunday at 2pm.
It's a new year, and Tyler Civic Theatre is continuing its current season with a special production of the one act drama, "I Never Saw Another Butterfly."It's a new year, and Tyler Civic Theatre is continuing its current season with a special production of the one act drama, "I Never Saw Another Butterfly." Set in Terezin, a fortress turned concentration camp in the Czech Republic, we follow Raja (Maddie Keeling), a teenage girl who was taken from her home and separated from her family after the Nazi occupation of Prague. She befriends Irena (Tana Switsky), who runs the school at the camp and looks after the children living there. We see Raja in flashbacks of her life at home with her family before they endure a series of moves in the ghetto and end up in the camp. We also see Raja as an adult, played by Saskia Lynge, recalling the horrors she witnessed.
Raja's time in the camp is naturally filled with fear, but she grows close with the girls who live in her barrack and even befriends a young man, Honza (Joseph Brumfield), who lives in the boys' barracks. Their friendship blossoms, and they begin leaving "gifts" and poems for each other. Over time, Raja does find the will to face each day and the courage to survive.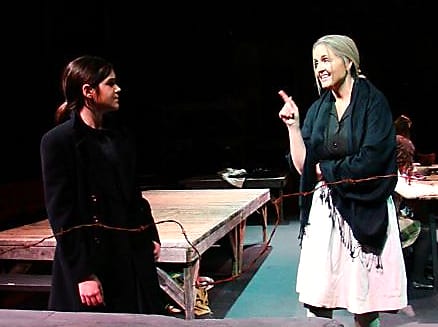 "I Never Saw Another Butterfly" is based on the book of the same name, which was a collection of art and poems created by the real life children who lived in Terezin. It has been adapted for the stage twice, a one act drama and also a musical. This one act version was written by Celeste Raspanti, whose works include other Holocaust related productions, including "No Fading Star" and "The Terezin Promise." The TCT production was directed by DeAnna Hargrove, who has assembled an incredible cast and brought to life a show filled with horror, tragedy, and, above all, hope.
The play is not an easy one to watch, and this is by no means a criticism. It's not supposed to be a lighthearted affair. It is, however, an incredibly engaging show; one that mixes the horrors of the past with a reminder that we are all human, capable of good and evil, and that we can rise above the worst of humanity.
This is also a really hard play to review, not in terms of quality, but because I want to give praise to every single cast member and there are 34 of them, so I will do my best. First, I have to praise Keeling. As she is in pretty much every scene of this show, she had so much dialogue to deliver with so many different emotions, and she did a fantastic job. As her grown up counterpart, Lynge is equally wonderful, matching her co-star, delivering some truly heartbreaking dialogue, and it was flawless.
As for Raja's family, I want to give praise to Sidney Smith (Father), Stephanie Walter, Asa Johnson (Pavel), and Brianna Beard (Vera), who share in the more heartbreaking moments of the show and are all wonderful. Switsky is great as Irena, providing the balance for Raja and delivering the hope her character so often needed. The same goes for Brumfield, who also is a ray of hope, giving a performance that mixes childhood innocence with a maturity beyond his years.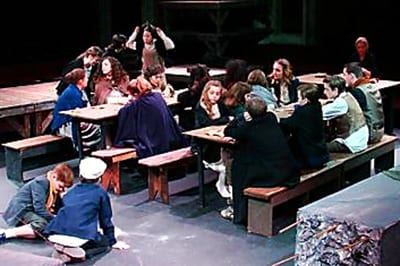 For those who played Raja's barracks mates and other children in the camp, I want to deliver high praise to Ava Saxon (Erika), Kerbie Langley (Renka), Novalee Welch (Irca), Remi Zachry (Suzanna), Blair Gonzales (Linda), Ewan Switsky (Alfred), Jessica Earls (Eva), along with ensemble cast members Victoria Barrett, Suna Malik, Farrah Ford, Aria Castaneda, Tres Taylor, Zach Combs, Mary Tijerina, Dalton Baldauf, Abigail Ourso, Kaylin Sewell, Delaney Mullee, Lila Katz, Rebecca Katz, and Xitlaly Morales. You were all wonderful, and I wish I could give each of you individual praise.
I also want to give kudos to Ryan Castner and Nathan Herman who play the German officers and handle their roles with a degree of grace in a play with such delicate subject matter. Finally, as the Rabbi, Richard York is amazing and heartbreaking. Every single person in this cast gave it their all and delivered this material with the class and talent it deserved. I also have to give a special shout out to Samantha Greene, who put together the costumes for the show along with her mother, Jan Copas.
I can't recommend "I Never Saw Another Butterfly" enough. It's a truly wonderful and emotional production that takes us back to a time of tragedy and gives us a reminder that even when it doesn't seem like it's possible, we can always hold on to hope.
"I Never Saw Another Butterfly" opens on Thursday, January 11th and runs through Sunday, January 14th at Tyler Civic Theatre located at 400 Rose Park Drive in Tyler.  For more information and to purchase tickets go to tylercivictheatre.com.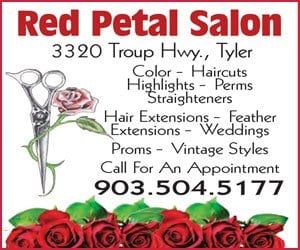 Cowan Center: 2020-2021 Season Is Announced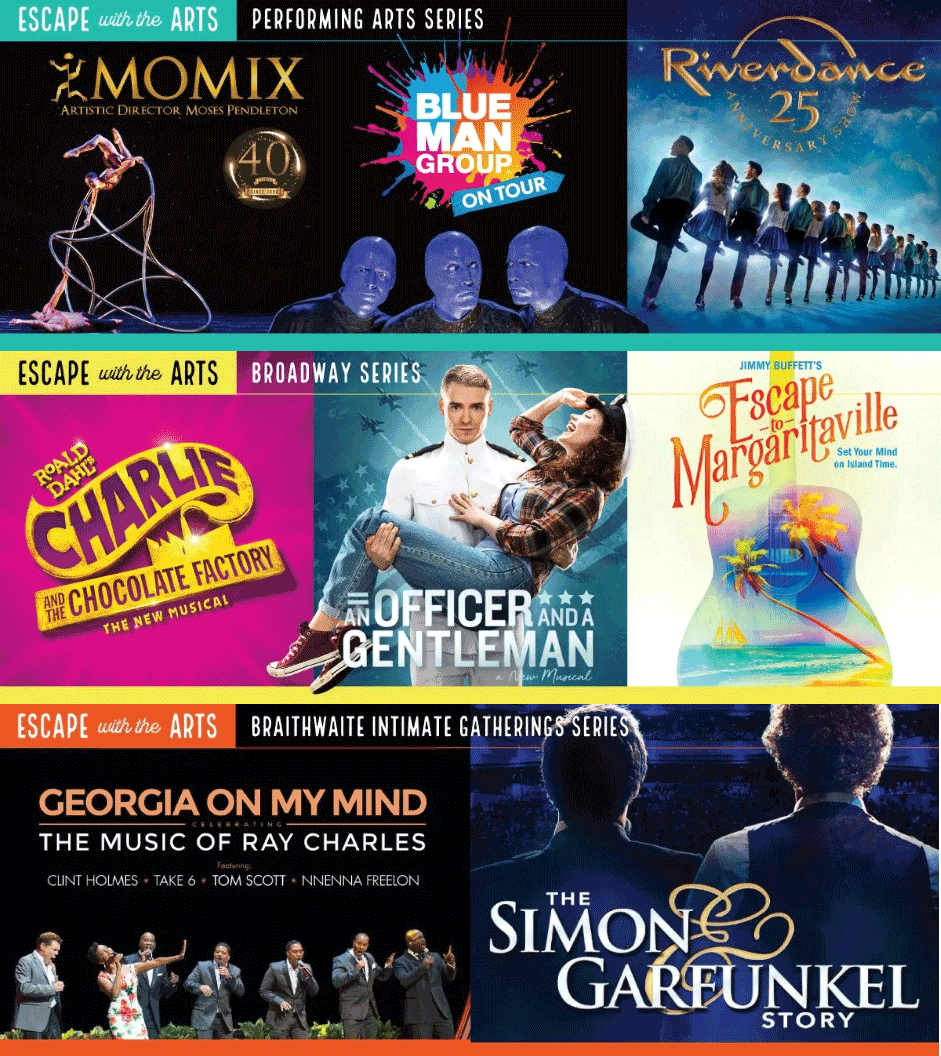 For more events, check out EGuideMagazine.com 's entire


Wondering what is showing at the Cowan Center?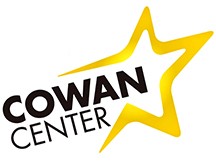 There's nothing like opening a season with a fun show and a member party for the ages! No better theme than Jimmy Buffett music, an escape to Margaritaville, and a pre-party for Cowan Center Circle members!
"I think we all deserve some social time with our friends and like-minded Broadway fans," said Susan Thomae-Morphew, UT Tyler Cowan Center Executive Director.
"This is our 24th Season! We can't believe it either! We promise to have lots of great talent again and will be gearing up as we celebrate a quarter of a century soon. Over the next 2 years we will be developing programming for new target audiences and upgrading our premiere venue known across the state and beyond as a magnet for amazing artists and shows."
"The Cowan Center Circle is the lifeblood of the Cowan Center's service and success. Your membership support is needed now more than ever before. We have big plans and want to make you proud of this wonderful asset we share with so many. It is with you that we reach high and provide the best for our community, state and region."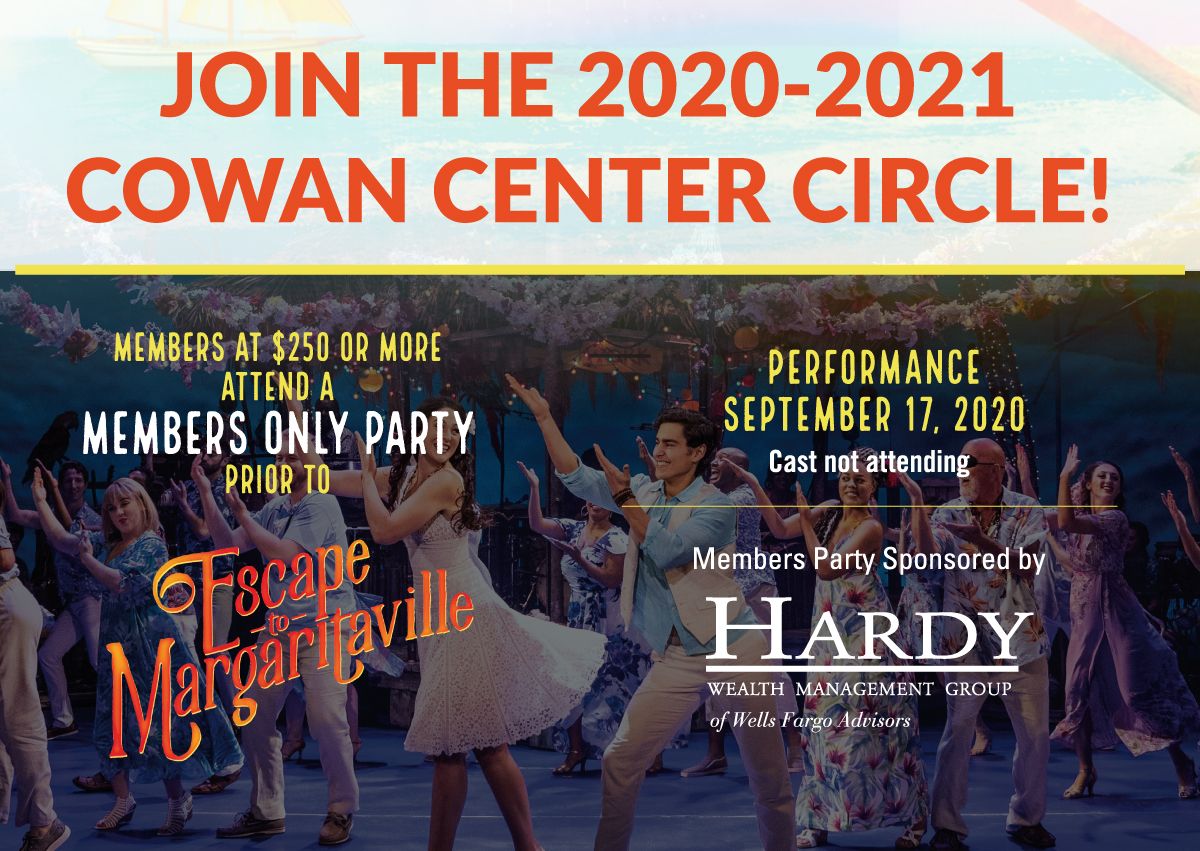 "We ask you to renew your membership, consider an upgrade, and invite friends to jump into the Cowan Center family. We want to fill the house every show and share the magic of live performance. Help us reach for the stars and come see some on stage, too!"
"We are grateful for each and every one of you. I can't wait to see you all again!"
All events are performed in the Cowan Center located on the campus of The University of Texas at Tyler, 3900 University Boulevard – FAC 1120 in Tyler, TX (Google Map).
QUESTIONS? Call (903)566.7424. More information and TICKETS can also be found at CowanCenter.org. Watch for announcements on Cowan's Facebook and Twitter pages too.
Upcoming acts are:

From Tyler Civic Theatre: Announcements & The Future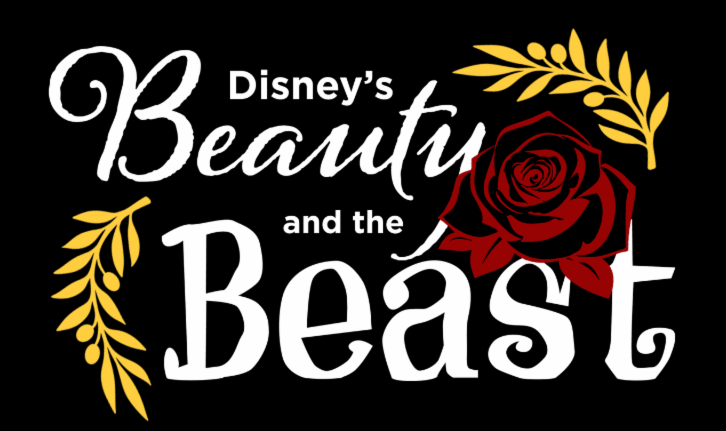 ANNOUNCEMENTS FROM TYLER CIVIC THEATRE CENTER CONCERNING COVID-19
 Announcement Regarding  The Mark Twain Show
We are saddened to announce the cancellation of The Mark Twain Show at TCTC. But, this is the best and safest decision for our actors and our patrons due to the continued spread of COVID-19 and based on the latest recommendations by the CDC. We are happy to provide those who have already purchased tickets a refund. Please contact our box office during business hours.
Announcement Regarding  Just So Stories 
Just So Stories at TCTC has been postponed indefinitely. We hope there will be potential during the month of May to put this show back on stage, but we are unable to make any promises about upcoming shows at this time. Please understand this is the best and safest decision for our actors and our patrons based on the latest recommendations by the CDC. Please follow our Facebook page for updates regarding Just So Stories.
Announcement Regarding  Breakfast at Tiffany's
Tyler Civic Theater Center has modified plans for Breakfast at Tiffany's auditions by Facebook Messenger video chat. Details follow, but we are proceeding with cautious optimism for our final season production.
Meanwhile, Just So Stories is waiting in the wings with set pieces in place and costumes hanging in the dressing rooms. Obviously, no one knows what the next days or weeks will look like, but we will be prepared to go when it is safe to do so – that's what theater people do!
If you plan to audition and are Facebook friends with DeAnna Hargrove, simply send her a FB private message to be scheduled anytime between 10 a.m. and 8 p.m. on Tuesday. If you are not yet friends, now's the time to make that request…and don't forget to send a message for your appointment time. Sides will be available Monday afternoon for cold readings, but prepared monologues are also welcomed. The following Monday and Tuesday we plan to continue the audition process for optimum casting.
Please understand that there is no guarantee that circumstances will allow this production to take place in May as scheduled, but we will be prepared to rehearse beginning in April if the situation improves dramatically (pun intended). Worst case scenario, we have fun with auditions and stay focused on returning to normalcy…which is what we all hope and pray to see in the very near future!
As always, TCTC thrives because of your support and participation. We look forward to some amazing auditions, so blow up DeAnna's Facebook Messenger with those requests for your appointment!
Theatre Guide: Live on a Stage This Weekend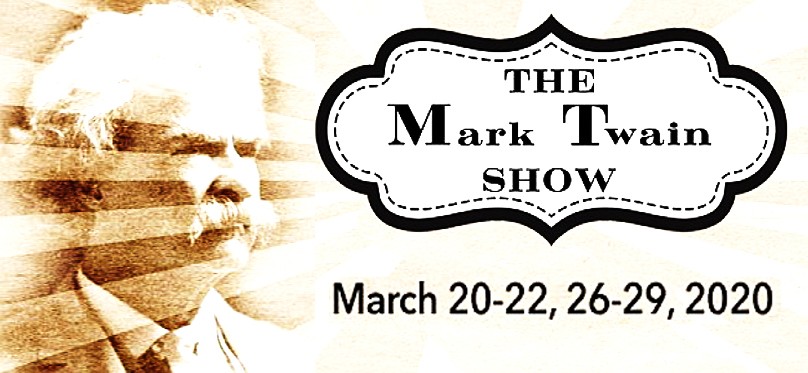 For more events, check out EGuideMagazine.com 's entire


---
Theaters and performing arts venues around Tyler offer amazing performances throughout the year – from avant-garde productions to children's shows – there's something live on a stage every weekend. Check out these upcoming productions…