Review: "I Never Saw Another Butterfly" at Tyler Civic Theatre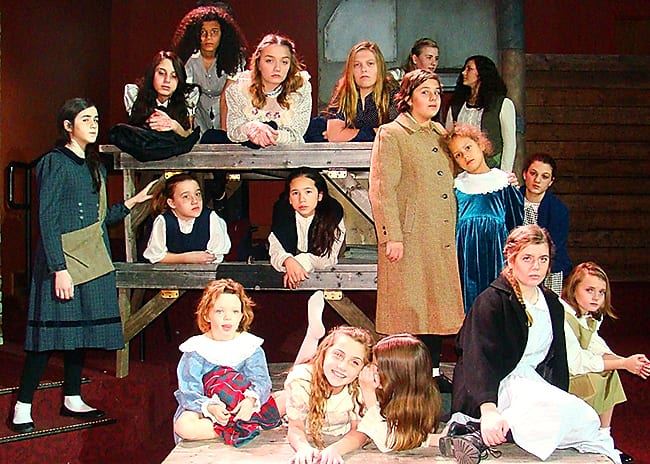 By John Baggett
"I Never Saw Another Butterfly" opens on Thursday, January 11th and runs through Sunday, January 14th, Thursday-Saturday at 7:30pm and Sunday at 2pm.
It's a new year, and Tyler Civic Theatre is continuing its current season with a special production of the one act drama, "I Never Saw Another Butterfly."It's a new year, and Tyler Civic Theatre is continuing its current season with a special production of the one act drama, "I Never Saw Another Butterfly." Set in Terezin, a fortress turned concentration camp in the Czech Republic, we follow Raja (Maddie Keeling), a teenage girl who was taken from her home and separated from her family after the Nazi occupation of Prague. She befriends Irena (Tana Switsky), who runs the school at the camp and looks after the children living there. We see Raja in flashbacks of her life at home with her family before they endure a series of moves in the ghetto and end up in the camp. We also see Raja as an adult, played by Saskia Lynge, recalling the horrors she witnessed.
Raja's time in the camp is naturally filled with fear, but she grows close with the girls who live in her barrack and even befriends a young man, Honza (Joseph Brumfield), who lives in the boys' barracks. Their friendship blossoms, and they begin leaving "gifts" and poems for each other. Over time, Raja does find the will to face each day and the courage to survive.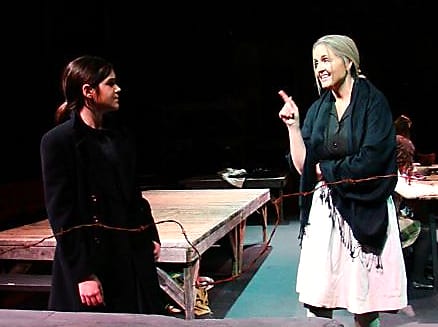 "I Never Saw Another Butterfly" is based on the book of the same name, which was a collection of art and poems created by the real life children who lived in Terezin. It has been adapted for the stage twice, a one act drama and also a musical. This one act version was written by Celeste Raspanti, whose works include other Holocaust related productions, including "No Fading Star" and "The Terezin Promise." The TCT production was directed by DeAnna Hargrove, who has assembled an incredible cast and brought to life a show filled with horror, tragedy, and, above all, hope.
The play is not an easy one to watch, and this is by no means a criticism. It's not supposed to be a lighthearted affair. It is, however, an incredibly engaging show; one that mixes the horrors of the past with a reminder that we are all human, capable of good and evil, and that we can rise above the worst of humanity.
This is also a really hard play to review, not in terms of quality, but because I want to give praise to every single cast member and there are 34 of them, so I will do my best. First, I have to praise Keeling. As she is in pretty much every scene of this show, she had so much dialogue to deliver with so many different emotions, and she did a fantastic job. As her grown up counterpart, Lynge is equally wonderful, matching her co-star, delivering some truly heartbreaking dialogue, and it was flawless.
As for Raja's family, I want to give praise to Sidney Smith (Father), Stephanie Walter, Asa Johnson (Pavel), and Brianna Beard (Vera), who share in the more heartbreaking moments of the show and are all wonderful. Switsky is great as Irena, providing the balance for Raja and delivering the hope her character so often needed. The same goes for Brumfield, who also is a ray of hope, giving a performance that mixes childhood innocence with a maturity beyond his years.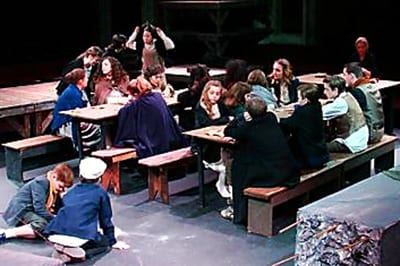 For those who played Raja's barracks mates and other children in the camp, I want to deliver high praise to Ava Saxon (Erika), Kerbie Langley (Renka), Novalee Welch (Irca), Remi Zachry (Suzanna), Blair Gonzales (Linda), Ewan Switsky (Alfred), Jessica Earls (Eva), along with ensemble cast members Victoria Barrett, Suna Malik, Farrah Ford, Aria Castaneda, Tres Taylor, Zach Combs, Mary Tijerina, Dalton Baldauf, Abigail Ourso, Kaylin Sewell, Delaney Mullee, Lila Katz, Rebecca Katz, and Xitlaly Morales. You were all wonderful, and I wish I could give each of you individual praise.
I also want to give kudos to Ryan Castner and Nathan Herman who play the German officers and handle their roles with a degree of grace in a play with such delicate subject matter. Finally, as the Rabbi, Richard York is amazing and heartbreaking. Every single person in this cast gave it their all and delivered this material with the class and talent it deserved. I also have to give a special shout out to Samantha Greene, who put together the costumes for the show along with her mother, Jan Copas.
I can't recommend "I Never Saw Another Butterfly" enough. It's a truly wonderful and emotional production that takes us back to a time of tragedy and gives us a reminder that even when it doesn't seem like it's possible, we can always hold on to hope.
"I Never Saw Another Butterfly" opens on Thursday, January 11th and runs through Sunday, January 14th at Tyler Civic Theatre located at 400 Rose Park Drive in Tyler.  For more information and to purchase tickets go to tylercivictheatre.com.

Bored? Find something FUN to do…Download our App!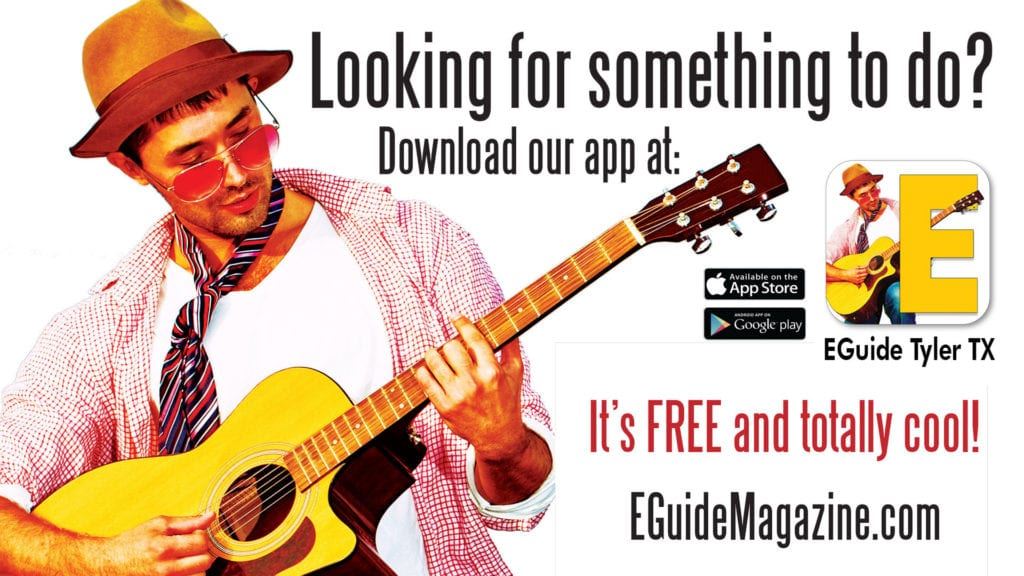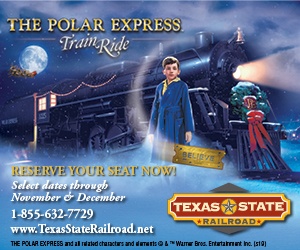 Looking for something to do?
Want to know who is playing live music around town?
See what is going on Downtown?
What is "EGuide Tyler TX"?
"EGuide Tyler TX" is a FREE events app from EGuideMagazine.com, the #1 entertainment guide for Tyler, Texas and the northeast Texas region.
What can "EGuide Tyler TX" do for me?
With "EGuide Tyler TX" you can:
Find new places to eat and drink.
Get info about the best local live music going on daily
See what is going on today, this weekend, or next month
Find festivals, theatre, art, concerts and tons more
Enter to win fabulous weekly giveaways
The easy-to-use menu helps you find out what to do this weekend
…all at your fingertips….and it is FREE!
Download our free app "EGuide Tyler TX" here:


Theatre Guide: Live on a Stage This Weekend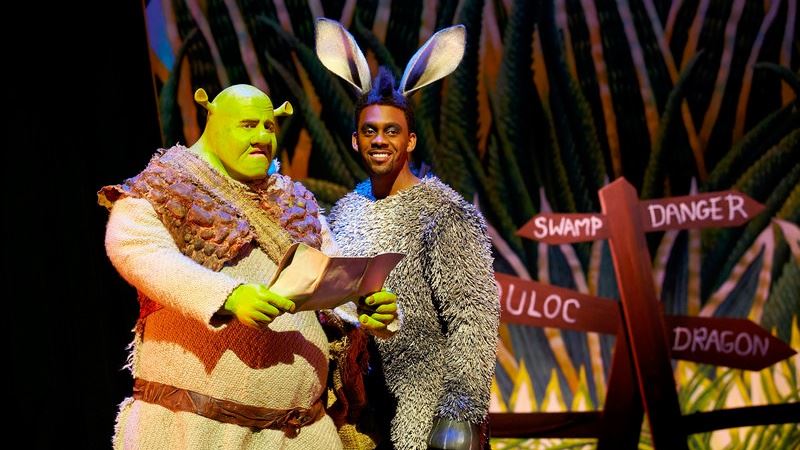 For more events, check out EGuideMagazine.com 's entire


---
Theaters and performing arts venues around Tyler offer amazing performances throughout the year – from avant-garde productions to children's shows – there's something live on a stage every weekend. Check out these upcoming productions…

Cowan Center: STOMP Feb. 1st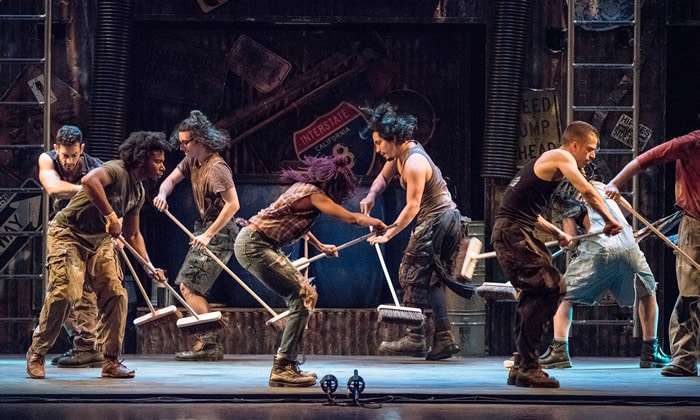 For more events, check out EGuideMagazine.com 's entire


Wondering what is showing at the Cowan Center? Check it out and purchase tickets online at cowancenter.org. All events are performed in the Cowan Center located on the campus of The University of Texas at Tyler, 3900 University Boulevard – FAC 1120, Tyler. More information about the new season can be found at CowanCenter.org. Upcoming acts are: