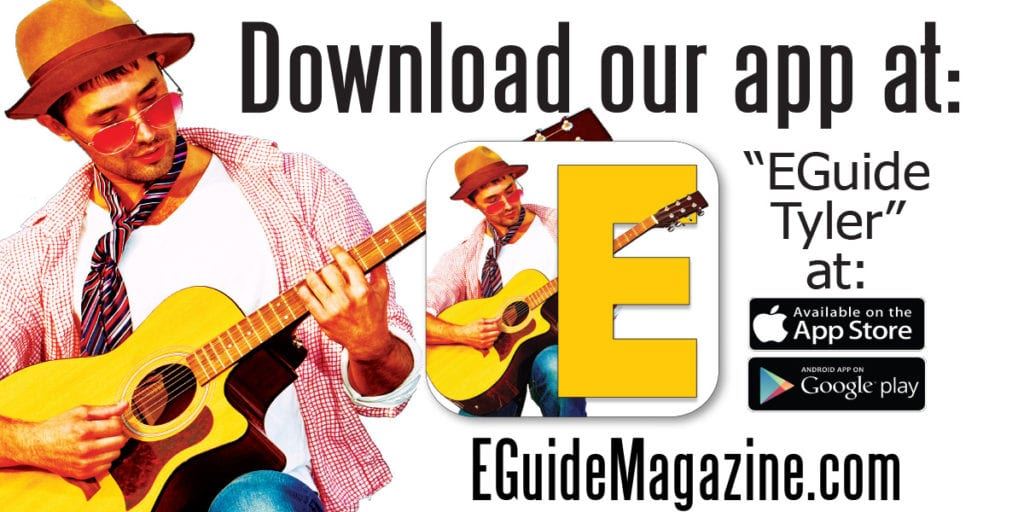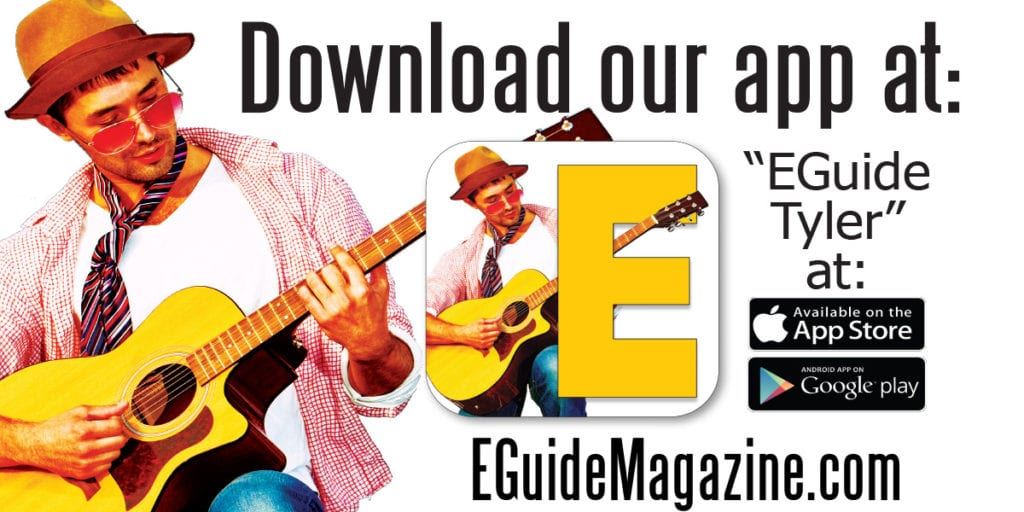 By John Baggett
"Legally Blonde" opens July 20th-23rd, July 27th-30th, and August 3rd-6th (Evenings at 7:30pm, Sundays at 2:30pm) and will be on stage at Tyler Civic Theatre, located at 400 Rose Park Dr., Tyler, next to the Tyler Rose Garden Center. The box office is open Monday-Friday, 10am-1pm and 2-5pm. For more info call (903)592-0561 or tylercivictheatre.com.
After a very successful run of special summer shows, including a one week run of "Rock of Ages" at Liberty Hall and a one week run of "Peter Pan Jr.," Tyler Civic Theatre is kicking off its 69th season in style. As always, each season begins with a big summer musical, and this year TCT has gone blonde. "Legally Blonde," that is.
Based on the 2001 film of the same name, which itself was based on the novel by Amanda Brown, the heroine of our story is Elle Woods (Sarah Smith), current President of the Delta Nu sorority, a fashion major with a 4.0, and bride to be. Or at least she hopes to be. She and her sisters anticipate that her longtime boyfriend, Warner Huntington III (Bryce Neal), is going to propose before heading off to law school. When he breaks up with her instead, stating that he needs someone more "serious," Elle decides she too will get into Harvard Law School. By studying hard instead of partying, she finds herself accepted into the school, but not accepted by her classmates. mSpy is a mobile monitoring app that can be installed on your child's phone, and allows you to monitor their phone calls, social media activity, instant messages, locations and a lot more. Once the app is installed on the phone, it runs in the background and completely hides itself. The app then monitors the child's phone activity and sends reports to your online mSpy account that you can access from any device. This mSpy spy app review is an honest look at one of the world's most popular spy apps. mSpy is the top selling parental control and monitoring app in the world. mSpy software monitors mobile phones and PC
Harvard doesn't really matter to Elle, as she is there for love. Warner is naturally shocked that Elle has followed him to Harvard, and even more shocked that she got in. However, the biggest shock comes to Elle when she meets Warner's new girlfriend, Vivienne (Amanda Spangler), who manages to get our love sick heroine kicked out of Professor Callahan's class for not being prepared. After some more humiliation, Elle seeks comfort at the salon. There she meets Paulette (Kim Hodges), another unlucky in love woman stuck in the college town, making her first friend. Her second friend comes in the form of Emmett (Cameron Davis), Callahan's assistant who believes Elle could succeed if she would just apply herself.
Elle begins to take her studies seriously, impressing Callahan. Things get shaken up and Callahan is hired by successful fitness guru, Brooke Wyndham (Tessa Anderson), as her defense after being arrested for her husband's murder. It is announced that Callahan will pick the four best students to help on the case, assuring them a job at the end of the trial if they win. To everyone's surprise, Elle is picked along with Vivienne, Warner, and activist turned law student Enid (Nicki Dempsey). Elle gains Brooke's trust, as they are both Delta Nu members, and Brooke gives Elle her alibi but makes her promise not to reveal it to anybody. To the annoyance of her team, Elle makes them search for other ways to prove Brooke's innocence. However, winning the case will be no easy feat, making Elle have to prove she is worthy of being a Harvard Law Student and one of Callahan's associates.
"Legally Blonde" was directed by Kathleen Hemness, her first directorial job with Civic Theatre. With assistance from choreographer Shelby Moy, music director May Wright, and a talented production crew, they brought this show to life. Armed with a cast of TCT veterans and some actors making their debuts on the Civic Theatre stage, this show will no doubt please anyone that sees it. It's, for lack of a more appropriate word, cute, but that's not demeaning. This show is supposed to cute. It's also really funny and if you don't have at least one of the songs stuck in your head on the drive home, then you weren't paying attention.
The cast for this show is huge, so I don't quite have the space to name every single person on stage, which annoys me, but it's clear every member of this cast worked hard to nail their roles. Smith, as our lead, shines. She is a delight to watch, making the character her own and not just copying what was done in the movie. Neal is great as Warner, along with a second character that I will not spoil for you where he truly is hilarious.
Davis is fantastic as Emmett, becoming the character I almost ended up rooting for more over Elle. Spangler, a veteran of many TCT shows, is wonderful, truly outshining her movie counterpart as well, going from a character you hate (in a good way) to being one of the most important persons on our heroine's journey. Rainwater as the tough and oh so scummy Callahan is great. Watching him, it was obvious he was having a blast playing a creep. Hodges, making her first stage appearance in years, is another standout, stealing every scene she is in, and in her first Civic Theatre role, Anderson nails it as Wyndham.
Some other scene stealers come from our ensemble cast, including Walker Delk, Chris Fisher, and, in the coveted role of the UPS delivery man, Jack Ragland. If none of these three make you laugh, then you need to check your pulse. The rest of the cast (Kelsey McFall, Kennedy Box, Michaela Ellis, Nicole Moore, Rachael Cilliers, Emilie Casper, Ryan Jackson, Cassandra Smith, Amanda Kattengell, Savannah Williams, Anna Cox, DeAnna Hargrove, and Allison Cambre) were all great and I wish I could pay each and every one of you an individual compliment, but this review would go on forever. I do, however, also have to give Coby Archa a shout out, who has a brief cameo during "Bend and Snap," and it's great to see him on stage outside of "The Rocky Horror Picture Show."
"Legally Blonde" is a fun, truly hilarious show that makes for a great date night, girls night or just regular night out at the theater.