This Weekend Doesn't Have To Be Boring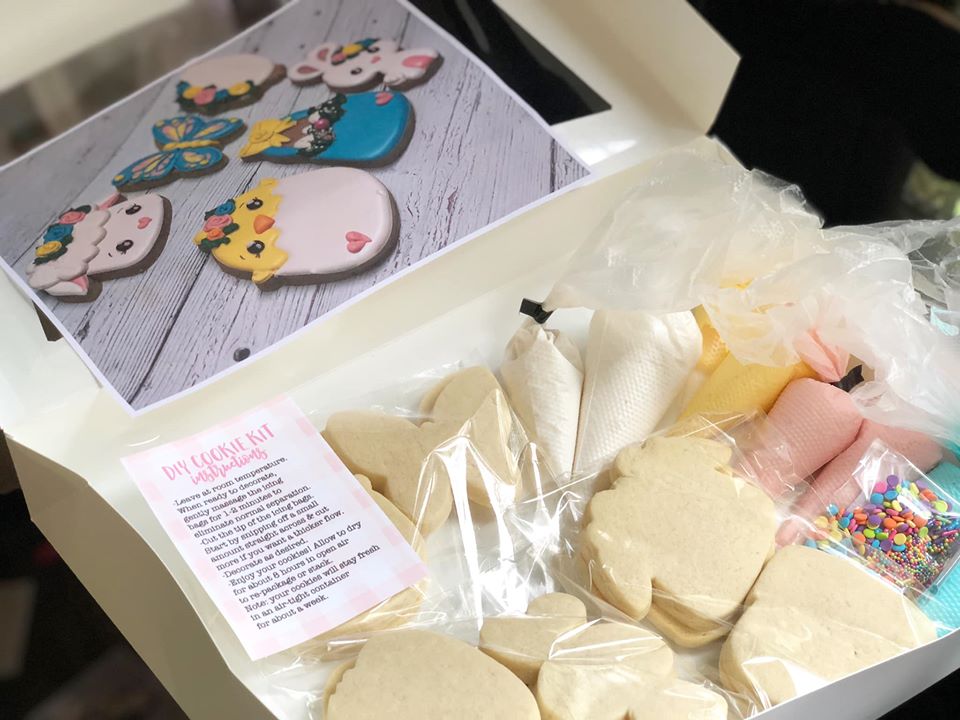 What are going to do this weekend? We have a few unique and fun ideas!
Watch Some Live Music
A few concerts with be held virtually this weekend. Log in: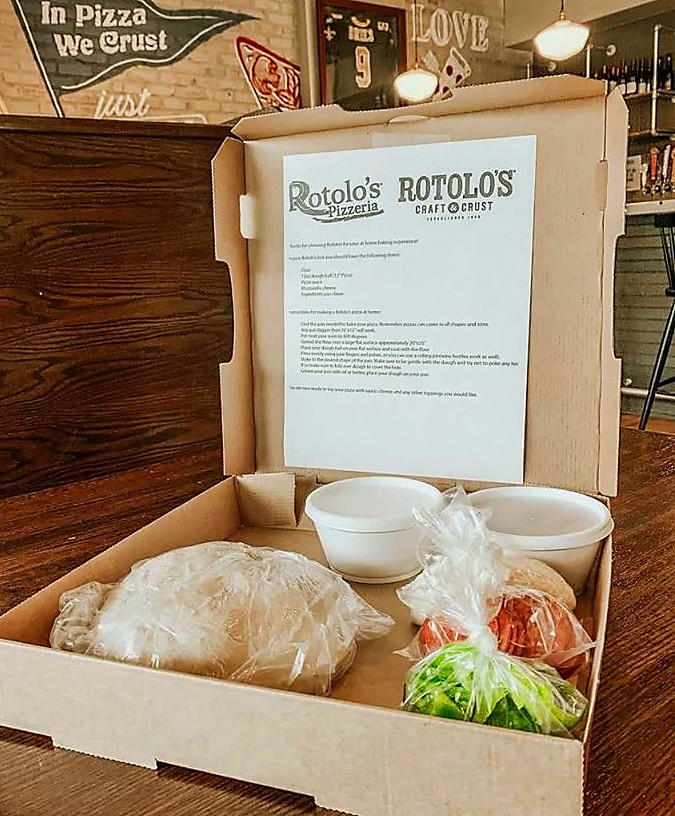 Have a Pizza Party
Rotolo's Pizzeria is offering a fun Survival Kits with it's new 12" Home Pizza Kits. Just pick up a kit, take it home then make a special night where everyone can create their own pizzas. Kits include everything you need – dough to flatten, toppings, sauce, and cheese – all in one convenient box. To place your order call (903)561-8805. Rotolo's Pizzeria is located in south Tyler at 8970 S Broadway Ave, Ste 148. The kits are $10.
Go On a Bunny Hunt
The Bunny Hunt has been an annual favorite activity for families enjoying the Tyler Azalea & Spring Trail for several years, and this year is no different. While the festivities look a little different this year, the bunnies are back and hiding along the Trail.
Even though you are probably adhering to the shelter in place rule and staying home, you might be in the mood to take a drive, which is perfectly ok under the new rules. The Azalea District is a beautiful afternoon drive. The historic homes are always pretty, and flowers are blooming. Spring is the perfect time to get out in this area of Tyler.  MORE INFO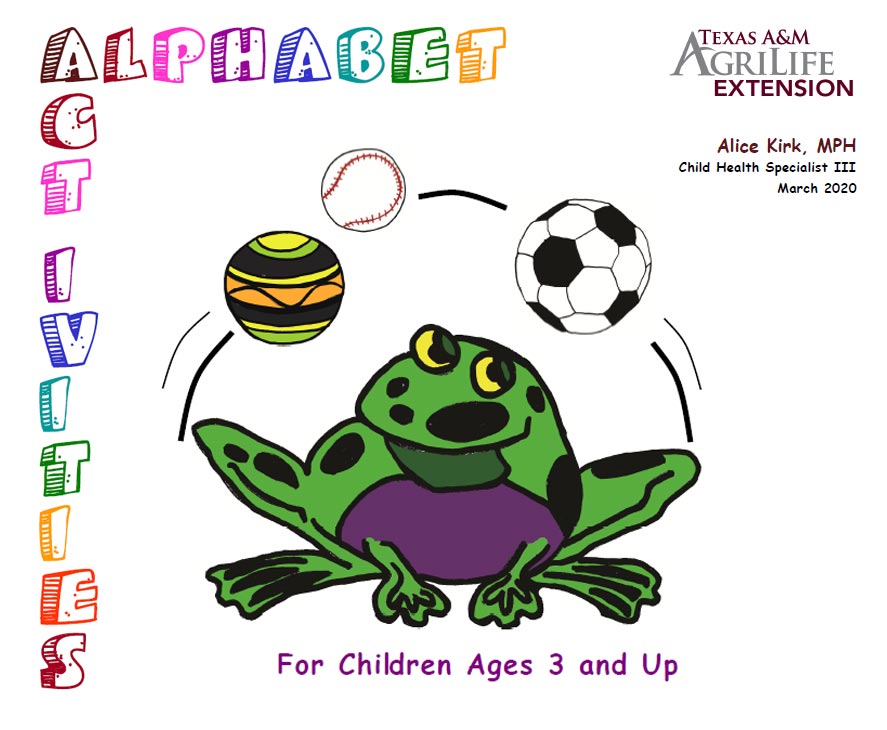 Attend a Watch Party for "Clue"
If you are getting bored at home, how about watching a movie virtually with some new friends? Join this free watch party virtually on April 3rd at 7pm where they will be watching the movie "Clue!" There will be a live discussion via the Facebook event. "Clue" is available for free on Kanopy with your library card.
Check out the event page at https://www.facebook.com/events/154649242466292/.
This starts at 7pm. They encourage everyone who wants to participate to use this event for discussions throughout the movie. Library staff will be available to discuss alongside with you.
Need an ecard? Go HERE. It's free and you can apply completely online.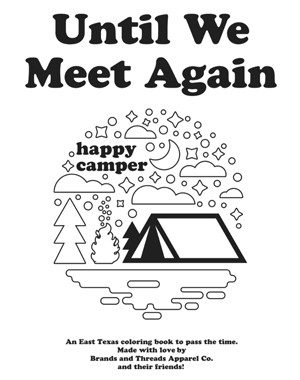 FREE Activity Guides Especially for the Kiddos
Kids at home due to closed schools? Here's a free activity book from Texas A&M that will keep them busy – at least for a while.
Use the Alphabet Activities guidebook HERE to provide activities for kids to do at home.  The tips and games were created by a Texas A&M AgriLife Extension Child Health Specialist.
Also, here is another Activity Guide that you can print out, created from local #tylertx businesses. Click HERE or on the "Until We Meet Again" image on the right.
Exercise with Locals
Several locally owned #tylertx businesses are offering free online classes. Here are a few:
Play Mario Kart Tournament Virtually
April 11th at 7pm, tune in at https://www.facebook.com/events/151529142844868/! If you have Mario Kart on your Switch, then the Tyler Public Library invites you and your family to join for an online Mario Kart Tournament. To join, you'll need to go to "Online Play" then select tournaments, search by code and enter code: 1499-5751-4795.  May the best racer win!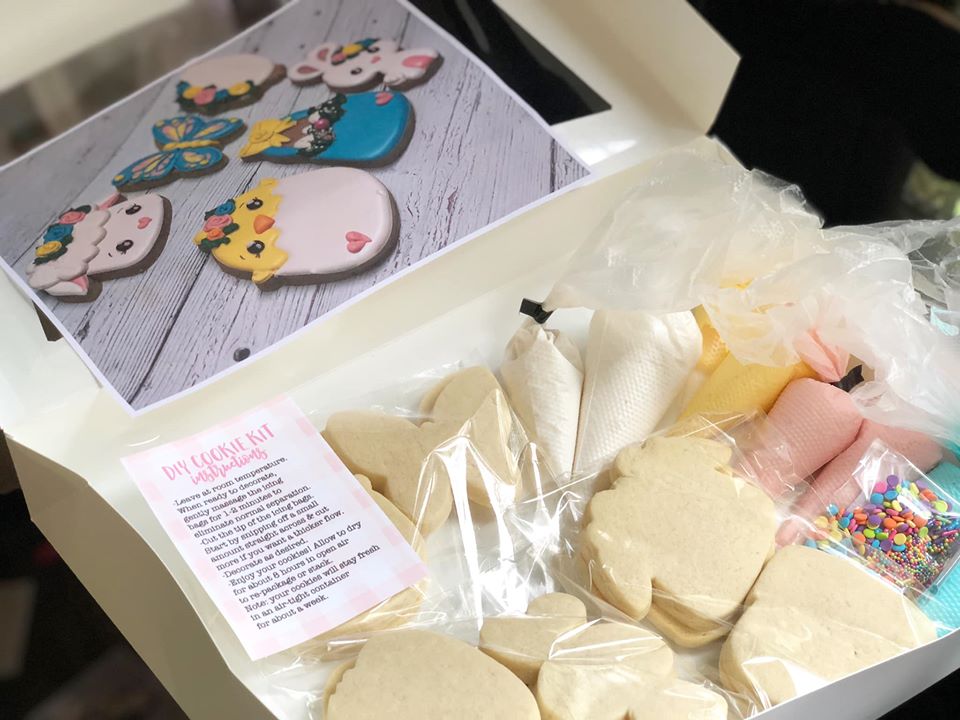 Cookies Will Make Everything Better
We promise, yummy hand decorated cookies *will* make this whole ordeal better. Check out these fun projects.
Get Baked by Christina will be selling and delivering kits for the 3rd week in Tyler Texas, we have tons of themes to choose from! Each kit now has photos to refer to(like the first pic) instruction sheets, 2 different consistency icings to get the best results and sprinkles! The cost is $27 and they will be delivered anywhere in #tylertx.
Tutorials are held on weekends on the Fiesta and Unicorn kits for y'all to follow along at home. They will also have Chocolate chip cookies, snickerdoodles and lactation cookies available for delivery as well! This is a "drop off at your door" and get a call when they're delivered.
If you don't want to decorate cookies, they are also offering wood painting kits on their Etsy shop for $15! Wood cutout, acrylic paint, brushes and detailed instruction sheet all included.
Go check out Get Baked by Christina for cookie kits and Kailiani Designs for wood kits to order.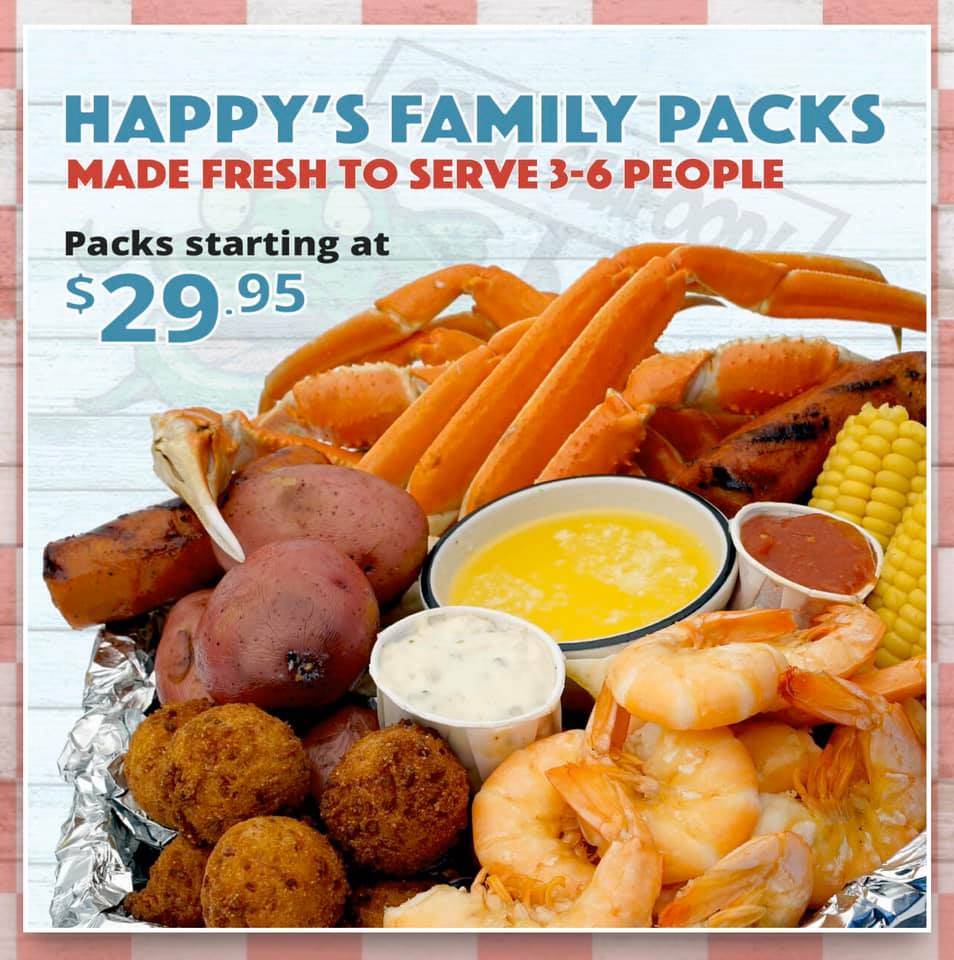 Delivery, Carry Out and Alcohol To Go
You can still order take out, call ahead for curbside service, go through the drive-thru from some local restaurants to support their business and get delivery from a variety of services. And thanks to Governor Abbott, restaurants can now sell alcohol to go!
Links to restaurant's new condensed menus, websites for ordering, phone numbers and what is available (delivery, drive-thru, curbside, etc…) are all posted HERE in a convenient and easy to use format.
To add your restaurant or report any changes or additions to this list, please email eguidemagazine@gmail.com.
Speaking of local favorite winery Kiepersol is now offering Wine To Go & More via their Drive Thru! Check it out at
https://eguidemagazine.com/kiepersol-drive-thru-now-offeri…/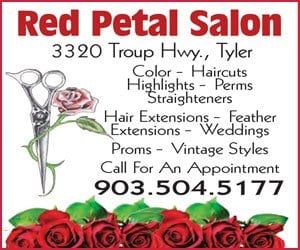 Cowan Center: 2020-2021 Season Is Announced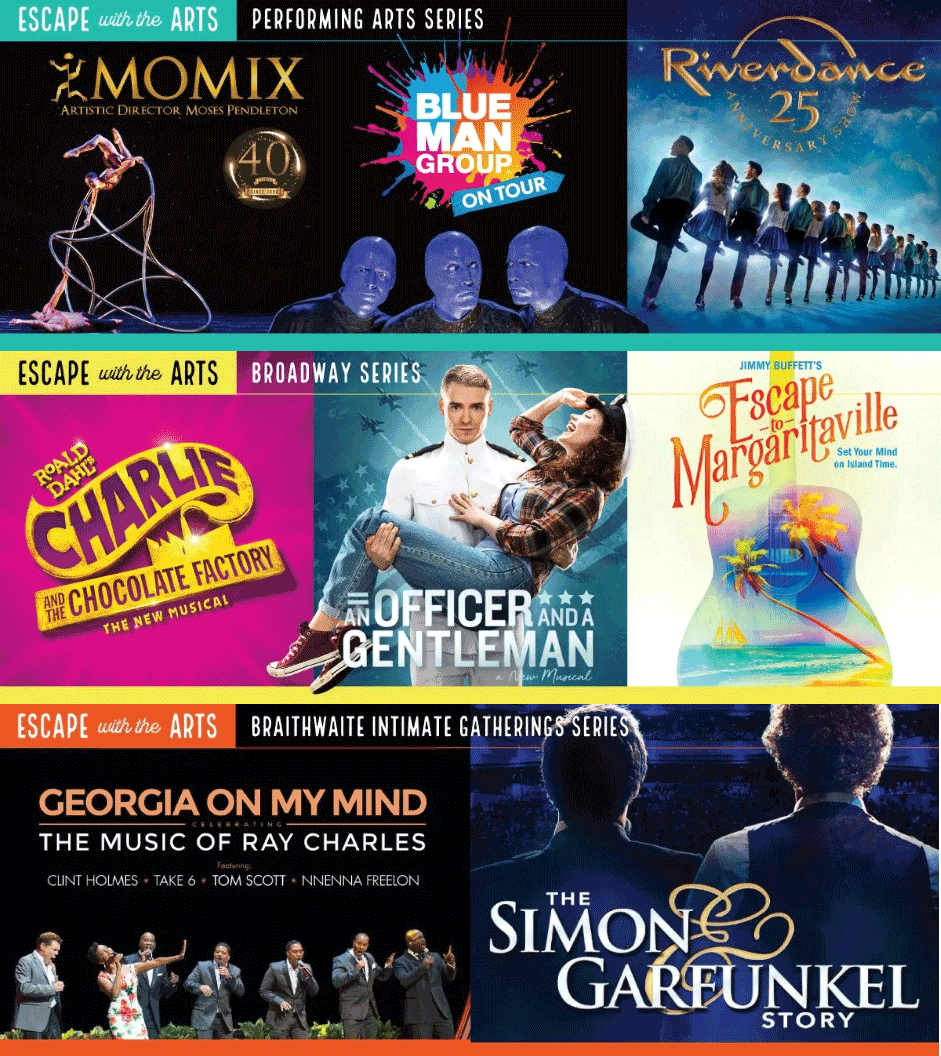 For more events, check out EGuideMagazine.com 's entire


Wondering what is showing at the Cowan Center?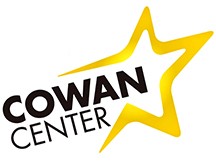 There's nothing like opening a season with a fun show and a member party for the ages! No better theme than Jimmy Buffett music, an escape to Margaritaville, and a pre-party for Cowan Center Circle members!
"I think we all deserve some social time with our friends and like-minded Broadway fans," said Susan Thomae-Morphew, UT Tyler Cowan Center Executive Director.
"This is our 24th Season! We can't believe it either! We promise to have lots of great talent again and will be gearing up as we celebrate a quarter of a century soon. Over the next 2 years we will be developing programming for new target audiences and upgrading our premiere venue known across the state and beyond as a magnet for amazing artists and shows."
"The Cowan Center Circle is the lifeblood of the Cowan Center's service and success. Your membership support is needed now more than ever before. We have big plans and want to make you proud of this wonderful asset we share with so many. It is with you that we reach high and provide the best for our community, state and region."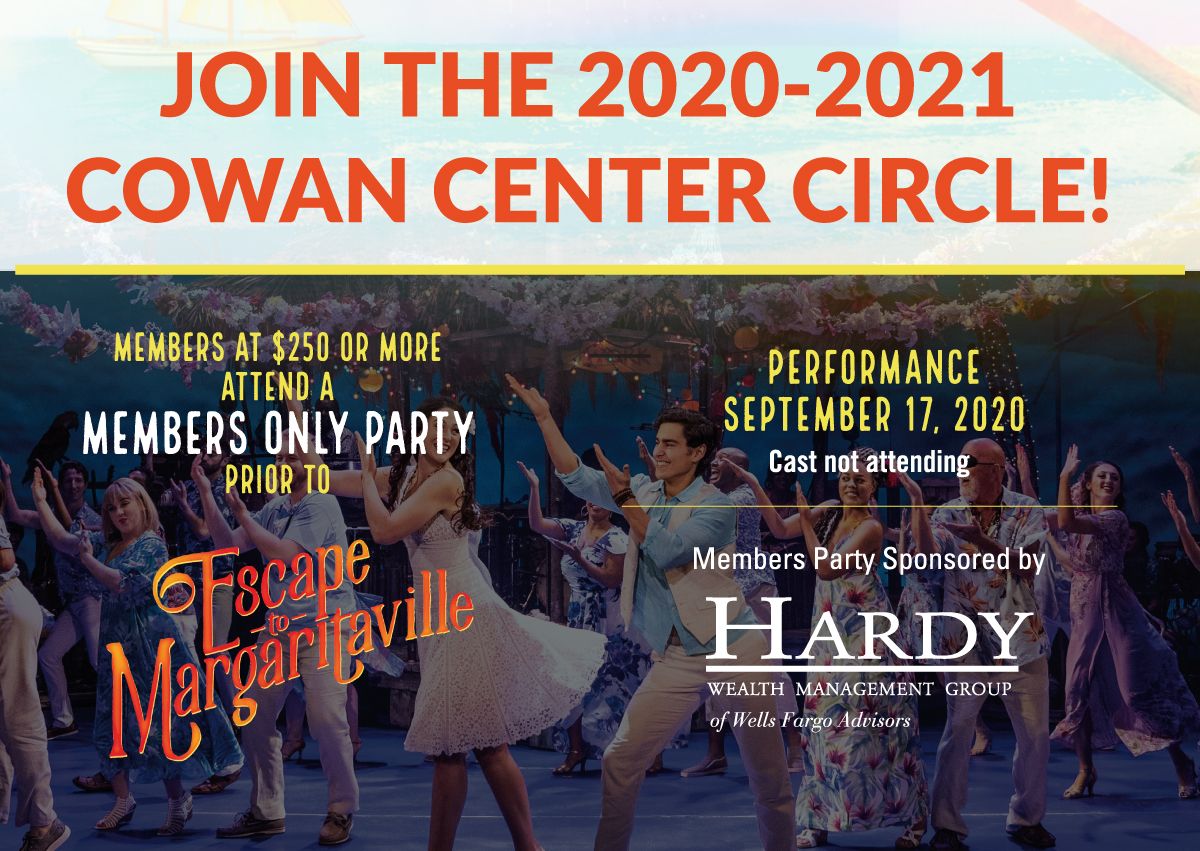 "We ask you to renew your membership, consider an upgrade, and invite friends to jump into the Cowan Center family. We want to fill the house every show and share the magic of live performance. Help us reach for the stars and come see some on stage, too!"
"We are grateful for each and every one of you. I can't wait to see you all again!"
All events are performed in the Cowan Center located on the campus of The University of Texas at Tyler, 3900 University Boulevard – FAC 1120 in Tyler, TX (Google Map).
QUESTIONS? Call (903)566.7424. More information and TICKETS can also be found at CowanCenter.org. Watch for announcements on Cowan's Facebook and Twitter pages too.
Upcoming acts are:

School is Cool August 6th: Donations Still Needed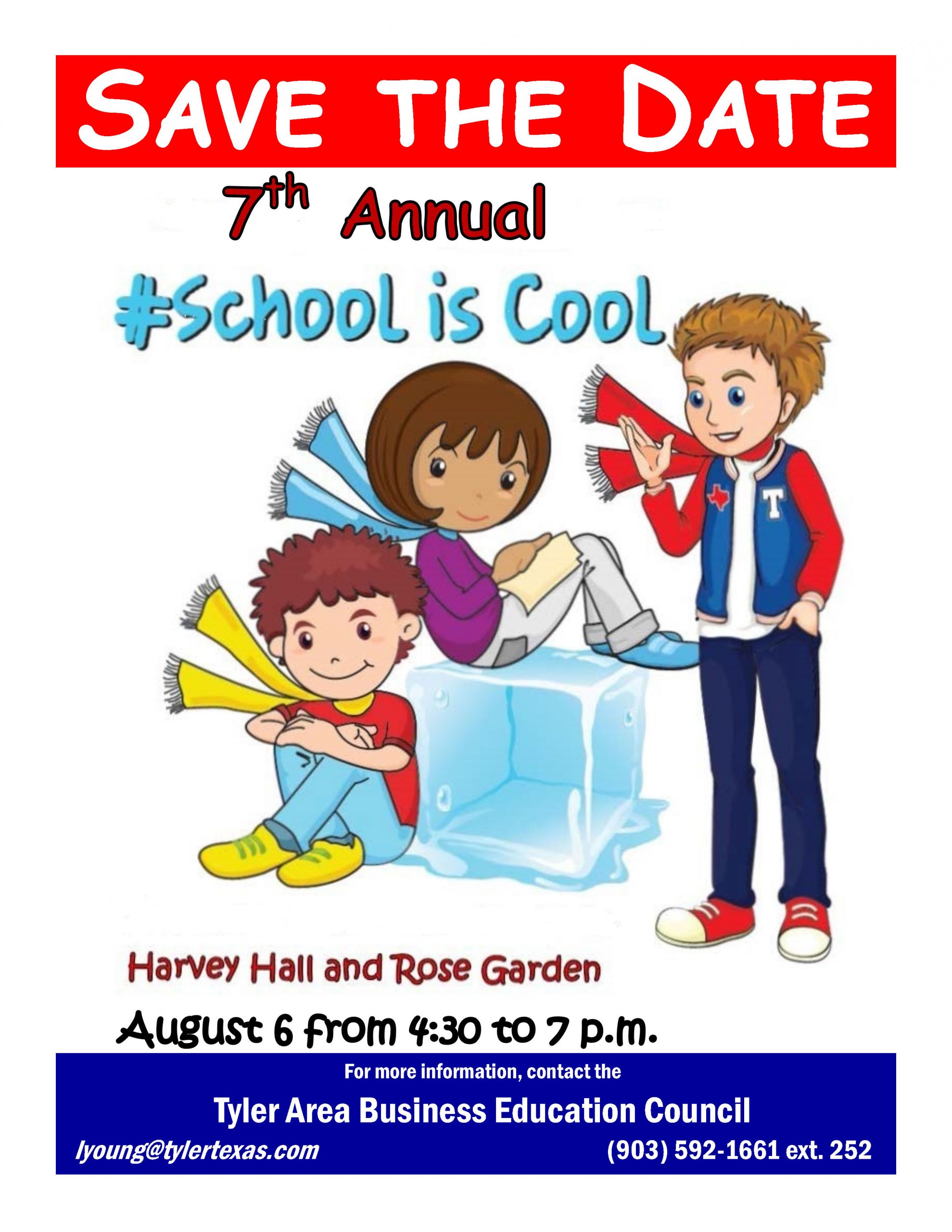 The 7th annual #SchoolIsCool event will take place Thursday, Aug. 6 from 4:30 to 7 p.m. at Harvey Convention Center, located at 2000 W. Front St. and the Rose Garden Center, 420 Rose Park Dr., Tyler.
Due to COVID-19 precautions, this year's event will take place as a drive-through. There will be no booths or services inside the building.
Donations are needed! Please consider donating backpacks, school supplies and/or giving a monetary contribution. $30 will purchase one backpack with supplies. 
*Children must be present for backpack tickets. No exceptions.
*Niño(a)s deben estar presentes para recibir boletos para mochilas. Sin excepciones.
Donations needed for annual #SchoolisCool event
The goal is to distribute 2,000 backpacks with supplies to kids of all ages enrolled in schools from Pre-K to 12th grade.
Tyler Area Business Education Council is currently accepting monetary donations and sponsors for this event. Every $30 donation purchases one backpack with supplies.
Donations can be made online on Eventbrite or by mailing a check to 315 N. Broadway Ave. payable to the Tyler Area Business Education Council.
Applications for sponsorships are now open and available at SchoolisCoolTyler.com.
"Every year we have the opportunity to serve our community and provide the necessary supplies for children to go back to school," said Tyler Area Business Education Council Executive Director LaToya Young. "This year will be crucial for a lot of families that lost their incomes due to COVID-19. We want to be there for them and need our community's help to make it happen."
Please consider donating backpacks, school supplies and/or giving a monetary contribution. $30 will purchase one backpack with supplies. Our goal is to distribute 2,000 backpacks.
Red pens
Blue pens
Black pens
#2 pencils
Pencil Sharpener
Erasers
Dry erase markers
Pocket folder with brads
Glue sticks
Bottle of glue
Box of facial tissues
Box of colored pencils—12 count
Box of crayons—24 count
Child's scissors
Package of ruled notebook paper
3×5 index cards
Spiral notebook
Composition book
Highlighters
Ruler
Credit card donations may be made at www.schooliscooltyler.com. Checks can be made payable to the Tyler Area Business Education Council and mailed to 315 N. Broadway Ave., Tyler, TX 75702.
Vendors & Sponsors:
Volunteers are needed to help make this event a success. If you would like to volunteer, please visit Volunteer Services page to fill out your application or call Volunteer Tyler at (903) 531-1100.
The deadline for platinum backpack sponsors is June 30th. The deadline for all other applications is July 10th.
For donations or sponsor and booth payments, visit our Eventbrite page.
"Four Pedals of the Rose:" Fresh Air & Free Swag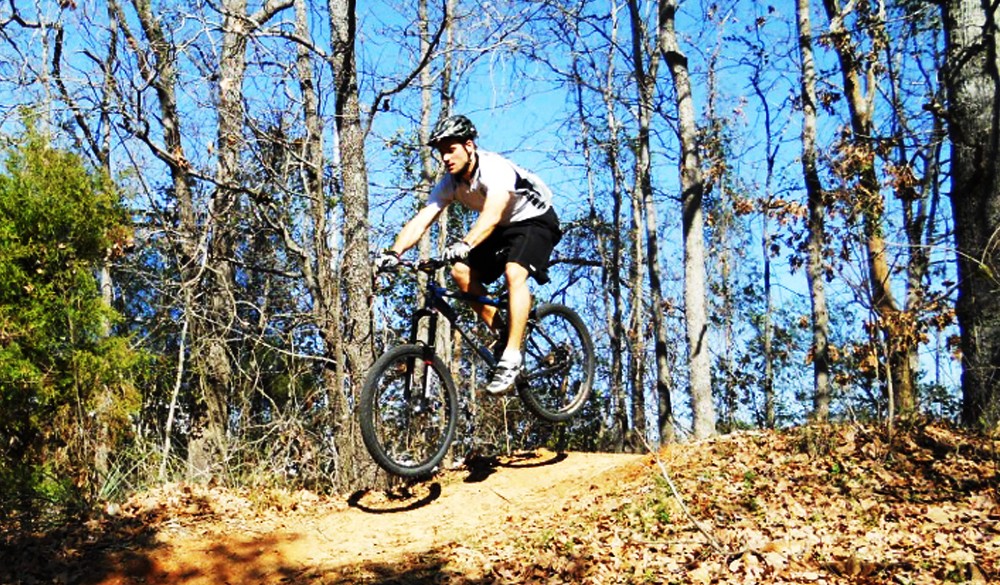 With warm weather arriving in Tyler, outdoors is a destination for enthusiasts who want to bike, hike, and walk on local trails.
And now, more than ever, being outside is a safe fun place to be – breathing the fresh clean air and seeing the beauty of #tylertx.
The Tyler Parks and Recreation department and the Tyler Bicycle Club continue the "Ride the Four Pedals" initiative, encouraging all ages to ride, run, or walk all four of the designated trails and be a part of nature.
The "Four Pedals of the Rose" is a series of four trails that stretch more than 33 miles and showcase both the city's urban landscape and its natural beauty. Trails in Faulkner Park, Tyler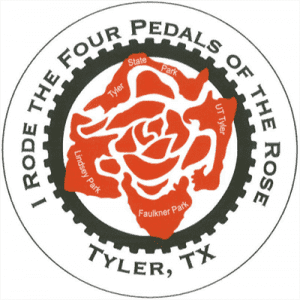 State Park, the University of Texas at Tyler, and Lindsey Park attract locals and visitors alike. The 10-mile Lindsey Park trail, designed by professional cyclist Nevada Thompson, was completed in 2013 as the newest addition to the network, and was developed as a joint project between the city and many volunteers.
The four designated trails (Lindsey Park Trail, Faulkner Park Trail, The Tyler State Park Trail and the UT Tyler Trail) are designed for runners, walkers, and bicyclists of all ability levels, and each one is different. Beginners can ride parts of each trail and work their way up to the more challenging sections. Lindsey has more open spaces, and Faulkner has more twists and turns, Tyler State Park offers many challenging elevation changes and has been called one of the best trails in Texas. The UT Tyler trail is a shorter option but still offers a fun time.
People who ride, run, or walk all four trails are encouraged to fill out a form online, and will receive an "I Rode the Four Pedals of the Rose" decal from Tyler's Parks and Recreation Department proclaiming their accomplishment.  
Trail maps are available at
Here is the Ride the Four Pedals Submission Form.