Through A Different Lens: Micah White
By Johnny Griffith
The saying goes, "A picture is worth a thousand words" and if that is indeed the case, local photophile Micah S. White has got to be one of the most verbose people in East Texas – which is even more amazing than it sounds considering he was at one time one of the most shy people in East Texas. Born and raised in Longview, Micah graduated from Pine Tree High School, spending most of his time reading anything he could get his hands on and doing his best to avoid interacting with people on a social level. 
Somewhere along the way he developed a love of photography, stumbled into the East Texas music scene, and the rest is history, or should we say 'his story' since Micah has become one of the most regular faces at concerts around the area, with a passion to capture the local musicians in their native habitat and make sure everyone sees them as he does.
I talked with Micah recently to get a little more insight into his background and what inspires him to spend the hours and miles to bring you just the right picture of your favorite local bands: 
Johnny: Were you interested in photography growing up? If not, when did it start to be something you thought might pique your interest?
Micah: I took photography in high school but didn't continue with it after graduation. Years later, one Saturday morning, I went out and bought my first DSLR and started learning it. I had gotten tired of locking myself up in my room and being a social shut in. So, I started going out with this camera on weekends trying to find beautiful landscape scenery to shoot. It grew from there.
Johnny: How about music? Who were some of your favorite artists growing up?
Micah: When I wasn't reading, I was listening to music. My taste in music varied but my favorites were Iron Maiden, Deicide, and Slayer. Now, my music taste has somewhat evolved I suppose. I find myself listening to just about anything. 
Johnny: What was the catalyst for the idea to marry your love of music and photography together?
Micah: I look at music, especially our local music scene in East Texas, as saving me and helping me get out of my comfort zone. Bringing my cameras and shooting these shows, in my mind, allowed me to show others like me that there was more to life than reading and trying to avoid human contact. Teazur was the first show I really witnessed and they blew me away, and still do. Little did I know that night would ignite a fire inside me. 
Johnny: What were some of the obstacles you had to overcome early on?
Micah: Going out in public was one major obstacle. I grew up hating to be in the front where I could be seen by everyone. I was always content being in the back. Shooting these shows you normally have to be right in front of everyone and I had to learn that was part of getting that perfect shot. Now, it's no big deal but at first it was a struggle for me. Thankfully many of the bands, venue owners, and friends encouraged me to get out up front and try to capture shots. I'm truly grateful for that. This has also helped with my social skills. Before all this, I hardly had any. I preferred not interacting with anyone and choosing to stay in that comfort zone. I also knew that I hated being like that and wanted to change it and photographing these bands has helped me tremendously. 
Johnny: Do you remember who the first band you photographed was and when/where the show was?
Micah: On and off through the years I would sometimes happen to show up at an event by chance and take a few shots of a band that might be playing on stage. I think one year I shot White Trash Wannabees when they were playing at the Burn Benefit in Jefferson. I had no idea who Donnie or Dustin Dodson were or that they were THE White Trash Wannabees. It would be years before I truly discovered them again at Players. Teazur was the first official band I photographed at the Lone Star Ice House though, and the rest, as they say, is history. 
Johnny: How did bands react early on to this random guy who would show up and start taking pictures?
Micah: I love this question. As I mentioned, Teazur was the first official band I photographed. They were very welcoming and encouraged me to continue what I was doing, and encouraged me to seek out other local bands. Which I did and to my surprise almost every band I photographed were very welcoming to me and my cameras. Though thinking about it now, I was still having social issues and being painfully shy. The bands would see me shooting while they performed, but normally have to chase me down after the show and introduce themselves to me instead of me telling them who I was as I do now. I also discovered that East Texas has one hell of a music scene. 
Johnny: How many years now have you been photographing shows for local bands? Any idea of how many different bands you've shot over the years?
Micah: I think I've been shooting bands since around 2016. I couldn't even tell you how many different bands I've had the honor of photographing but I would say several hundred. 
Johnny: I know this is going to be a tough one, but are there any photos that when you got back to the computer and started going through them just made you go "WOW!" and have stuck with you over the years?
Micah: Yes. I have several that come to mind. Lee Mathis raising his guitar at Memphis Bar, Dustin Dodson of White Trash Wannabees doing his famous jump at The second Porch Fest at The Back Porch, the shot of Donnie Dodson of White Trash Wannabees I took at Clicks in Tyler, and of course Mike Reiner of Teazur flipping his drum stick in the air. Oh and my shot of Dirtfoot at The Red River Revel…just to name a few.
Johnny: I know you've got a busy schedule between day work, shooting bands, and other projects but are there any local bands you haven't managed to get shots of yet that you can think of?
Micah: During this pandemic there are some bands coming together and forming. I'm looking forward to hearing them play and getting shots as they start playing live. I'm also working on trying to expand my area to Dallas eventually. There are many bands over there that I would love to see live and shoot, but right now that's just a daydream.
Johnny: Speaking of other projects, you've managed go from just shooting bands to actually doing different styles of photography. What can you tell us about your other photographic adventures?
Micah: Of course, there's Micah S. White Imagery. I've photographed weddings, landscapes, and other non-music projects. Then there's Lustful Heart my other project where I shoot boudoirs and sexier themed projects. These last few years have definitely been an adventure and a wonderful one at that.
Johnny: With all you've seen, and photographed over the years…what is on the radar for the future that has you excited?
Micah: I'm excited about the potential of growing my photography business and working with other photographers and bands in helping to get their name out there to the public. We have a lot of talent coming up that has yet to take the stage, but their time is coming and hopefully, I'll be there to document them as well. 
Be sure to check out what Micah has to say in pictures online: Micah S White or Micah S White Imagery.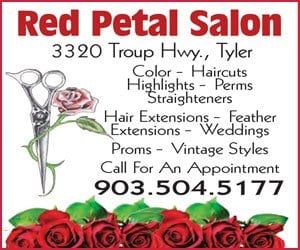 Keep Tyler Beautiful Unveils New Murals Around Town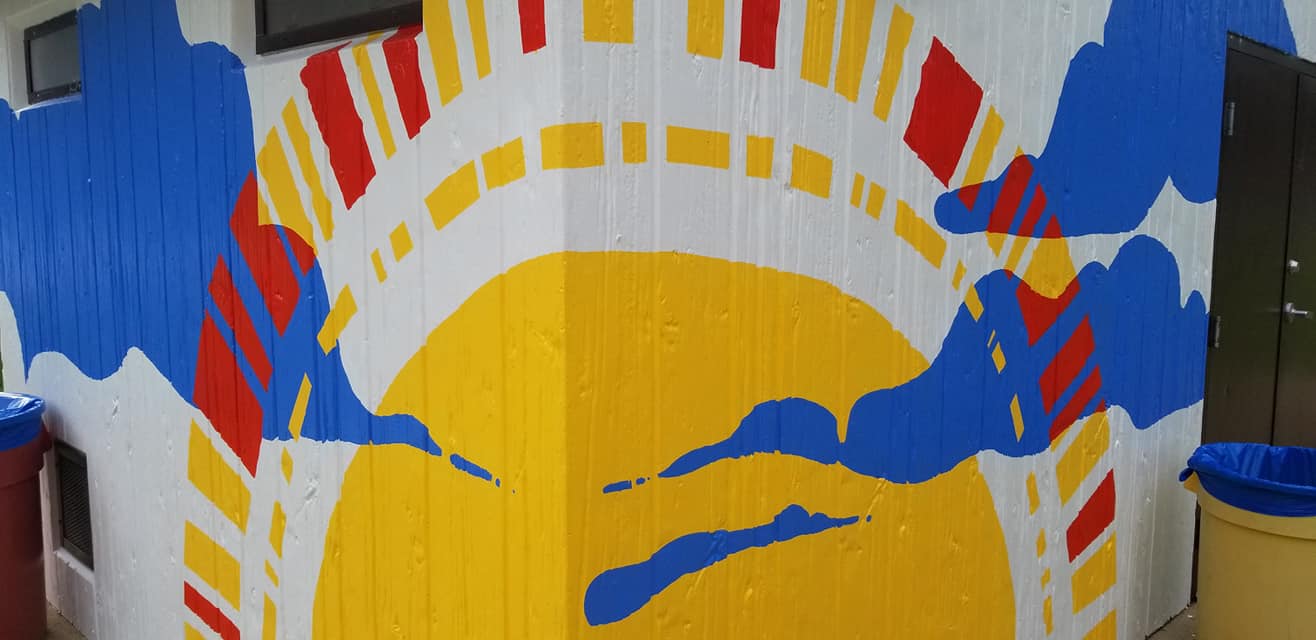 Eight artists from the community are working with Keep Tyler Beautiful to repaint the mural along South Loop 323 between Fry Avenue and New Copeland Road. The previous mural featuring 520 feet of colorful roses was painted in 2011 by students from multiple Tyler high schools, but it has now faded. The final mural will be completed in October.
"The art mural is intended as a creative outlet for artists in our community," said Keep Tyler Beautiful Coordinator Belen Casillas. "Our vision is to display local art by Tyler artists and promote Keep Tyler Beautiful."
In addition, Keep Tyler Beautiful has partnered with local artists Lisa Horlander and Daryl Phillips to paint murals at Emmett J. Scott Park and Woldert Park, respectively.
The new mural at Emmett J. Scott Park is on the newly renovated restrooms and the mural at Woldert Park is on the electrical box near the new splash pad. Both artists have been involved with art projects at Tyler Parks and with the Beauty and the Box program.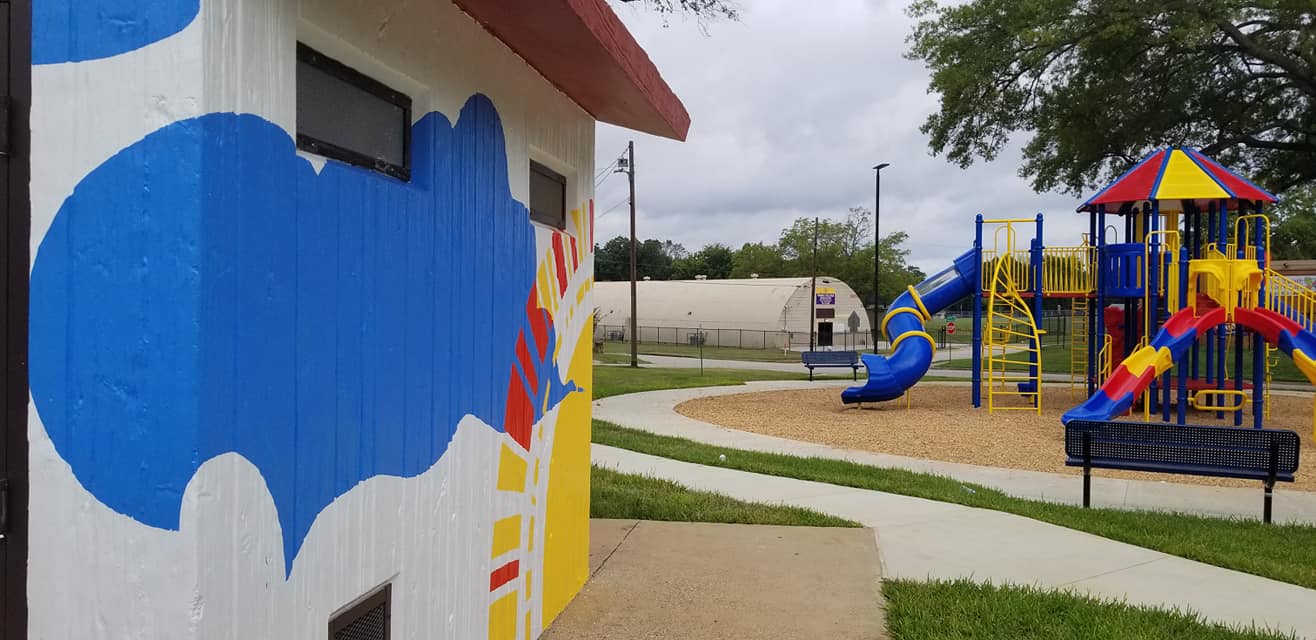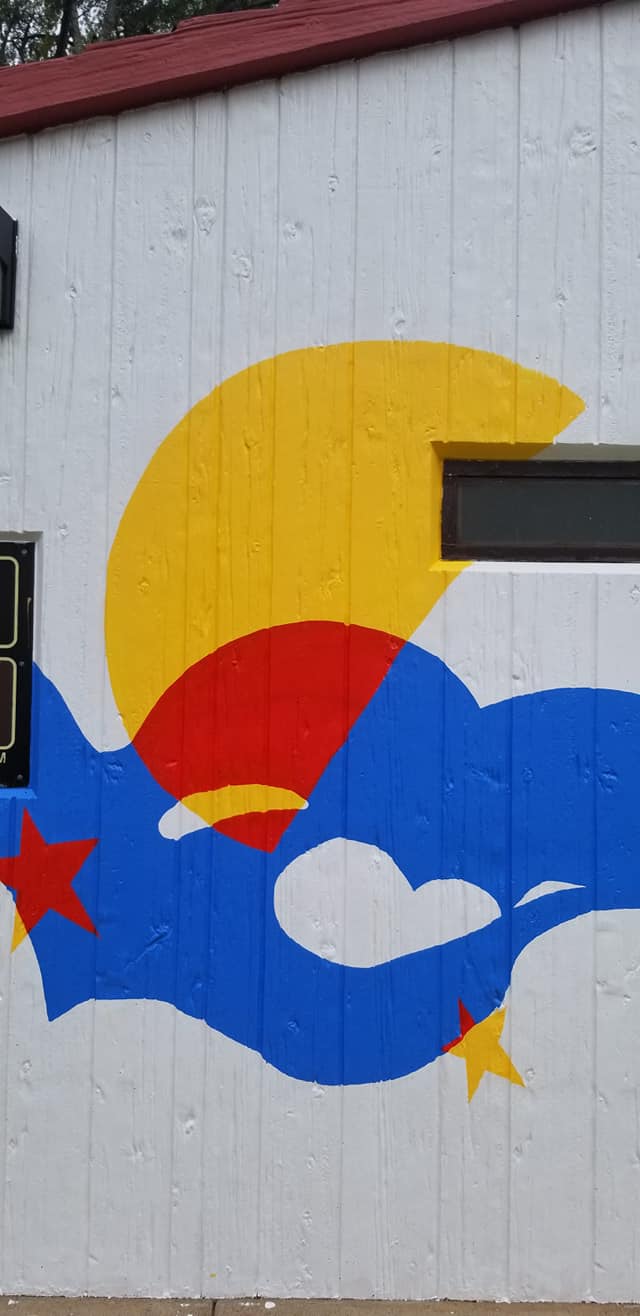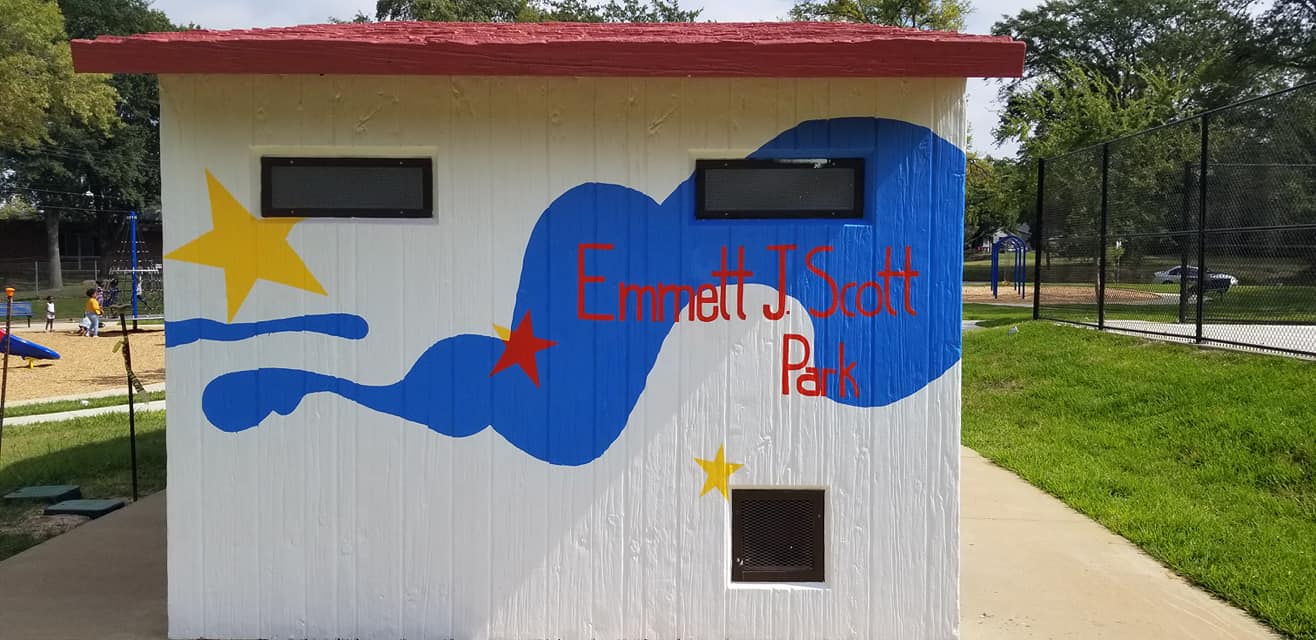 Tyler Animal Shelter launches Beautification Project, Call for Artists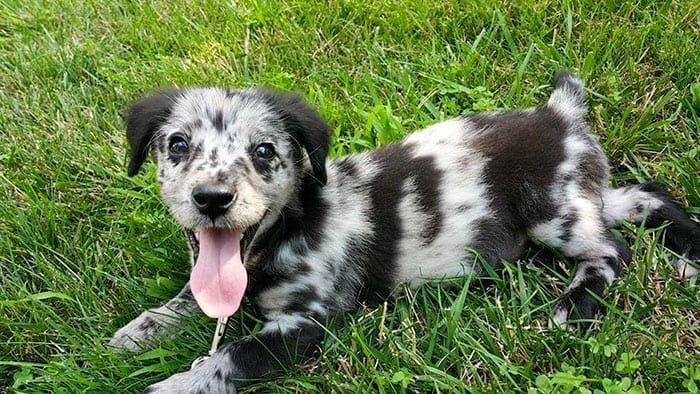 In 2017, Tyler Animal Services opened its doors to the public in a restructured facility that houses both the City's Animal Shelter and Animal Control Department, located at 4218 Chandler Hwy. The facility also houses 103 dog kennels and 65 cat kennels for holding, isolation and display. The City's shelter features "get acquainted" rooms for people to come in, meet with shelter staff and their potential pet for some time to "get acquainted."
In 2019, 482 pets were adopted, 492 were reunited with their owners and 349 animals were transferred to 110 different rescue organization partners. There were 1,172 microchips registered to responsible pet owners. This means thousands of people come through our doors annually.
But… there isn't much color in our Animal Shelter lobby or get acquainted rooms so we need the community's help to transform it. The Animal Shelter Beautification Project invites artists of all ages to submit images of their original artwork to be considered for a mural on the walls of the shelter lobby or the get-acquainted rooms.
Below is a complete list of rules for artists wanting to submit their artwork. The deadline to submit artwork will be Jan. 31. 2021 at 11:59 p.m. All artwork is to be submitted digitally on our website: https://www.cityoftyler.org/government/departments/animal-services.
Submissions will open on Wednesday, Oct. 14.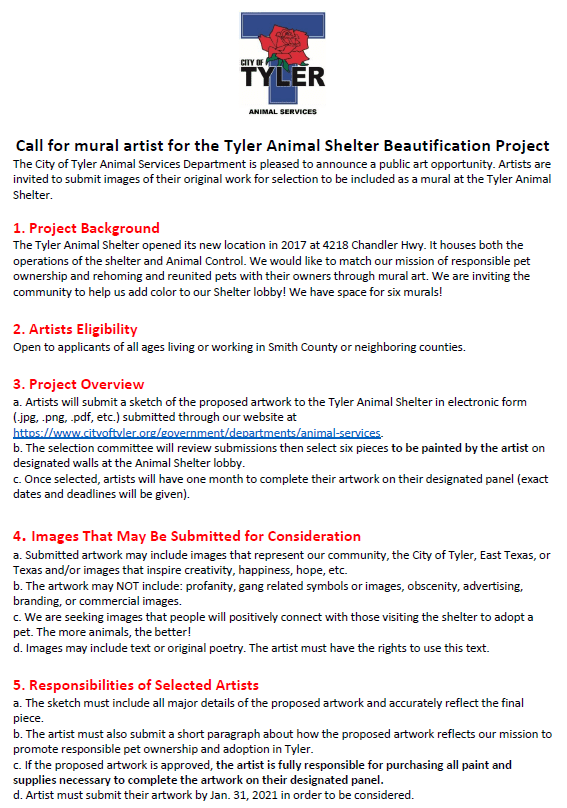 On Exhibit at Tyler Museum of Art: "Bits & Pieces"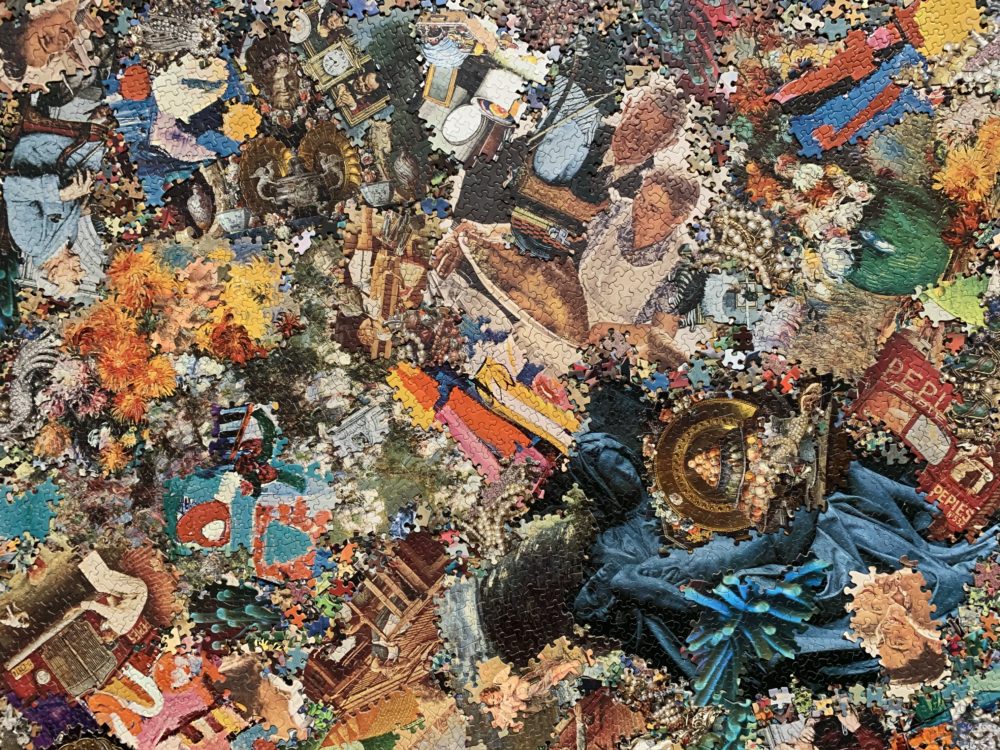 The Tyler Museum of Art (TMA) is located at 1300 S. Mahon Ave. on the Tyler Junior College main campus. Regular TMA hours are 10am-5pm Tuesday-Saturday, and 1-5pm Sunday. The Museum is closed Mondays and on most major holidays. For more info call the museum at (903)595-1001, tylermuseum.org, or email info@tylermuseum.org.
Bits & Pieces: Works by Al Souza is on exhibit July 9th-Oct. 18th, 2020. Organized by the Tyler Museum of Art, this exhibition features a variety of mixed media collages and assemblages from 2000 – 2010 by Al Souza. The works, including his jigsaw puzzle assemblages, showcase his ability to masterfully combine various parts to create a dynamic whole.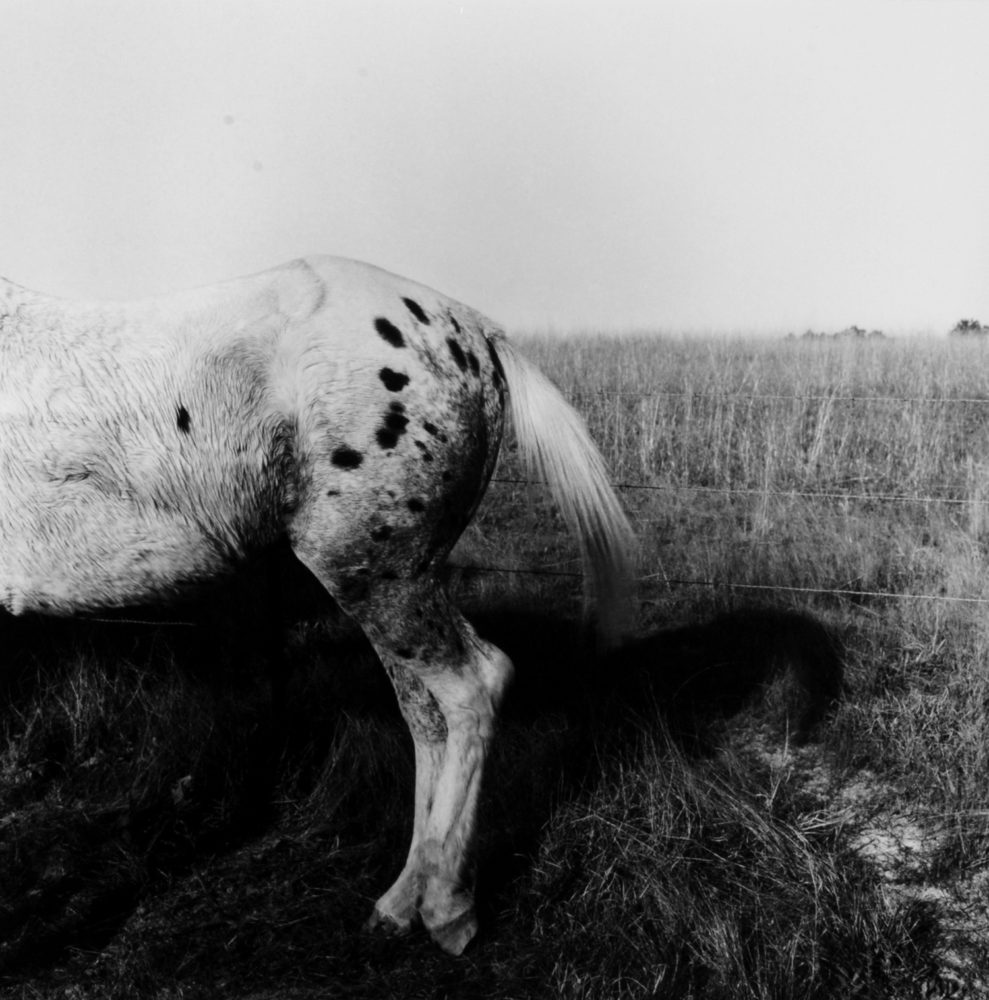 The Blue Man: Photographs by Keith Carter is on exhibit June 21st-August 30th, 2020. Organized by the Tyler Museum of Art, this exhibition showcases 50 photographs from Keith Carter's Blue Man series held in the TMA's Permanent Collection. The images, taken in the late 1980's, highlight a variety of people and places found around East Texas. Rooted in a documentarian tradition, Carter's images capture the ordinary as well as the unimaginable subjects that make our region unique. Keith Carter (b. 1948) is an internationally recognized photographer and holds the Endowed Walles Chair of Art at Lamar University in Texas. His work has been widely exhibited and can be found in numerous museum collections including the National Portrait Gallery, Smithsonian American Art Museum and J. Paul Getty Museum.