Tiger Creek Celebrates Spring Break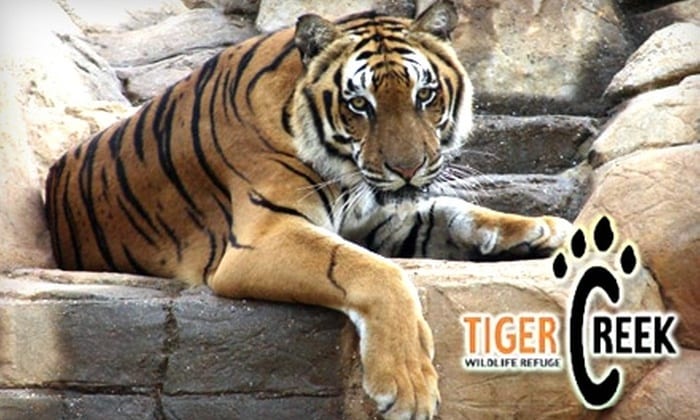 Spring break is almost here, and Tiger Creek Animal Sanctuary has a full week planned! They're inviting you to bring your family and join them for all the fun!
Tiger Creek encourages parents to bring the kids out for a day or even a week of adventures March 9th-15th. Vendors and activities will include Say Cheese, face painting, bounce house, and more! Splash Kingdom will be on site selling discounted tickets. Guided tours will start every twenty minutes so that guests can learn about the animals that call Tiger Creek home.
When: March 9th – 15th
What: Spring break week of fun at Tiger Creek
Cost: Free – $20 depending on age (see below for admission prices)
Tiger Creek serves as a permanent home for animals that have been abused, neglected, and displaced. "Spring Break is always a great time for families to come out and see the cats. In addition to learning about our animals and why the work we do is so important, we will have several vendors and activities that add to the fun!" says Melanie Wesson, Visitor Services Coordinator.
For more information about Spring Break at Tiger Creek call their office at 903-858-1008.
Tiger Creek is located, just five miles north of Interstate 20 at 17552 FM 14 in Tyler.
Their hours are 10 a.m. to 5 p.m. every day.
Admission is:
Adults (13-64): $20
Seniors (65+): $18
Active Duty Military/First Responder (with ID): $17
Children (4-12): $16
Children (Under 4): Free


From Tyler Civic Theatre: Announcements & The Future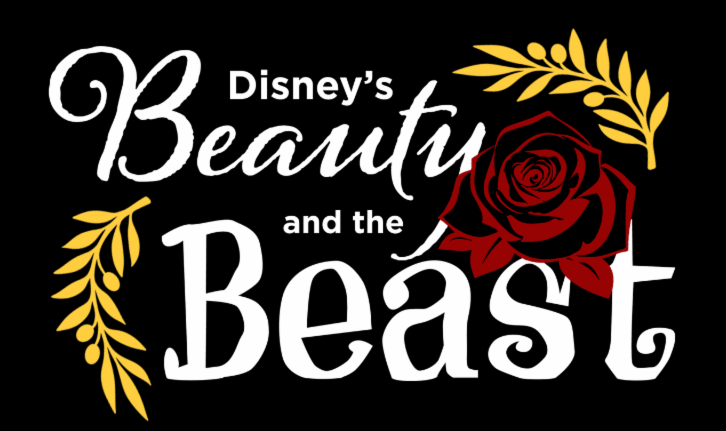 ANNOUNCEMENTS FROM TYLER CIVIC THEATRE CENTER CONCERNING COVID-19
 Announcement Regarding  The Mark Twain Show
We are saddened to announce the cancellation of The Mark Twain Show at TCTC. But, this is the best and safest decision for our actors and our patrons due to the continued spread of COVID-19 and based on the latest recommendations by the CDC. We are happy to provide those who have already purchased tickets a refund. Please contact our box office during business hours.
Announcement Regarding  Just So Stories 
Just So Stories at TCTC has been postponed indefinitely. We hope there will be potential during the month of May to put this show back on stage, but we are unable to make any promises about upcoming shows at this time. Please understand this is the best and safest decision for our actors and our patrons based on the latest recommendations by the CDC. Please follow our Facebook page for updates regarding Just So Stories.
Announcement Regarding  Breakfast at Tiffany's
Tyler Civic Theater Center has modified plans for Breakfast at Tiffany's auditions by Facebook Messenger video chat. Details follow, but we are proceeding with cautious optimism for our final season production.
Meanwhile, Just So Stories is waiting in the wings with set pieces in place and costumes hanging in the dressing rooms. Obviously, no one knows what the next days or weeks will look like, but we will be prepared to go when it is safe to do so – that's what theater people do!
If you plan to audition and are Facebook friends with DeAnna Hargrove, simply send her a FB private message to be scheduled anytime between 10 a.m. and 8 p.m. on Tuesday. If you are not yet friends, now's the time to make that request…and don't forget to send a message for your appointment time. Sides will be available Monday afternoon for cold readings, but prepared monologues are also welcomed. The following Monday and Tuesday we plan to continue the audition process for optimum casting.
Please understand that there is no guarantee that circumstances will allow this production to take place in May as scheduled, but we will be prepared to rehearse beginning in April if the situation improves dramatically (pun intended). Worst case scenario, we have fun with auditions and stay focused on returning to normalcy…which is what we all hope and pray to see in the very near future!
As always, TCTC thrives because of your support and participation. We look forward to some amazing auditions, so blow up DeAnna's Facebook Messenger with those requests for your appointment!
Get Out, Get Wild, Stay Safe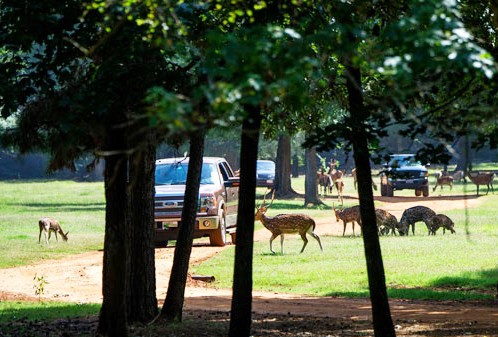 Need to get out of the house? Do your kids need to "do something?" Anything? Cabin Fever is real and I bet you are starting to realize that you need to get outside and do just that – something!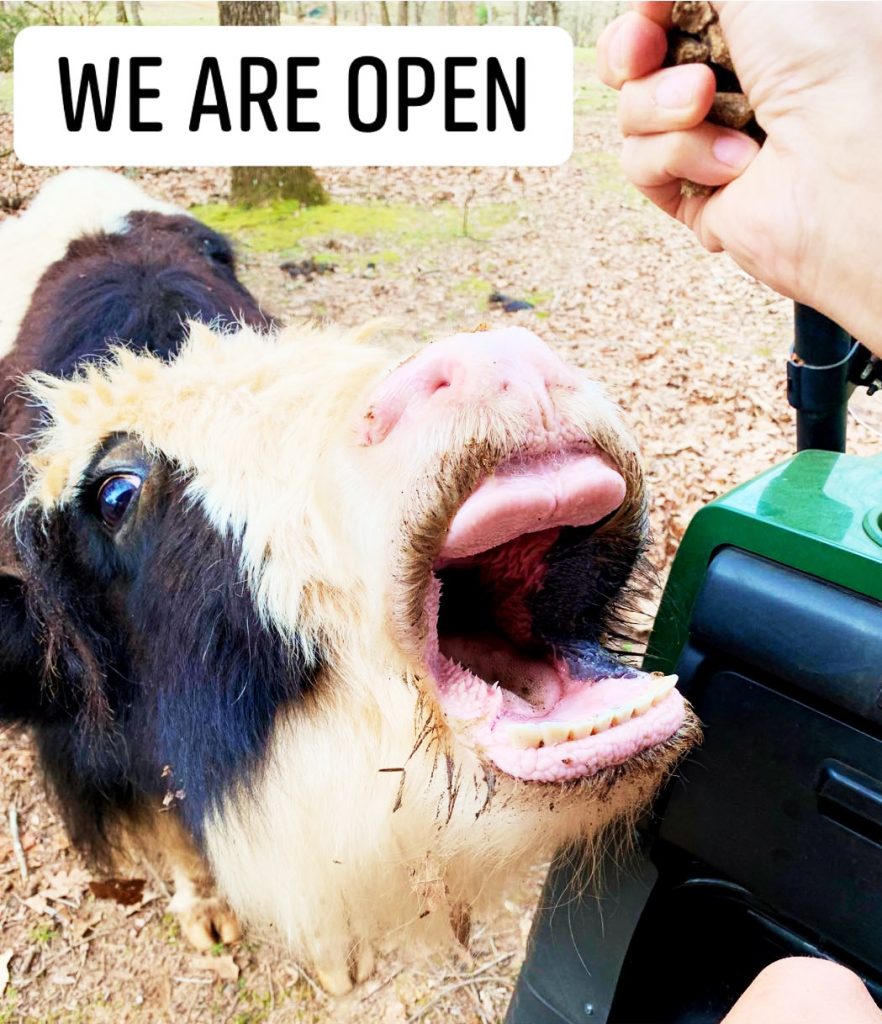 There's nothing better to pass some time than taking a drive. We suggest that you check out the Cherokee Trace Drive-Thru Safari, located at 1200 CR 4405 in Jacksonville. Cherokee Drive-Thru Safari is social distancing at its best plus it's fun, and sometimes it's even comical. It is a fun learning experience too.
Cherokee Trace Drive-Thru Safari is nestled in the lush piney woods of East Texas, 12 miles east of Jacksonville, TX.
It is a wildlife park that is home to an amazing variety of wildlife. See over two dozen exotic and endangered species that thrive in an open habitat similar to their native territory.
You can spot a Watusi (African longhorn cow) mother and calf grazing near a spring-fed pond. Watch the Blackbuck (Indian antelope) studding across an open field.
All of the animals are friendly and inquisitive!
There are Aoudad, deer, Barasingha, Canadian Wood Bison, Dromedary Camel, Emu, Javelina or Collared Peccary, Llama, miniature donkeys, a kangaroo, Rocky Mountain Elk, ducks, Sika, Water Buffalo, Zebras, Yaks and Wildebeest.
Don't know what some of these are? Check out Cherokee Trace Drive-Thru Safari's website and make a game out of spotting each one!
Alligators are around the pond and you might even see a few babies this time of year.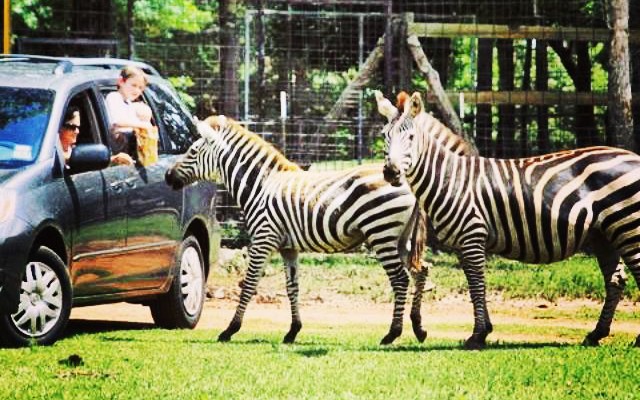 At your own pace, you and your family can enjoy a self-guided drive through the hills and open savannahs of this 300-acre preserve.
From the comfort of your own vehicle, you can observe, feed, and photograph these beautiful creatures. This natural environment has miles of roads that take you into a whole different world.
You only have to get out of your car to sign in, pay, and use the restroom facilities if needed.
There are a few simple rules: Stay inside your vehicle at all times. Feed only the food pellets provided. Drop food pellets on the ground do not hand feed. Keep doors closed at all times. Pets are not allowed. Stay on the roads.
Cherokee Trace Drive-Thru Safari is open (weather permitting) Monday-Saturday 10am-6pm and Sunday 1-6pm. The last car is admitted at 4pm.
The price, which includes one sack of feed, is 11.95 for kids age 3-12, 16.95 for adults, and 14.95 for seniors 65 and up. For more info call (903)683-3322 or go to facebook.com/cherokeetrace/.
"We want you to know that your health and safety are our number one priority. Cherokee Trace is following all of the CDC's recommended guidelines for the COVID-19 situation presently before us. At Cherokee Trace, you enjoy the animals from your own car; you only have to come in to check-in and use the restroom facilities.
So, it is a great way to get out of the house but still practice the recommended social distancing.
We kindly ask that if you or a family member is sick, please stay home. We also ask that you use proper coughing/sneezing etiquette and hand hygiene as recommended by the CDC: https://www.cdc.gov/coron…/2019-ncov/prepare/prevention.html.
Thank you for your understanding!"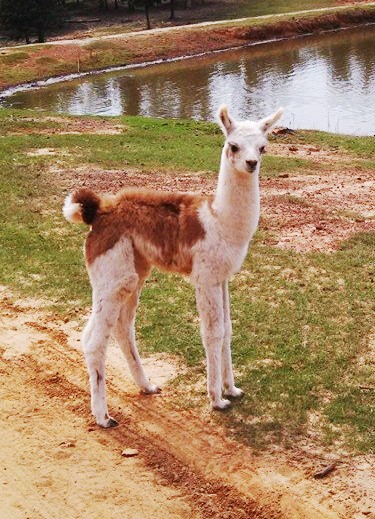 A Few Things To Do When Stuck at Home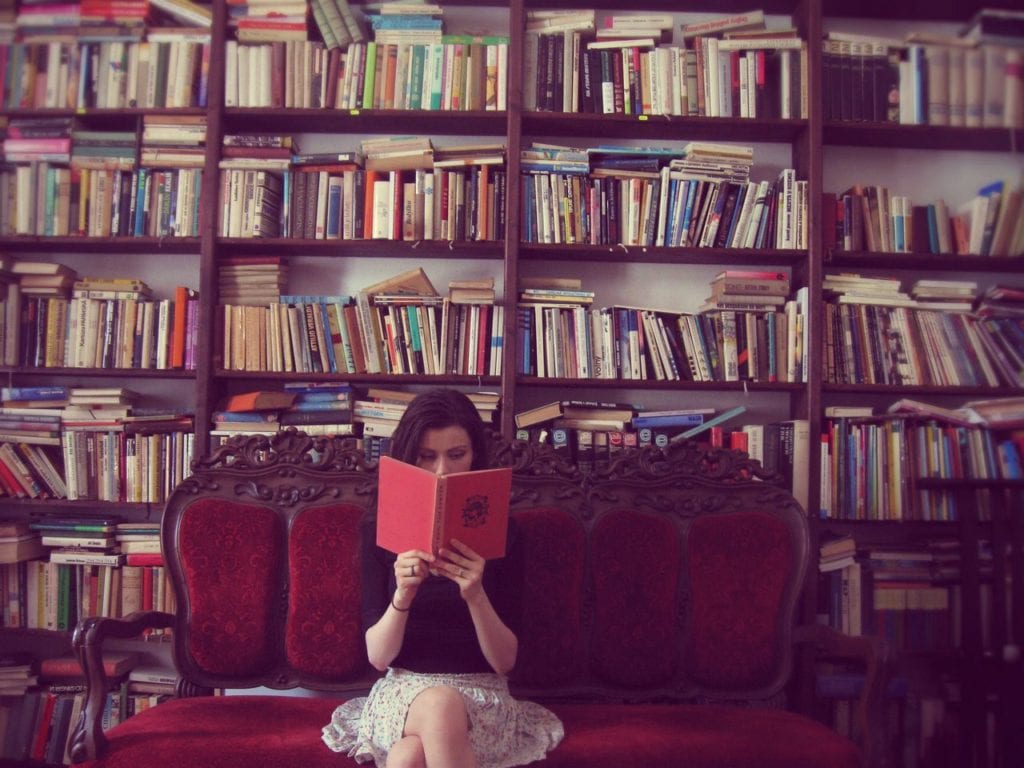 I am not sure about you but I seriously had the thought today of "I wonder how long it will take me to 'get through all of Netflix.'"
As a locally owned business dedicated to "finding you something to do" we are not slacking off now. I mean, seriously, this is our time to shine with unique and creative things to do.
Cabin fever is real but there are a few things you can enjoy doing from your home, your car, and at local parks that are still open.
First, a few basic rules:
Wash your hands again. And again.
Stay at least 3 feet from others.
Avoid touching your face.
Cough into your bent elbow or a tissue.
Wash your hands again.
Now on to a few ideas for entertainment for adults and kids of all ages:
Get Outside – No, not in a big crowded public place but in your own backyard or driveway. This fun (and free) video is great exercise and will burn off some energy.
Get 'To Go' Dinner
Dinner and movie, anyone? Support struggling local businesses by getting dinner to go or delivered. For instance, you could get a bowl of Gumbo and a Shrimp PoBoy from Happy Fish and then watch Tom Hanks in "Castaway." Yes please! You could make a night of it with a yummy cake from Jamie's Cakes – delivered straight to your front door from Patriot Delivery for FREE with the discount code "EGuide". Happy's does breakfast too just in case you want "breakfast in bed" sometime during your time off at home.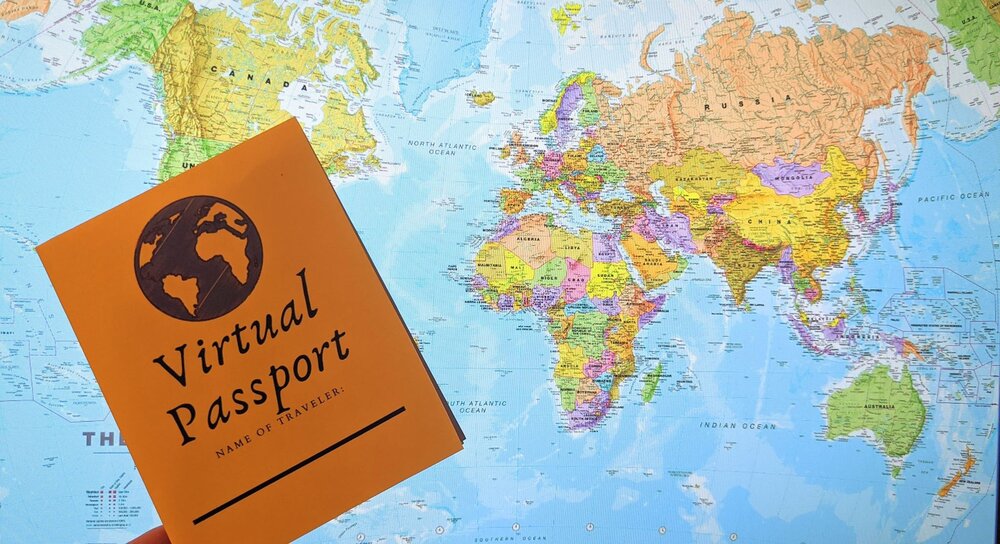 Take a Tour, Virtually
How cool are these:
Virtual Field Trips to See the Wolrd!
Free Virtual Museum Tours Around the World – Check out the National Museum of Natural History, The National Zoo, The Uffizi Gallery in Italy, and even the Van Gogh Museum! Check HERE for details.
The San Diego Zoo has a website just for kids with amazing videos, activities, and games. Enjoy the tour!
Explore the surface of Mars on the Curiosity Rover. They are updating from WEBVR to WEBXR now, but 360 Mode offers a digital view!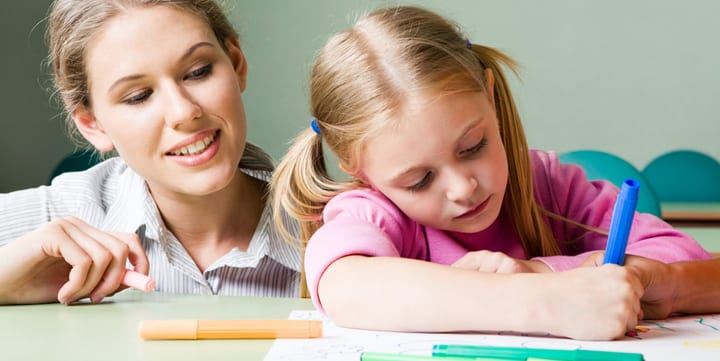 School is NOT Out Completely
Khan Academy offers a ton of online classes. Created by experts, Khan Academy's library of trusted, standards-aligned practice and lessons covers math K-12 through early college, grammar, science, history, AP®, SAT®, and more. It's all free for learners and teachers. Students practice at their own pace, first filling in gaps in their understanding and then accelerating their learning. Khan is a nonprofit organization with free educational resources. They are also having daily (weekdays) 9am PST/12 EST live streams on Facebook, YouTube and Twitter for students, parents, and teachers navigating school closures. A Parent Quick Start Guide  is available.
The Tyler Public Library may be closed physically but their online resources are open and available. You can get a free library ecard HERE online. All City of Tyler residents are eligible. Check out these FREE resources: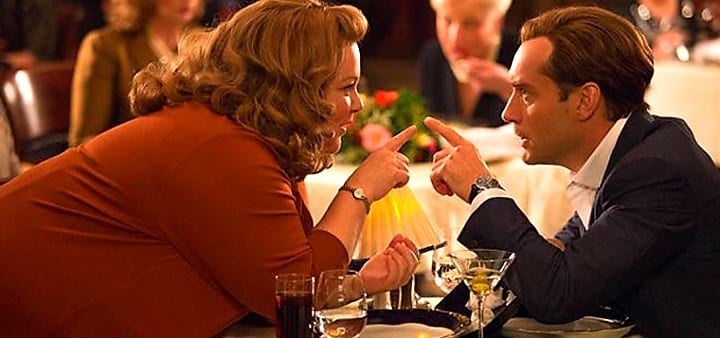 Acorn TV – An RB Digital resource accessible with your library card for a week at a time. Acorn TV brings world-class mysteries, dramas, and comedies from Britain and beyond to library patrons through a streaming video service to any Web-connected device.
Ancestry.com Library Edition – While in the library, access this resource for free. Discover your family history and access billions of genealogy records including Census, SSDI & Military records.
Driving Tests – A free online resource with practice tests for the Texas DMV's exam. Includes tests for cars, motorcycles, and CDL. Also includes handbooks and the Texas DMV FAQ. Also available in Spanish.
Family Search – Explore the world's largest collection of free family trees, genealogy records and resources. While at the library, access more records that are not open to most users. Users will need to create an account.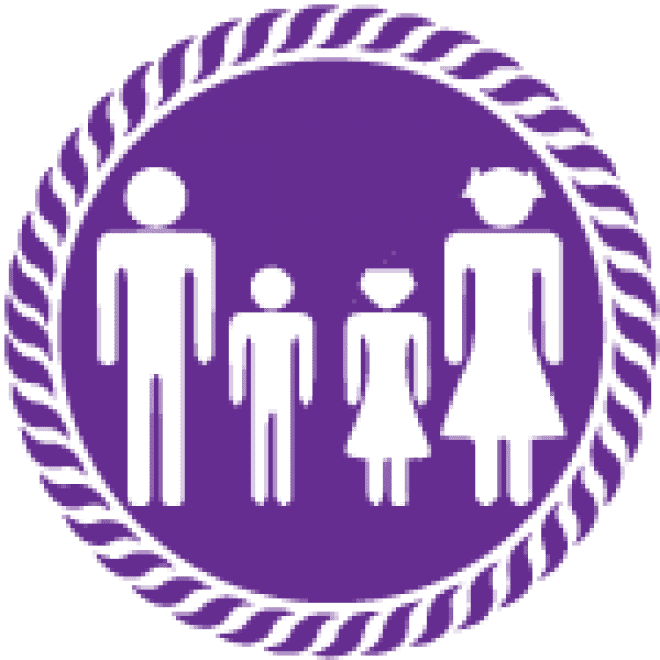 HeritageQuest Online – HeritageQuest® Online combines digital, searchable images of U.S. federal census records with the digitized version of the popular ProQuest Genealogy & Local History collection and other valuable content. Powered by Ancestry® with more than 4.4 billion records and coverage dating back to the 1700s.
Hobbies and Crafts Reference Center – A collection of leading hobby and craft magazines with detailed how-to instructions and creative ideas to meet the interests of virtually every hobby enthusiast.
Smith County Historical Society (SCHS) Digital Archive and SCHS YouTube Channel – SCHS has been digitizing audio files which are available at this resource. SCHS has been digitizing historical videos. Check it out for local interviews and other local historical information.