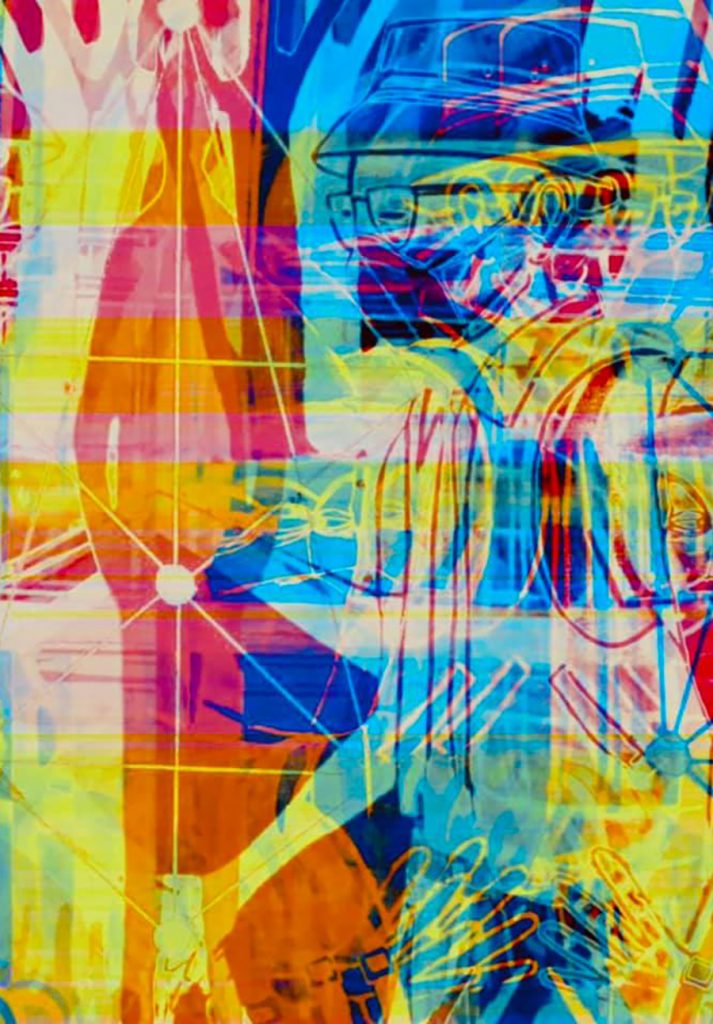 TJC Glass Case Gallery: Faculty Spotlight Exhibition: Paul Jones January 10 through February 17, 2022.
The Glass Case Gallery is in the TJC Jenkins Hall art department, first floor, NE corner of the building. Open to the public during normal operating hours.
Paul Jones is a multi-talented and entertaining contemporary artist who has exhibited his art extensively throughout the state.
His use of colorful, outlandish, comedic, and sinister characters is both subversive and profound. Paul incorporates new technologies with traditional media combining aspects of drawing, digital illustration, and printmaking.
His new work focuses on contrasting images and digital layers of pieces to arrive at intriguing results. Paul teaches drawing, art appreciation, art history, and printmaking at TJC where he has worked for over ten years.
When Paul is not working on visual artwork, he is creating music, and his most recent album Righteo by Paul David Jones can be found on Spotify and iTunes.