Jan. 25th: Red Dirt Lineup Reveal Party at True Vine


True Vine Brewing Company is located at 2453 Earl Campbell Parkway, Tyler, truevinebrewing.com, facebook.com/truevinebrewing. True Vine Brewing has a lot going on this month!
Upcoming Hop-penings
January 25th (6pm): Red Dirt Lineup Reveal Party – True Vine is stoked to announce the first-ever Red Dirt BBQ & Music Festival Lineup Reveal Party! Join True Vine Brewing Company in Tyler to be the FIRST to find out who's taking the stage at Red Dirt 2019. Mike and the Moonpies, who put out one of 2018's best albums, are taking the stage and there will be great brews, good food and more.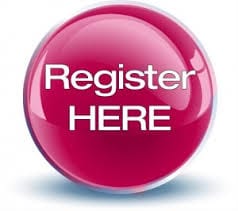 Tickets are only $10 online and if you buy in advance, you'll be entered to win VIP tickets to Red Dirt! Limited parking is available on-site at True Vine. If their lot is full, park next door at the Tyler ISD Career & Technology Center and it's a short walk over. Alex Smith opens the show at 6:30-8:00. Mike and the Moonpies play from 8:30-10:00. True Vine is open until 11pm.
March 30th (8:30am-12 noon): Beer Run –
This year's run promises to be bigger and better than last year! Sign-up now at getmeregistered.com. Your entry fee includes a 50/50 shirt, commemorative beer run glass, and entrance into the post-race finisher party and one free beer. There will be a Root Beer Kids Run at 10am.
Beer + Exercise = Fun at TrueVine
January 5th (10:30-11:30am): Pilates + Pints – The first Saturday of the month, Pilates + Pints class with Studio B Pilates+Barre will take place. For just $10 at the door, you can enjoy an hour-long Pilates class inside the brewery and enjoy a cold beer afterward.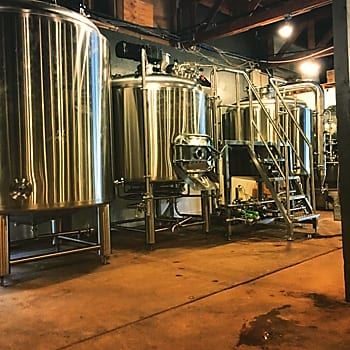 January 12th (10-11am): Yoga and Beer at True Vine – Every second Saturday of the month, a beautiful yoga practice is held under the pavilion. Afterward, you can enjoy a beer. Class and one beer are included in the price of admission. Sola Bread pizza will be serving up breakfast pastries and lunch. This is a super fun way to spend a Saturday morning. Tickets are available at the door for $10.
January 19th (10:30-11:30am): Barre & Brew with Studio B – Held the third Saturday of the month is this Barre + Brew class with Studio B Pilates+Barre! For just $10 at the door, you can enjoy this amazing class inside the brewery and enjoy a cold beer after. Barre classes mix elements of ballet at the barre and functional movements set to motivating music. You'll use the barre, small balls, bands, and hand weights to work your entire body. Isometric training and a small range of motion exercises along with planks, push-ups, and core-focused training will round out these energizing classes.
January 26th, February 23rd, March 23rd (10am): Brew Fit – This free workout class is lead by Lead Brewer Scott Moss. This workout was developed after Scott starting brewing with True Vine and noticed the manual labor associated with brewing caused him to lose weight and build muscle. This class will focus on fundamental lifting and will combine those lifts and movements into an interval cardio circuit. No need to bring any gear with you, all weights will be provided through actual brewing ingredients and equipment. Scott Moss is not a certified personal trainer or fitness instructor. He is just a dude with a beard who has a passion for brewing and overall fitness and a healthy lifestyle. Nothing in this class is dangerous but please come with your own physical limitations in mind.