Tyler Library: New Year, New Fun, New Classes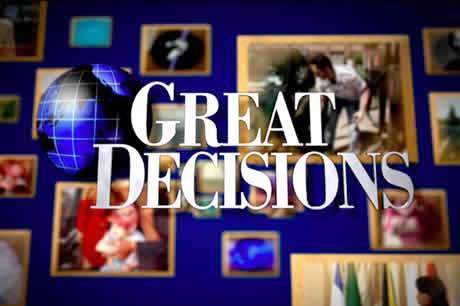 The Tyler Public Library is located at 201 S. College Ave., Downtown Tyler. For more info call (903)593-7323 or go to tylerlibrary.com. Most of the events are free unless noted.
Children
All storytimes will be in Taylor Auditorium.
Leeme un Cuento/Read to Me Storytime (children 3-6 years old), Mondays at 10:30am.

Lap & Play Time (babies up to 18 months) features stories, songs, and playtime with developmental toys at 9:30 am every Wednesday.

Toddler Explore Storytime (children under age 3) is on Wednesdays at 10:30am. Registration is required at TylerLibrary.com.

Read Aloud Crowd Storytime (children 3-6 years old), Thursdays at 10:30am.
January 5th (2-4pm) – LEGO® Block Party –
Children ages 3 and up, bring your imagination for an afternoon of building and playing! LEGO
®
and Duplo Blocks are provided.
January 2nd-4th and January 19th (10:30am): Family Movie Matinee –
Families are invited to watch a fun feature-length film in the library's auditorium. Movie title, rating, and runtime is available at TylerLibrary.com. Pillows, blankets, and carpet-friendly snacks welcome.
Teens
Every Tuesday (4:30-5:30pm): Teen Tuesday –
If you are in Middle School or High School you're in!  There will be games, activities, and fun just for teens plus you can earn volunteer hours completing special projects. Visit
library.cityoftyler.org/Programs/Teens.aspx
for more details.
Teens & Adults
Every Third Saturday, January 19th (2pm): Adulting 101 –
Adulting 101 is a program provided by the Library to teach teens and adults valuable life lessons. The topic for January is "For Rent: A do's and don't's for renting apartments and homes." This is presented by Jolie Smith with Conquest Property Management.

Adults
January 11th (5-6pm): Talking Tea –
Join the East Texas Veterans Community Council for tea and a lively discussion in this new program for women veterans.
Wednesdays beginning January 16th (12 noon-1pm): Great Decisions –
The prestigious lecture series makes its annual return to the Tyler Public Library starting January 16th. For eight weeks, knowledgeable lecturers from various fields of study will discuss current topics facing the world – from US-Mexican relations to cybersecurity, and much more.
January 18th (11am-1pm): Master Gardeners Workshops –
The Master Gardeners are bringing their annual lecture series on gardening, plant life, and all things horticulture back to the Tyler Public Library. Come join this free lecture series.
January 26th (10am-2pm): Passport Fair –
The United States Postal Service will provide forms and assistance to patrons who wish to obtain or update their passport. Please bring a photo ID and proof of citizenship. Pricing information can be found at travel.state.gov/content/travel/en/passports/requirements/fees.html.
January 12th and 19th (10am-12 noon): Learn French –
Fo
r 4 weeks, a teacher is offering classes in French at the Library. Come and learn some conversational basic French from a skilled teacher. This is free and open to anyone interested.
January 10th (5:30-6:30pm): Talking Tales –
Talented storytellers will regale audiences with folktales, myths, and legends, and explore their origins. The January topic is "Stories of the beginning and creation!"
January 26th (9-10am): Basic Computer Classes –
Sign up to learn basic computer skills for free at the Tyler Public Library. This is open for adults only.
January 31st (Last Thursday of Every Month, 7-10pm): Brews and Boards –
The Tyler Public Library is bringing board games and card games to ETX Brewing Co. the last Thursday of every month. ETX Brewing Co. is located at 221 S. Broadway Ave, Downtown Tyler.
Every Monday and Wednesday (5:30pm) – Gentle Yoga –
This gentle yoga class will be taught by Meagan Vrba who is certified in yoga, CPR, and first aid.
Every Tuesday (10am-1pm) – Quilting Class –
Learn the art of quilting at the Library. Fabric and quilt patterns will be provided. Participants are asked to provide their own sewing machines if you have them, plus scissors, and neutral or white thread. For details and a complete list of supplies please contact the Library's information desk.
Every Tuesday (5:30-6:30pm) – Evening Meditation –
Learn the practice of Heartfulness Meditation with Gayathri Kambhampati.
Every First and Third Friday (1-3pm) – Veteran's Movie –
Join this biweekly screening of movies presented especially for veterans. This free event is held the first and third Friday every month.
Every Saturday (11am-12 noon) – Crochet Classes
will be held in the 3rd floor Internet Center Workroom. These are free classes. Learn to crochet with Library staff and volunteers. All materials are provided. All experience levels are welcome.
First and Third Saturday (10am-12 noon) – EastSide Fiber Artists –
This is an open gathering of all things fiber! Whether you quilt, knit, crochet, weave, spin, needle felt, etc., come out and bring your current or completed project and make some new friends.