Tyler Parks and Rec offers great ways to Cool off this Summer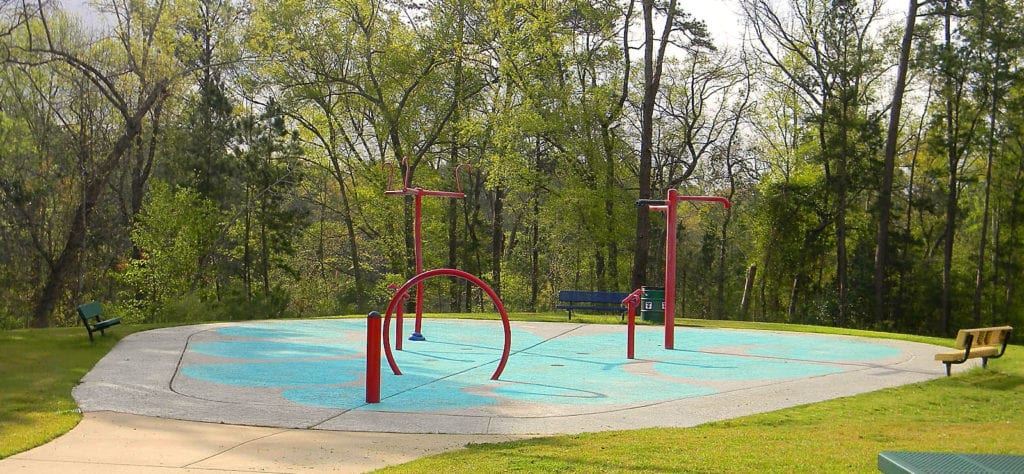 With Fun Forest Pool being closed for the summer of 2019, the City would like to offer several other ways to cool off to our residents. The City has partnered with Tyler ISD to offer free swim days at their Aquatic Center and Tyler Transit will offer free rides to children under 17 to the pool and to all Tyler splash pads.
See additional details below:
Tyler ISD Aquatic Center, located at 3013 Earl Campbell Pkwy., will be open to the public during the following hours, free of charge. The City of Tyler lifeguards will be on duty and appropriate swim apparel will be required.
Please note: These dates have not started yet. An opening date will be announced soon.
Saturday 2-7 p.m.
Sunday 1-7 p.m.
Thursday 1:30-3:30 p.m.
Friday (lap swim only) 1:30-3:30 p.m.

Tyler Transit will transport children under the age of 17 to the closest bus stop to any of the following locations during the summer months, free of charge. (Children under the age of 12, must be accompanied by an adult)

Tyler ISD Aquatic Center
Bergfeld Park Splash Pad
Faulkner Park Splash Pad

Glass Recreation Center will offer free summer memberships to children under the age of 17 for June, July and August.
The new splash pads that will be installed at Fun Forest and Woldert/Glass Recreation are currently under construction. However, once they are opened, we plan to extend the season to be open every weekend, as long as the weather remains warm. (They usually close mid-August)
The Parks office has a free 7-day pass to Tyler Athletic and Swim Club that are available for pick up. (1 pass per family)
Tyler Parks and Recreation will be hosting a summer family fun night, once a month. These nights will be free and open to the public. Each night will have a theme, fun games and food trucks in attendance for those who wish to purchase food.  (Dates will be posted soon)
Additionally, our Summer Playground Programs are offered daily, from 9 a.m.-1:30 p.m., at the following park locations free of charge.  Breakfast, snacks and lunch are provided to any child and there are playground leaders to help lead fun activities.
Bergfeld Park
Emmett Scott
PT Cole
All information and updates will be available on our website at www.TylerParksandRec.com.


Black History Month: Lectures & Author's Forum Feb. 18th-20th

TJC Black History Month events feature MLK film and African American authors' forum
Tyler Junior College will hold two informational events in honor of Black History Month.
Both events will be held in Room 1109 of Jenkins Hall, on the TJC main campus. Admission is free, and the public is invited to attend.
TJC Dialogues set Feb. 18
A TJC Dialogues event, set from 4 to 6 p.m. Tuesday, Feb. 18, will feature a showing of the award-winning documentary, "The Witness: From the Balcony of Room 306," a first-hand account of The Rev. Dr. Martin Luther King Jr.'s assassination on April 4, 1968, and the events leading up to that moment.
After the 40-minute film, TJC professor Dr. Bridget Moore will moderate a discussion. Refreshments will be served. The event is sponsored by Red Rock Historical Association and TJC.
TJC Dialogues is an occasional discussion series planned by a committee of TJC faculty and staff. It promotes tolerance, respect and understanding through civil discussion about socially pertinent topics.
TJC Distinguished Lecture Series set Feb. 20
As part of its Distinguished Lecture Series, TJC will host "African American Voices: A Writers' Forum" will be held at 6 p.m. Thursday, Feb. 20. A reception will follow the event.
The event will feature three authors:
The Rev. Rodney L. Atkins
The Rev. Rodney L. Atkins is founder and pastor of Victory Temple Church of God in Christ in Tyler and serves as library director of Jarvis Christian College in Hawkins. He was the first African American to be hired as a librarian for the City of Tyler and worked in that capacity for 25 years.
Throughout his life in East Texas, he has mentored youth, authored books, established observances of black culture, established Christian education institutes and celebrated U.S. military, among other projects.
A native of East St. Louis, Illinois, Atkins is a graduate of Northern Illinois University, Atlanta University and the Assemblies of God Theological Seminary.
Dr. Sharon Hill Cranford
A Texas-to-Kansas transplant, Dr. Sharon Hill Cranford comes with a diverse background. After a career in mental health, diversity training and education, interspersed with singing and writing music, Cranford co-authored "Kinship Concealed: Amish-Mennonite-African-American Family Connections."
The book came on the heels of the unexpected discovery of her Amish ancestry. She later followed up with a children's book on the childhood of her great-great-grandfather, Charley Mast, who, as a baby, was taken from his mother and sold into slavery.
Cranford is a widowed mother of two sons and grandmother of four grandsons.
She is a graduate of Texas Woman's University in Denton and resides in Wichita, Kansas.
Deedee Cummings
As a therapist, attorney, author and CEO of Make A Way Media, Deedee Cummings has a passion for making the world a better place.
All 11 of her diverse picture, poetry and workbooks for kids reflect he professional knowledge and love of life.
Colorful and vibrant, her children's books are not only fun for kids and adults to read, they also work to teach coping skills, reinforce the universal message of love, encourage mindfulness and facilitate inclusion for all.
Cummings has spent more than two decades working within the family therapy and support field, and much of her writing shares her experiences of working with kids in therapeutic foster care.
Using therapeutic techniques in her stories to teach coping skills, she also strives to lessen the stigma that some people feel in seeking mental health assistance.
Cummings resides in Louisville, Kentucky.
FREE Things to Do, Fun Events and More

There's nothing better than FREE and Tyler offers a ton of FREE things to do!
For more events, check out EGuideMagazine.com 's entire



Looking for something to do? Check out EGuide's Calendar