"Unfettered" On Exhibit at Wagner Auto Group
"Unfettered" On Exhibit
The Art Show "Unfettered" will be held Saturday, April 7th (7-11pm) at Wagner Auto Group, Tyler.
This one night curated art show will have a scene like no other. "This will be an extremely exciting evening out to peruse original art, watch live art demos, and check out some extremely talented art vendors," said Kerian Massey, curator of the show.
"There will be a variety of art centered around the theme of 'Unfettered.' To be unfettered is to come undone, to let go or to become free, without ties." All art will be juried in by a panel of judges and awards will be presented.
For more info contact Kerian Massey at keriansartshows@gmail.com or call (903)714-7414
For those who would like to be a part of the show but would like to sell more, there will be an area for select fine art for sale. All artwork is subject to review for quality and content. Absolutely no resale items with the exception of canvas prints and fine art prints.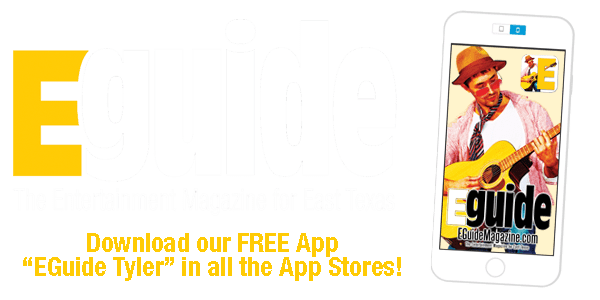 Call for Entries Open for 2018 Art of Peace Tyler Visual Art Exhibit
Entries are now being accepted for the "Sowing Seeds of Peace" Visual Art Exhibit as part of the Art of Peace – Tyler celebration, a citywide commemoration of the United Nations International Day of Peace, September 21st.
"Art of Peace – Tyler is happy to once again to partner with the Tyler Museum of Art to invite regional artists to offer their creative responses to the idea of peace and to our 2018 theme, 'Sowing Seeds of Peace'," said Anne McCrady, co-founder and co-director of the peace event.
The visual art show will be presented as a juried exhibit in the museum's education classroom September 16th-23rd, at the Tyler Museum of Art, 1300 S. Mahon Ave, on the Tyler Junior College main campus. The exhibit will be open to the public and admission is free.
The jury for selection will consist of members of the Art of Peace – Tyler committee and TMA representatives. The jury has the option to select up to two works per artist for inclusion in the show. Past exhibits have included the work of artists from Austin, Dallas, Lubbock and the East Texas area.
"We are privileged that the Art of Peace – Tyler committee once again has asked us to be the host venue for this exhibition," TMA Executive Director Chris Leahy said. "The work we have seen over the past four years of our partnership has grown increasingly more dynamic and accomplished, and we are proud to have the opportunity to participate in such a great community event."  
For more information about Art of Peace – Tyler events, visit tylerpeace.com. For questions about the art exhibition, e-mail artofpeaceart@gmail.com.
Sunday, September 23rd, there will be an Artist reception at 3pm.
"David Bates: Selected Works from Texas Collections" on Exhibit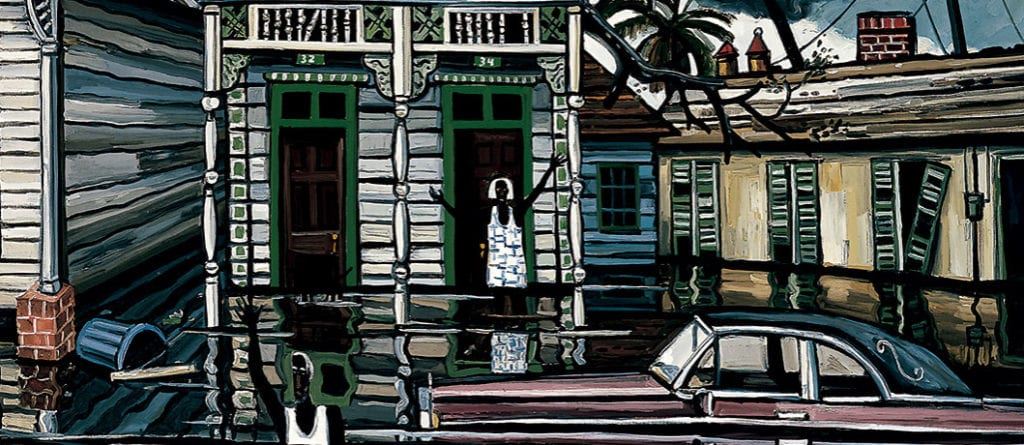 This Month at Tyler Museum of Art:
The Tyler Museum of Art (TMA) is located at 1300 S. Mahon Ave. on the Tyler Junior College main campus. Regular TMA hours are 10am-5pm Tuesday-Saturday, and 1-5pm Sunday. The Museum is closed Mondays and most major holidays. The Museum is supported by its members, Tyler Junior College, and the City of Tyler. For more info call the museum at (903)595-1001, tylermuseum.org, or email info@tylermuseum.org.
David Bates, one of the most acclaimed artists in Dallas, is the focus of Tyler Museum of Art's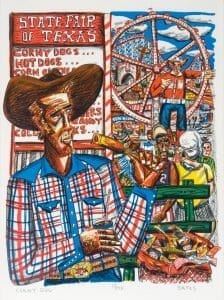 summer exhibition, "David Bates: Selected Works from Texas Collections" on view through September 9th.
Curated by the museum's Caleb Bell, the exhibition features close to 30 works surveying the prolific career of Bates, one of the most versatile and widely collected contemporary Texas artists. Spanning art from 1982 to 2016, works in the show highlight several of Bates' most celebrated series and include a wide array of media: oil painting, lithographs, woodcuts, screenprints and bronze sculpture. The show was assembled from art in public and private collections throughout the state, including the museum's own permanent collection. Bates' work is widely exhibited and included in several museum and corporate art collections.
Admission is $6 for adults and $4 for seniors. Museum members, students, TJC faculty/staff and city of Tyler employees are admitted free. Support for exhibit is provided by The Byars Foundation.
Family Days
Free admission, interactive art projects, light snacks and a festive atmosphere for all ages are on the menu from 2-4pm the second Saturday of each month with the Tyler Museum of Art's Family Day. This popular program focuses on fostering a deeper understanding of the Museum's spotlight exhibitions – and, above all, having fun! To RSVP for groups of 10 or more, please call (903)595-1001 or e-mail info@tylermuseum.org.
First Friday
The first Friday of each month, the TMA offers a full day of free admission plus guided tours of its spotlight exhibitions at 11am. From contemporary Texas art to Hudson River School to Andy Warhol, each tour is unique.
Art Events Warming Up For Summer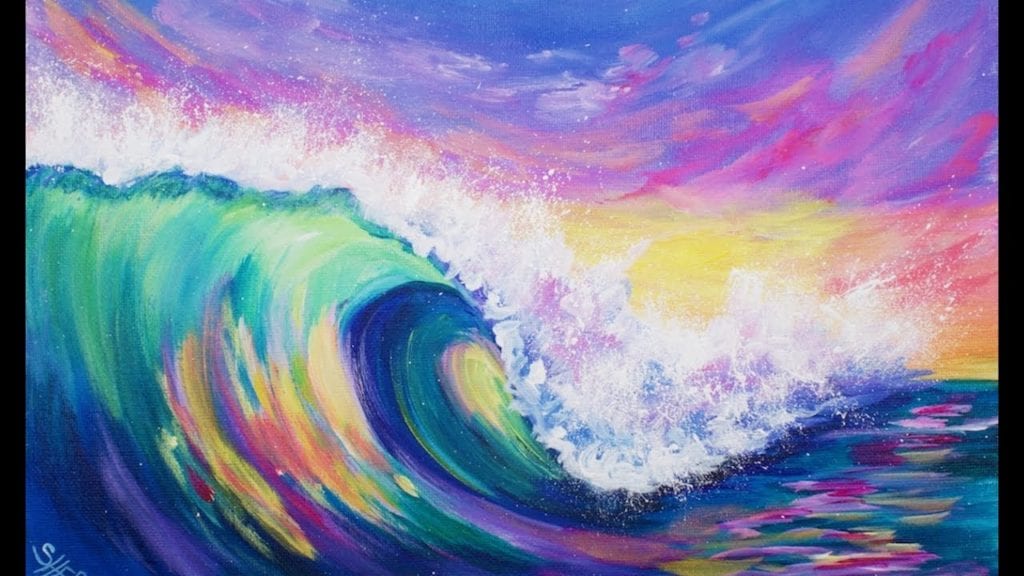 Events & Classes
Every Wednesday (6-8pm) and Sunday (1-3pm) – Acrylic Painting Classes
will be held at Michael's, 5839 S. Broadway, Tyler. Cost is $15. Topics include landscapes, life, and floral. To RSVP go to michaels.com and select the Tyler location. This class features master classic painting techniques while completing an image selected by the Instructor. Supplies are not included.
First Saturday of every Month (10am-2pm) – Eastside Fiber ARTist Meeting – The monthly meeting will be held at the Tyler Public Library, 301 S. College Ave, Downtown Tyler on July 7th. Please join the monthly meetings and participate in a variety of fiber arts from quilting, weaving, embroidery, knitting, crocheting, jewelry making, and mixed media and tons more. Guests and visitors are always welcomed. For more info go to facebook.com/Eastside.Fiber.ARTists. It is free to attend.