Upcoming 10th Anniversary Season at Old Firehouse Announced
The Old Firehouse is an intimate, smoke-free and alcohol-free "coffeehouse" that has made a name for itself by bringing national folk musicians and their all-original music to Edom's unique listening room and stage. Info can be found at theoldfirehouse.net or by calling (903)852-2781.
Concerts are typically scheduled each month from October through April and can be found at theoldfirehouse.net, along with links to samples of the music.
For the 2018-19 season, Old Firehouse will once again be offering Season Tickets for all nine Acoustic Music Concerts. By purchasing this season ticket, you will receive: admission for one person to all nine Acoustic Music Concerts, reserved seating of your choice that will remain yours throughout the season, one "bottomless" cup of coffee at each concert, freedom from having to remember to buy concert tickets month-to-month, advance ticket price for all concerts, and 20% discount on concert series merchandise (hats, t-shirts, tote bags, bumper stickers).
The cost per ticket is $111 (includes sales tax). Once the season begins, these tickets may no longer be available. Checks may be made out to "The Old Firehouse" and mailed to: The Old Firehouse, 8241 FM 279, Edom, TX 75754.
If you do not want to purchase season tickets, admission prices for concerts are $12 in advance and $15 at the door, and events are on Saturday evenings beginning at 7:30pm with doors opening early so the audience can enjoy coffee and desserts that are always available.
Scheduled this season is:
October 20th: Tony Ramey

November 10th: BrownRandy & Friends (Neal Katz & Connie Mims)

November 24th: Beth Wood

December 8th: Terri Hendrix

January 19th: Andy Gullahorn

February 2nd: Beyond the Pale

February 23rd: Tom Kimmel

March 23rd: Jacob Johnson

April 6th: Edie Carey
If you would like to sponsor any of these concerts, please contact info@theoldfirehouse.net.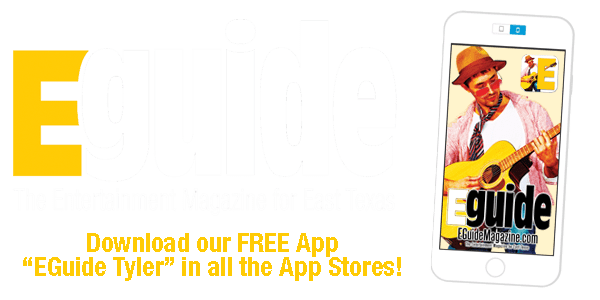 "Yesterday, The Las Vegas Beatles Tribute" Brings Tour To Tyler Sept. 14th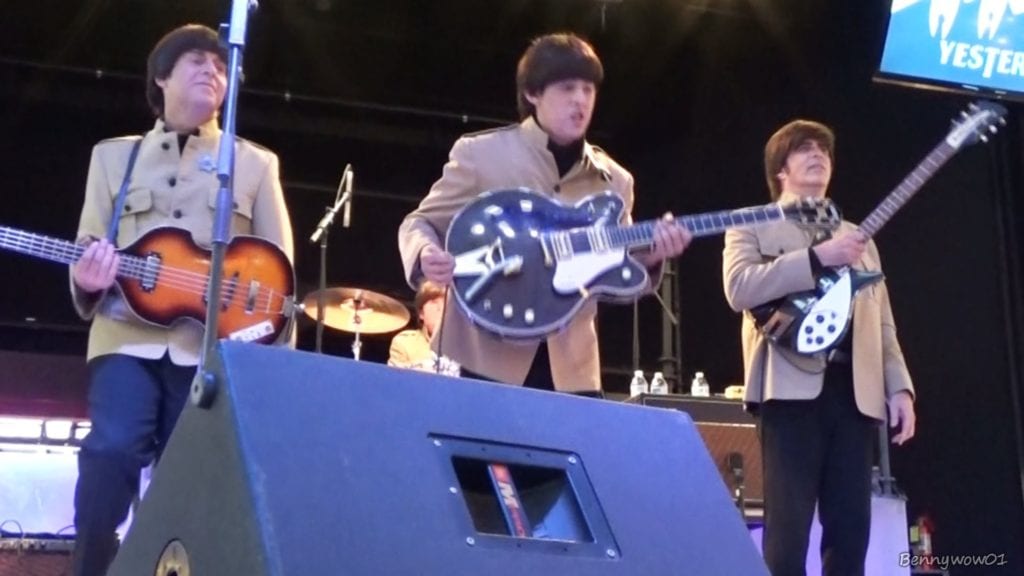 Capture the raw energy and sheer excitement of the most historical music group of all time, when  "Yesterday, the Las Vegas Beatles Tribute" hits the stage for one night only at Wise Auditorium at Tyler Jr. College on Friday, September 14th at 7:30pm.
"Yesterday" is a full two-hour show rich in memories portraying musical icons "The Beatles."
"Yesterday" transports its audience to a bygone era of magical innocence. Featuring some of the most finely written songs ever performed, this production is a spellbinding enactment of the best-loved pop group in the history of modern music.
"Yesterday," encompasses all eras of the Beatles music from the Hamburg days through Shea Stadium and into pop history's magical Sgt. Pepper's and beyond, with superior showmanship, flawless voices, and exceptional musical abilities, this is one not to be missed.
Complete with Beatles boots, drainpipe trousers, authentic costumes, musical instruments, and singing songs in their original key, "Yesterday," performance is spot on in every way.
"Yesterday" is featured with other Las Vegas celebrities on giant LED video walls at McCarran International Airport, welcoming all to the "Entertainment Capital of the World" …Las Vegas! Of all the Beatles Tributes, "Yesterday" is Sir Paul McCartney's favorite as he asked to come backstage for a photo with the band.
"Yesterday" has toured Japan seven times and performed worldwide on five continents. With superior showmanship, flawless voices, and exceptional musical abilities, this band is finally coming to East Texas and is not to be missed.
Here's what the press has said about "Yesterday's" performances:
"Don Bellezzo portraying John, bobbing with Lennon's cheeky mannerisms, had a voice that was so accurate, it sent chills down my spine." – Union News, MA.
"Outstanding vocals during Nowhere man. Everybody clapped and swayed with Lennon during 'Revolution.' McCartney sang 'Hey Jude' as the audience joined in the chorus and began waving lights in the air." – Rockford Register, IL.
"'Yesterday,' which just opened at the Tropicana, is an explosion, a wonderful blast from the past. A thrilling and reverential tribute to the Fab Four, 'Yesterday' gets it right!" – New York Daily News.
"The audience jumped to their feet giving these four lads a standing ovation even at intermission." – The Independence, IL.
"'Yesterday' was spot on in every way. By the time they reached the encores, the packed house was on their feet dancing and singing!" – Atlantic City Press.
"Yesterday, The Las Vegas Beatles Tribute" will be performing one show only at Wise Auditorium at Tyler Junior College on Friday, September 14th. Doors open at 6:30pm and show time is at 7:30pm.
Reserved seat tickets are $25, $30, and $35, inclusive of all credit card and ticketing fees.
Tickets are available online at markbellpresents.com or by calling the "Yesterday" tickets hotline at (817)896-3652.
For more information visit markbellpresents.com or facebook.com/yesterdaylasvegasbeatlestribute.
Bibeau in Concert August 25th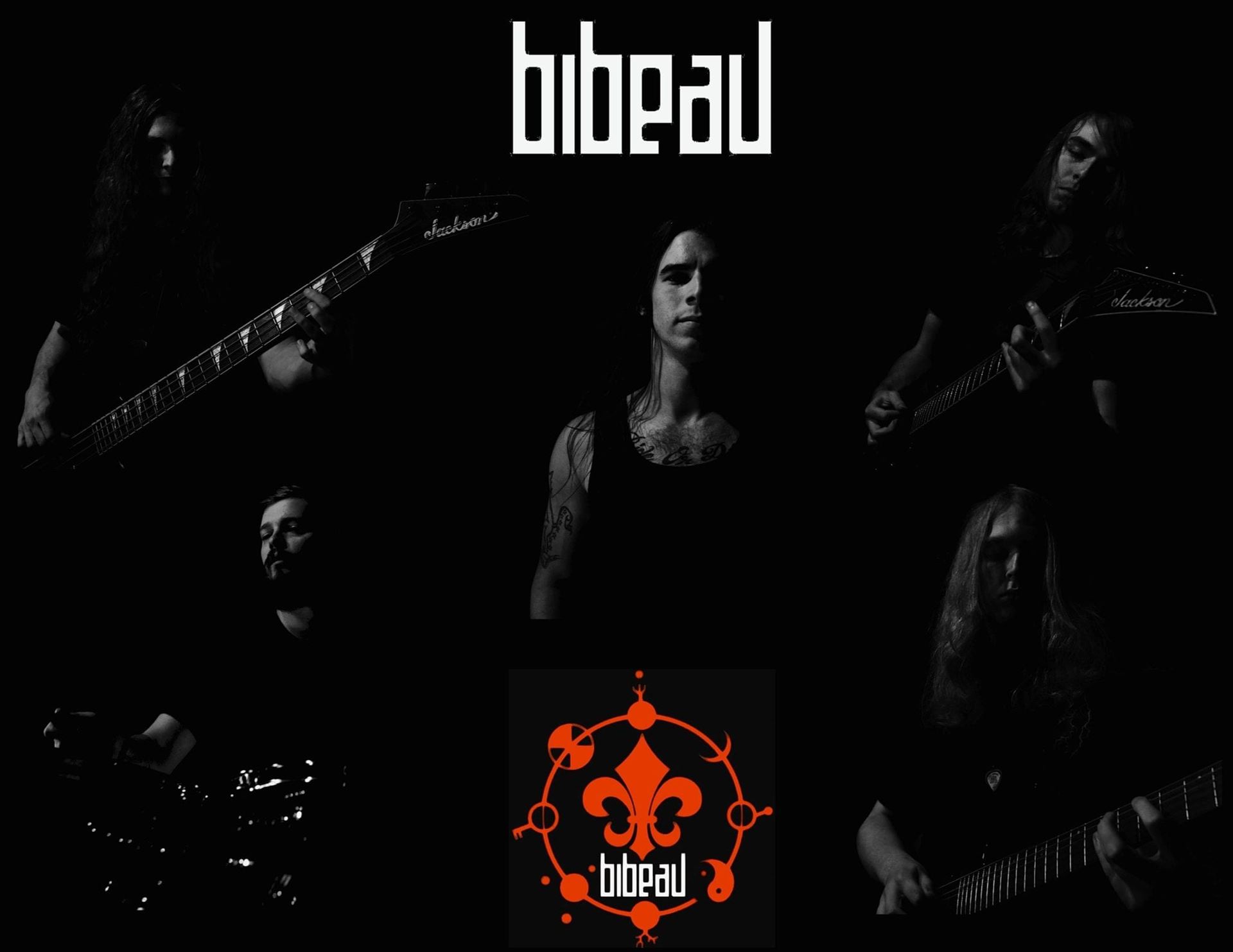 Bibeau has a rare Tyler show booked at Click's Live on Saturday, August 25th with our Louisiana brothers, Anxiety, the mod blues band, Matt Coats Trio and the fantastic female duo from the Dallas area Sweet Chaos (who recently opened for Bowling for Soup). Help break 500 people in attendance! Tickets will be available at the door for the low rock 'n roll price of $7. Must be 18+ to attend unless accompanied by a parent/legal guardian.
Jeremy Camp & Matthew West Comes to The Oil Palace, November 9th
Tickets are on sale for this legendary concert November 9th at 7:30pm at The Oil Palace, 10408 State Hwy 64E in Tyler. Tickets range from $19-$75. Event parking is $10.
Grammy®-nominated and Dove Award-winning artists Jeremy Camp and Matthew West are partnering this fall on "The Answer /All In Tour," headed to 20 U.S. cities during the months of October and November. The tour marks the first time that two critically-acclaimed, chart-topping artists have co-headlined their own tour together,. This event will create an unprecedented experience for concert attendees getting to see them share the stage for an energy-filled night of hit songs and fan favorites.
A limited VIP ticket package will include early entry seating, an exclusive signed photo, and a post-show Meet And Greet/Photo Op with both artists.
About Jeremy Camp
Throughout his 15-year career, Capitol CMG artist, Jeremy Camp, has established himself with landmark accolades. He has sold 4.5 million albums including four RIAA Gold-certified albums, a RIAA Multi-Platinum long-form video and a Gold-certified digital single ('There Will Be A Day').
On the radio, Camp is recognized as a staple artist with 38 No. 1 radio hits across all formats spending more than 175 weeks at No. 1 at radio in his career. Camp's awards and nominations comprise of a Grammy®-nominated project, three American Music Award nominations, four ASCAP Songwriter of the Year awards, an ASCAP Song of the Year award, and five GMA Dove Awards including two-time Male Vocalist of the Year and New Artist of the Year awards.
Camp was named in Billboard's Christian Artist of the Decade chart (No. 2), as well as having five songs listed in the Top 50 Billboard Christian Songs of the Decade.
Adding author to his name, Camp penned his first book and autobiography, "I Still Believe" (2013, Tyndale). In 2013, Jeremy founded Speaking Louder Ministries, which provides free crusade-style events and comes alongside local churches or missionaries in the countries where the Gospel needs to be heard. Locations of Speaking Louder Ministries' trips so far include Ukraine, Japan, India, Uganda, Guatemala and Kyrgyzstan. For more information, visit JeremyCamp.com.
"This has been one of those things I've been wanting to do for a long time," Camp says. "We've been good friends. I love his heart. And I knew that this would be an awesome time!"
About Matthew West
Matthew West is a four-time Grammy® nominee, a multiple-ASCAP Christian Music Songwriter/Artist of the Year winner and Dove Award recipient. West was also awarded an American Music Award (2013), a Billboard Music Award (Top Christian Artist, 2014), a K-LOVE Fan Award (2016), and named Billboard's Hot Christian Songwriter of the Year (2016).
West also received a Primetime Emmy® Award nomination for Original Music & Lyrics for "The Heart of Christmas" from the film of the same name. In addition to his own recording career, he has co-hosted the K-LOVE Fan Awards three times and has more than 130 songwriting credits to his name, including cuts by Rascal Flatts, Scotty McCreery, Michael W. Smith, Amy Grant, and Mandisa, among others, and number one cuts by Casting Crowns and Danny Gokey.
Selling more than 1.6 million albums to date (TEA), West's discography includes acclaimed releases: "All In" (2017), "Live Forever" (2015), Grammy-nominated "Into The Light" (2012), "The Story of Your Life" (2010), "Something to Say" (2008), "History" (2005) and "Happy" (2003).
Well known for communicating stories through song, Matthew West has received thousands of stories from around the world. His studio album, "Live Forever" (2015), continued that storytelling theme and debuted at No. 1 on the Billboard Christian Sales Chart. He has obtained numerous No. 1 singles, most recently with 'Broken Things,' while achieving a record-setting No. 1 for 17 straight weeks at radio with 'Hello, My Name Is' and 'The Motions' for 15 weeks
"I'm really excited about this," West adds. "We believe this is going to be more than a concert. I know Jeremy's heart, and both of our teams pray every night for this to be more than just a concert. We want God to show up in a big way."
Buy tickets while still available, this event is expected to sell out fast!