UT Tyler Graduate Student Exhibits Feature Steel, Wood Creations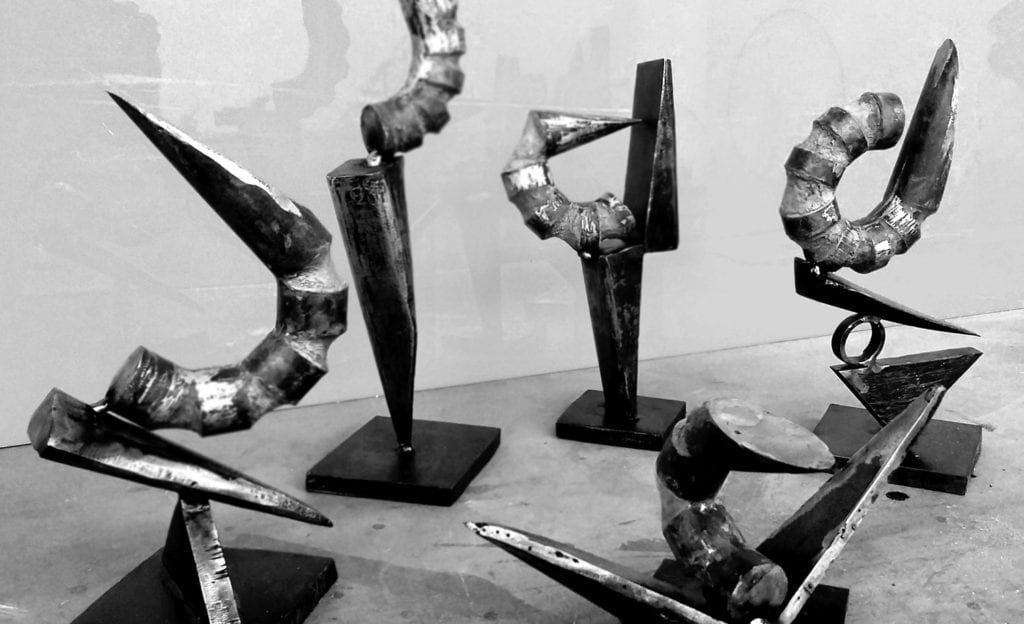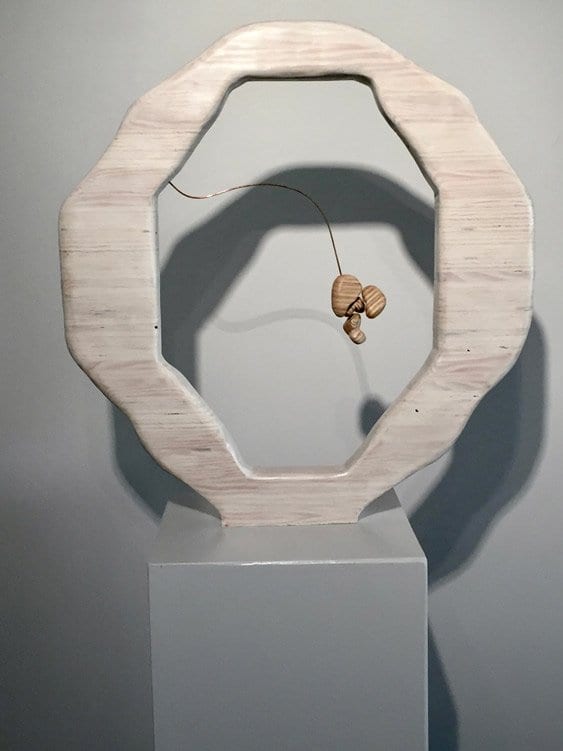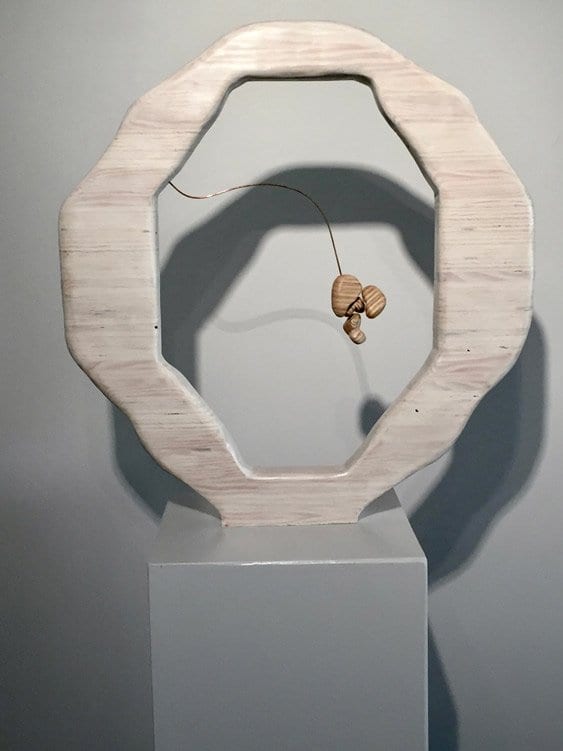 The University of Texas at Tyler Department of Art and Art History is proud to announce three exhibitions featuring three-dimensional artists seeking a master of arts and master of fine arts degrees this spring.  
"Students and visitors to our galleries will be in for a special treat as this semester's master-level artists craft wood and steel into their own unique artistry," said Gallery and Media Coordinator Michelle Taff.
The Meadows Gallery currently features "With Wood and Paint" by masters of fine arts candidate Jake Arnold of Bullard. Arnold's work is centered in additive and subtractive wood-working, and it incorporates both aggressive geometrical and softer voluptuous forms touched with paint. A public reception with artist talk will be at 6pm on Thursday, March 22 at the gallery.
The Fine Arts Complex Gallery currently features "Finding Place" by master of arts candidate Kirsti Smith of Canton. Smith's wooden sculptural forms explore relationships and community and how well individuals fit and find place in their own surroundings. A public reception with artist talk will be 6 p.m. Thursday, March 29 at the Fine Arts Complex gallery.  
Both exhibits conclude Friday, March 30.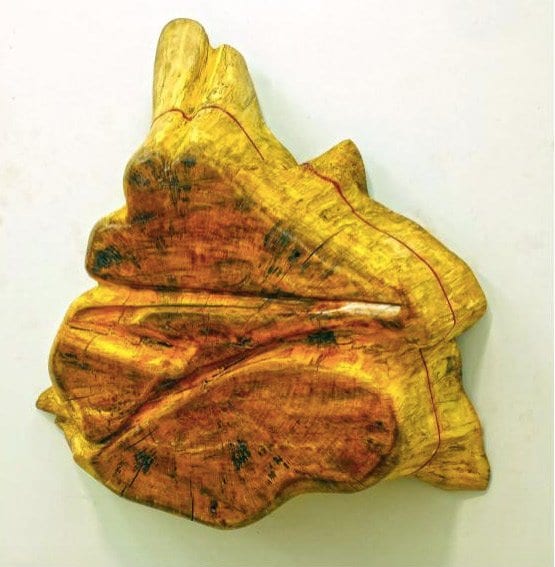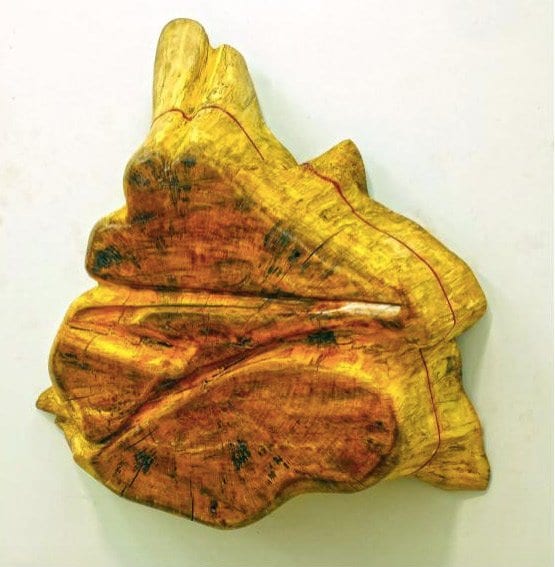 In addition, master of fine arts candidate Brandon Witschi of West Virginia will display his sculpture in an exhibition titled "Beyond Compression" in the Meadows Gallery. Witschi combines steel and other media to create forms that emphasize balance, stability and individuality. A public reception with artist talk will be 6 p.m. Thursday, April 12 at the Meadows Gallery. The exhibit will conclude Friday, April 13.
Gallery hours are 8 a.m. – 5 p.m. Monday through Friday and by special appointment. For more information, contact Taff, 903.566.7237 or
mtaff@uttyler.edu.
A member of the prestigious UT System, The University of Texas at Tyler focuses on student success and innovative research in the more than 80 undergraduate and graduate degree programs offered. With more than 10,000 students, UT Tyler has facilities in Tyler, Longview, Palestine and Houston.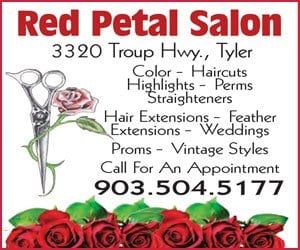 Bloom Where You are Planted, Buy Local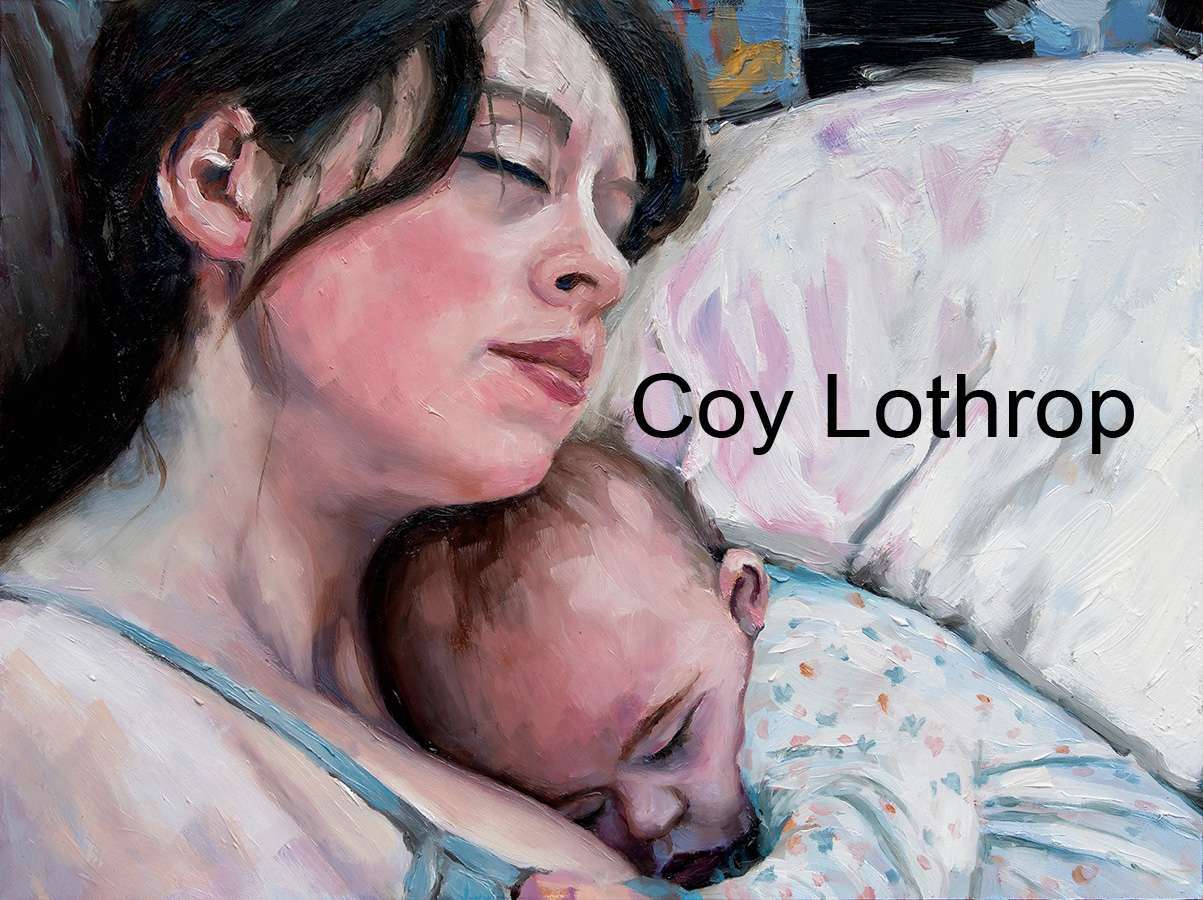 By Derrick White
Glasstire is an online art magazine covering topics in Texas contemporary art. They produce thoughtful art criticism and are the journal of record for our extensive Texas visual art community. The website's name is a reference to the glass tire sculptures of East Texas native Robert Rauschenberg (1925 – 2008), who was from Port Arthur. Glasstire holds the belief that great art can come from anywhere. In the last few years the website has expanded into the realm of podcasts. In their podcast titled Art Dirt: The Personalities of Texas' Art Cities, Publisher Brandon Zech and Editor-in-chief Christina Rees discuss what makes each of Texas' distinct art regions tick and the potential for success for visual artists. 
Rees was the juror for the University of Texas at Tyler's 34th Annual International Exhibition and witnessed some of the dynamic art aspects happening here. As you might imagine, the bulk of the podcast is devoted to the larger visual art market cities of Dallas, San Antonio, Austin, and Houston; but they also talk about the panhandle, West Texas, southern border cities, and East Texas gets a shout out towards the end.  
Christina states, "What happens if you go out to East Texas, with a place like Tyler, is you've got the universities, you've got schools, you've got faculty. They are there to stay. They make art and they are bringing up students through their programs and it's sort of a 'bloom where you are planted' thing. Start your own art scenes. Have an art community, busy making work and making it for its own audience – you know, those aren't necessarily places to move to if you don't already live there but if you are there, there is a way to make something, however small, feel quite thriving and to have dialogue and to have a community, an actual working community." 
Brandon Zech responds, "Or maybe they are places to move to depending on if you have this really cool idea as long as you can get local support and you can band together with people who also think your idea is awesome, especially if you are moving into a community you don't know. But the real crux of this: it only takes one person to really change and make an impact on an art scene, be it in Tyler or in Brownsville, or really even in Houston." 
Rees concludes, "Once you reach a certain age you will have friends who have moved to big art centers, New York or Los Angeles, and have burned out. They got up there and they had to work two full-time jobs and they stopped making their art because they were too busy making a living and paying rent. They want to come to Texas, or come back to Texas, or figure out a way to be able and have a studio and make work and live comfortably and be creative. I don't think being completely stressed out by having to make a living all the time and not getting to make your work is necessarily ennobling. I don't think it's creatively inspiring, and I think this whole character building up exercise of moving to New York City and living in a (dump) and working sixty hours weeks and trying to get some traction is not necessarily the only way to go anymore. There are a lot of different art worlds and you can make your own art world. Things are changing rapidly."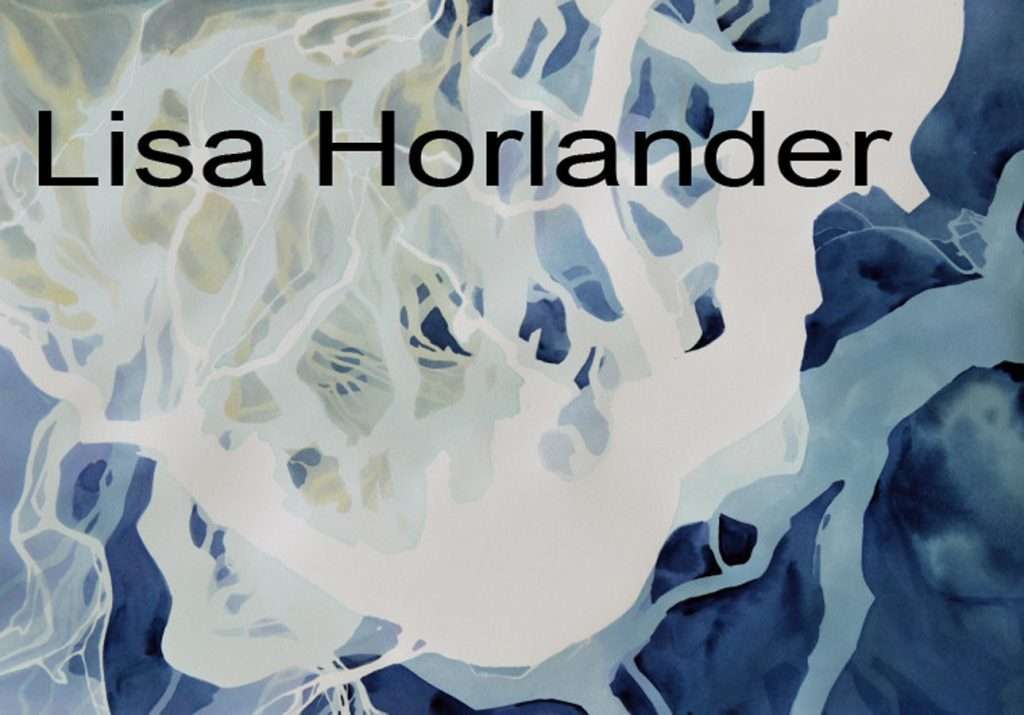 Things are changing rapidly. That statement struck a sympathetic chord with me and reiterated a belief I stated in a podcast interview with ETX Creatives founders Addie Moore and Lisa Horlander. "I like what is changing in East Texas and in our visual arts community and the arts community in general. It's got legs and a driving force it hasn't had before. East Texas, in general, is changing for the better and I think there are more opportunities coming for visual artists in our region than before. Sixteen years ago, if I had an aspiring visual art student in class, the best advice I could give them was … move. Go to Dallas, go to Austin, go to Houston, go to Abilene, all these different communities supporting their arts so much better than we used to. I really believe this is changing now better than it ever has been, and if we could introduce some of the money here in East Texas to some of our local creatives and get it all off the ground, then I think the sky's the limit for what is coming in the future," I declared. 
We are at critical mass for visual art. We have excellent regional museums, universities, and colleges with inspiring art programs filled with professional artists, and we have amazing emerging student artists who are sticking around and building supportive, innovative communities. We have support from new and established locally owned businesses and civic communes throughout East Texas giving opportunities to local visual artists. What we need is collector financial support, people willing to invest in budding talents here at home. Start buying original, local art.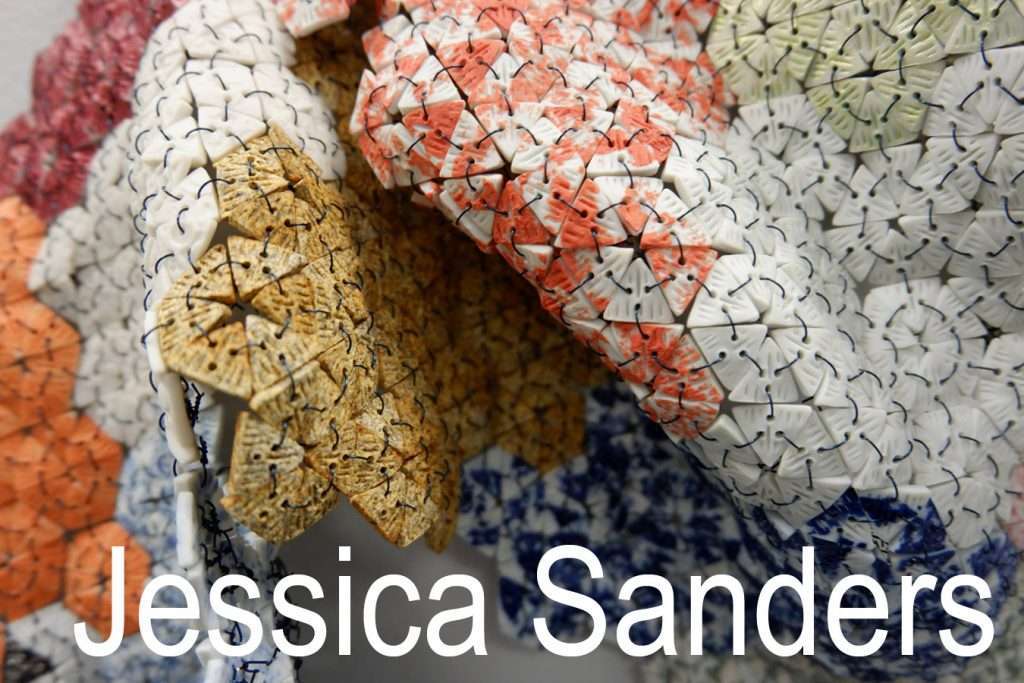 There are many reasons original art brings fulfillment to those who collect. When purchasing art, you may think about décor and how it will fit into your home. Are you looking for an exciting piece, something comfortable and welcoming, or are you looking for something striking out as a room's focal point? Whatever original art you choose, you will eventually find yourself enchanted by how it becomes a part of your home and a part of your life. By seeking out and supporting emerging artists, collectors may find the pieces they have bought increase in value as emerging artists become established. 
Owning original art enriches your life and has the potential to make you happy. You enjoy the satisfaction of having a good eye for what fits your personal aesthetic. You get the gratification of having helped and encouraged a local creative who may have depended on your purchase as sustenance they needed to keep going. You have added to the cultural enrichment of our region. You own one of a kind art not existing anywhere else in the world. 
Writer's note: The Art Guys, a collaborative performance art duo based in Houston, sadly lost Michael Galbreth, who died in October 2019. Galbreth was married to Rainey Knudson, the founder of Glasstire. Condolences.
Burning Love, Mary Ann Post: Inside the Artist's Studio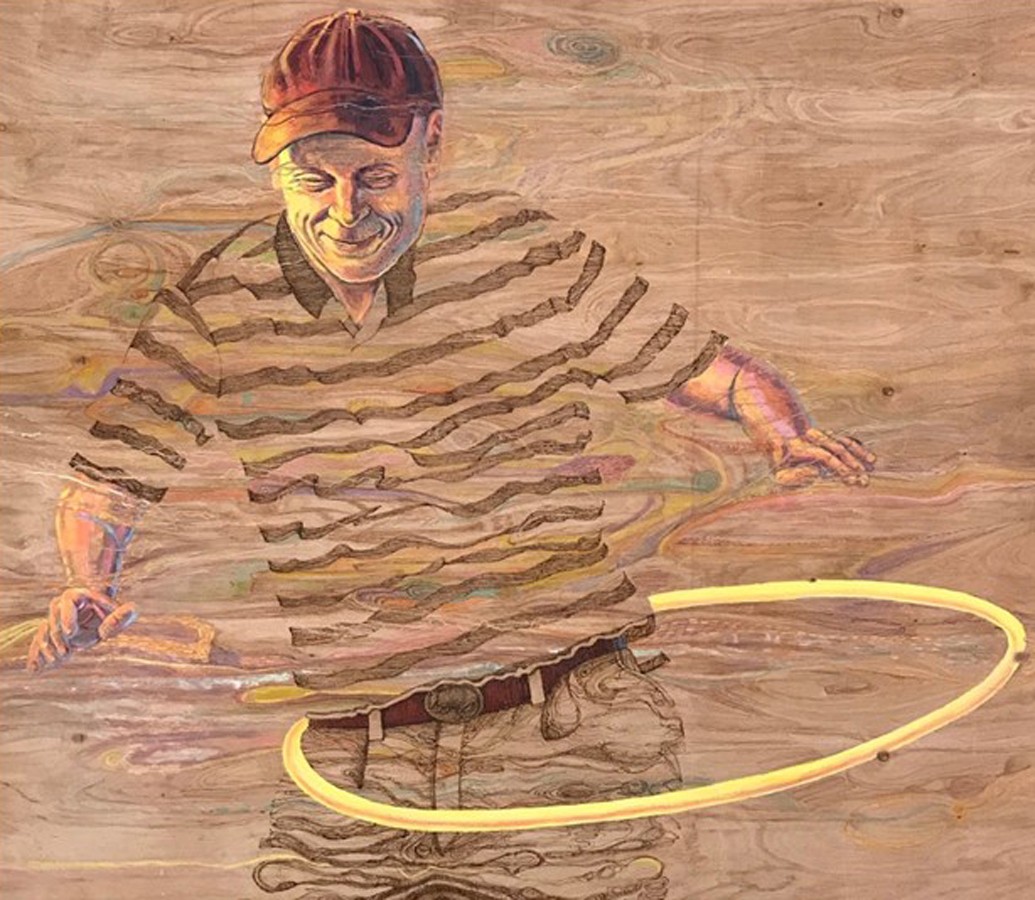 By Derrick White
"My career as a Tyler artist and teacher has brought me much joy and deep experiences from which to create my art. Art has brought me contentment and happiness. I love to talk with people about art. I learn what is in their heads and in their hearts. Moreover, I love to teach art. For two decades I have watched students challenge themselves to draw, paint, or sculpt in creative explorations that end up thrilling them. I continue to encounter adult students I taught when they were in elementary school. They remember me and recall my lessons. I feel I chose the correct profession for my life," states local artist Mary Ann Post.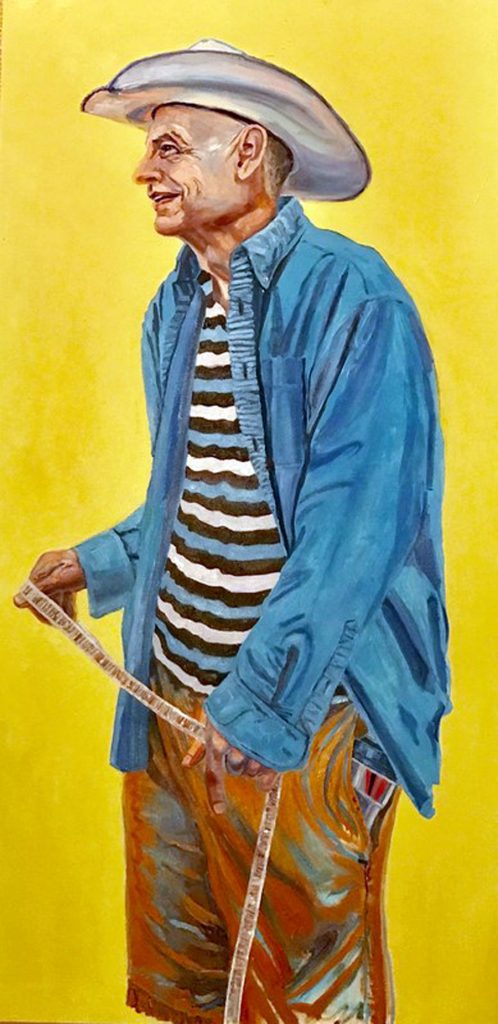 She continues, "My experience creating art spans many decades. I have painted people throughout my life. My earliest memory of exhibiting my artwork comes from the first grade when my tempera paintings of George and Martha Washington were framed and displayed in the hallway of Bluebonnet Elementary School. During my later elementary years, I took art classes three times a week at the Museum of Science and Natural History in Fort Worth. I continued to make art as I completed my high school years and started college at The University of Texas at Austin where I received a Bachelor of Fine Art degree." 
After college, Mary Ann moved to Tyler to start a career as an artist. She accepted a position at an advertising agency and designed advertisements and illustrated furniture. Mary Ann Post later married, and she and her husband raised a family of three daughters. During this time, she completed her Texas Teaching Certification in Art for grades pre-kindergarten through twelfth grade. She put this certification to good use by teaching art in a public elementary school for seventeen years and in a middle school for about two. "Presently, I am attending The University of Texas at Tyler where I am a graduate student. In the spring of 2021, I will have completed my Master of Art History and Master of Studio Art degrees. I will celebrate this milestone with a solo exhibition to be held at the Meadows Gallery located within the R. Don Cowan Fine and Performing Arts Center on the campus of The University of Texas at Tyler," she states. I encourage you to seek out Mary Ann Post's artwork whenever and wherever possible and make note of this exhibition next year in 2021 because these are works of art you are going to want to see up close and in person.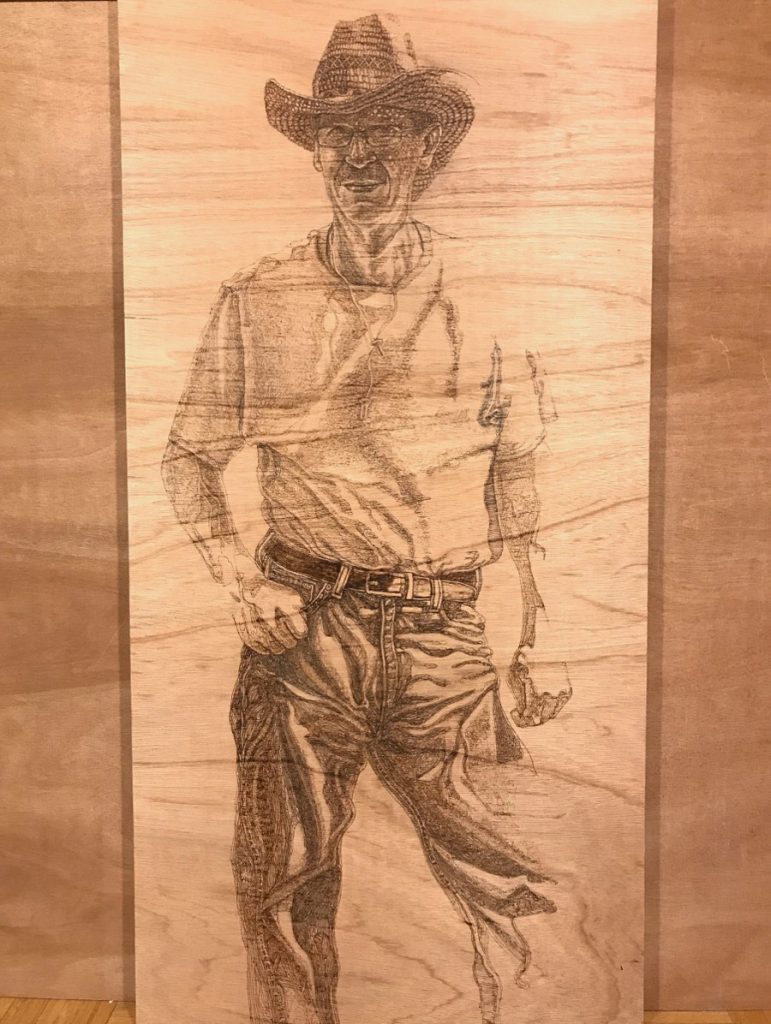 Mary Ann's work is figurative, and she commands her materials with exquisite detail and skill. Her works reveal a real sense of her subjects' personalities coming through her process and having a powerful connection to the shared human experience with the viewer. The works are executed with great attention to small details, tremendous patience, and obvious love for both technique and subject. The artist explains, "I focus on a person's essence. The essence is one's unique characteristics, the tilt of the head, the posture of the body, the expression of the face, the gesture of the hands, and the objects included. Additionally, I usually only include a single person in my work. I place him or her in a setting defined only by a single color or the grain of the wood. This setting serves as a metaphysical space, thus inviting the viewer to imagine the place and to focus primarily on the human form."
Post uses two main mediums, painting with acrylic and oil, and pyrography, the art or technique of decorating wood or leather by burning a design on the surface with a heated metallic point, creating beautiful subjects onto the plane of plywood. She describes, "First, I paint the under layers of my figures with acrylic and paint over some of this area with oil. The acrylic paint provides vibrant colors for shadows and local color of clothes. Next, I paint the clothing, skin, and hair using oil paint. The thickness of the paint depicts the heavyweight of the clothes and the velvety appearance of the skin. Secondly, I burn images of my friends and family into various kinds of plywood. The grain of the wood and figure hold equal visual importance. The layers of the wood grain symbolize the passage of time, especially when it passes through the face, creating wrinkles. Thirdly, I occasionally combine paint and colored pencils with my pyrography, or wood-burning. I carefully control the use of color so that it does not overpower the merging of wood grain and the figure."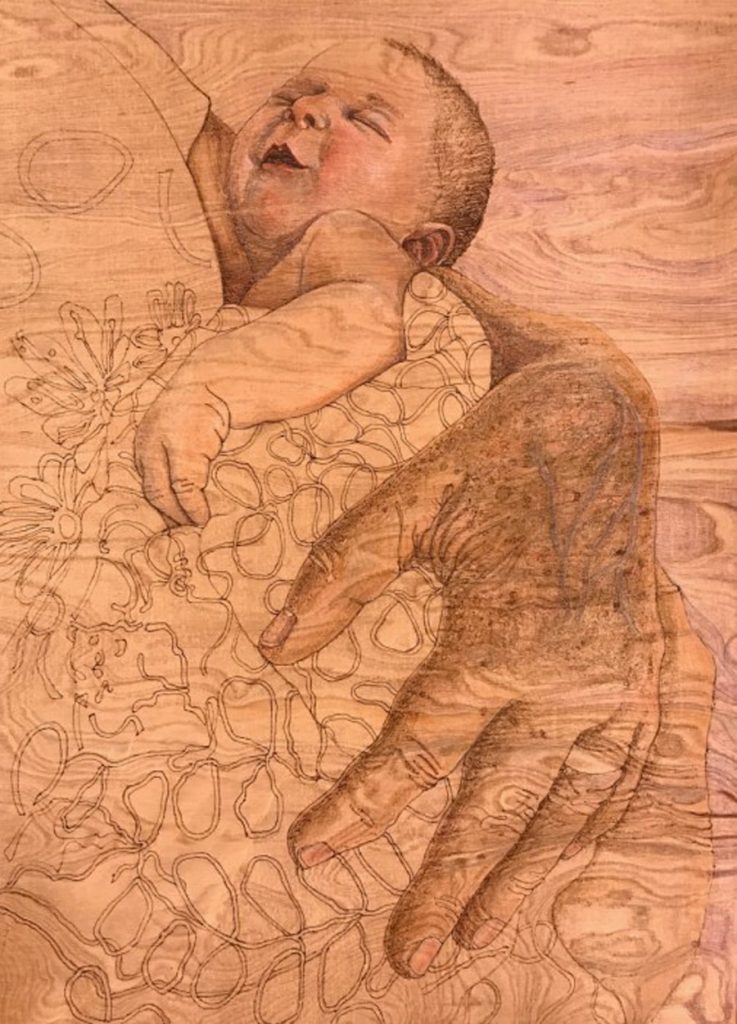 Mary Ann Post draws inspiration from skilled old master artists like Rembrandt van Rijn (1606-1669). She expounds, "He was the master of painting the spirit of the people in his portraits. Not only did he paint each person's unique characteristics, but he led his viewers to focus on the people by his use of dramatic lighting. Occasionally, he mixed sand in his oil paints which acts like glitter to sparkle when the painting is illuminated by candlelight. Moreover, Rembrandt documented his own life by painting numerous self-portraits. They show his audiences throughout the centuries the mystique and mastery of painting."
Let us conclude with a speed round of artist facts. Mary Ann says she has dyslectic tendencies, which serve her well for making art, but torment her when she writes or speaks formally. Impressively all three of their daughters were valedictorians at Robert E. Lee High School. Mary Ann enjoys riding bicycles, both touring and mountain. Her favorite national park is Sequoia National Park, CA and her favorite state park is Caprock Canyons State Park, TX. Mary Ann and her husband have been married for thirty-five years. She has known her two best friends for fifty-six years and they talk and get together frequently. Finally, Mary Ann's cocker spaniel, Penny, is thirteen years old and has the supernatural ability to read Mary Ann's mind and the dog snores loudly.
For more information about the incredible art of Mary Ann Post, visit: https://maryannpost.weebly.com/

Online UT Tyler MFA and BFA Art Exhibits Now Available
The University of Texas at Tyler has announced online art exhibitions featuring the work of students who graduated this spring with Bachelor of Fine Arts and Master of Fine Arts degrees.
Traditionally held on campus, the exhibitions were modified for online viewing as a safeguard in response to the coronavirus. The work of four MFA and eight BFA graduates can be viewed at uttyler.edu/meadowsgallery/events.
"While we are heavy-hearted about the inability to celebrate our student achievements face to face, we recognize the importance of taking precautionary measures during this time,'' said Merry Wright, professor and chair of the Department of Art and Art History. "We are pleased to announce our online exhibitions, and we are incredibly proud of the students featured. They have remained steadfast in their commitment to creating and have approached the unfolding events with the highest caliber of professionalism.''
MFA Exhibitions
Artists featured in the MFA exhibitions include:
Jessica Sanders of Tyler makes delicate-looking ceramic sculpture. Her exhibition is titled "Attach | Manipulate | Respond." "This body of work deals with form, space, and visual accessibility,'' Sanders said. "The pieces are made up of small, individual ceramic pieces that are attached together with wire, making flexible ceramic sheets."
John Miranda's exhibition, "Pan Dulce in the Sauce," features sculpture and paintings inspired by his hometown of Del Rio. "My work is a visceral response to a lived reality, an abstraction of space and memory,'' he said." Inanimate entities become communities within space as I try to find a balance between cultural history and personal experiences."
Laminda Miller of Gladewater makes animal sculptures of epoxy clay and mixed media. Her exhibition, "Intentions,'' features deceptively whimsical works that are allegorical representations of the social, psychological and literal constructs of identity.
Nora Schreiber of Tyler explores a curiosity of the world around her in her exhibition titled "ALL IT CAN BE IS WHAT IT WAS NAMED." She asks her audience to step into a visual exploration of the mundane in their daily lives, with a theatrical twist.
BFA Exhibition
Artists highlighted in the BFA exhibition, titled "Nascent,'' include
Lidia Alvidrez of Dallas – Avridrez's work as a ceramic artist is influenced by her life experiences and dealing with a mental disorder.
Katherine Emmel of Overton – Emmel's work is focused primarily in painting and reflects
several dystopian and emotional narratives found within everyday society.
Willow Lanchester of Tyler – Lanchester works primarily in clay and metal sculpture. Her art pieces are focused permutations of form that explore themes of concealed information.
Maggie Pierce of Tyler – Pierce uses photo-based printmaking techniques to create highly altered versions of desert landscape. Her work examines the landscape and our relationship to it as something that is mediated by various technologies.
Payton Poole of Tyler – Poole works with multimedia, three-dimensional sculptures, both interactive and wearable, that open conversations about mental illness and the stigma against it.
Grace Richardson of Troup – Richardson uses screen-printing methods to create non- objective forms that render familiarity through their interactions and emphasis on color. A vocabulary of shape and color is established through these arrangements, creating a relationship and language between form and viewer.
Justin Witherspoon of Kilgore – Witherspoon is a printmaker who works in both relief and mono-type. His current body of work is focused on contrasting hard lines and stark objects with nebulous color, inviting exploration.
Teresa Young of Marshall – Young is a sculptor whose works incorporate disposed items such as shipping material and objects from nature. The items signify abandonment and reincarnation.
For more information about the exhibitions, contact Michelle Taff, UT Tyler gallery and media coordinator, at 903-566-7237 or mtaff@uttyler.edu.