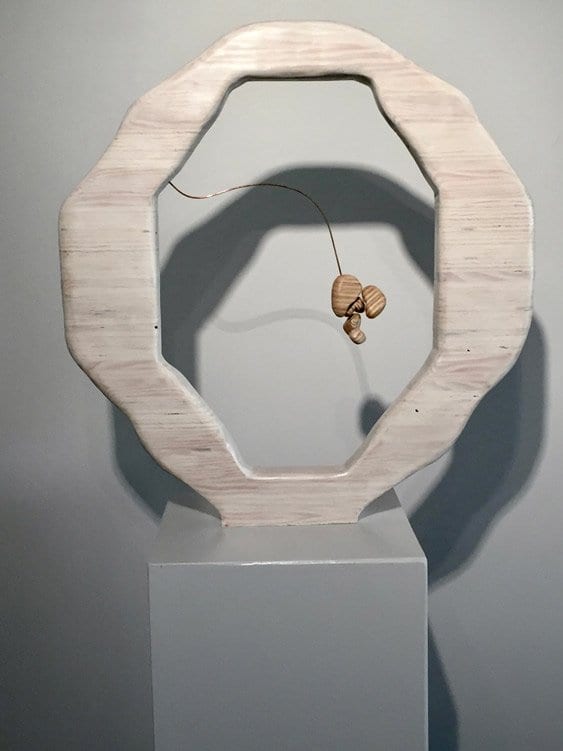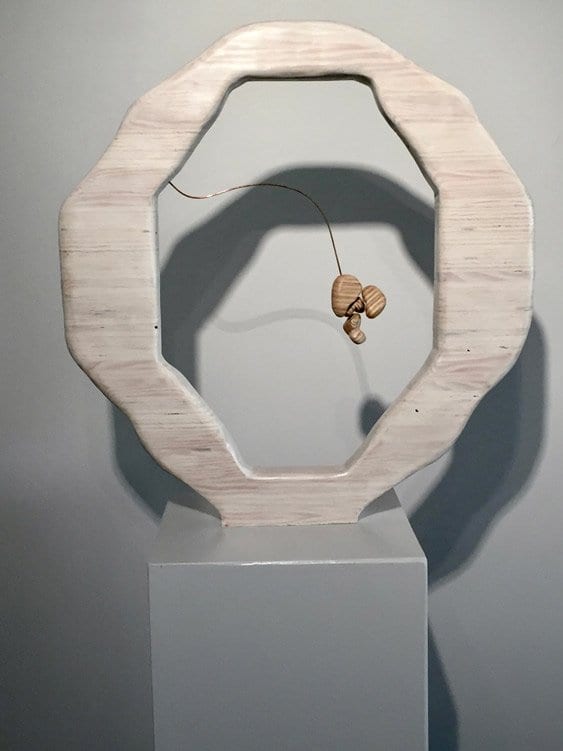 The University of Texas at Tyler Department of Art and Art History is proud to announce three exhibitions featuring three-dimensional artists seeking a master of arts and master of fine arts degrees this spring.  
"Students and visitors to our galleries will be in for a special treat as this semester's master-level artists craft wood and steel into their own unique artistry," said Gallery and Media Coordinator Michelle Taff.
The Meadows Gallery currently features "With Wood and Paint" by masters of fine arts candidate Jake Arnold of Bullard. Arnold's work is centered in additive and subtractive wood-working, and it incorporates both aggressive geometrical and softer voluptuous forms touched with paint. A public reception with artist talk will be at 6pm on Thursday, March 22 at the gallery.
The Fine Arts Complex Gallery currently features "Finding Place" by master of arts candidate Kirsti Smith of Canton. Smith's wooden sculptural forms explore relationships and community and how well individuals fit and find place in their own surroundings. A public reception with artist talk will be 6 p.m. Thursday, March 29 at the Fine Arts Complex gallery.  
Both exhibits conclude Friday, March 30.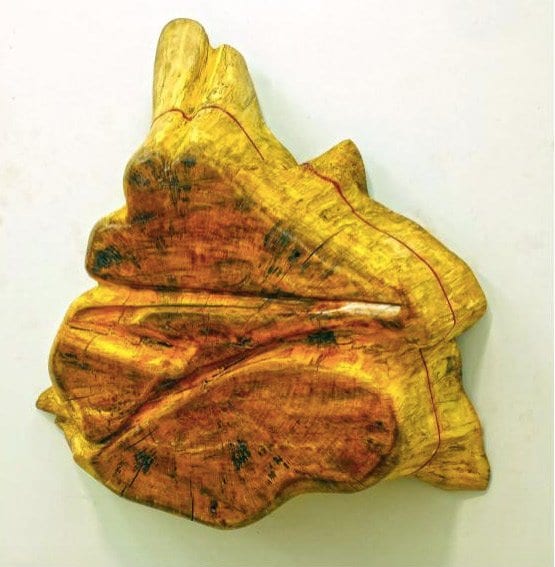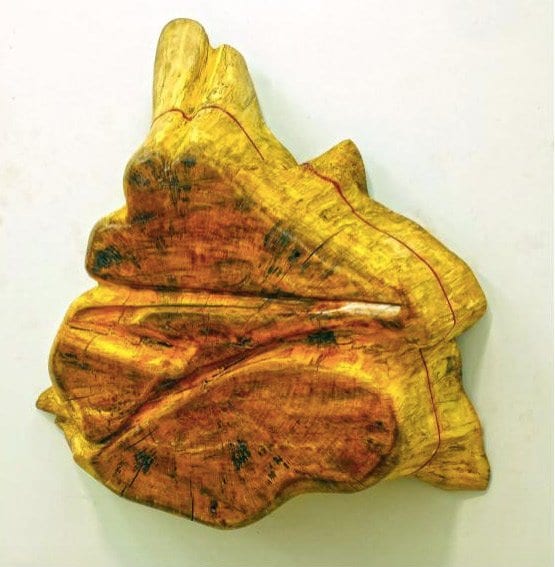 In addition, master of fine arts candidate Brandon Witschi of West Virginia will display his sculpture in an exhibition titled "Beyond Compression" in the Meadows Gallery. Witschi combines steel and other media to create forms that emphasize balance, stability and individuality. Finding the perfect-fitting plus size bathing suit to flatter your figure does not have to be difficult. While every woman's body is unique, plus size swimwear is not one-size-fits-all and different women have different body shapes. Fashion plus size swimwear – women's plus size swimsuits, tankini and bikini at Swimwearlux.com. Get trendy cute and sexy plus size bathing suits like bikini, tankini, one piece at affordable prices. A public reception with artist talk will be 6 p.m. Thursday, April 12 at the Meadows Gallery. The exhibit will conclude Friday, April 13.
Gallery hours are 8 a.m. – 5 p.m. Monday through Friday and by special appointment. For more information, contact Taff, 903.566.7237 or
mtaff@uttyler.edu.
A member of the prestigious UT System, The University of Texas at Tyler focuses on student success and innovative research in the more than 80 undergraduate and graduate degree programs offered. With more than 10,000 students, UT Tyler has facilities in Tyler, Longview, Palestine and Houston.