Who Says You Can't Eat Raw Ramen?

By Gini Rainey
I've found that inspiration sneaks into your life in lots of different ways.  I must say, that (as I'm sure my devoted readers have noticed) this summer I have been suffering with a lack thereof.  What with work, the heat, aging in-laws, the heat, and – oh, did I mention the heat? It would seem I have had my share of the don't-got-what-it-takes-to-write-a-blog disease. 
However, imagine, if you will, the great bird of creativity that landed on my shoulders just a little while ago when I stepped into my library and spotted a cookbook on ramen!  Especially when you consider that last night a friend of mine posted a photo on Facebook of her little munchkin munching on her snack of choice!  That's right!  Abby, in all her cuteness, is holding a block of dry ramen noodles in her precious little hand and noshing down on them like some of us do on champagne truffles.  Oh, the things we could teach her! 
Believe it or not, Publications International, Ltd put out a cookbook in 2012 that highlights recipes that make splendid use of the ramen noodle.  It's not just for dorm rooms anymore, buttercup.  Not at all.  Gad, I wish they'd ramen noodles when I was in college.  We couldn't have a hot plate in our dorm, but we could have a popcorn maker!  I guess the rule-writing folks had never taken a close look at the popcorn makers of the day.  They were nothing more than a hot plate with a 2 quart, covered aluminum spaghetti maker, soup cooker, and canned stew heater, and believe me when I say, we took full advantage of that handy little gadget. 
While this cookbook doesn't credit any specific writer or contributor, my guess is that a whole lot of creativity had to go into the recipes that it features.  While some of them completely obliterate the obvious shape of the noodles, after disposing the lovely, sodium-laced broth packet, the get crushed and used as a breading agent (much like cracker crumbs or panko) to create a crust for things such as chicken and salmon croquets or a filler/binder in Swedish meatballs.  Tell that to Sven! 
Of course, there is also a section devoted to Noodle Bowls (go figure) that really does pump the old ramen noodle up
to a new level.  The Shrimp and Pepper Noodle Bowl, Asian Chicken Squiggle Soup, or Asian Ramen Noodle Soup look and sound really yummy, however, I kind of think that using the dry noodles to make Open-Faced "S'Mores" would really be a stretch, but the Rocky Road Bundles look pretty good, Abby!  (just a thought butter cup – you know, chocolate and all!) 
The first time I ever had ramen noodles, other than in their broth, was when my Aunt Evie made a wonderful mixed green salad with a package of crumbled dry noodles tossed in right before serving.  Now, the noodles gave the salad a great crunch, but her homemade sunflower dressing gave it an extra punch.  So, for a cool summer dinner salad, you might want to give the ramen noodles a try and top with this dressing. Blend together the following: 1 cup honey, 2 ½ cups oil, 1 cup white vinegar, 1 teaspoon salt, ¾ teaspoon white pepper, 2 tablespoons chopped, freeze-dried chives, 1 cup sugar, 1 tablespoon crushed garlic.  Add ¾ cups roasted sunflower seeds and toss with salad.  Add the noodles and the dressing right before serving.  That salad has summertime written all over it.


June 29th: Cattle Barons' Gala To Feature Mark Chesnutt


June 14th
(8:30am-2:30pm)
Clays for the Cause
will be held at 6S Ranch, 8159 CR 313W, Lindale, benefiting the American Cancer Society.
Four person teams can enter for 100 clays per shooter.
Breakfast, lunch and refreshments will be provided. To sign up go to tylercattlebaronsgala.org.
The 32nd Tyler Cattle Barons' Gala will feature Mark Chesnutt, with Satellite Band opening, on June 29th. This event will be held 7pm-1am at Texas Rose Horse Park, 14078 Hwy. 110, Tyler.
Tickets are on sale at tylercattlebaronsgala.org or by calling (903)597-1383.
Come out and enjoy an evening of wonderful food, mainstream entertainment, gaming tables, live and silent auctions, and so much more. All who attend will enjoy their evening!
Cattle Barons says, "Cancer does not discriminate, and never will. Someday, we hope that cancer will be eradicated and, together with your support, we can all do our part. We also celebrate survivors, who possibly wouldn't be here today were it not for the actions of the American Cancer Society. While cancer is still ever present today, positive steps forward have been made and more will come, and for that, we thank you."
"As we embark on this journey, we are anxious to meet new supporters who will help us and the ACS combat cancer. On behalf of the 2019 Cattle Barons' Committee, we hope you will join us on June 29th, 2019 at Brunson Equestrian Center and experience the wonderful facilities of Texas Rose Horse Park for the Gala we have planned for you."
The first Tyler Cattle Barons' Gala was held in 1988. While much was known about this disease, much more was not.  To date, over $15 million has been raised locally to support both local and national cancer support services, including cancer research. Without the help and local support of past contributors, this would not have been accomplished. Your support is appreciated now and in the future.

July 4th: Celebrate America All Weekend Long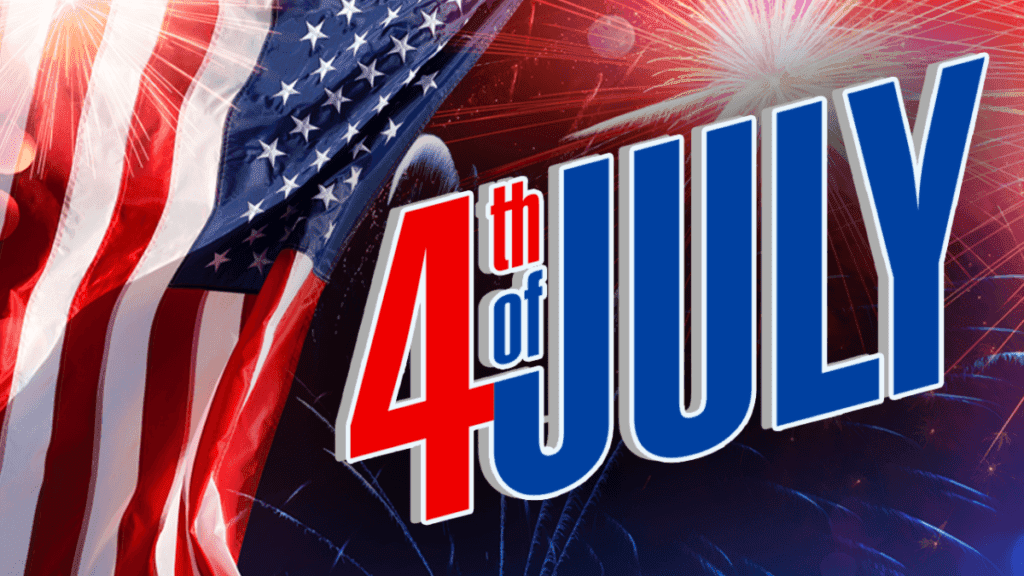 Fireworks, food, parades and patriotic music are always part of July 4th festivities throughout East Texas. Here is a list of all of the fun events as well as a few guides for FREE stuff to do and more!

"#SchoolisCool" Event Seeking Donations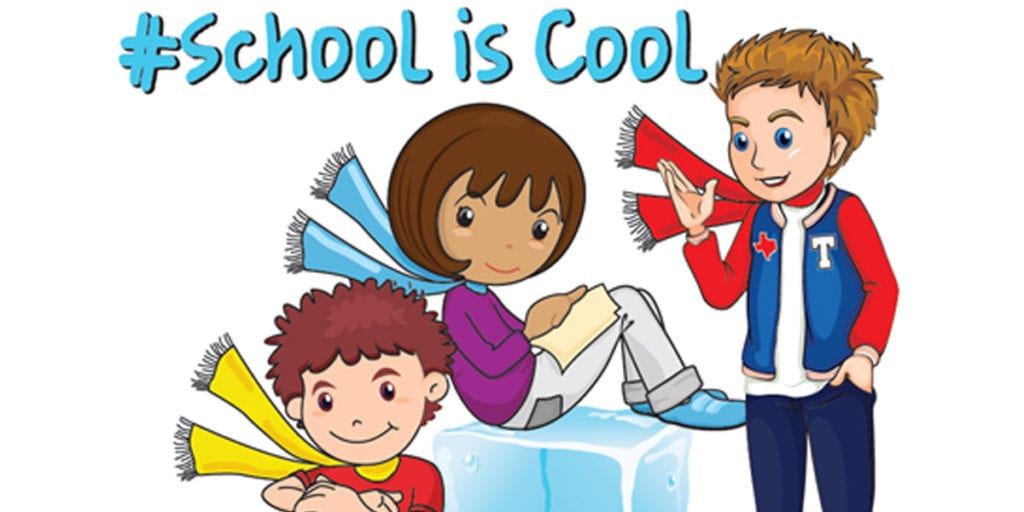 The 6th annual #SchoolisCool back to school event is scheduled for Thursday, August 1st at Harvey Hall, 2000 W. Front St., Tyler and the Rose Garden Center, 420 Park Dr. to help prepare children and their parents for the new school year.
Free backpacks filled with school supplies will be given away to the first 2,000 school-aged children in line. Vendors will be available for various services.  Admission is free.
This event is sponsored by the City of Tyler, Tyler Area Business Education Council, and Tyler ISD. Please visit SchoolisCoolTyler.com for more information. Volunteers are needed to help make this event a success. If you would like to volunteer, please call Volunteer Tyler at (903)531-1100.
The deadline to submit vendor applications is July 12th.
Donations are needed. Please consider donating backpacks, school supplies, and/ or a monetary contribution. $30 will purchase one backpack with supplies. SchoolisCool's goal is to distribute 2,000 backpacks.  Supplies needed include red, blue, and black pens, #2 pencils and sharpeners, erasers, dry erase markers, pocket folders with brads, glue sticks, bottles of glue, boxes of facial tissues, boxes of colored pencils—12 count,  boxes of crayons—24 count, child's scissors, packages of ruled notebook paper, 3×5 index cards, spiral notebooks, composition books, highlighters, and rulers.
Credit card donations may be made at SchoolisCoolTyler.com. Checks can be made payable to the Tyler Area Business Education Council and mailed to 315 N. Broadway, Tyler, TX 75702.
Drop off for backpack donations will be accepted at these Tyler locations:  218 E. Elm St., 344 Troup Hwy., 5505 Old Bullard Rd., 3131 Shiloh Rd., 309 W. ML King Jr. Blvd., 9111 Paluxy Dr., 1532 S. Bennett Ave., and 2502 Old Omen Rd.
For more information, contact LaToya Young at (903) 592-1661 ext. 252 or lyoung@tylertexas.com.