XL'N on Fifth: Excellin' "Classic Rock 'n' Blues-a-billy" Music and More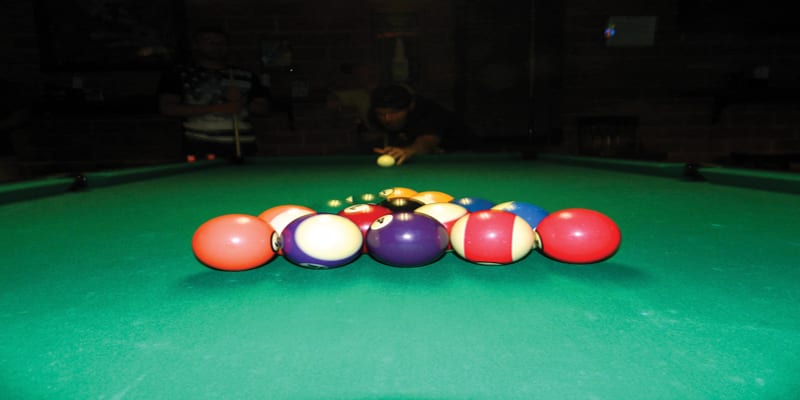 ---
By Amanda Main
Some patrons have dubbed XL'N On Fifth the "Cheers" of Tyler. The club started out of a love for billiards, but out of necessity grew to include a members-only bar and live music venue.
Owners Donald Griffith and his wife, Robin, opened the club and pool hall in January 2006. The Griffiths have two grown children, Kelly, 26 (EGuide's own "Family" writer), and Marshall, 20, who is a bartender. The Griffiths also have two grandchildren.
"Neither of us have backgrounds in running a bar. This was our first rodeo," Robin says. "He's big into pool — he plays in a pool league, but the pool hall is not the main business, it's the club."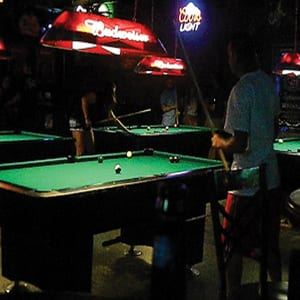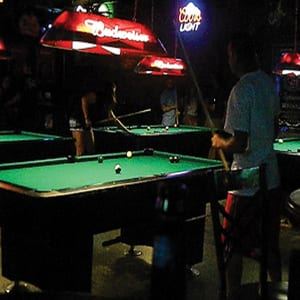 Donald chose the name XL'N, which stands for 'Excellin'. "We didn't want a cute little name like 'Corner Pockets' or 'Side Pockets' or 'Rack 'Em,' or anything like that," Donald says. "I told her that it doesn't matter what the name is, if you have a good place, then the name won't matter."
Robin chimes in with sarcasm: "I think it proved it, didn't it? 'XL'N.' Yeah, I think you proved that theory."
Robin says the business was a huge undertaking for the couple (now married 28 years) to open. In the beginning, the only thing she liked about the building when Donald first showed it to her was the painted wall, where musicians now play. That's because the wall is the original, outside wall of an old lumber yard from, she estimates, the 1950's. When they purchased the building she says, "there was a pile of lumber with nails in it and there were no lights. There was an extension cord with light bulbs on it, but somebody had come in and taken all the copper out to sell. They just stripped all the wiring out of the place. It was just a gutted mess of a place, and we spent three months working on it before we opened."
But that was more than eight years ago and the business has come together nicely. What makes the establishment truly special, the Griffiths say, is the people — the people who work there and the people who frequent there.
"It's a family of friends," Robin says. The business' motto is "Where Good Friends and Good Times Come Together."
By design, her staff, all considered family but some by blood, are a tight-knit group. She says the club rarely has staff turnover. Usually if someone doesn't work out, it happens within their 90-day probationary period, which is a time spent seeing how well a person will fit in with the rest of the staff.
As a showing of love and appreciation for their employees, Robin and Donald take all of them, about 10 people, on an annual vacation to a private piece of land her mother bought years ago in Texas Hill Country. For about a week, the doors to XL'N On Fifth are shut so the staff can bond and have a good time in the outdoors together.
Robin says they consider their regular customers like family, as well. "We're a comfortable, laid-back place. Anybody can come here. A woman can come in by herself and not feel weird."
XL'N has music every Saturday and sometimes on Fridays. Robin has created her own genre to describe the types of bands XL'N attracts. "I like to call it a new thing called 'Classic Rock 'n' Blues-a-billy.' But really, nothing hard metal. It's just good classic rock, Southern classic rock and even some modern to spice things up. It's a little bit of country. Bluesy. It's 'Classic Rock 'n' Blues-a-billy.'"
"I pick out the bands myself. We have great local talent in East Texas, well, all over Texas. But I've had many of East Texas Music's Award-winning bands play here. And I like to support them. I like local bands. We also bring some in from Shreveport, or Texarkana, (and sometimes Dallas and Austin, Donald adds), but the bands are always good and it's always free to see them."
"Always free" meaning there is never a cover charge, except on one night of the year: New Year's Eve, when Robin will fix up a big feast including shrimp, black-eyed peas and cabbage, among other foods. But even that night, the cover is only $10, and she says it's well worth it since it includes her home cooked delicious (and legendary) food.
One of Robin's favorite parts of her job is designing the flyers for shows. "It's a lot of fun to create the 'look' for the shows, it gives me a real chance to express my creativity and have fun," she states.
On other note, she also adds, "I don't like to be called a mom and pop joint, but I guess we really are. We are about the people, our customers, our friends. As with any business or club, if you don't like the people that hang out there, you're not going go there but that's not the case for us. We have lots of great regulars. And we don't allow any craziness. Our regulars know that if you cause any problems you will be banned from here. I'm like the mama hen when it comes to keeping XL'N fun for everyone."
For those who get hungry, XL'N offers food. "We have chicken strips, cheese sticks, jalapeño poppers, French fries and French bread pizza. We have the best corn dogs in town," Robin says. "What's unique about us is what we cook them in. It's a small oven, greaseless, ventless, 110-volt, like a convection oven. So everything comes out crispy. It's not fried (except when it was manufactured, Donald says). And it's good. And the French fries, oh my! They come out like they're supposed to – crispy and not greasy."
XL'N is home to six custom, 8-foot Olhausen pool tables. The playing rates are a super deal from 12 noon to 5pm. Two people can play unlimited games for a total of $5 between those hours. After 5pm the pool rate is $6 per hour for two players.
Happy hour starts early at XL'N from 12 noon to 5pm. On Mondays through Thursdays, XL'N offers $1.75 domestic beers; Rolling Rock beer and PBR Longnecks for $2.75 all the time; and Jell-O shots are always $1.
Robin and Donald are proud to host amateur American Poolplayers Association (APA) Leagues at their bar. They meet to play at 2pm on Sundays and about 7:30pm on Monday and Tuesday evenings. XL'N has been featured in the APA Magazine as the best place to play pool in East Texas.
The league players play "8-ball and 9-ball," Robin says. "There are always teams that are looking for someone to play. They need all skill levels, from beginners to put-your-kid-through-college kinds. They rank them because a team can not have too many high-rankers."
For those wanting to show off their vocal abilities, XL'N offers karaoke from 8pm to 12 midnight on Sundays.
XL'N is open seven days a week, all year long with the opening time pushed back to 4pm on major holidays.
Donald's and Robin's love for the community show by their giving back in ways such as an annual Toys for Tots benefit, fundraisers for friends that are cancer patients, and giving to many other charities.
XL'N is located at 2109 E. Fifth St., Tyler, (903)535-7956. You can
follow them on Facebook at
facebook.com/XLN.Pool.Hall. They post their bands and special weekly.
XL'N is open 12 noon to 12 midnight Sundays – Fridays and 12 noon to 1am on Saturdays. All ages are allowed before 7pm; 21 and older only after 7pm.

Cowan Center: Pointer Sisters Feb. 22nd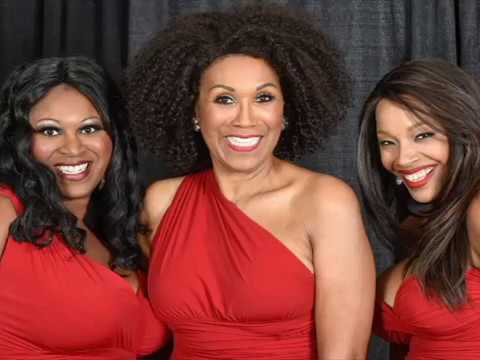 For more events, check out EGuideMagazine.com 's entire


Wondering what is showing at the Cowan Center? Check it out and purchase tickets online at cowancenter.org. All events are performed in the Cowan Center located on the campus of The University of Texas at Tyler, 3900 University Boulevard – FAC 1120, Tyler. More information about the new season can be found at CowanCenter.org. Upcoming acts are:

Concerts & Classic Movies at Liberty Hall This Week

Tickets available at LibertyTyler.com or on Facebook at @LibertyHallTyler. For more information about upcoming events, sponsoring an event or renting Liberty Hall, email LibertyHall@TylerTexas.com or call at (903) 595-7274. Liberty Hall is located at 103 E. Erwin St., Downtown Tyler.
Full Calendar for Liberty Hall:

Live Music Guide, Tyler TX

---
There's tons of Live Music & Concerts This Weekend!
To list live music here, e-mail to eguidemagazine@gmail.com.