XL'N on Fifth: Excellin' "Classic Rock 'n' Blues-a-billy" Music and More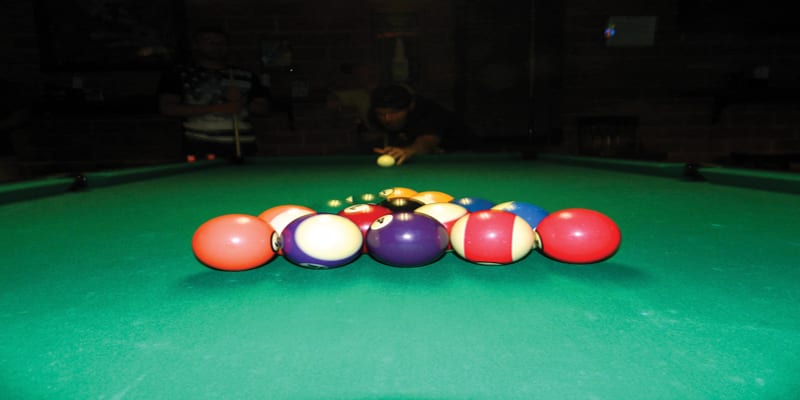 ---
By Amanda Main
Some patrons have dubbed XL'N On Fifth the "Cheers" of Tyler. The club started out of a love for billiards, but out of necessity grew to include a members-only bar and live music venue.
Owners Donald Griffith and his wife, Robin, opened the club and pool hall in January 2006. The Griffiths have two grown children, Kelly, 26 (EGuide's own "Family" writer), and Marshall, 20, who is a bartender. The Griffiths also have two grandchildren.
"Neither of us have backgrounds in running a bar. This was our first rodeo," Robin says. "He's big into pool — he plays in a pool league, but the pool hall is not the main business, it's the club."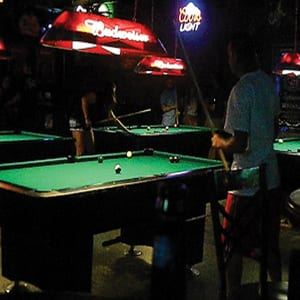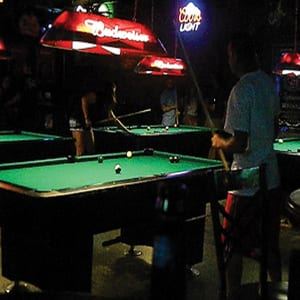 Donald chose the name XL'N, which stands for 'Excellin'. "We didn't want a cute little name like 'Corner Pockets' or 'Side Pockets' or 'Rack 'Em,' or anything like that," Donald says. "I told her that it doesn't matter what the name is, if you have a good place, then the name won't matter."
Robin chimes in with sarcasm: "I think it proved it, didn't it? 'XL'N.' Yeah, I think you proved that theory."
Robin says the business was a huge undertaking for the couple (now married 28 years) to open. In the beginning, the only thing she liked about the building when Donald first showed it to her was the painted wall, where musicians now play. That's because the wall is the original, outside wall of an old lumber yard from, she estimates, the 1950's. When they purchased the building she says, "there was a pile of lumber with nails in it and there were no lights. There was an extension cord with light bulbs on it, but somebody had come in and taken all the copper out to sell. They just stripped all the wiring out of the place. It was just a gutted mess of a place, and we spent three months working on it before we opened."
But that was more than eight years ago and the business has come together nicely. What makes the establishment truly special, the Griffiths say, is the people — the people who work there and the people who frequent there.
"It's a family of friends," Robin says. The business' motto is "Where Good Friends and Good Times Come Together."
By design, her staff, all considered family but some by blood, are a tight-knit group. She says the club rarely has staff turnover. Usually if someone doesn't work out, it happens within their 90-day probationary period, which is a time spent seeing how well a person will fit in with the rest of the staff.
As a showing of love and appreciation for their employees, Robin and Donald take all of them, about 10 people, on an annual vacation to a private piece of land her mother bought years ago in Texas Hill Country. For about a week, the doors to XL'N On Fifth are shut so the staff can bond and have a good time in the outdoors together.
Robin says they consider their regular customers like family, as well. "We're a comfortable, laid-back place. Anybody can come here. A woman can come in by herself and not feel weird."
XL'N has music every Saturday and sometimes on Fridays. Robin has created her own genre to describe the types of bands XL'N attracts. "I like to call it a new thing called 'Classic Rock 'n' Blues-a-billy.' But really, nothing hard metal. It's just good classic rock, Southern classic rock and even some modern to spice things up. It's a little bit of country. Bluesy. It's 'Classic Rock 'n' Blues-a-billy.'"
"I pick out the bands myself. We have great local talent in East Texas, well, all over Texas. But I've had many of East Texas Music's Award-winning bands play here. And I like to support them. I like local bands. We also bring some in from Shreveport, or Texarkana, (and sometimes Dallas and Austin, Donald adds), but the bands are always good and it's always free to see them."
"Always free" meaning there is never a cover charge, except on one night of the year: New Year's Eve, when Robin will fix up a big feast including shrimp, black-eyed peas and cabbage, among other foods. But even that night, the cover is only $10, and she says it's well worth it since it includes her home cooked delicious (and legendary) food.
One of Robin's favorite parts of her job is designing the flyers for shows. "It's a lot of fun to create the 'look' for the shows, it gives me a real chance to express my creativity and have fun," she states.
On other note, she also adds, "I don't like to be called a mom and pop joint, but I guess we really are. We are about the people, our customers, our friends. As with any business or club, if you don't like the people that hang out there, you're not going go there but that's not the case for us. We have lots of great regulars. And we don't allow any craziness. Our regulars know that if you cause any problems you will be banned from here. I'm like the mama hen when it comes to keeping XL'N fun for everyone."
For those who get hungry, XL'N offers food. "We have chicken strips, cheese sticks, jalapeño poppers, French fries and French bread pizza. We have the best corn dogs in town," Robin says. "What's unique about us is what we cook them in. It's a small oven, greaseless, ventless, 110-volt, like a convection oven. So everything comes out crispy. It's not fried (except when it was manufactured, Donald says). And it's good. And the French fries, oh my! They come out like they're supposed to – crispy and not greasy."
XL'N is home to six custom, 8-foot Olhausen pool tables. The playing rates are a super deal from 12 noon to 5pm. Two people can play unlimited games for a total of $5 between those hours. After 5pm the pool rate is $6 per hour for two players.
Happy hour starts early at XL'N from 12 noon to 5pm. On Mondays through Thursdays, XL'N offers $1.75 domestic beers; Rolling Rock beer and PBR Longnecks for $2.75 all the time; and Jell-O shots are always $1.
Robin and Donald are proud to host amateur American Poolplayers Association (APA) Leagues at their bar. They meet to play at 2pm on Sundays and about 7:30pm on Monday and Tuesday evenings. XL'N has been featured in the APA Magazine as the best place to play pool in East Texas.
The league players play "8-ball and 9-ball," Robin says. "There are always teams that are looking for someone to play. They need all skill levels, from beginners to put-your-kid-through-college kinds. They rank them because a team can not have too many high-rankers."
For those wanting to show off their vocal abilities, XL'N offers karaoke from 8pm to 12 midnight on Sundays.
XL'N is open seven days a week, all year long with the opening time pushed back to 4pm on major holidays.
Donald's and Robin's love for the community show by their giving back in ways such as an annual Toys for Tots benefit, fundraisers for friends that are cancer patients, and giving to many other charities.
XL'N is located at 2109 E. Fifth St., Tyler, (903)535-7956. You can
follow them on Facebook at
facebook.com/XLN.Pool.Hall. They post their bands and special weekly.
XL'N is open 12 noon to 12 midnight Sundays – Fridays and 12 noon to 1am on Saturdays. All ages are allowed before 7pm; 21 and older only after 7pm.

Guitar On Fire: Reece Malone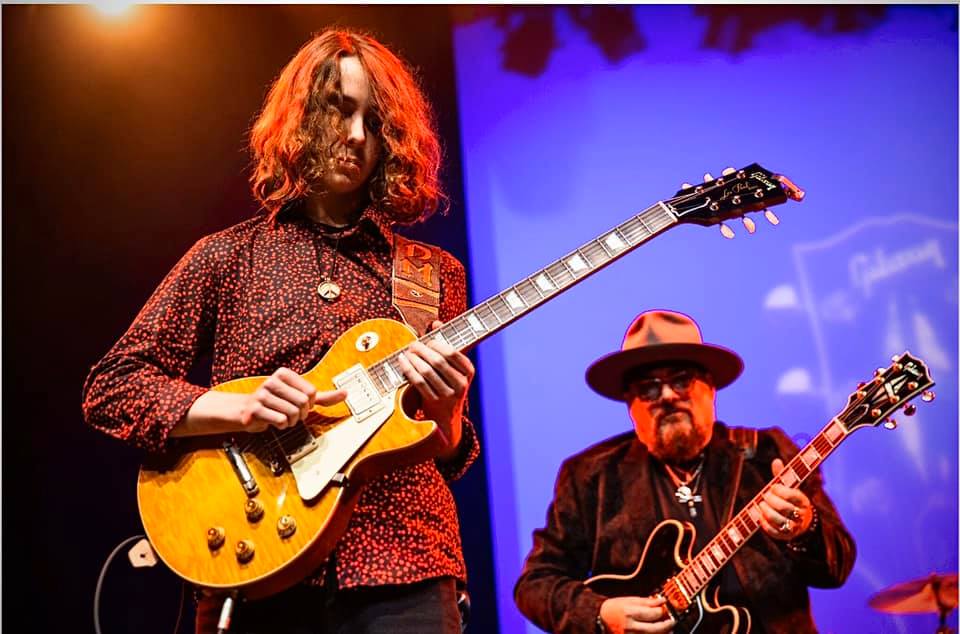 By Johnny Griffith
Hendrix, Stevie Ray, B.B., Eddie, Slash, T-Bone Walker, David Gilmour, Duane Allman, Derek Trucks.
Their names, along with countless others, are etched into our brains and into the history of music along the way.  The guitarist. That captivating centerpiece of modern music that constantly amazes us with their creativity and a certain amount of swagger.  There are millions of people that day-dream about being a guitarist on stage. Even amongst the tens of thousands of garage guitarists and local legends who play every weekend there are few who possess the chops and that "it" factor who will ever get the opportunity to perform at the next level.  But then you have musicians like local guitar prodigy Reece Malone who has packed a lifetime of experience into 16 phenomenal years.
The Longview native and Spring Hill ISD sophomore has been burning up stages since his debut 8 years ago with a resume of performances and endorsements under his belt that would make some of the most seasoned guitarists get excited. A working musician since 10, he's been part of several projects and is currently chief shredder for Salvation From Sundown. I caught up to him this past month and was able to have a conversation to get to know him a little better.
Johnny: What is your earliest memory of music?
Reece: I remember growing up listening to Van Halen, Deep Purple ,Jimi Hendrix,Ozzy and people like that. I also remember one of my first concerts was seeing ZZ top and Aerosmith and getting to meet the guys from ZZ Top in person! 
Johnny: Was guitar the first instrument you picked up?  When did you start learning? 
Reece: Guitar was the first instrument I picked up and started playing but I started learning by ear at about 6 or 7 years old. The first things I would pick up was stuff like smoke on the water and simple songs like that. 
Johnny: Do you play any other instruments currently or is your primary focus guitar? 
Reece: My primary focus currently is guitar but I do like to try to play other stuff like drums,bass, and piano.
Johnny: When did you realize you had a true gift for music?
Reece: After playing for the first time in Dallas, realizing how much everyone liked it and thought I was good. As a result, about 8 years old I started taking it more seriously. 
Johnny: When and where was your first public performance?
Reece: I remember playing in Lewisville at a place called Coach Joe Avezzano's Hat Tricks with Lance Lopez when I was around 8 years old. 
Johnny: Who have been some of your most significant personal, and musical, influences thus far?
Reece: Lance Lopez has been a huge guide for me in my musical career but people like Jimi Hendrix, Philip Sayce, Eric gales, Derek Trucks & Marcus King are some of my biggest influences.
Johnny: So the first time I saw you perform live was probably the 2016 T Bone Walker Blues Festival in Longview and you were on stage with Lance Lopez and Salvation From Sundown.  How did that relationship with Lance and those early years with SFS help shape you into the musician you are now?
Reece: Lance helped with music genre, songs and has even been in the band at one point so he has been a huge influence on me. The band name Salvation From Sundown originates from one of Lance's albums as well. Lance has introduced me to several people in the industry and given me many opportunities through the years. 
Johnny: For someone your age, you've got more experience on stage than some people get in a lifetime, what have some of the challenges been along the way with managing the things a teenager has to navigate and chasing the dream most musicians have?
Reece: I haven't had many things to hold me back. I've been super blessed with my school working with me and my parents helping me along the way and all of my friends are understanding when I can't do stuff with them. My parents are understanding with me doing stuff with my friends also so I've had great opportunities to do stuff musically and socially!
Johnny: You've had some pretty cool opportunities the last year or so with the Crossroads Festival and I've heard about this private event hosted by Gibson where you got to open for a couple of okay guitar players, want to talk about your experience with that? 
Reece: I was very excited to be chosen to open up a private event with some really good friends playing all Gibson guitars opening for people like Slash, Don felder, Billy Gibbons , Rick Neilson, Celisse Henderson, Lizzy hale, Jimmy Vivino and several others. Eric Clapton's Crossroads was also an amazing opportunity to be one of the only local guitarists invited to play the festival. I also performed on the Gibson stage at Winter NAMM in January and while in California I was invited to participate in a charity event Dark Side of the NAMM and played with Steven Perkins(drummer Jane's Addiction), Stu Hamm (Bass player for Joe Satriani, Steve Vai) Gilby Clarke (Guns N Roses), and Vernon Reid (Living Colour). 
Johnny: What are some other highlights of your young, but productive, career?
Reece: At the age of 13 I was invited to play at a halftime show at a Knicks game at Madison Square Garden. I was asked to represent Texas so I played a ZZ Top song. I've also had the opportunity to sit in with Marcus King in Dallas at The House of Blues. I'm the youngest guitarist to ever be featured on the cover of Buddy Magazine,which is the oldest music magazine in the state of Texas. I've also been professionally endorsed by Gibson Guitars, Ernie Ball Strings & Homestead Amplifiers. I truly have been fortunate so far in my music journey to be surrounded by amazing people and experiences. 
Johnny: What is on your radar for 2020 that we should keep our eyes open for? 
Reece: I will be playing at the Dallas international guitar festival, Bedford Blues festival, Gibson sponsored events and also many other shows throughout the year. You can look on our band page for more dates!
For more information about Reece and what he's got going on, follow him on Instagram and Facebook at Reece Malone Music.

Rescheduled: Oct. 20th, 2020 Red Dirt BBQ & Music Festival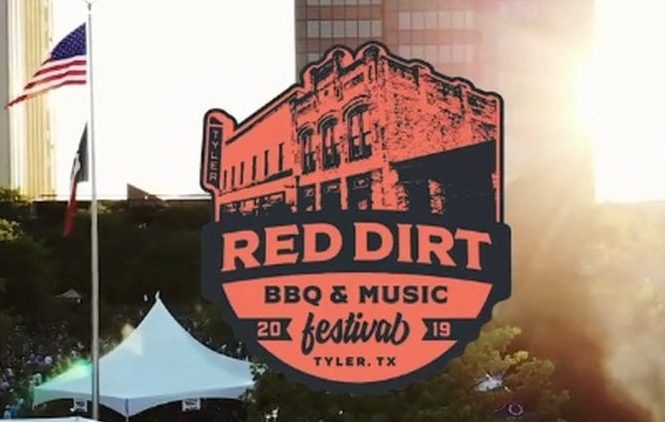 The 2020 Red Dirt BBQ & Music Festival Returns to Downtown Tyler
The new date has been set for Sunday, October 11th. It will be the same setup as normal, just on a Sunday:  https://facebook.com/events/s/2020-red-dirt-bbq-music-festiv/1332463773558598/?ti=icl
May 2nd October 11th, the 7th annual Red Dirt BBQ & Music Festival presented by Hyundai of Longview will be held in Downtown Tyler, and with it comes the best of barbecue in Texas and top of the line music all day. 
The Red Dirt BBQ & Music Festival has proven to be one of the most premier and unique music and food experiences in Texas. The festival takes place on the brick streets of the Downtown Square in Tyler every May, with the 2020 edition featuring at least 30 of the most celebrated barbecue restaurants in Texas. Music happens for nearly 12 hours on two stages, with the main stage highlighting the biggest names in Texas and Red Dirt Music. 
This year's festival will also feature the state's most celebrated barbecue restaurants providing samples of their smoked meats to attendees. Barbecue joints from as close as Tyler and as far as Amarillo converge on the Rose City to showcase their smoked meats to thousands of barbecue enthusiasts, while thousands more pour onto the brick streets for the concert. 
Performances this year feature Parker McCollum (10pm), Josh Abbott Band (8:15pm), Jason Boland & The Stragglers (6:45pm), Charley Crockett (5:15pm), and Chris Colston (3:45pm).
"Top to bottom, I don't think there's ever been a Red Dirt lineup we've been more excited about. Having these names join our incredible barbecue joints was a huge honor for our sixth festival," Red Dirt promoter Chase Colston said. "We're expecting an even faster sellout this year and can't wait to get back on the brick streets for another great Red Dirt BBQ & Music Festival." 
The festival is sold out. Watch reddirtbbqfest.com in case any more tickets are released.
The Red Dirt BBQ & Music Festival is presented by 101.5 KNUE, East Texas' No. 1 country music station, "Radio Texas, LIVE! With Buddy Logan," and Hyundai of Longview.
Stay Cool: Guitar & Yoga Classes from Locals Online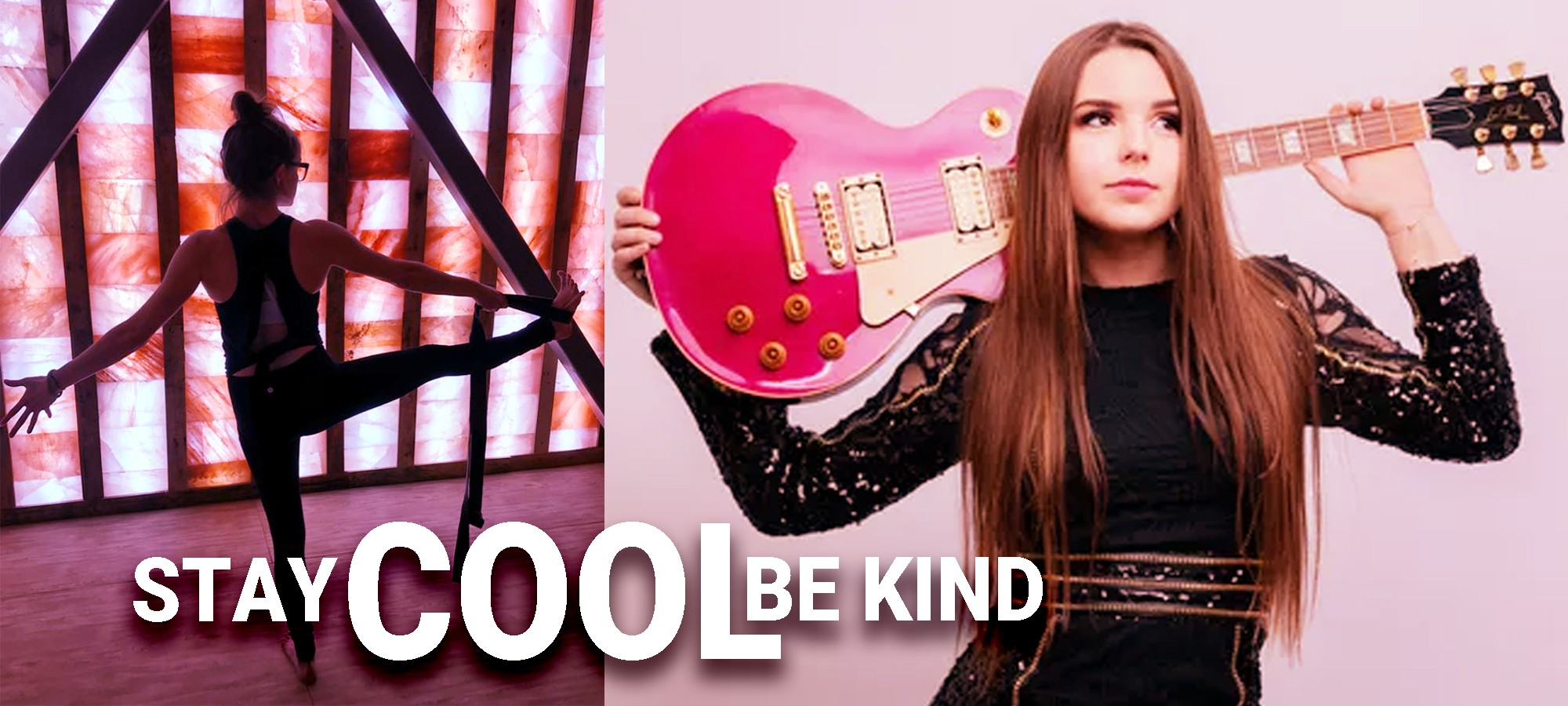 "Support Local" is now more important than ever and with this in mind, here are a few things that locals are doing to help you get through these crazy times. These are really cool unique opportunities and we hope that you enjoy some local love as well as try something new.
Take a Yoga Class with CommUNITY Yoga To Calm Your Fears
This is a 30-minute Beat Fear Flow Class – Online Yoga Class that is taught by local yogis. This is a simple 30-minute flow class designed to get fear out of your head and get you on your mat.
"Living your life in balance not only contributes to your personal happiness and wellness, but also to your family, friends, community, nation, and global community as well. Yoga is for every BODY…ANYONE of ANY age or fitness level. Join us in this practice."
A little about the studio: "We at commUNITY yoga believe in every person's ability to make the positive life changes necessary to live a vibrant life. At our studio, you can open yourself to new possibilities and know that we are here to support and encourage you along the way. Take it from us, we know first hand how life-changing it is to address all aspects of your health-physical, mental and emotional- and bring them into alignment with your values. You will find benefits both inside and out from a regular Yoga practice. Set your goal to focus on the whole, and join us at commUNITY yoga."
CommUNITY Yoga Studio is located at 6421 South Broadway Avenue, Suite 500 in Tyler, (903)520-7726, facebook.com/communityyogatyler/.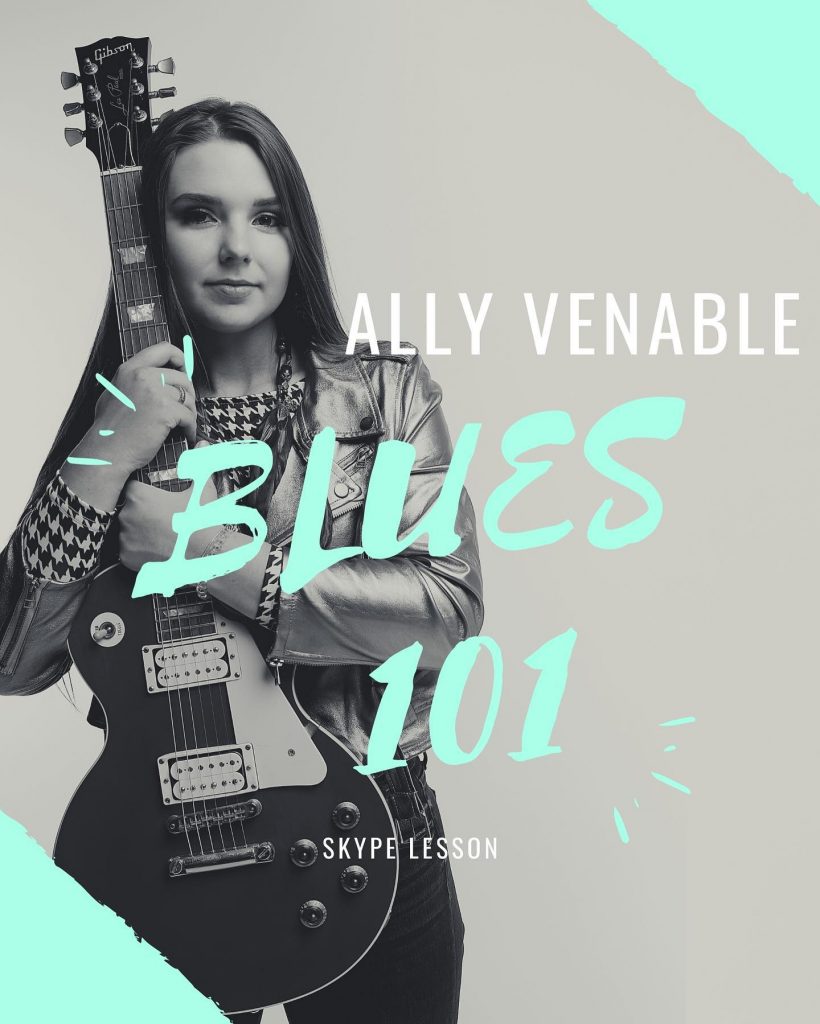 Let's Jam: Take a Guitar Lesson with Ally Venable
As musicians nationwide are out of work and at home, there are some creative ways that they are occupying their time. One way is by local favorite Ally Venable. She is offering guitar lessons via Skype at www.allyvenableband.com/lessons. 
There are several packages available.
You can choose from learning some of Ally's songs to learning about blues guitar,  and all of them are up close & personal, and live with Ally.
How To Play Lessons include: "Texas Honey," "Broken," and "Nowhere To Hide."
There is also a "Blues 101." Learn how to integrate basic blues patterns, technique, vibrato, fingerpicking, slide guitar, and alternate tunings into your playing live with Ally. This 45-minute live session with Ally on Skype is unique and will teach you some really cool stuff.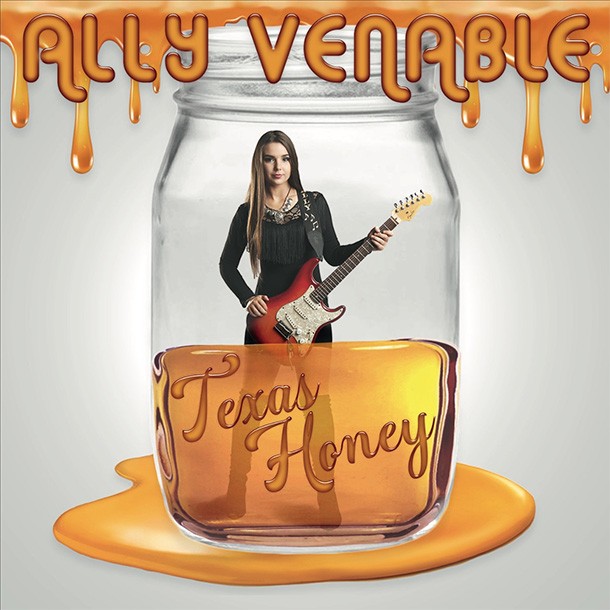 Once any class is purchased, there will be a follow-up email about scheduling. Classes are $50 each. It's that simple.
Also on her website, allyvenableband.com you can purchase her latest songs, check out her touring schedule and pick up some really cool Ally swag.
"A power house from the Lone Star State, the Ally Venable Band has ignited excitement in the modern blues scene. Guitar Player Magazine stated that 'Venable pulls off a stunner of gritty and/or sultry blues-rock tunes embellished with lots of tasty guitar solos.'"