XL'N on Fifth: We're Back & Rockin'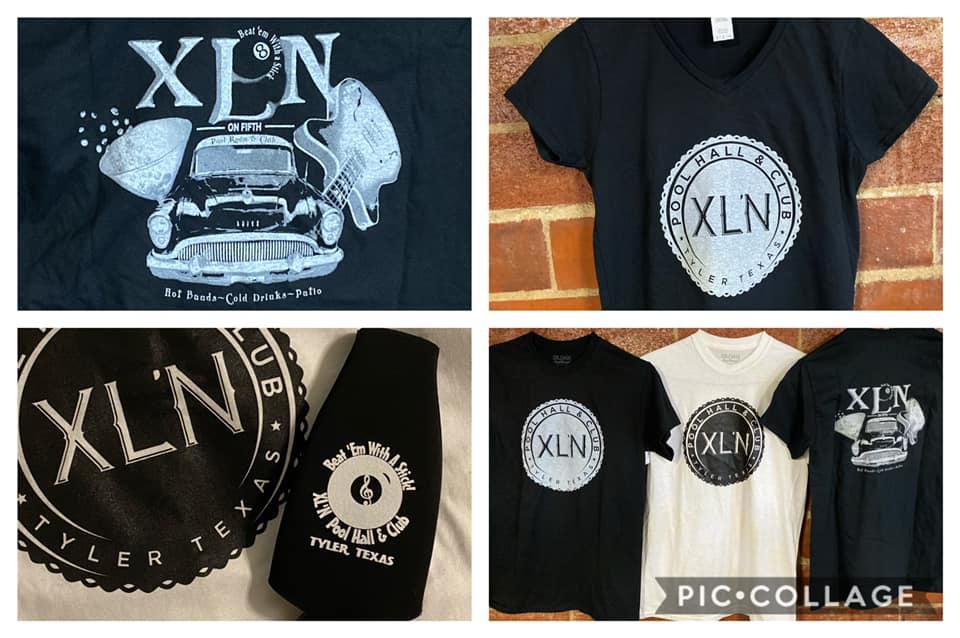 Order T-shirts, Koozies & More HERE!
---
XL'N Events & More:
---
By Amanda Main
Some patrons have dubbed XL'N On Fifth the "Cheers" of Tyler. The club started out of a love for billiards, but out of necessity grew to include a members-only bar and live music venue.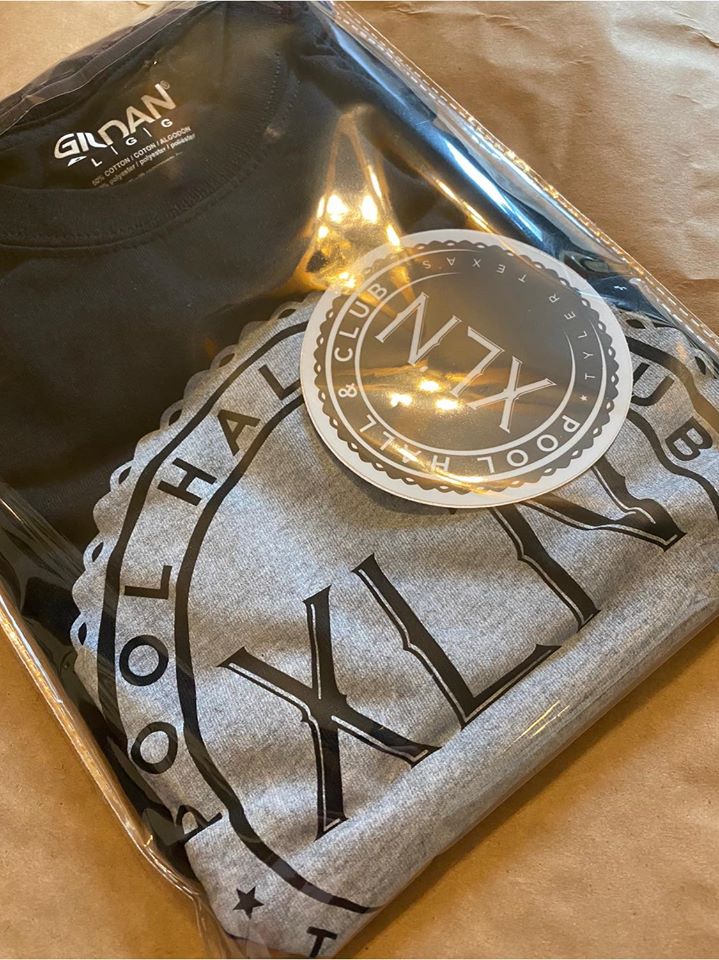 Owners Donald Griffith and his wife, Robin, opened the club and pool hall in January 2006.
"Neither of us have backgrounds in running a bar. This was our first rodeo," Robin says. "He's big into pool — he plays in a pool league, but the pool hall is not the main business, it's the club."
Donald chose the name XL'N, which stands for 'Excellin'.
"We didn't want a cute little name like 'Corner Pockets' or 'Side Pockets' or 'Rack 'Em,' or anything like that," Donald says. "I told her that it doesn't matter what the name is, if you have a good place, then the name won't matter."
Robin chimes in with sarcasm: "I think it proved it, didn't it? 'XL'N.' Yeah, I think you proved that theory."
Robin says the business was a huge undertaking for the couple to open. In the beginning, the only thing she liked about the building when Donald first showed it to her was the painted wall, where musicians now play. That's because the wall is the original, outside wall of an old lumber yard from, she estimates, the 1950's. When they purchased the building she says, "there was a pile of lumber with nails in it and there were no lights. There was an extension cord with light bulbs on it, but somebody had come in and taken all the copper out to sell. They just stripped all the wiring out of the place. It was just a gutted mess of a place, and we spent three months working on it before we opened."
But that was many years ago and the business has come together nicely. What makes the establishment truly special, the Griffiths says, is the people — the people who work there and the people who frequent there.
"It's a family of friends," Robin says. The business' motto is "Where Good Friends and Good Times Come Together." Robin says they consider their regular customers like family, as well. "We're a comfortable, laid-back place. Anybody can come here. A woman can come in by herself and not feel weird."
On another note, she also adds, "I don't like to be called a mom and pop joint, but I guess we really are. We are about the people, our customers, our friends. As with any business or club, if you don't like the people that hang out there, you're not going go there but that's not the case for us. We have lots of great regulars. And we don't allow any craziness. Our regulars know that if you cause any problems you will be banned from here. I'm like the mama hen when it comes to keeping XL'N fun for everyone."
Never a Cover
"Always free" meaning there is never a cover charge, except on one night of the year: New Year's Eve, when Robin will fix up a big feast including shrimp, black-eyed peas, and cabbage, among other foods. But even that night, the cover is only $10, and she says it's well worth it since it includes her home-cooked delicious (and legendary) food.
The Pool and Drinks
Happy hour starts early at XL'N from 12 noon to 5pm.
XL'N is home to six custom, 8-foot Olhausen pool tables. The playing rates are a super deal from 12 noon to 5pm. Two people can play unlimited games for a total of $5 between those hours. After 5pm the pool rate is $6 per hour for two players.
Robin and Donald are proud to host amateur American Poolplayers Association (APA) Leagues at their bar. They meet to play at 2pm on Sundays and about 7:30pm on Monday and Tuesday evenings. XL'N has been featured in the APA Magazine as the best place to play pool in East Texas.
The league players play "8-ball and 9-ball," Robin says. "There are always teams that are looking for someone to play. They need all skill levels, from beginners to put-your-kid-through-college kinds. They rank them because a team can not have too many high-rankers."
More Info
XL'N is located at 2109 E. Fifth St., Tyler, (903)535-7956. You can
follow them on Facebook at facebook.com/XLN.Pool.Hall.
XL'N is open 12 noon to 12 midnight Sundays – Fridays and 12 noon to 1am on Saturdays. All ages are allowed before 7pm; 21 and older only after 7pm.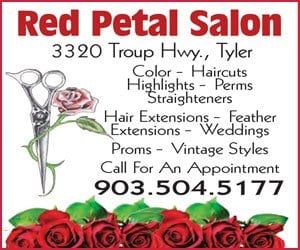 Rose City Strong: Buy Cool Swag & #supportlocal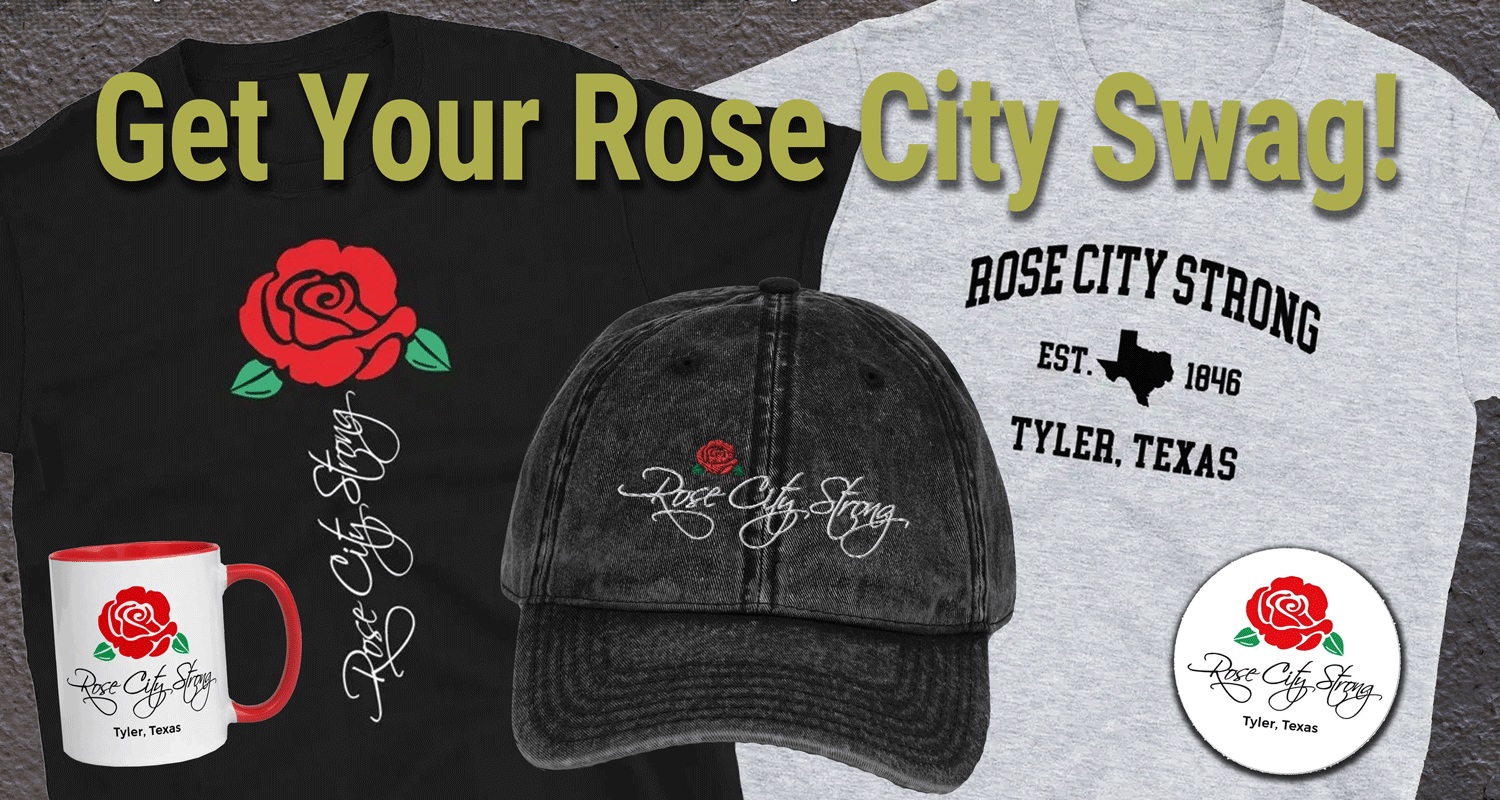 In these trying times, everyone wants to help and do their part. One way is to support local businesses. You can do so and get a cool t-shirt in the process!
VisitTyler and EGuideMagazine.com have teamed up and created a cool line of t-shirts, mugs, stickers, caps, and more!
Check out this cool swag and #supportlocal by being #rosecitystrong!

Live Music Guide, Tyler TX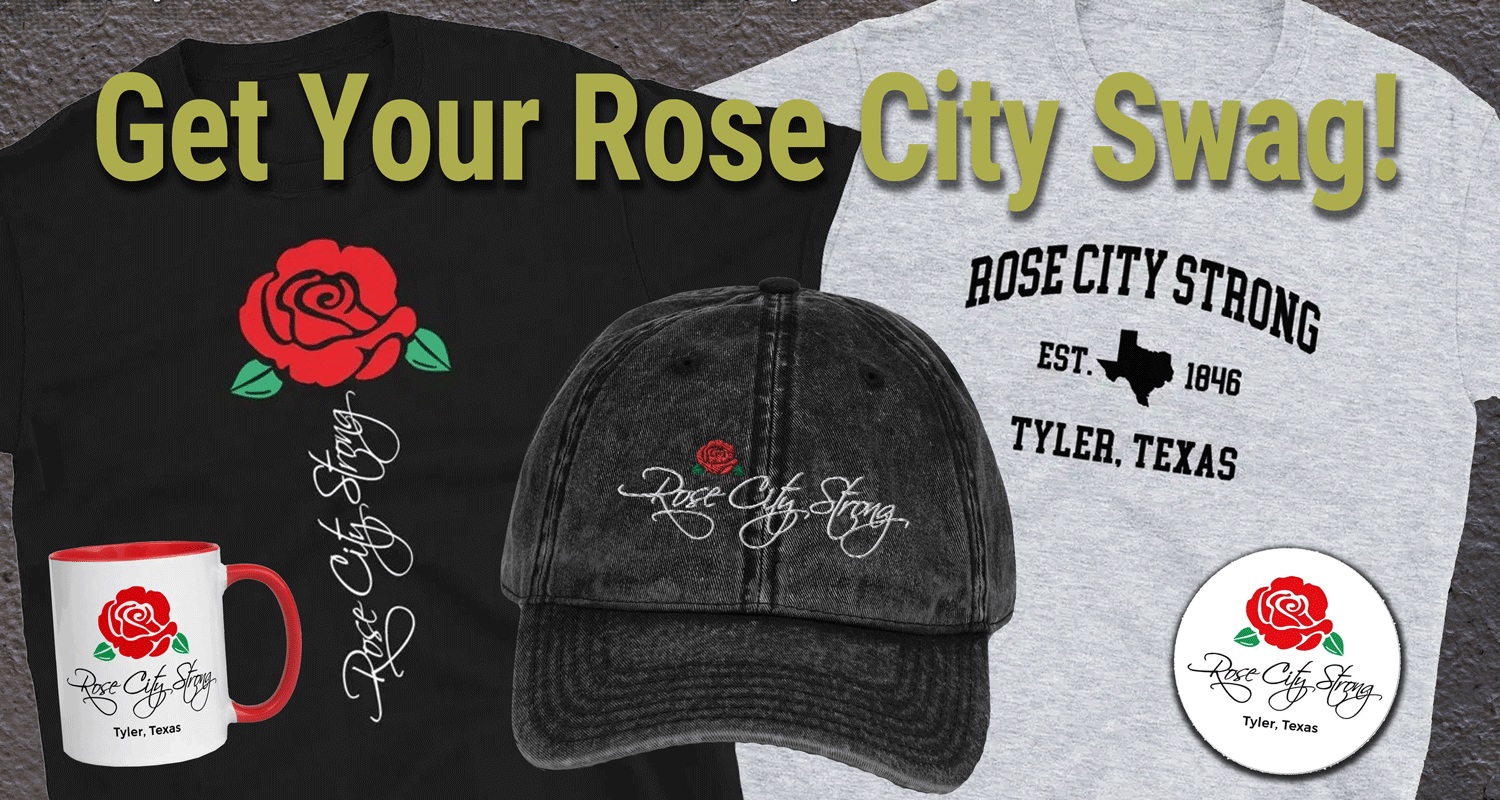 In the constantly changing world of Covid-19 pandemic, we at EGuideMagazine.com are making every attempt to keep our Big Calendar updated. However, we suggest that you still double-check with the businesses to confirm that the events are still happening.
To list or make any changes to this Live Music Gig Guide for #tylertx, please e-mail to eguidemagazine@gmail.com or text 903-530-2041.



---
Cowan Center: "Escape Margaritaville" Opens 2020-2021 Season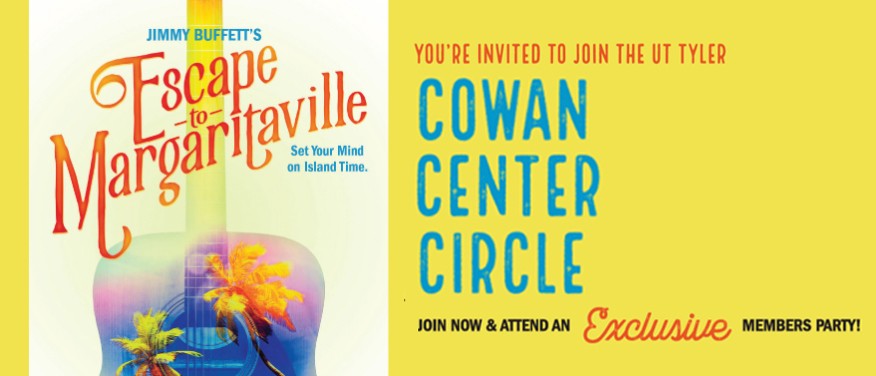 For more events, check out EGuideMagazine.com 's entire


Wondering what is showing at the Cowan Center?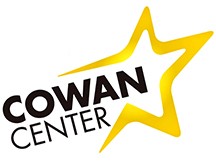 There's nothing like opening a season with a fun show and a member party for the ages! No better theme than Jimmy Buffett music, an escape to Margaritaville, and a pre-party for Cowan Center Circle members!
"I think we all deserve some social time with our friends and like-minded Broadway fans," said Susan Thomae-Morphew, UT Tyler Cowan Center Executive Director.
"This is our 24th Season! We can't believe it either! We promise to have lots of great talent again and will be gearing up as we celebrate a quarter of a century soon. Over the next 2 years we will be developing programming for new target audiences and upgrading our premiere venue known across the state and beyond as a magnet for amazing artists and shows."
"The Cowan Center Circle is the lifeblood of the Cowan Center's service and success. Your membership support is needed now more than ever before. We have big plans and want to make you proud of this wonderful asset we share with so many. It is with you that we reach high and provide the best for our community, state and region."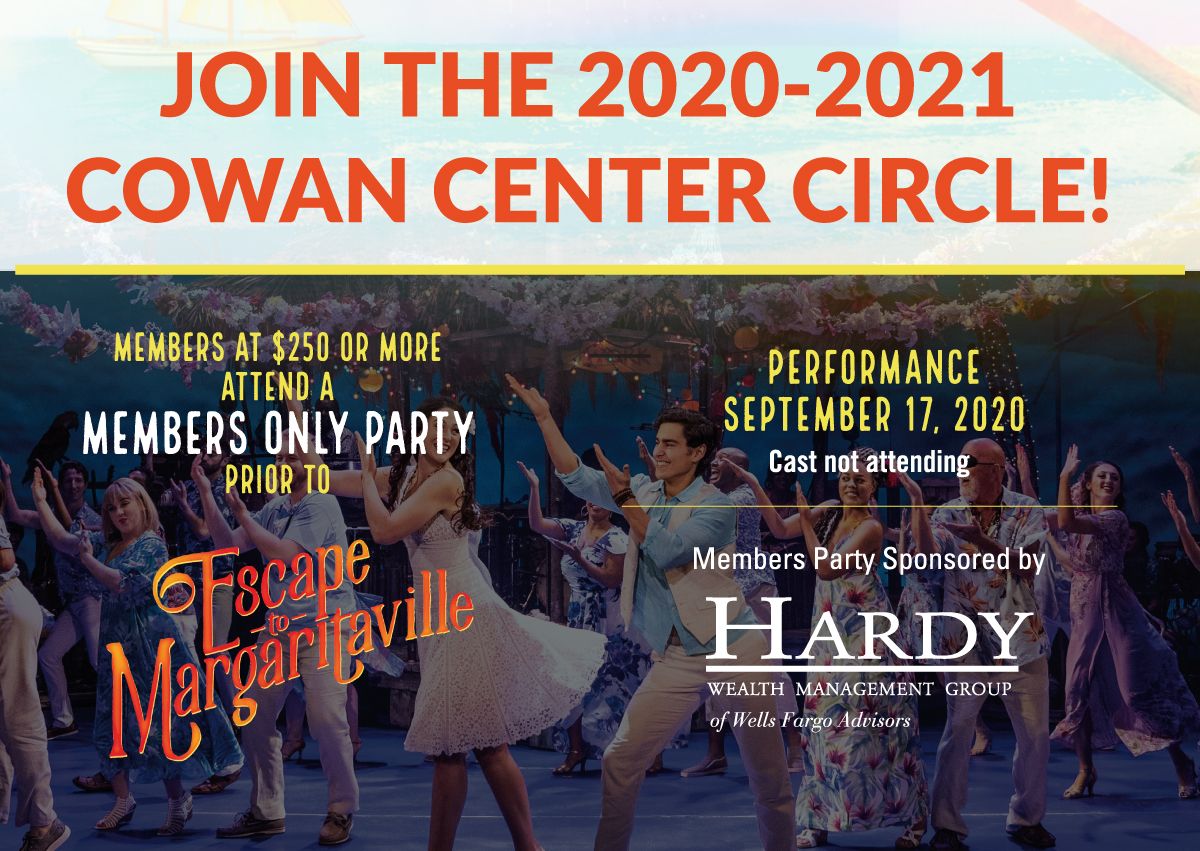 "We ask you to renew your membership, consider an upgrade, and invite friends to jump into the Cowan Center family. We want to fill the house every show and share the magic of live performance. Help us reach for the stars and come see some on stage, too!"
"We are grateful for each and every one of you. I can't wait to see you all again!"
All events are performed in the Cowan Center located on the campus of The University of Texas at Tyler, 3900 University Boulevard – FAC 1120 in Tyler, TX (Google Map).
QUESTIONS? Call (903)566.7424. More information and TICKETS can also be found at CowanCenter.org. Watch for announcements on Cowan's Facebook and Twitter pages too.
Upcoming acts are: